There's nothing quite like the sound of running water. While the tranquil sound has long been anecdotally linked to relaxation, now research is proving that listening to nature sounds like running water can have an actual impact on the body, such as decreasing blood pressure. It's one of the reasons why more people are considering backyard water features as part of their landscape design projects.
Besides being soothing, outdoor water features look great, too. They can really enhance the overall aesthetics of an outdoor design.
If you're planning a backyard renovation and are thinking about including a water feature then you may be wondering what your options are. After all, if you add a backyard water feature to your project, you want it to be worth the expense. You want it to be something that helps you escape from everyday life and relax—not something that turns out to be a big maintenance issue and requires ongoing work to stay operating.
When it comes to incorporating a water feature, you have options. But we know that you may not be sure which option works best for your property. That's why we rounded up some helpful information so that you can understand what's out there and make an educated decision that's right for you.
We'll talk about the types of backyard water features available along with the common costs of water features.
Backyard Fish Ponds
Of the water feature options that exist, a fish pond is going to be the most "involved" in terms of construction, maintenance, and overall cost. But it's also the option that you can be most creative with. You can make your fish pond completely custom to your property. Each backyard fish pond is truly different and unique—making it something truly your own.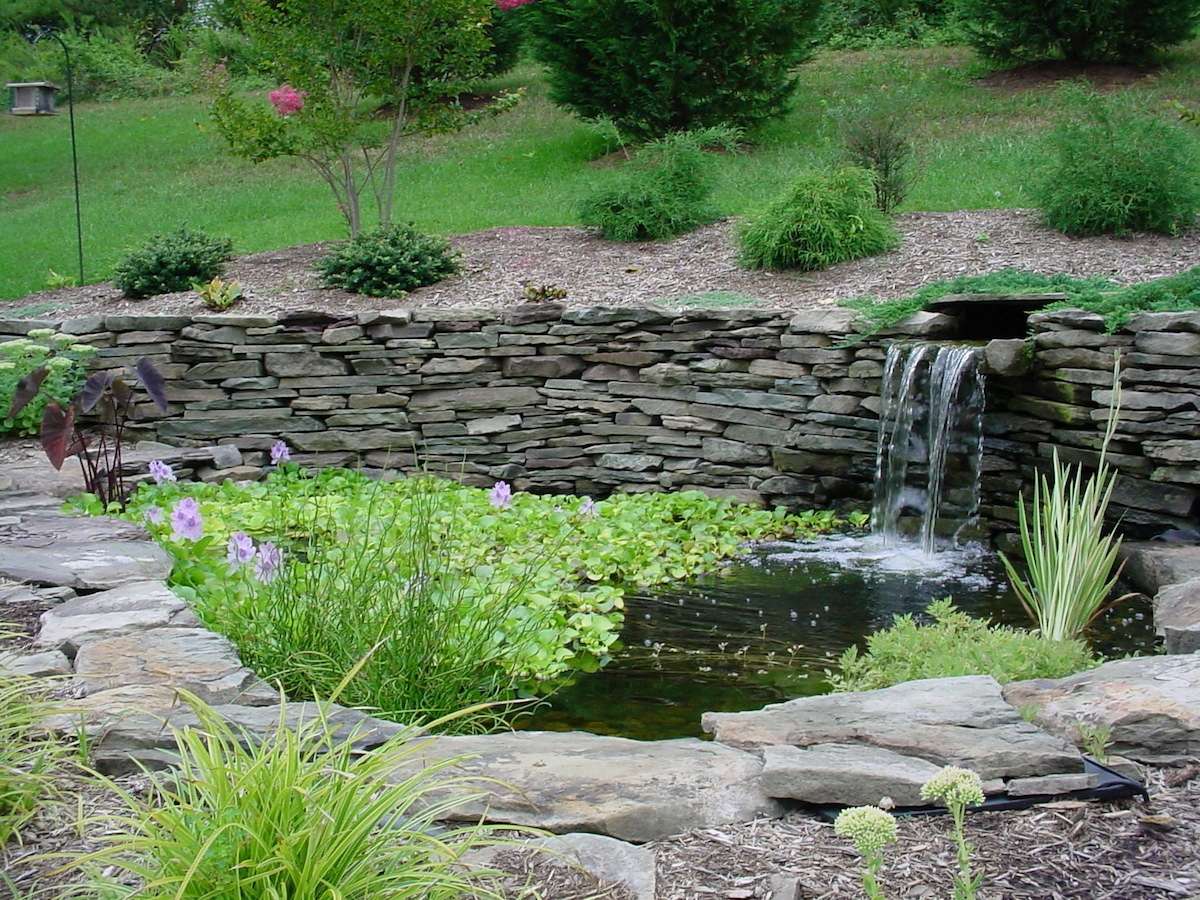 But it can be a lot of work. Because a fish pond is a living habitat and you cannot use a lot of chemicals to keep the water clear, the pond will require a filtration system. It's also going to require ongoing maintenance such as regular water testing, as well as seasonal maintenance, such as pond start-up and shut-down. If the idea of having a fish pond in your yard is really appealing to you, you could always explore the option of having it professionally maintained so that these tasks are performed for you.
While the customization aspect of fish ponds makes it hard to put a price tag on them, the cost of a medium-sized backyard fish pond is around $25,000.
Pondless Waterfalls
Another backyard water feature to consider is a pondless waterfall. With a pondless waterfall, you don't have any visible water basin that's collecting standing water. Instead, the water disappears into an underground reservoir. We have found that these work very well for townhomes where properties are right on top of one another and it can be noisy. While you may not have room for a pond, a pondless waterfall gives you the ability to cancel out unwanted noise with running water—without taking up a lot of space.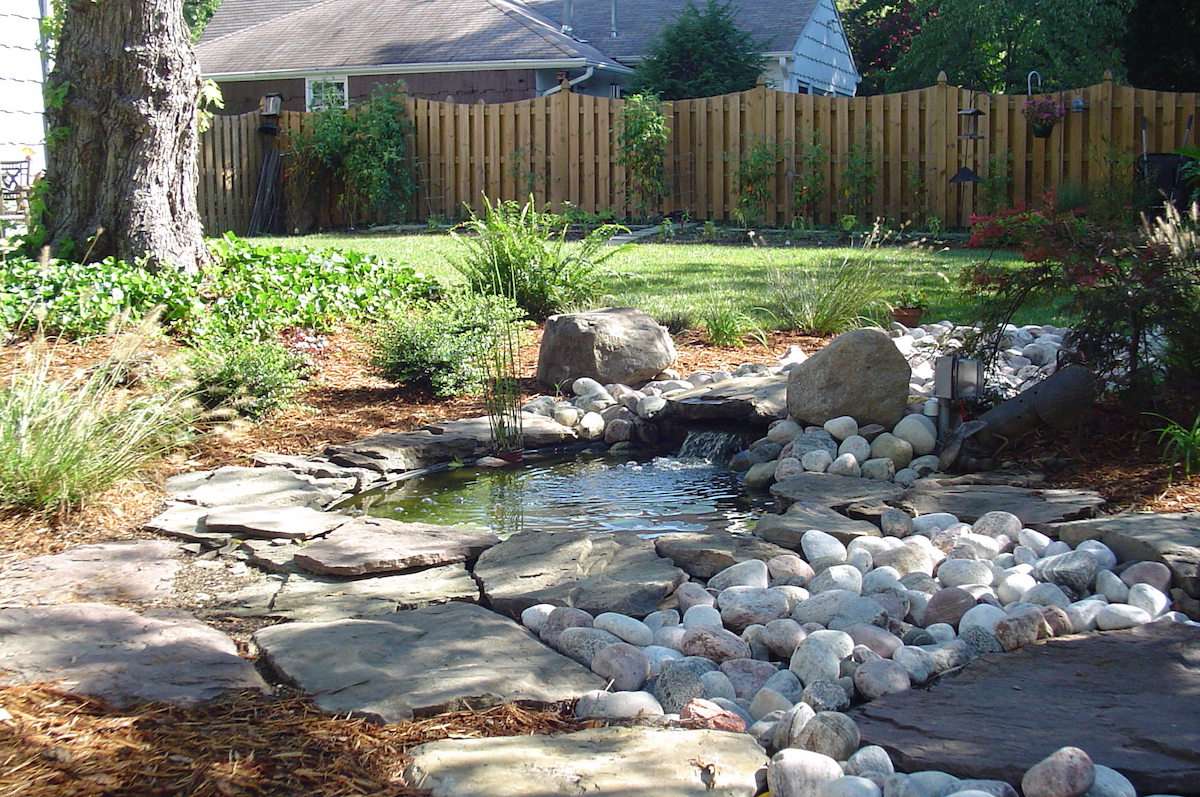 Because this isn't a living system, you can use chemicals to help keep the water clear, making a pondless waterfall a lower maintenance water feature. Families with small children also see a benefit to not having the standing water associated with a pond, eliminating that drowning risk.
A pondless waterfall is also a less expensive option. On average, pondless waterfalls cost around $10,000 along with some nearby plants, such as a few strategically placed boulders. A very basic and small pondless waterfall without much surrounding landscaping can cost closer to $5,000.
Backyard Fountains
Finally, you might also want to think about backyard fountains as a potential water feature for your property, particularly if you don't have a lot of space. Fountains come in all shapes and sizes and can really run the gamut in terms of cost. There are fountains that feature water bubbling or flowing from urns, vessels, and even stone columns. There are simple fountains and there are ornate ones—even some that look more like a statue.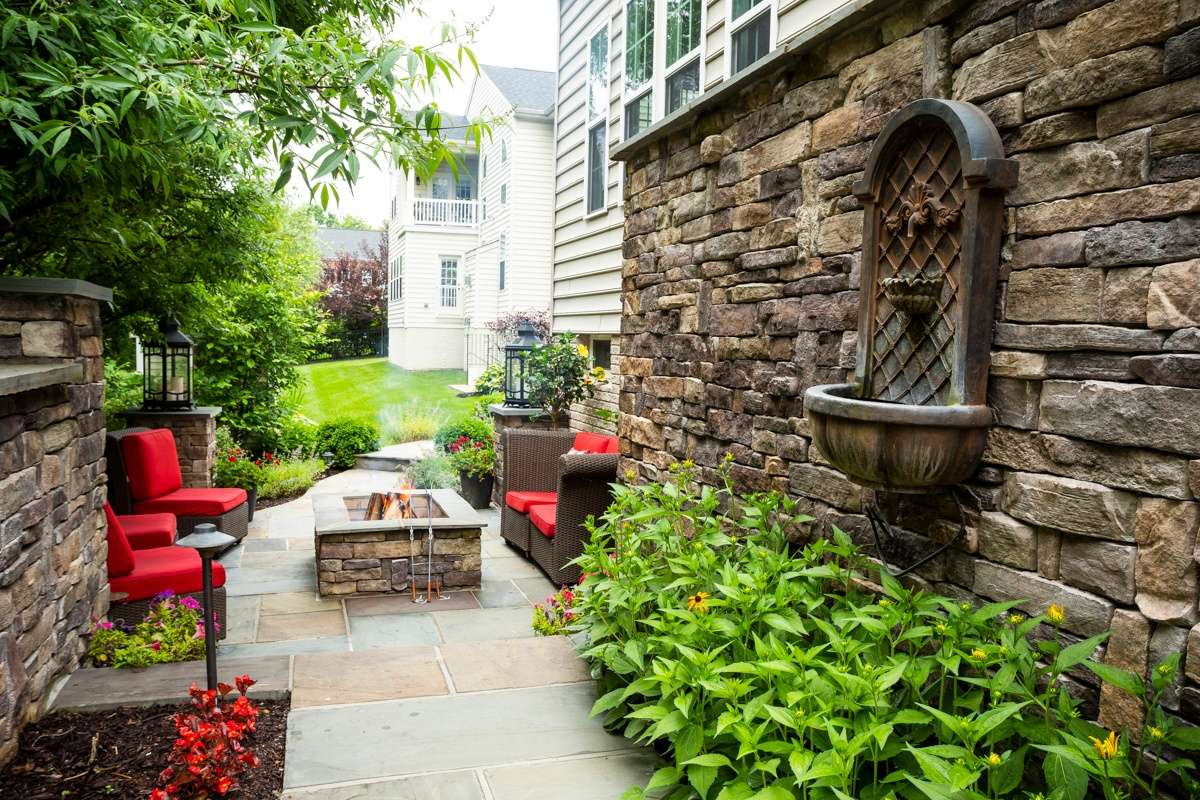 Backyard fountains work by sitting on a tub that recirculates the water. There is virtually no maintenance involved as once they're installed, they should operate on their own. It does require electrical wiring that needs to be run on a protected circuit, but besides that, is a simple installation. For a small fountain, you can expect to pay somewhere between $2,500 and $4,500, but the prices can obviously go up from there. Something ornate, larger, or that gets into a custom design is obviously going to cost more.
Choosing The Backyard Water Feature That is Best for You
Now that you have some idea what your options are and how they differ, you may be looking for a company in Alexandria, Arlington, or Springfield, VA that can install water features. It's important to look for a company that values a thorough discovery process as a landscape designer can help you make the best decision in terms of what water feature might be best for you and where on your property to install it.
It's also important to work with a landscape company that you feel confident will install your water feature correctly. After all, the last thing that you want is to deal with added hassles from a water feature that keeps failing because it was improperly installed.
At the end of the day, your goal in adding a water feature is to add tranquility and beauty to your space. By choosing the right company to install your water feature, you can feel confident that you'll be on your way to a more peaceful and relaxing space.
If you'd like to know more about adding a water feature that will enhance your backyard, request a consultation, get your customized plan, and relax while we give you the royal treatment.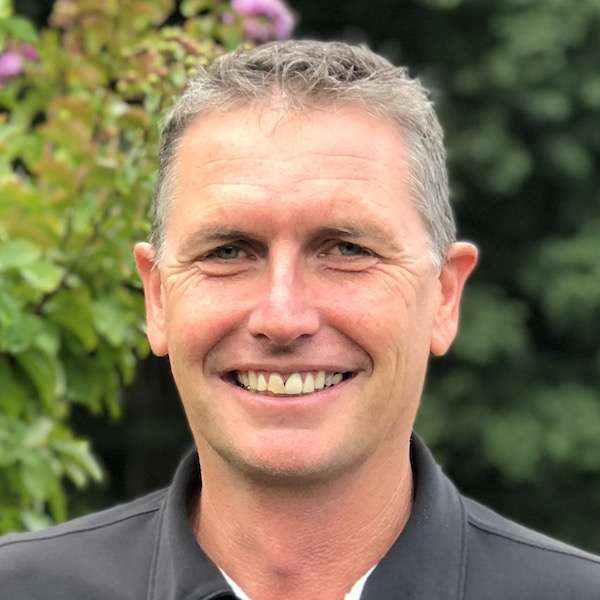 Alan Macbeth - Senior Landscape Designer
Alan is a graduate of the University of British Columbia Garden Design program, under the tutelage of renowned Landscape Architect Ron Rule. Alan spent 14 years as a member of the horticulture department at the world fa­mous Butchart Gardens in his hometown of Victoria, BC. He was promoted to the level of Senior Horticulturist, having learned and honed his skills in all as­pects of horticulture, garden design, construction methodology, maintenance, and project management. In 2002, Alan and his family relocated to Northern Virginia and joined the team at Kingstowne Lawn & Landscape.