If you're looking for some new landscaping ideas but you're on a budget, you might be wondering if there's anything that you can do that will add value without being too expensive.
The answer is, YES! Getting major wow factor out of your landscape does not have to be extremely costly. There are low cost but high impact ways to achieve your goals.
Of course, we recognize that the term "low cost" is subjective and people can have varying beliefs regarding price.
We're focusing on projects that are relatively small but come with a lot of value. We're also talking about projects that can be phased so that you can maintain your budget. Many of these ideas can also be scaled (made bigger or smaller) based on your property and your investment.
Any of these landscaping ideas could help you to make meaningful changes on your property.
1. Spruce-Up Mulch Beds with Annuals and Perennials
Adding interest in the form of color, texture, and variety is always a great way to make a landscape more exciting without spending a ton of money. Your property might already have strong foundation plantings such as shrubs or small trees. But you want to create higher impact with some plants that boost curb appeal in the front yard or personal enjoyment in the backyard.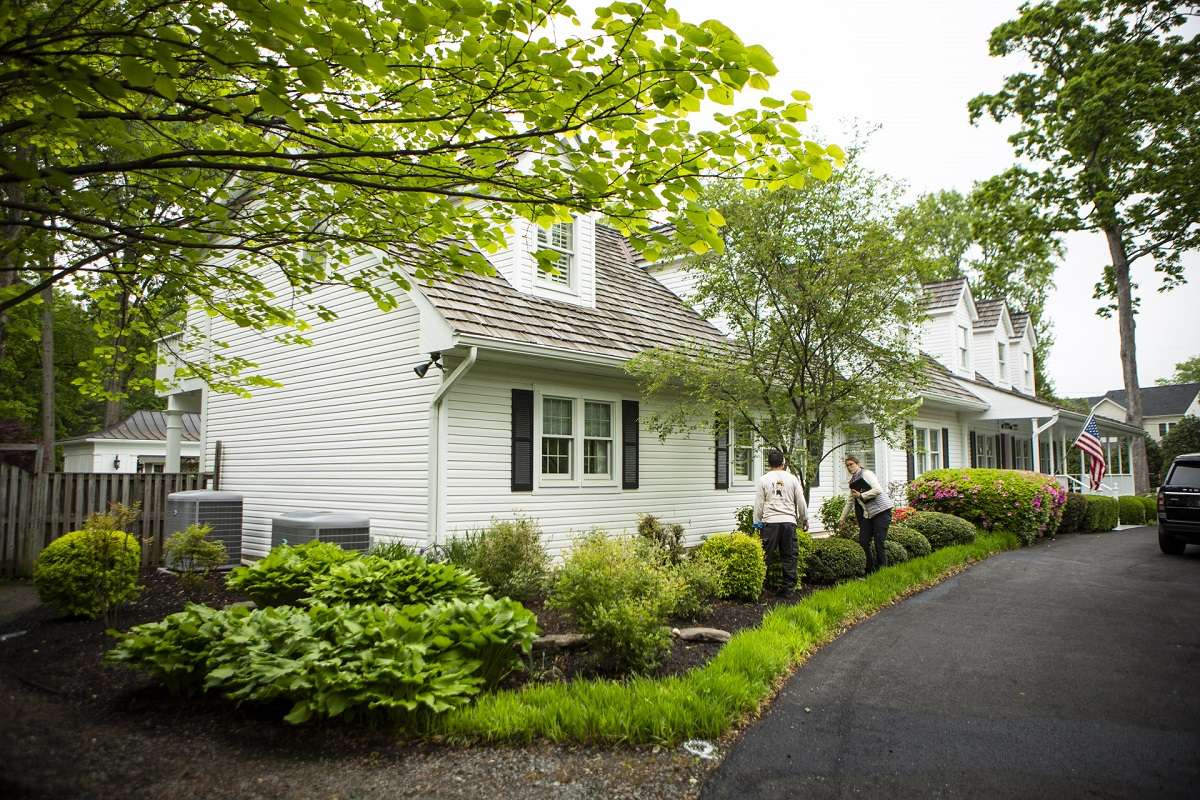 A professional can help you with landscaping design ideas that will incorporate these plants in a meaningful way. That includes considering seasonal color and bloom time so that these new layers of color are laid out in a way that gives you the most impact for your investment.
2. Add Stunning Container Gardens
When it comes to landscaping ideas around the house, container gardens are one of those features that can make a significant impact anywhere that you place them. You can have one (or more) on your front porch, back porch, deck, patio, near the pool—or wherever else you want to add some wow factor.
Keep in mind that both the plant selection and arrangement are important in creating the perfect container garden. A good rule of thumb that landscapers follow in creating these arrangements is choosing "something that fills, something that spills, and something that thrills." You want variety in terms of height, color, and texture.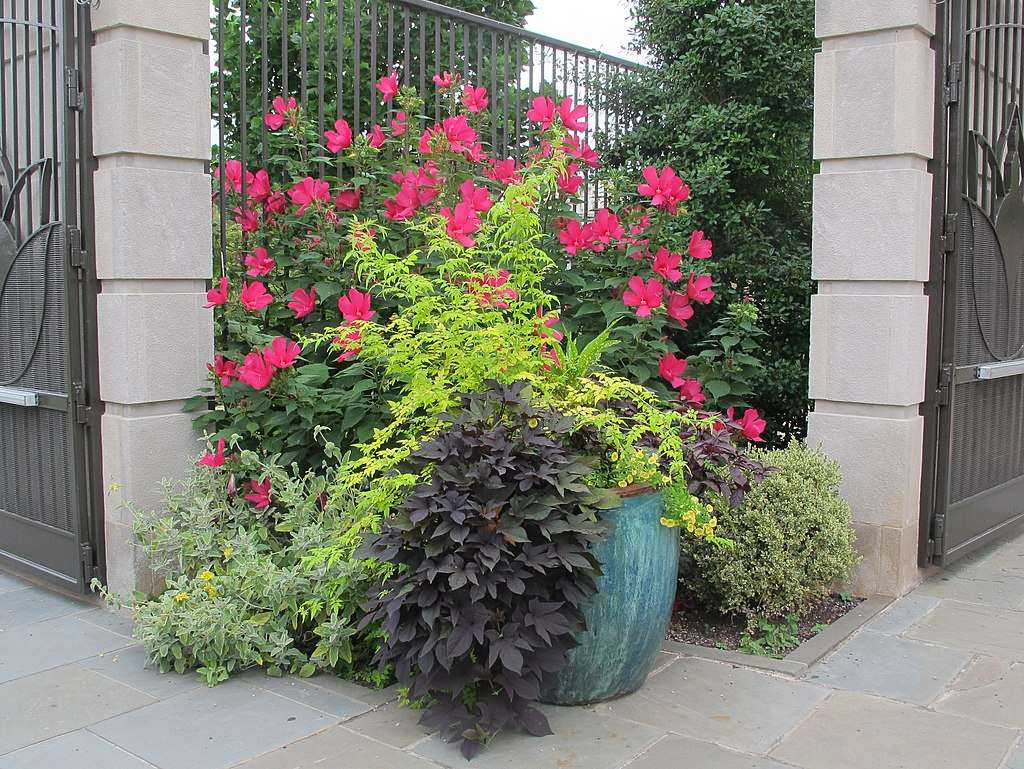 You can also make a big impact with the pot, urn, or sculpture that you plant in. You might choose a tall stone urn or a beautiful piece of pottery.
If you truly want professional-looking container gardens, this is one of those projects that can be handled by a pro for a high impact, low cost result.
3. Incorporate Edging for a Simple but Powerful Change
Edging your landscape beds is one of those simple task that can have a really big impact. It makes plant bed lines look crisp and clean. We've also written about how edging can reduce maintenance.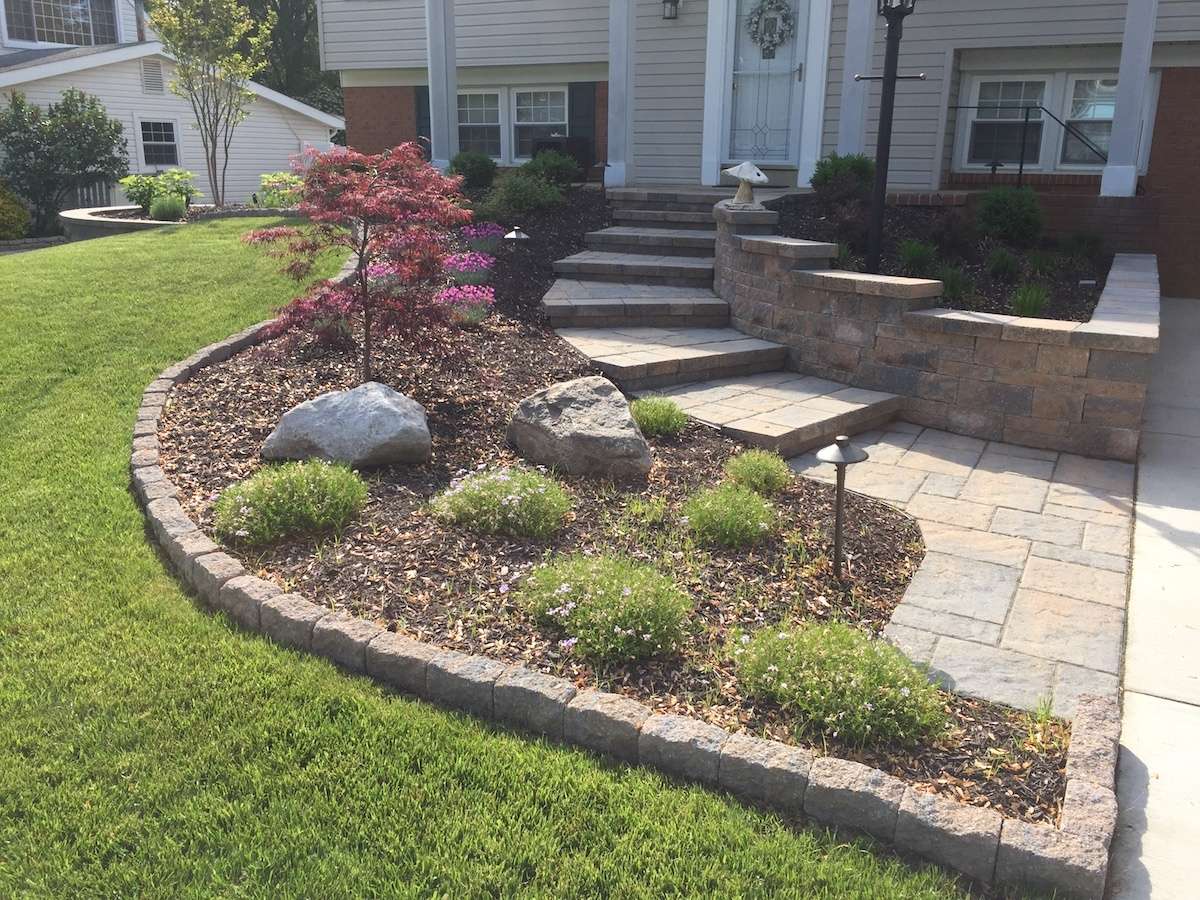 Edging can be achieved by physically cutting the edge in with a sharp tool, but this will require ongoing maintenance to keep that edge fully intact. For that reason, a lot of homeowners like the idea of adding decorative edges or "edgestones" to their plant beds.
This creates that delineation, adds some visual pop, and won't need to be repeatedly maintained like a cut edge would need to be.
4. Illuminate Your Space with Landscape Lighting
Adding even a few outdoor lights to your landscape can make a dramatic difference. Landscape lighting is not an inexpensive project but you can start small and phase the addition of lighting over time in order to make it more affordable.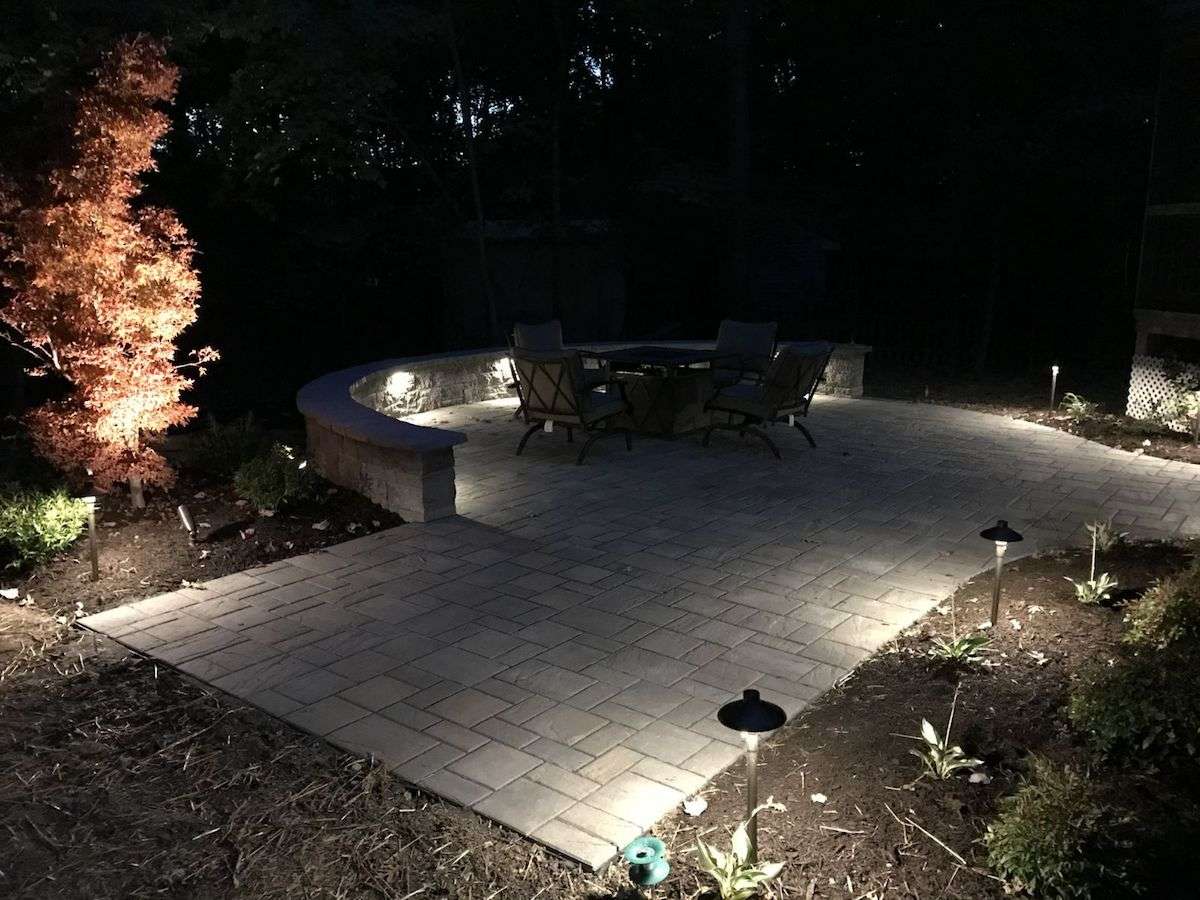 For instance, maybe you just want to start by adding a few lights to your front yard to boost curb appeal (while also enhancing safety and security).
But maybe you eventually want to add more uplighting to various trees for wow factor or even extend your landscape lighting efforts to the backyard to increase functionality and enjoyment factor in that space.
We can even install a landscape lighting system that you can operate right from an app on your smartphone.
5. Achieve Ambiance with a Fire Pit Area
If you're looking for an entertainment space that isn't going to cost a fortune, adding a small fire pit area is a great opportunity. In terms of landscaping ideas in the backyard, fire pits are a hot trend (pun intended)!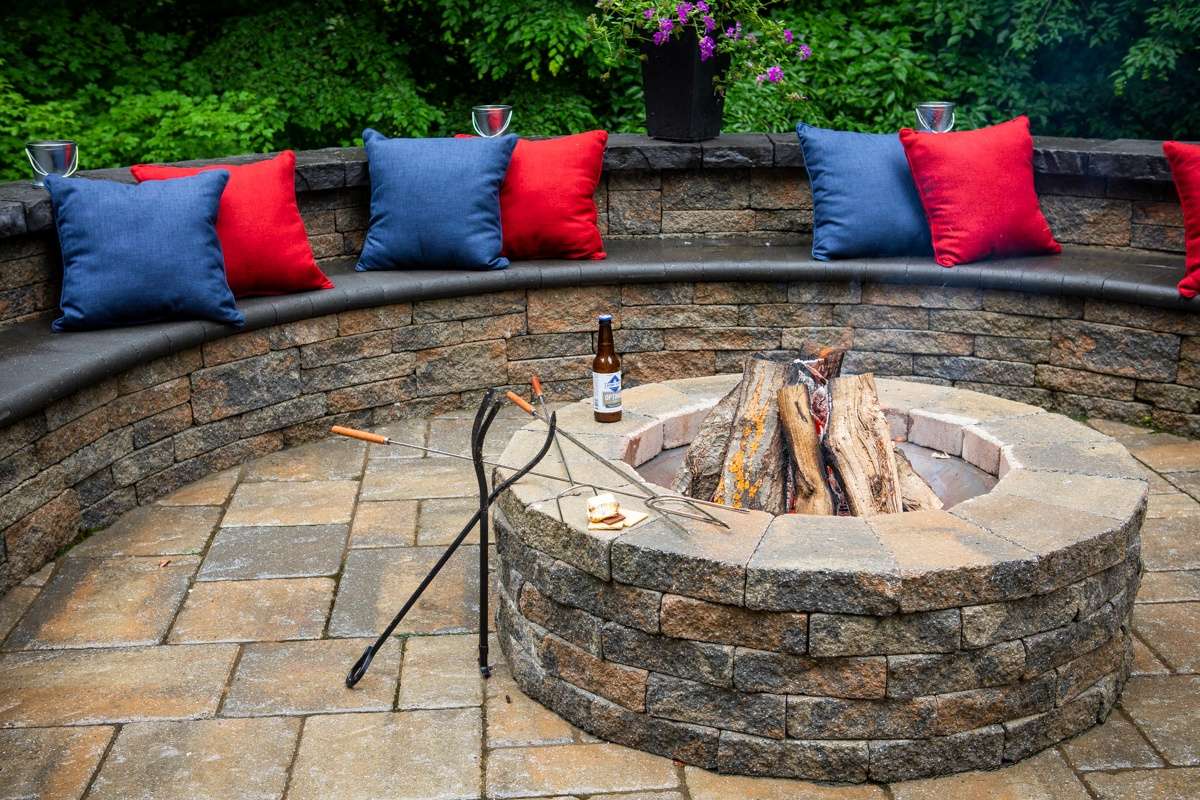 What makes a fire pit area so great?
Creating an area like this can give you a lot of "return" for your investment. They naturally become a gathering spot, create ambiance, throw light and heat, and just look great.
If you already have a patio and are looking for a simple and cost-effective way to upgrade it (after all, a patio by itself only offers limited entertainment value), a fire pit is a wise choice. But you don't need to have a patio to add this feature. We can create a fire pit space all by itself.
6. Simple Carpentry Additions for Major Functionality and Appeal
If you're looking for landscaping ideas on a budget, then carpentry may not seem like something that could fit into a low-cost plan. But there are some simple carpentry additions that can have a big impact. For instance, adding a trellis, arbor, or small decorative fence with a combination of plantings (including maybe some vines that will climb and grow on the structure) can be an impactful little project.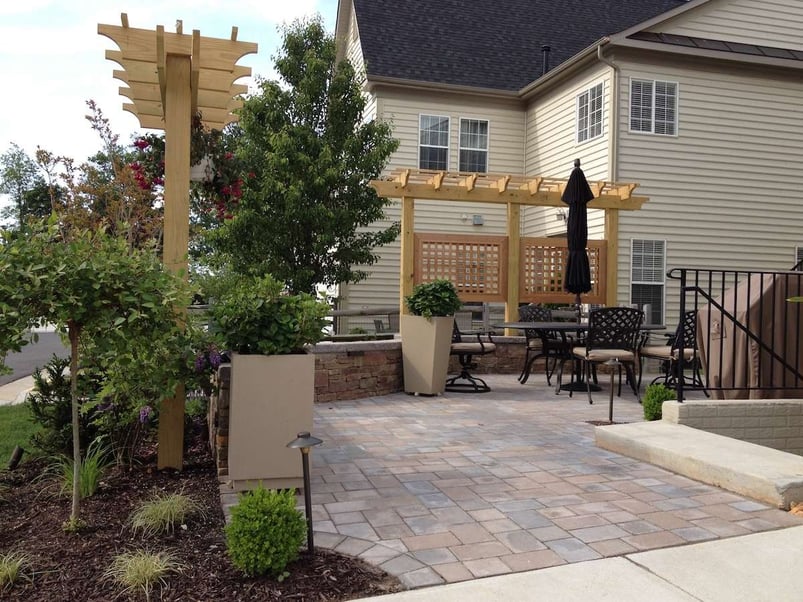 Something like this adds aesthetic appeal but it can also add privacy, making it functionally valuable. If you live in a townhome or even a home where your yard is right on top of your neighbor's, even a small screen or structural addition can go a long way in creating some privacy.
7. Enhance Tranquility and Boost Privacy with a Small Water Feature
When you think of water features, it might conjure images of large ponds or big fountains. But water features can also be small and simple, giving you major impact for less investment.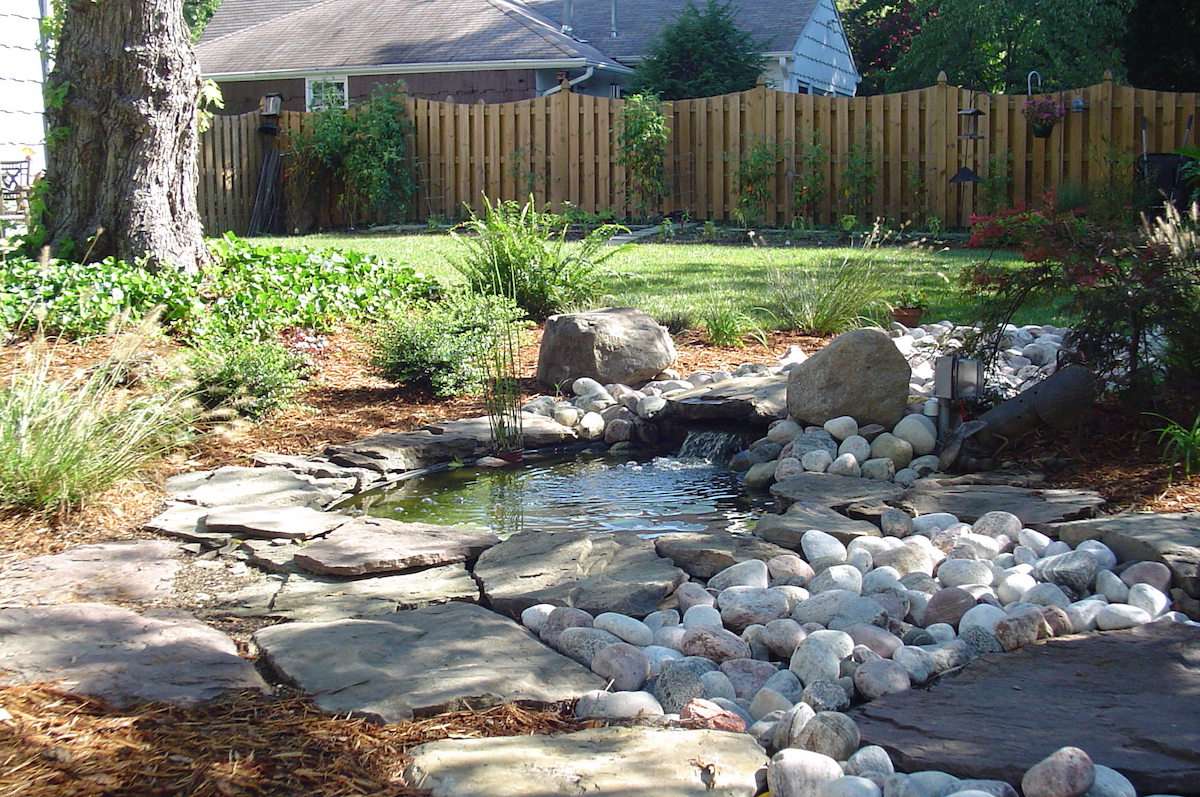 Even a small bubbler or a decorative urn with circulating water can add the sound of moving water which automatically enhances the tranquility of your space. They can be beautiful to look at, too.
Of course, there's also the added benefit of blocking sound. If you live in a townhome, the sound of trickling or running water can go a long way in enhancing privacy by tuning out the sounds coming from your neighbors' homes.
8. Simple Landscape Renovations that have a Big Impact
In terms of landscaping ideas around renovating, it's important to note that you don't have to do a total overhaul to make a big difference. Even a small project can go a long way. Plus, renovating can be performed in phases if it's a matter of budget. Partial renovations such as removing a small tree that isn't performing well and installing an ornamental tree or shrub that blooms and adds wow factor is one example of a small renovation project that can have a big impact.
Working with a Pro on Your Low Cost, High Impact Landscaping Ideas
Bigger is not always better. We have seen time and time over the years how even the smallest projects can have a dramatic impact.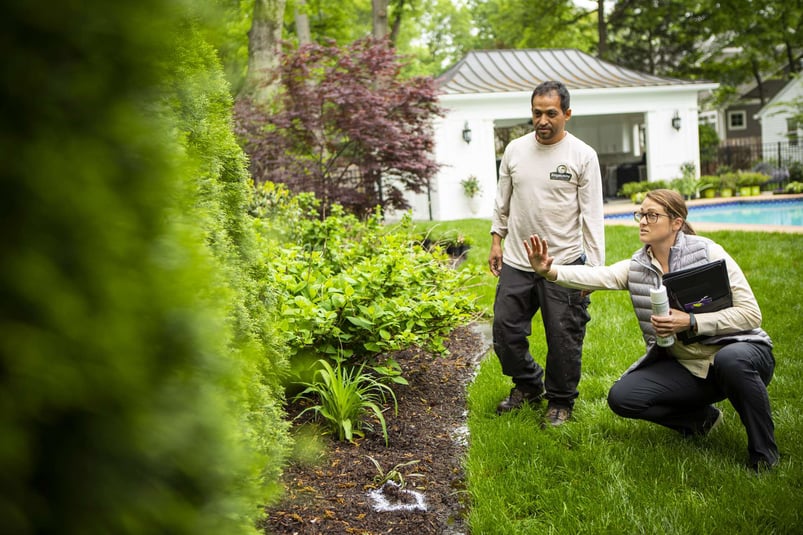 Because these projects are smaller, you might consider tackling them on your own. But the truth is, if you really want these small projects to have a powerful impact, they are probably best completed by a professional. A professional landscape designer can take even the smallest ideas and "run with them" in a way that creates maximum appeal. The last thing that you want is to invest time and materials into a DIY landscaping project that doesn't end up with the results you're after.
At Kingstowne Lawn & Landscape, we have the experience and know-how to work with projects of all sizes. Whether you are looking for a simple plant installation project or something larger that you want to phase, we will pay attention to helping you get the maximum value out of your investment.
Are you ready for small-but-powerful landscaping ideas that will wow at your Alexandria, Arlington, or Springfield, VA home? If so, request your consultation, get your customized plan, and relax as you get the royal treatment.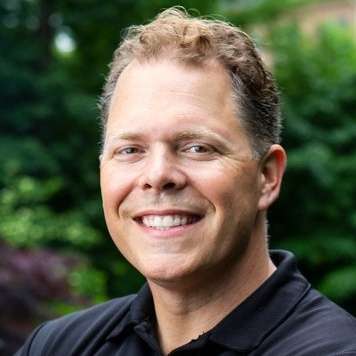 Krisjan Berzins - Owner, CEO
Since 1997, Krisjan has led the Kingstowne team with one simple philosophy, treat every customer like the "only" customer. His passionate pursuit of impeccable customer service has resulted in 24 successful years and a thriving company with over 85 employees, helping thousands of homeowners in the Alexandria, Arlington, and Springfield, VA area get what they want -- a worry-free property they can be proud of.