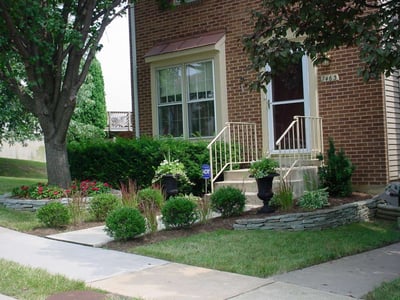 When you have a small yard, you want to do everything that you can to maximize that space and use it well. But you might feel as though you don't have a lot of options.
While you may have seen a lot of landscaping ideas online, you may not be sure if they will work in your small space. You may not feel confident about being able to complete the landscaping yourself and you might be worried you won't find a professional who is willing to work on such a small project.
These are all common concerns when it comes to townhouse landscaping and you're not alone. The truth is, there are a few landscaping companies out there who love getting creative with small spaces. By putting some forethought into the process, you can have a both a quaint backyard and a front yard with major curb appeal.
The ending result is outdoor spaces that sets you apart from everyone else, boosting your property value, and making you the star of the neighborhood.
Just don't be surprised if your neighbors suddenly become curious about where you got your townhouse landscaping ideas.
1. Color is Everything in
Townhouse Landscaping
In the Alexandria and Arlington, VA area, where maintaining property value is key, incorporating a lot of colors is one of the best ways to get a lot of wow factor into your townhouse landscaping. Even if you don't have a lot of space, a nice variety of color is going to go a long way in dramatically boosting your curb appeal.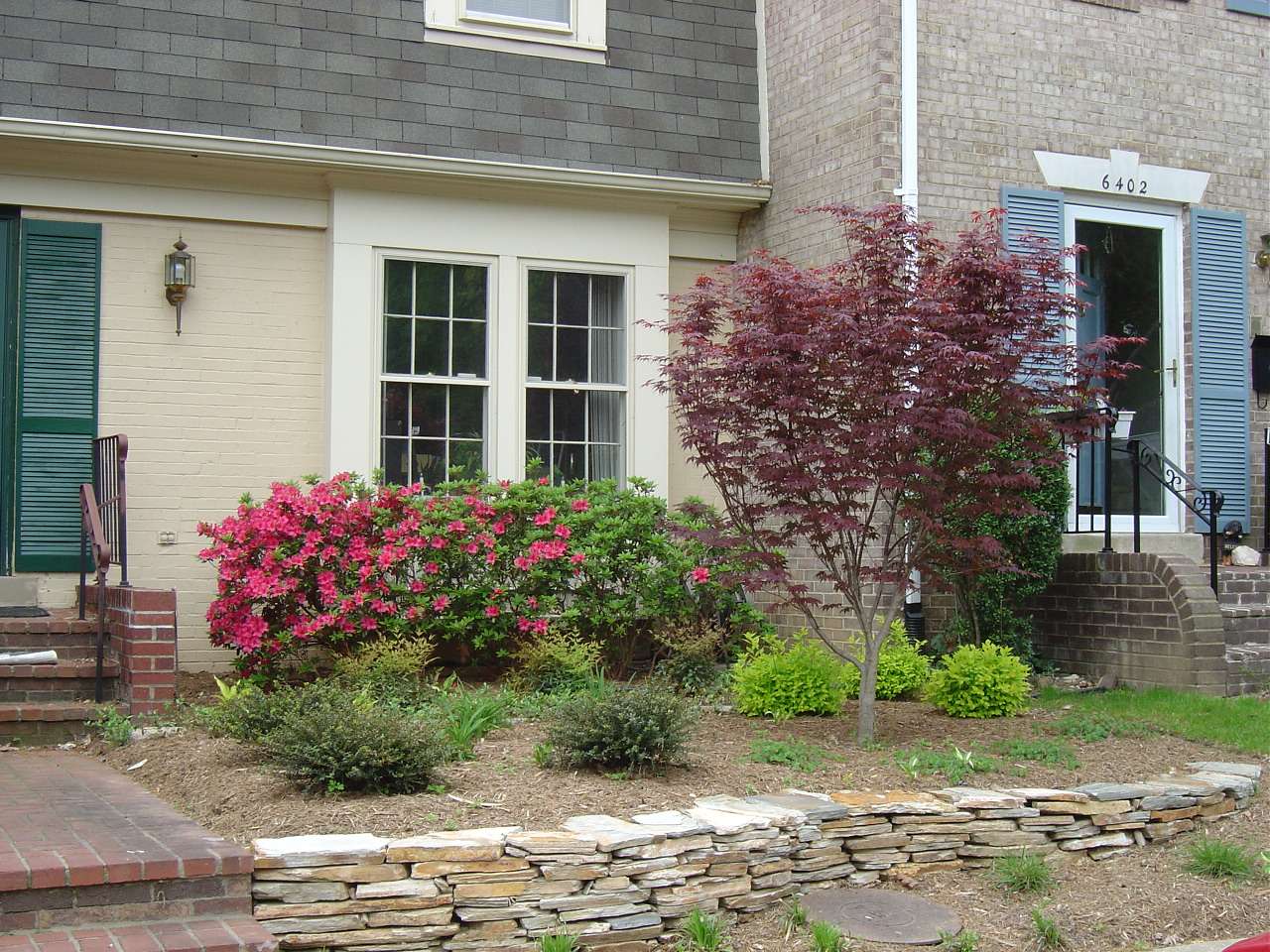 Keep in mind that color need not only be introduced into landscape beds. You can also incorporate more color with some big container gardens. Using blooming flowers that can be changed out seasonally is a great way to get color and interest in your landscape year-round.
2. Be Careful Not to Overdo Hardscaping
One of the common gripes we hear in regard to townhouse landscaping is that overdone hardscaped areas made the yard look like a parking lot. When you're not dealing with a tremendous amount of space, to begin with, you want to be sure that you're keeping some greenery in your backyard to soften things up.
The way to do that is with the right ratio of hardscaping to landscaping. Patios, steps, and walkways are important when it comes to giving you more functional spaces but you want to be sure that you're leaving enough "softscaped" areas around the patio to keep it aesthetically appealing and enjoyable.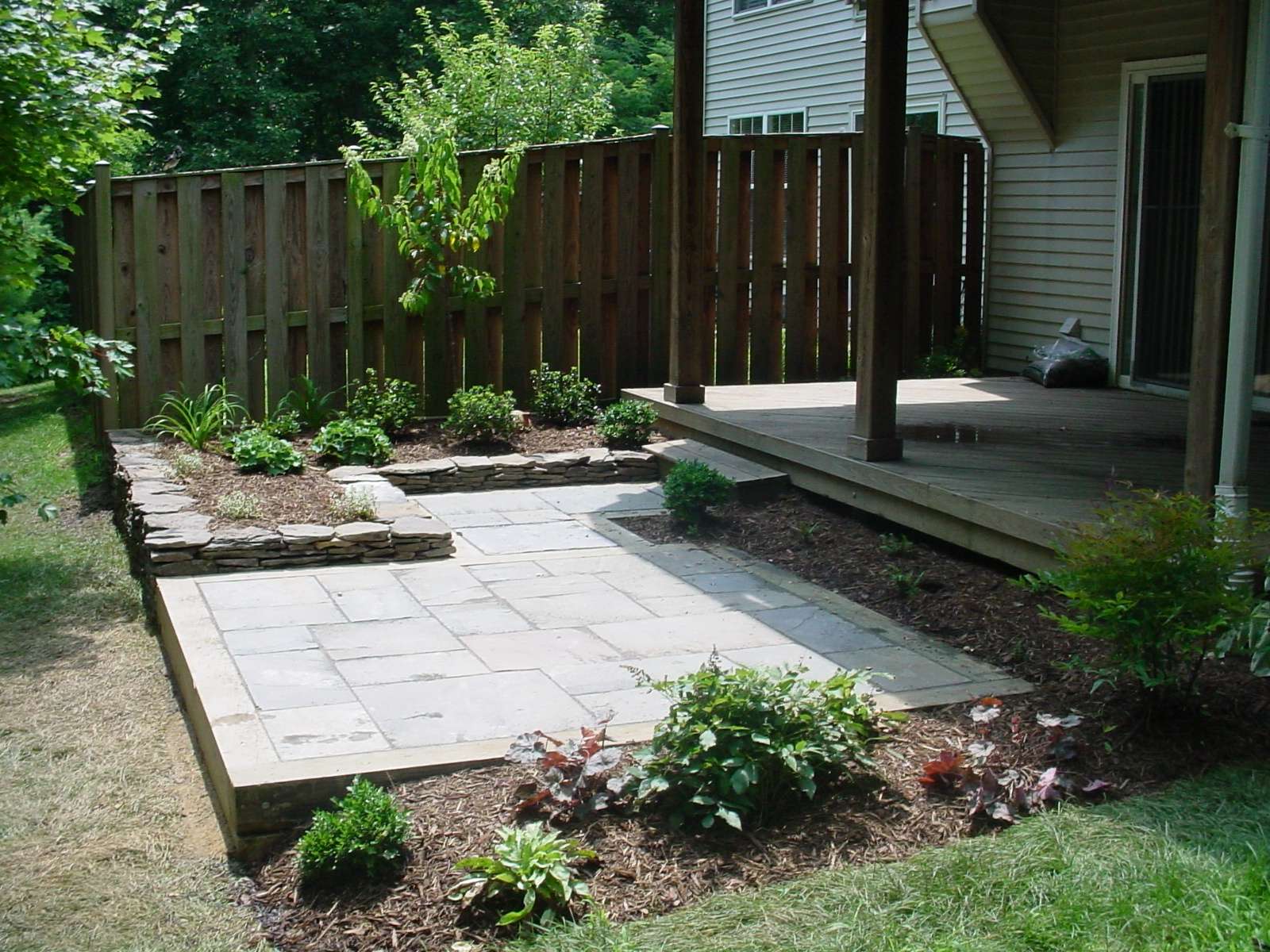 With a nice mix of greenery, it creates more of a backyard "retreat" type of feel rather than that "parking lot look" we often hear people are afraid of.
3. Pay Attention to Plant Size
Paying attention to a plant's mature size is important in any landscape but it is particularly important when you are already starting off with a small space.
There are so many tree and shrub varieties to choose from that you want to be sure that you're choosing one that's not going to outgrow the space you have it in. An enormous shrub, for instance, could easily dominate an entire landscape or encroach upon patios and walkways.
If there's a certain plant that you particularly like, and it's on the large side, you might want to see if there is a dwarf variety. For instance, some hydrangeas come in dwarf varieties which might be better-suited to your townhouse landscaping than a full size one.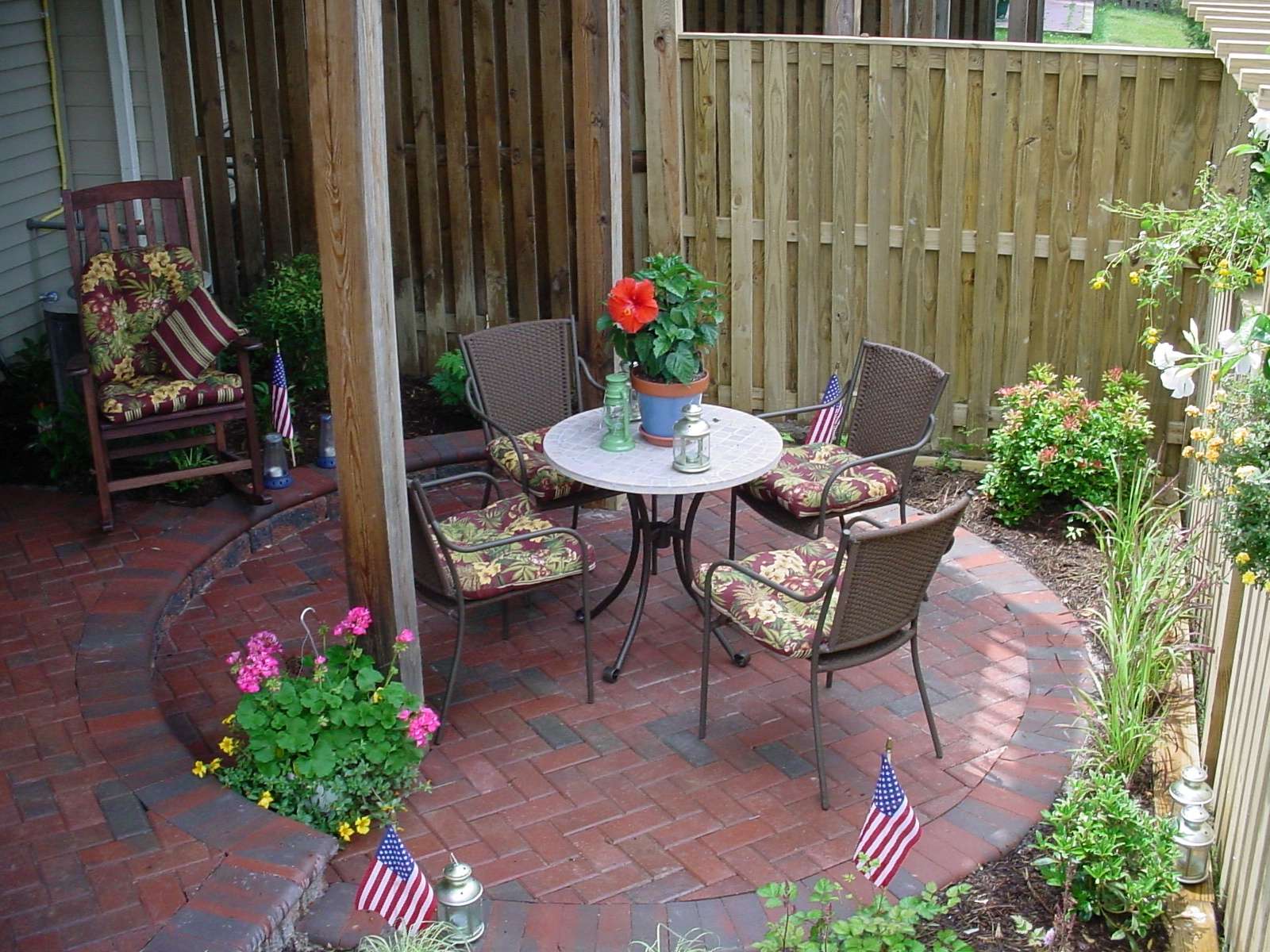 It all depends upon exactly how much space you have. Working with a landscape professional who has worked on many townhouse properties as well as looking at townhouse landscaping pictures can help you to make smart choices in plant type.
4. Get Creative with Variety
Do you ever feel as though you drive around the Alexandria and Arlington, VA areas and that all of the townhouse landscaping looks exactly the same? In the front yard of many of the townhouses in our area, there is generally a small square or rectangle area and it typically has a plant bed with a row of flowers and one small tree in the yard. You see that same scene again and again. But you can get much more creative with your townhouse landscaping ideas than that.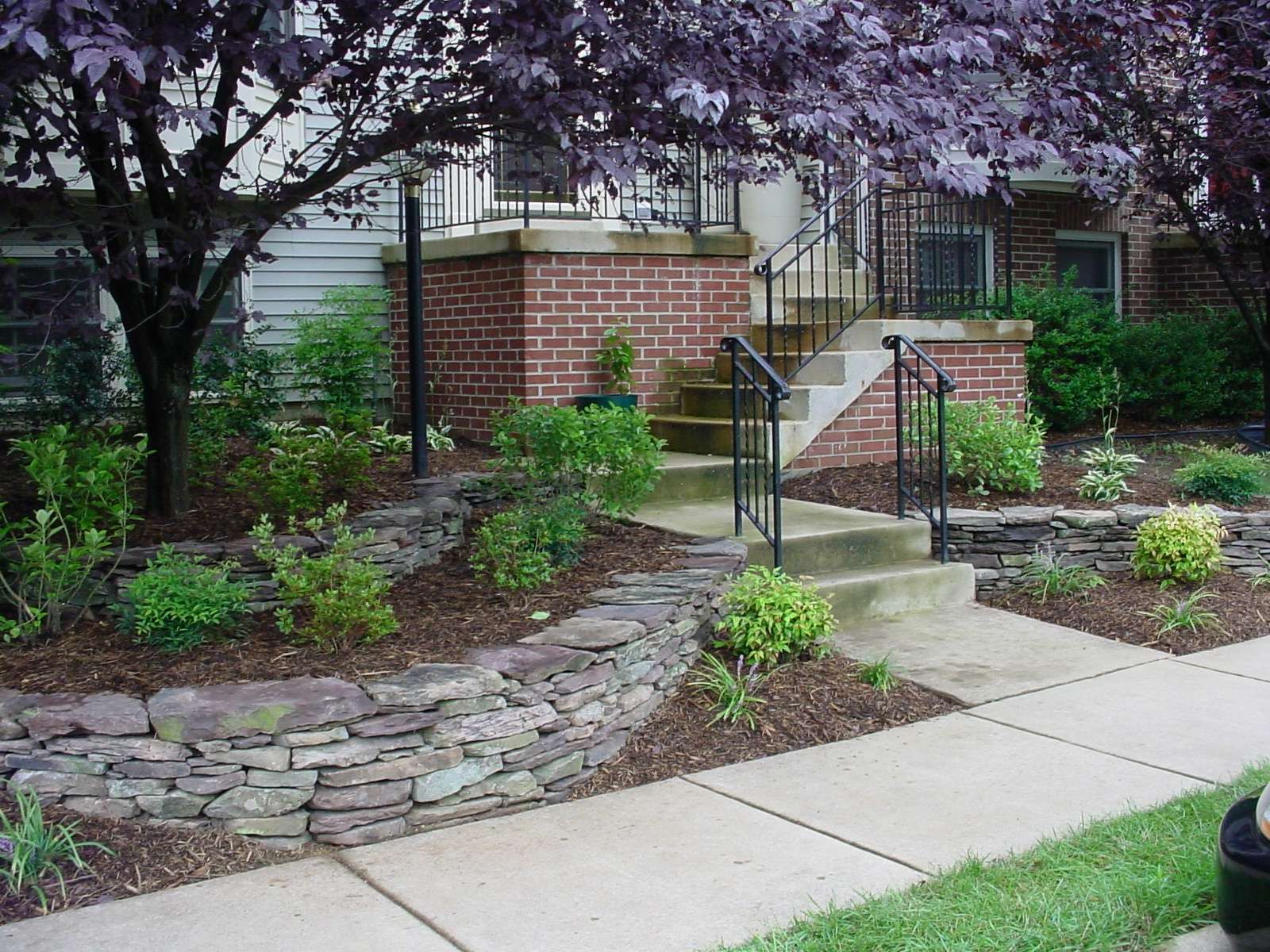 One way is to create layers of plant material. Instead of just a straight row of flowers think about staggering some plant varieties of differing heights and sizes. For instance, you could use a backdrop of a green shrub and then plant some colorful flowers and maybe an ornamental grass or two in front of it.
We've also incorporated a lot of natural stone into a front yard for a totally different look. You could create a small wall with upper and lower levels that have different flowers and textures on each level. That's a lot more interesting than just slapping down some mulch and planting a few flowers in a straight row. And the townhouse landscaping cost for something like this is generally a lot less than people think.
5. Use
Townhouse Landscaping
to Create Privacy
A common concern over townhouse yards is the lack of privacy. It can be difficult to feel as though you have any private time when your yard is surrounded by other properties. However, there are a lot of ways to use landscaping in order to create privacy.
For one, choosing the right type of plants can make a big difference in your effort to block neighbors' views. Trees and shrubs that grow dense can create a screen. These include choices such as arborvitae or different varieties of holly. Of course, the placement of these plants is also important.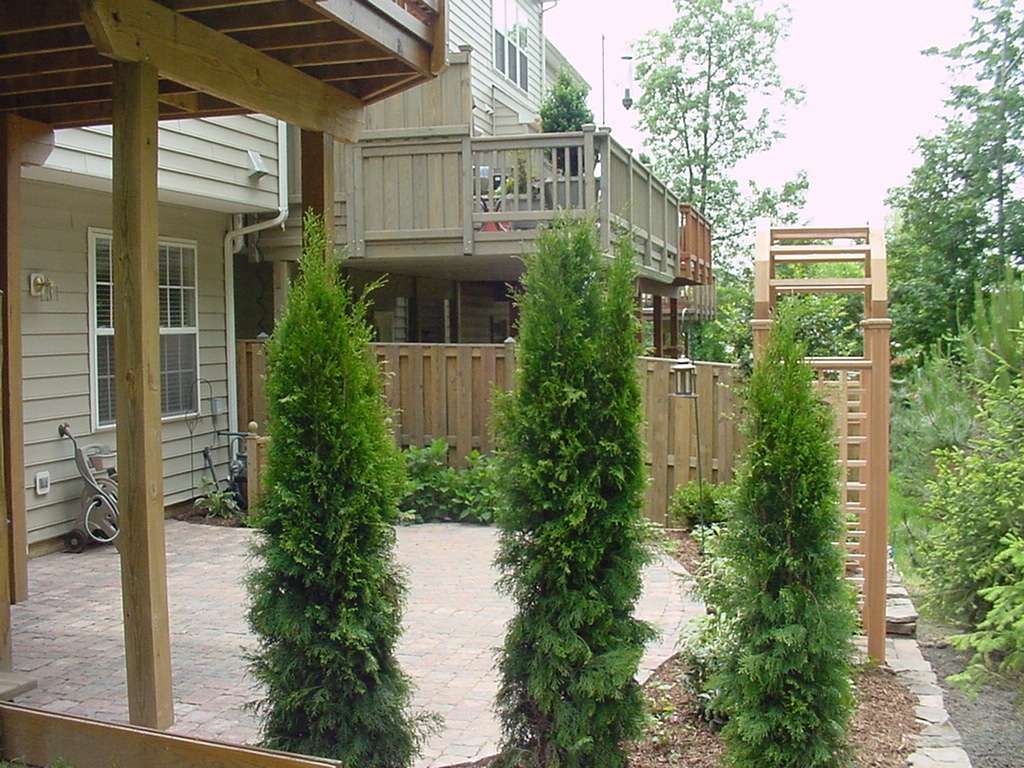 Staggering small trees and shrubs can actually fill in empty space quicker and create more of a visual screen than planting them all in a single row. You'll want a landscape designer who pays attention to where plants are placed in regard to blocking views as opposed to one who just plops them in anywhere.
Privacy can also be created with structures or screens. If you add a small outdoor fireplace or shed to your backyard, these structures can also be strategically placed to block views. Of course, you can't go wrong with adding a fence to not only create visual privacy but a physical barrier, as well.
Choosing Professional Townhouse Landscaping Services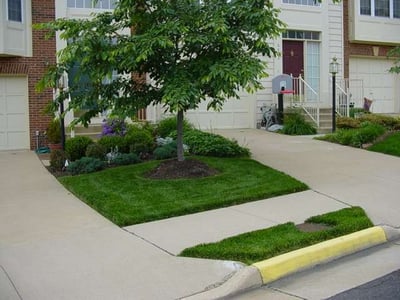 Bigger doesn't mean better. We have loved transforming hundreds of small spaces in the Arlington and Alexandria, VA area over the past 20+ years. We meet every landscape challenge (regardless of size) with the same enthusiasm.
By handing your townhouse landscaping ideas over to a landscape designer who can run with them (while also adding some of their own ideas and expertise to the mi), you'll be able to feel confident that your landscape will come together in a creative way that you'll truly enjoy.
Instead of feeling as though you don't have any green space or that you chose a shrub which has overtaken your small landscape bed, you'll have a professional guide to help you make the best possible choices. In the end, that means you'll maximize your small space in a way that makes you the envy of the neighborhood.
If you'd like some guidance when it comes to your townhouse landscaping ideas, request a consultation, get your customized plan, and relax while we transform your space.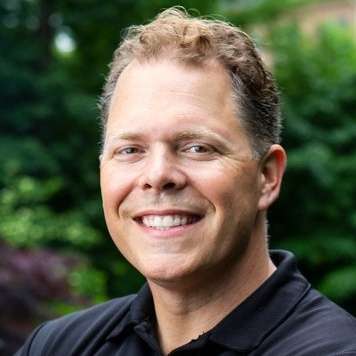 Krisjan Berzins - Owner, CEO
Since 1997, Krisjan has led the Kingstowne team with one simple philosophy, treat every customer like the "only" customer. His passionate pursuit of impeccable customer service has resulted in 24 successful years and a thriving company with over 85 employees, helping thousands of homeowners in the Alexandria, Arlington, and Springfield, VA area get what they want -- a worry-free property they can be proud of.