Are guests "wowed" when they pull up to your home? Do you have impressive front yard landscaping that sets your home apart from the rest (something that can be hard to do in the Northern Virginia area)?
What about you—how do you feel when you pull up to your home after a long day?
If your front yard landscaping is lacking, then you might be feeling like it's time for a change. In fact, you might be looking for front yard landscaping ideas to help you get started with the process.
It's a wise move to be invested in the beauty of your front yard. While it may not be as exciting to some as a backyard project—such as a patio or a fire pit—it has a direct link to the overall value of your home.
That's why we've rounded up some of our best front yard landscaping ideas.
Focus on Landscaping that Boosts Curb Appeal
In the backyard, landscaping tends to take a backseat to your outdoor living areas. In fact, it's main purpose is usually to highlight those spaces and soften any hardscaping. But in the front yard, landscaping should take center stage.
This means selecting plants that really pop and give you that wow factor you're going for. We usually do a backdrop of something evergreen (your "foundational layer") and then add layers of color in front of that.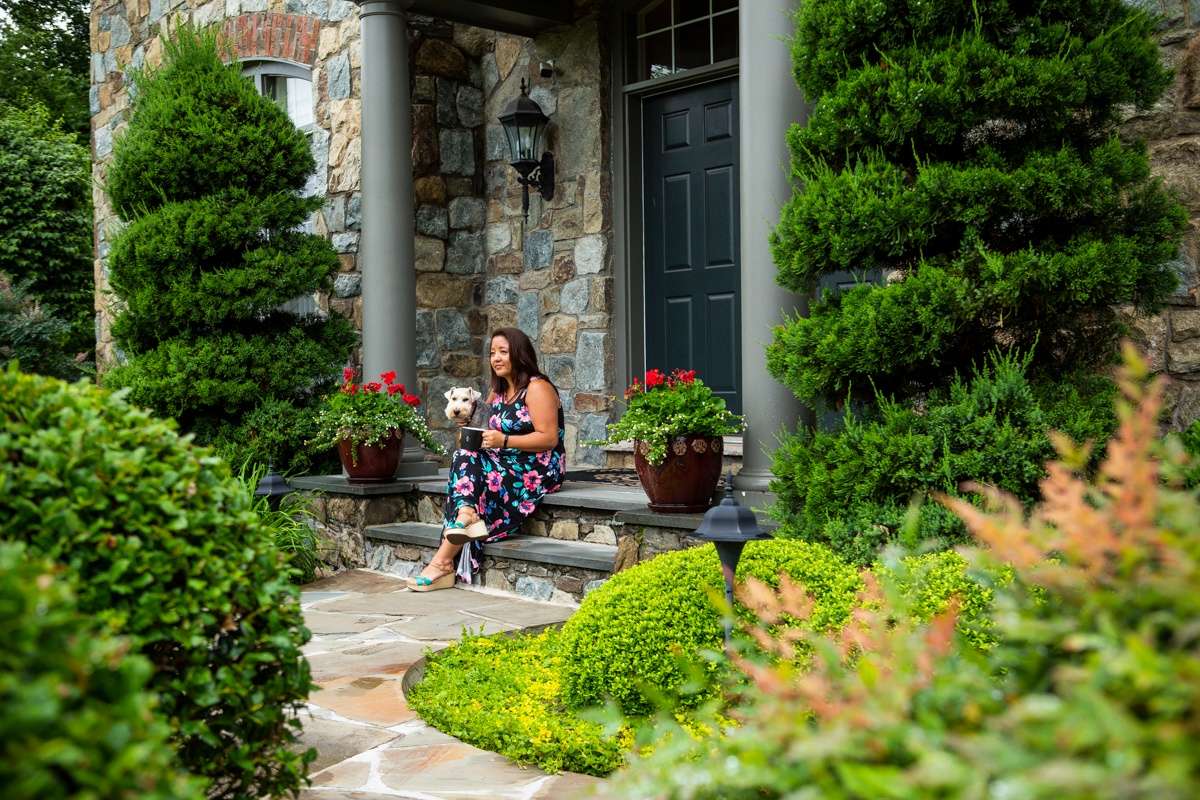 One of the most important factors to consider is year-round interest. You don't want your front yard landscaping to suddenly look barren.
While some people tackle front yard plants on their own, it is often a bit more complicated (and a hassle) than most people initially assume. Most people tell us they don't feel like going to a nursery and reading the tag on every single plant, trying to determine which ones will work best for their front yard landscaping.
Is it an annual or is it a perennial?
Does it need full sun or shade?
What colors go together?
How many plants do I need?
There can be a lot of uncertainty involved. It ends up being a lot easier to just work with a pro who can provide front yard landscaping designs that incorporate the ideal number and type of plants.
Consider Hardscaping Enhancements
While hardscaping is often thought of in terms of the backyard, it can also be a great front yard addition. For instance, you could upgrade your walkway to pavers. Most homeowners receive a standard, builder's grade walkway that looks just like their sidewalk. This offers very little curb appeal.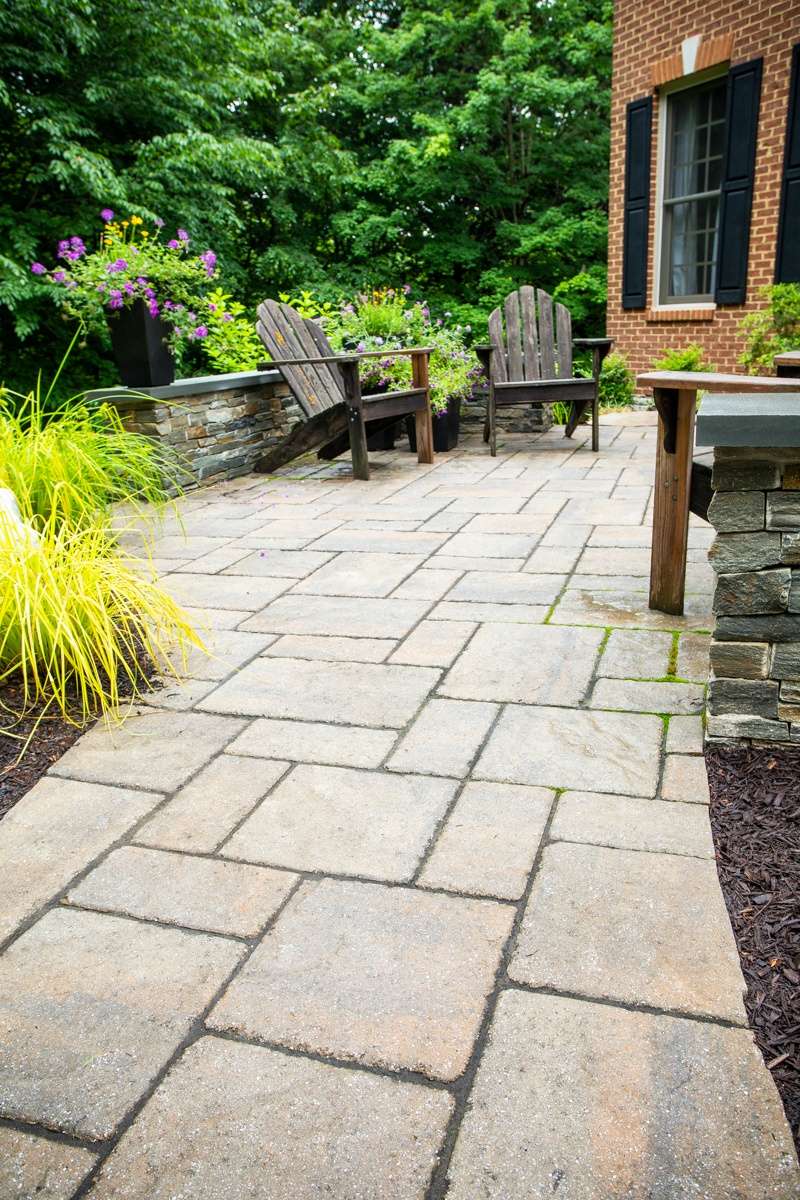 But upgrading to pavers can be something that really takes your home to the next level. It's a way to get around that "cookie-cutter look" that can, unfortunately, be common in Northern Virginia, where we have so many townhomes and neighborhood communities. Of course, you'll need to check with your HOA to make sure you're allowed to make changes to your walkway.
You might even consider a larger project such as upgrading your driveway to pavers or adding a landing area near your front porch. There are many ways to get creative with hardscaping in the front yard.
Light Up Your Front Yard
Another great front yard enhancement is adding landscape lighting. This can give your curb appeal a major boost in the evening hours. Lighting up your home's architectural features and landscaping allows for aesthetic appeal once the sun goes down.
Of course, it also adds a major element of safety and security. Not only will your walkway and driveway be safer to navigate in the dark, but you'll also deter thieves and trespassers from stepping foot on your well-lit property.
Working with a Pro on Front Yard Landscaping Designs
Front yard landscaping isn't always taken as seriously as backyard landscaping and therefore homeowners do try to sometimes tackle it themselves. But as we mentioned, even something as seemingly simple as flower installations can become more complicated than homeowners really want.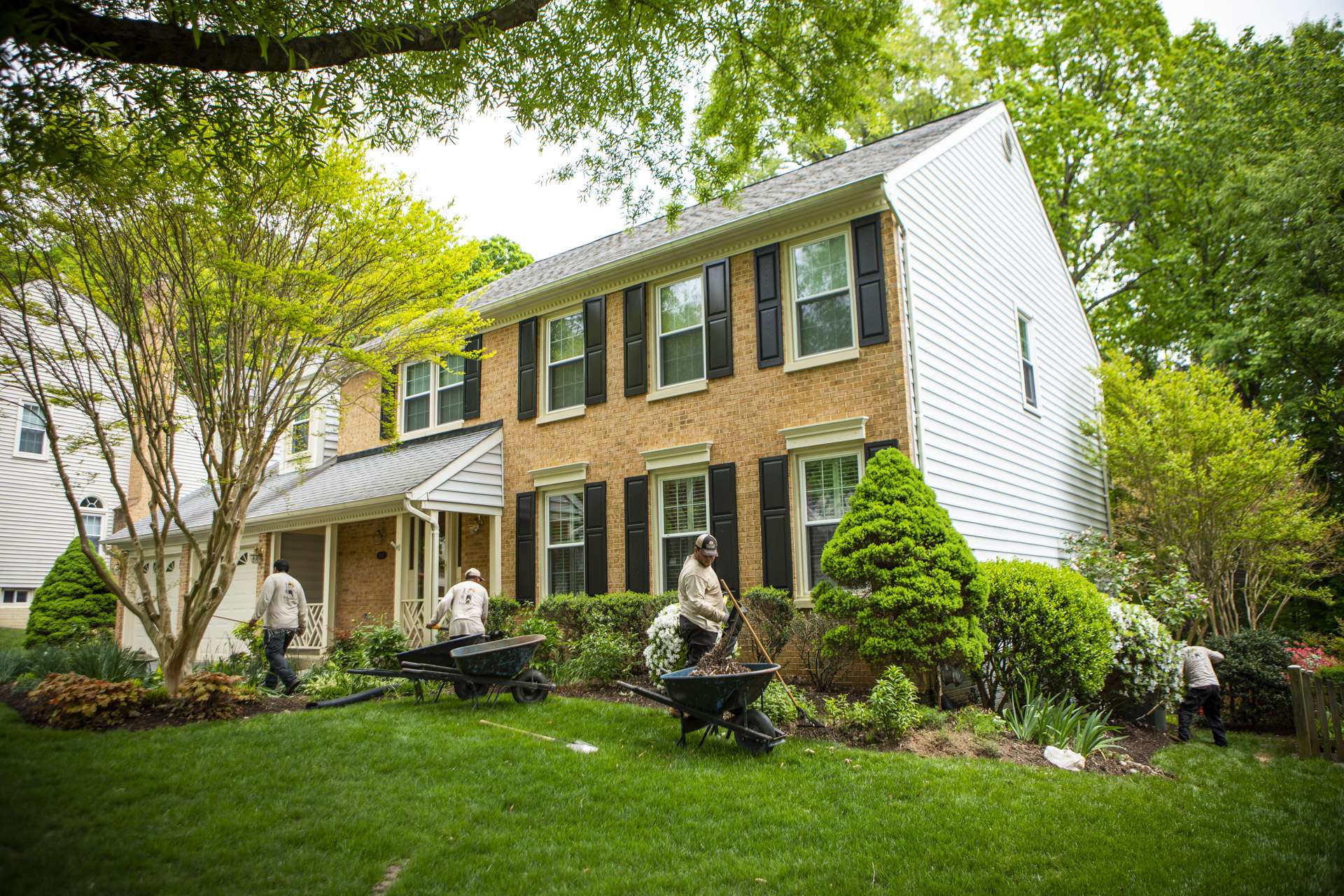 But when you work with a professional, you can ensure that you receive the same landscape design services that you would expect for any other area of your property. That means getting a professional-looking finished project that really goes a long way in boosting your curb appeal (and therefore your home's value).
After all, since your front yard landscaping is directly tied to your home's value (and what everyone sees when they drive by or pull up to your home), it's really important that it's done well. If not, it can undoubtedly hurt your home's value.
Understanding Front Yard Landscaping Cost
Of course, if you're thinking about hiring a professional, then you are likely interested in the cost. Like any project, there are so many different variables that will make the cost of front yard landscaping vary dramatically. Everything from the project size to the materials that you choose can really make a big difference in what you'll pay. Adding some plants is obviously going to be a lot less expensive than redoing a walkway.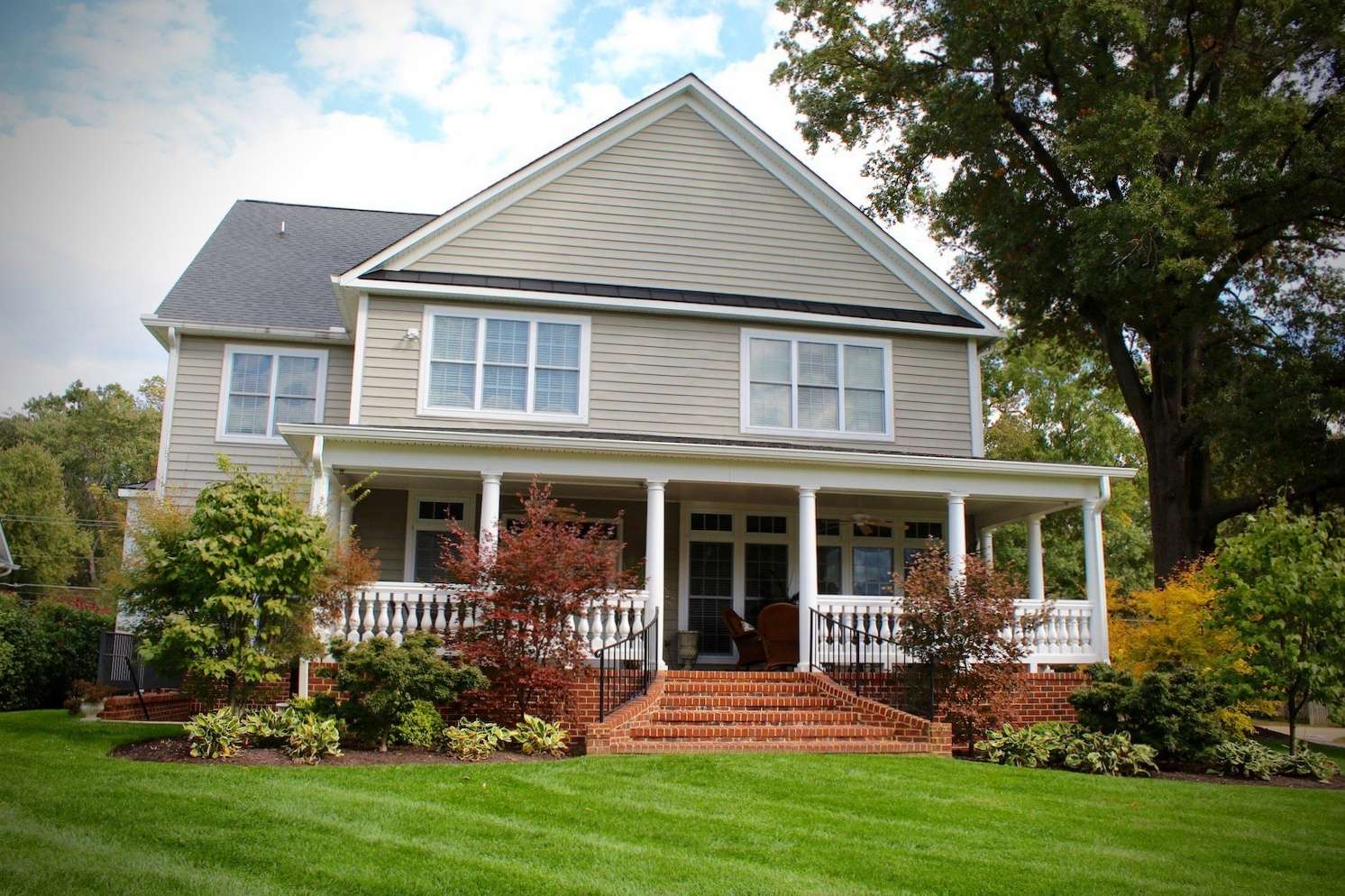 Just to give you some idea, it's fair to say that a front yard landscaping project could start around $500 if you want to add some impactful appeal with plants (as opposed to completely redoing the space which could range anywhere up to $5,000 to $10,000+ depending upon the complexity). If you're looking for a more customized front yard landscaping cost specifically around ideas that you have in mind, we can help!
Getting Started on your Front Yard Transformation
There are a lot of great ideas out there for front yard landscaping. But you must choose a design that works best for you. Making your home look special—and truly different from all of the other homes on the block—comes down to finding the unique solution that will work best for your property.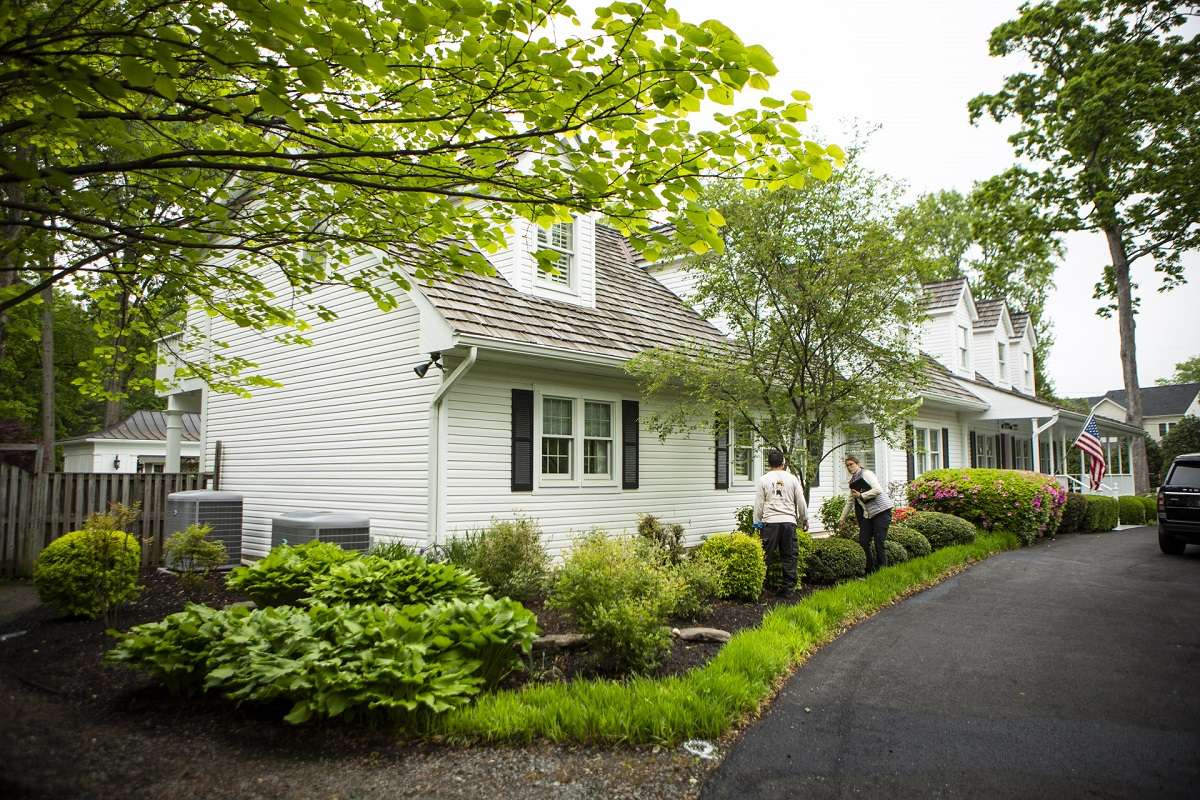 We'd love to work with you on creating a dream front yard that you can really be proud of. Whether you're looking for a simple plant installation project, or something larger, Kingstowne Lawn & Landscape will pay attention to all of the details that matter when it comes to giving you the complete space that you desire.
Are you ready for front yard landscaping that wows at your Alexandria, Arlington, or Springfield, VA home? If so, request your consultation, get your customized plan, and relax as you get the royal treatment.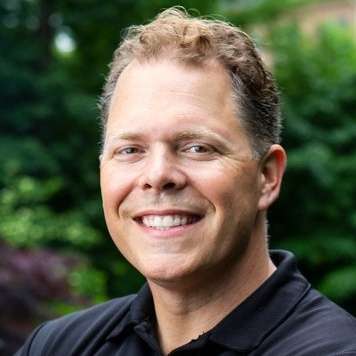 Krisjan Berzins - Owner, CEO
Since 1997, Krisjan has led the Kingstowne team with one simple philosophy, treat every customer like the "only" customer. His passionate pursuit of impeccable customer service has resulted in 24 successful years and a thriving company with over 85 employees, helping thousands of homeowners in the Alexandria, Arlington, and Springfield, VA area get what they want -- a worry-free property they can be proud of.