Are you spending more time at home and starting to find that your yard isn't living up to your expectations? Are you looking for ways that you can enjoy (and utilize) your property more fully?

With many homeowners in Alexandria, Arlington, and Springfield, VA spending more time at home—and maybe even now working at home—they're looking for ways that they can get the most out of their space. After all, if you're going to spend a lot of time there, you shouldn't be stressed out or discouraged.

That's why we've rounded up some of our best design ideas for not only the backyard but the front and side yards, too. These might give you some brand-new new ideas or can help expand upon existing ones.
Landscape Design Ideas for Beautiful & Functional Front Yards
Let's start in the front yard! There are lots of different ways that you can spruce up a front yard to boost curb appeal or possibly even make the space more functional. After all, if you've got a sizable front yard, why not make that space more usable? A lot of homeowners have a decent-sized front yard but never use it at all.
1. Add Color for Wow Factor
Starting with a small change that could make a huge difference, sprucing up your plant beds with seasonal color can give your property an immediate boost in curb appeal. Plant material plus a new layer of mulch are changes that can brighten up a dreary landscape. We're not just talking about dumping a few bags of mulch. When you have a plant bed professionally mulched, it will include a crisp and professional edge that really looks fantastic.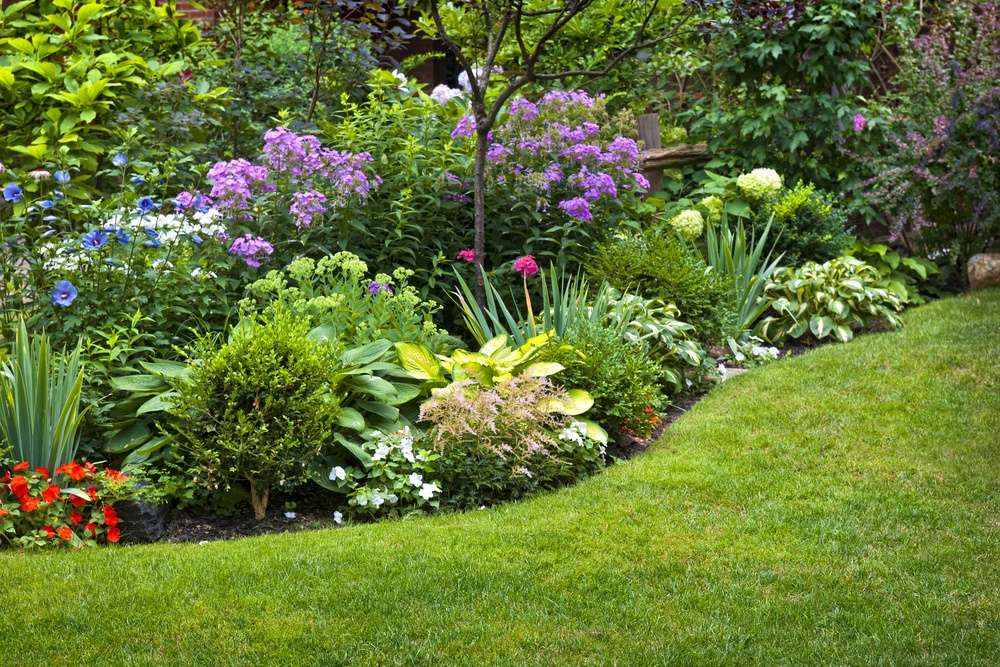 People are often surprised to hear that there are ways to add winter color, too. Your landscape doesn't only have to look good in the spring or summer. You can have spectacular color in the fall and even the winter, too, with the right plant choices.
2. Incorporate an Accent Wall
Another major curb appeal upgrade is to add an accent wall with dry stacked stone for a major aesthetic enhancement. A lot of homeowners have sloped front yards but we can address this with some terraced style plant beds. Then, you can choose a portion of that for your accent wall. It doesn't have to be the entire length, it can just be a small section. But it's enough to really take your front yard to a new level of "wow."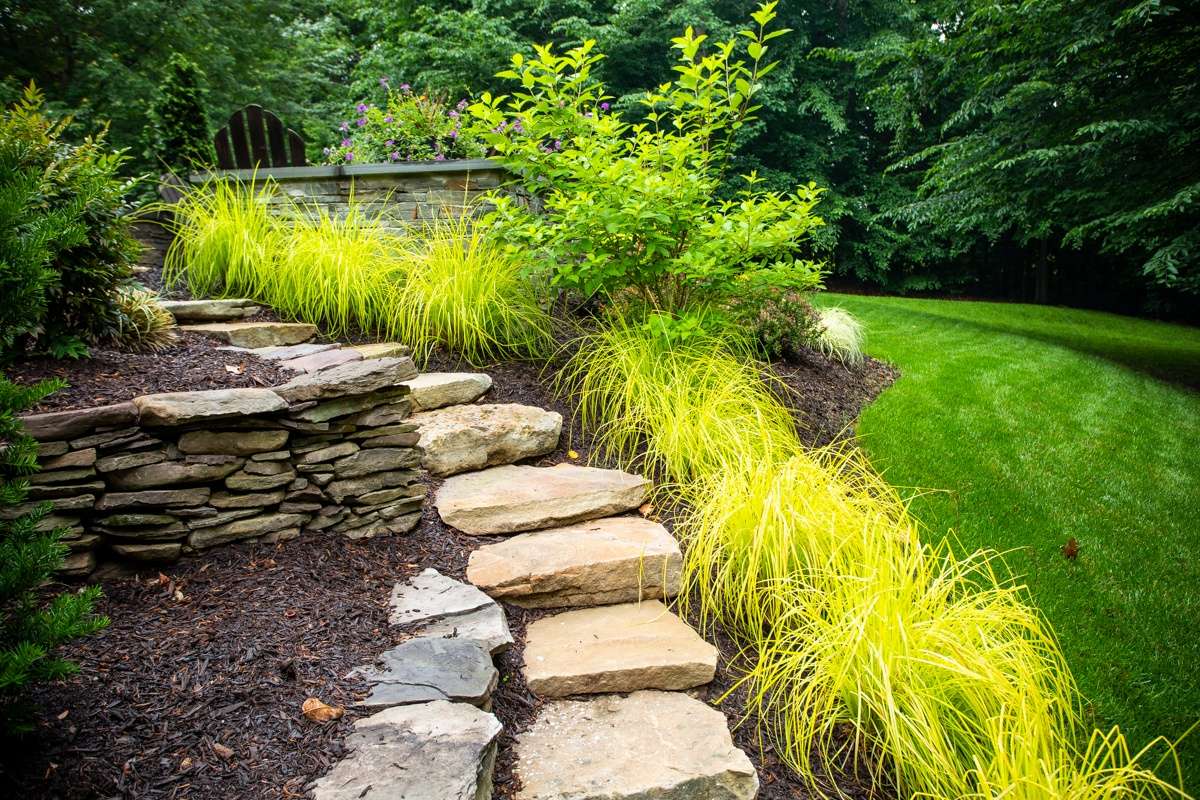 3. Add a Front Yard Patio
We know that front yard entertaining areas don't sound like a typical idea but the fact is, homeowners who are looking to maximize usage of their property are looking at the whole property. If you've got a nice front yard, why not create a front yard seating area where you can enjoy it?

A lot of homes in this area are built with only small front stoops, so we're seeing increasing interest in adding seating areas off of a walkway or somewhere in the front yard. It can be a space where you can socialize with neighbors or maybe watch the kids ride their bikes or shoot hoops. Plus, if you have beautiful front yard landscaping, you'll get to enjoy and appreciate it yourself instead of just leaving it to be enjoyed by passersby.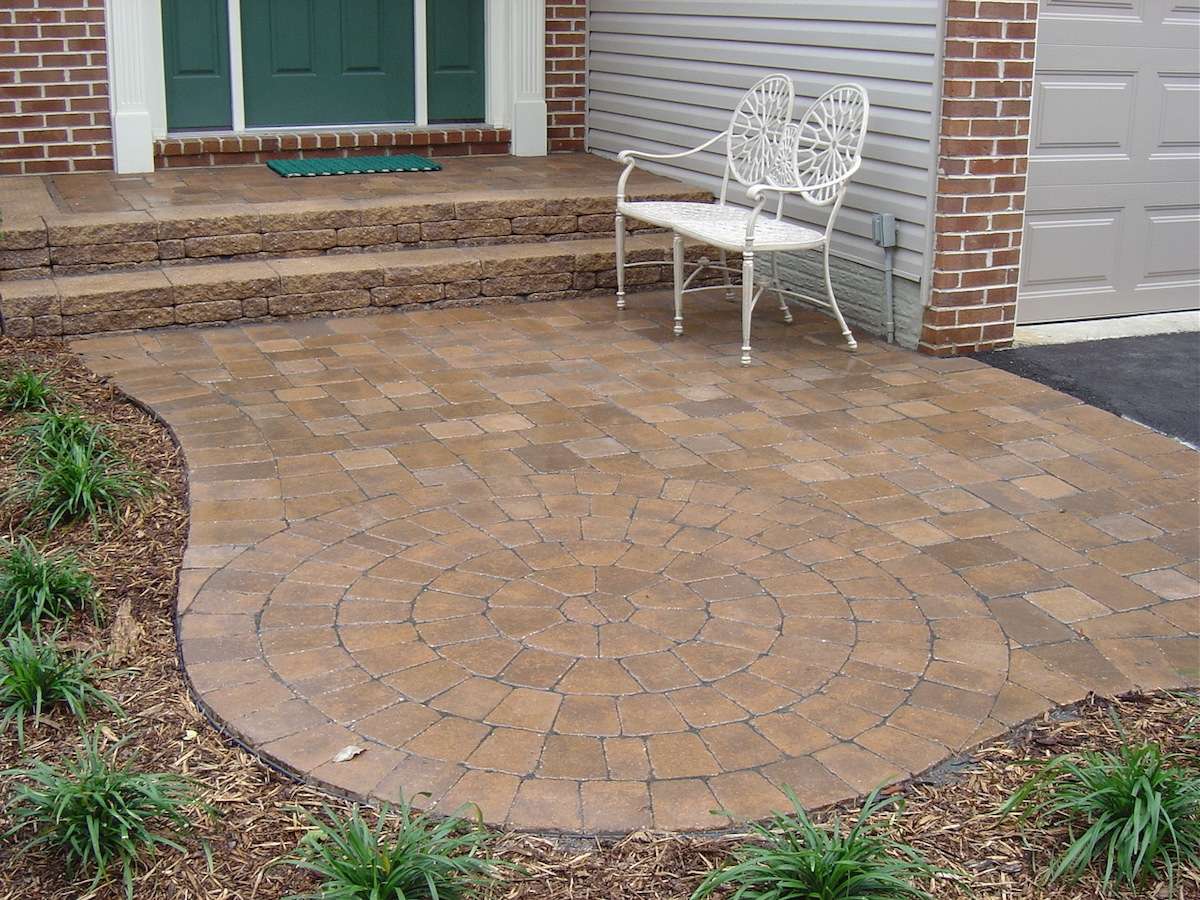 Side Yard Ideas
In thinking about using your property to the fullest, you might also be thinking about your side yard. Whether you have a small or a large side yard, this is space that can also be made more functional.
4. Address Drainage
If you have a sloped side yard, then you might have some drainage issues that need to be addressed. Getting these taken care of can make your side yard a lot more usable, even if you're just using it to pass through.
5. Add a Walkway (and More)
We realize that people do often just use their side yard to pass from the front yard to the back (or vice versa). But if the side yard is constantly muddy or wet or just not a nice area to pass through, you might avoid it.

In addition to getting drainage addressed, you could also add a walkway or even just stone steppers to make it more accessible. We've also added landing areas in a side yard if it's a spot where you might let your dogs go out and you need to stand there and watch them. Incorporating steps in a sloped side yard can also make it more traversable.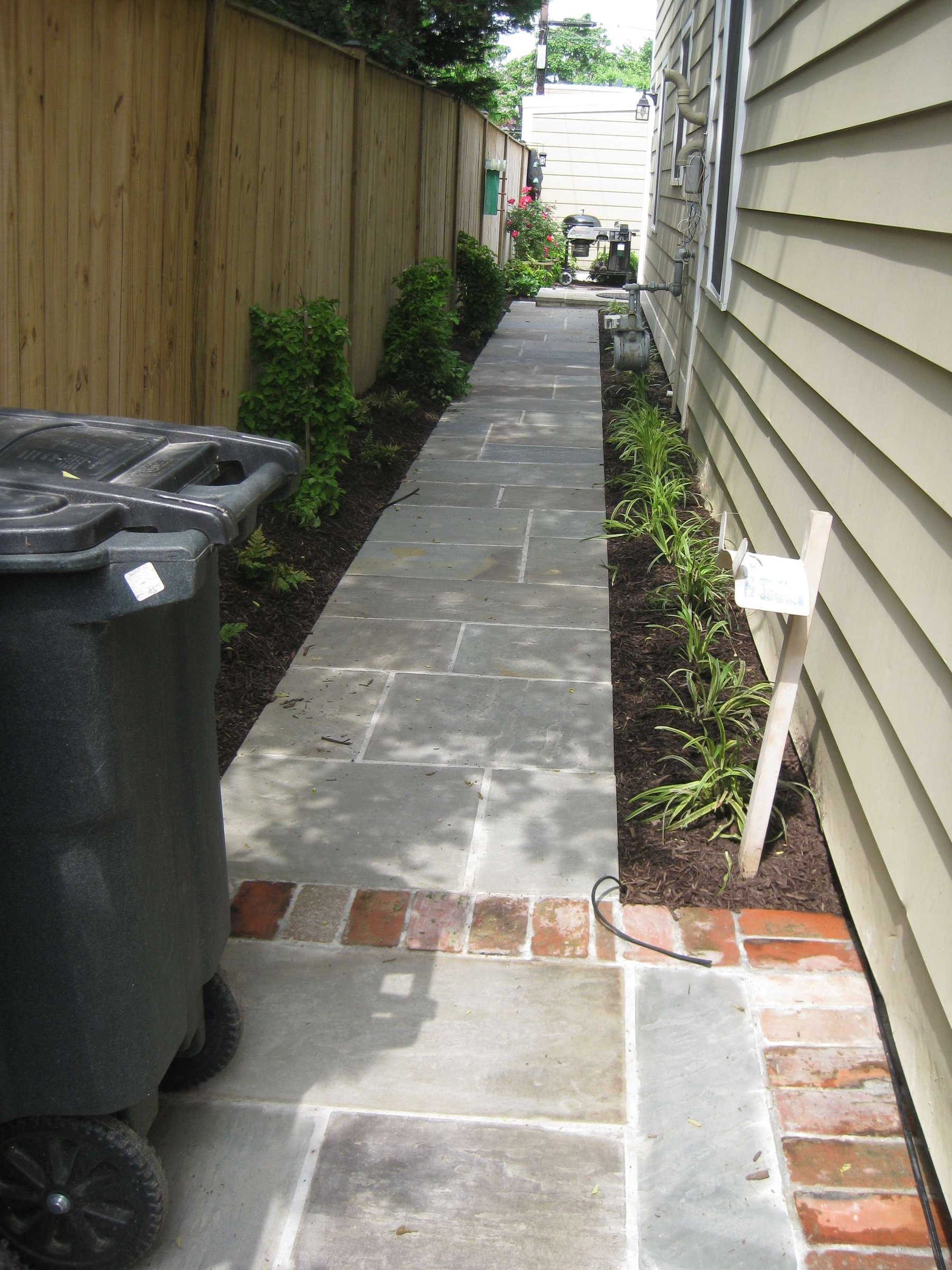 Functional Backyards
Of course, the backyard is probably the prime location in your mind for outdoor living space. Homeowners like incorporating these types of areas into their backyards because they're private so you can spend time with friends and family without feeling like you're on display.

Here are a few ways you can get the most out of your backyard.
6. Adding or Expanding a Patio
If you've ever sat in your backyard and felt like you didn't have enough usable space, then you might be looking at adding or expanding a patio. You might also be thinking about combining a deck and a patio if you have a multi-level space. With hardscape areas like this, you can begin to fully get the most out of being outdoors.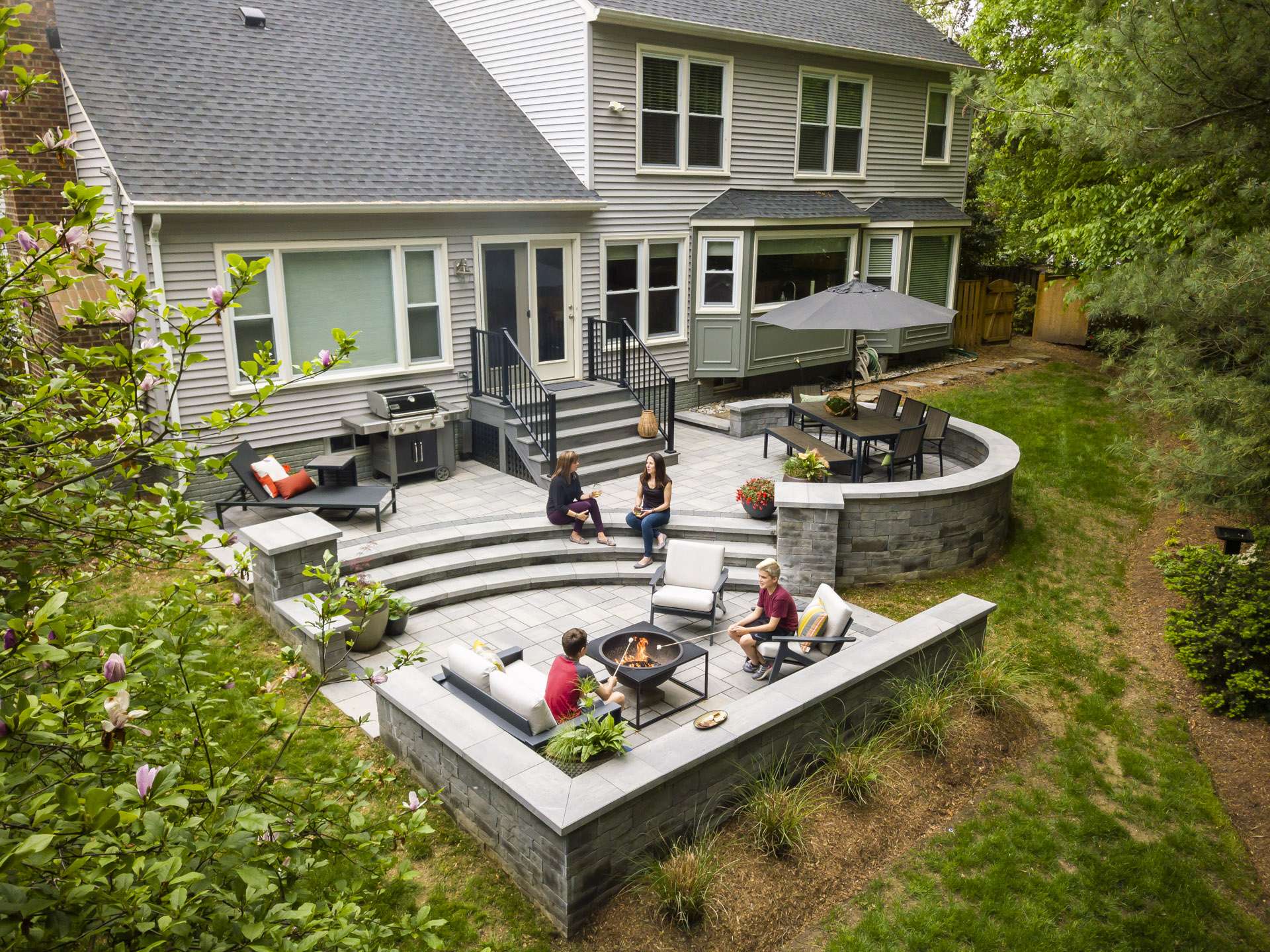 7. Increase the Beauty and Entertainment with Amenities
A patio by itself doesn't do much to enhance the usability of your backyard. It's the amenities that you add to the patio that really make all the difference. Think about that restaurant that you love enjoying outdoor dining at. It probably has outdoor lighting and maybe it has some sort of fire feature. You want to recreate some of that same type of ambiance to make spending time outside a special experience.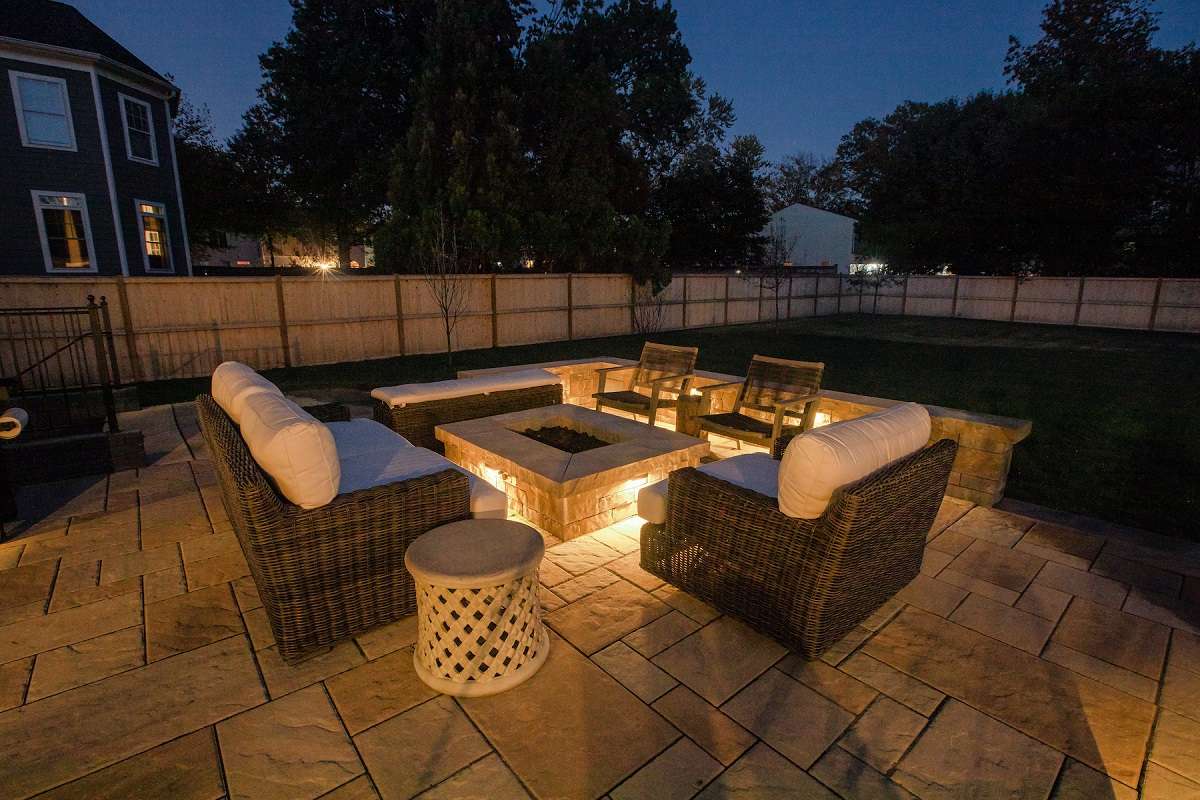 Maybe it's not just about relaxing but about using your outdoor space for another purpose such as an extension of your home office. Or, maybe it's even a space where you'll be working out at home. We recently completed a project for some CrossFit enthusiasts who wanted to create an outdoor CrossFit set-up as part of the patio.
Make Your Yard Better with the Right Landscape Contractor
In the end, the success of any of these projects will largely boil down to your choice in a landscape company. You want to find a company that uses out-of-the-box and creative thinking to come up with solutions to fit your specific property. After all, if you are going to be spending more time enjoying your home, you don't want a cookie-cutter project that was just thrown together.

At Kingstowne Lawn & Landscape, we have the experience and the know-how to work on projects in the front, side, and backyard. Whether you are looking for a simple plant installation and some professionally installed mulch, or you're looking for a much bigger upgrade, we are ready to help you get exactly what you want and need.

Are you ready for landscaping that helps you enjoy your time to the fullest at your Alexandria, Arlington, or Springfield, VA home? If so, request your consultation, get your customized plan, and relax as you get the royal treatment.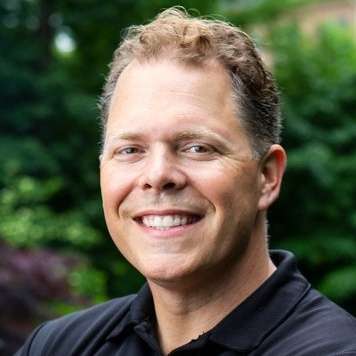 Krisjan Berzins - Owner, CEO
Since 1997, Krisjan has led the Kingstowne team with one simple philosophy, treat every customer like the "only" customer. His passionate pursuit of impeccable customer service has resulted in 24 successful years and a thriving company with over 85 employees, helping thousands of homeowners in the Alexandria, Arlington, and Springfield, VA area get what they want -- a worry-free property they can be proud of.