Fire features can be an exciting addition to your outdoor living area. They're a wonderful way to get even more use and enjoyment out of your space. In fact, fire features can transform the way that you use your yard. Not only do they become spectacular focal points but they also add a beneficial social element that truly makes your yard unique.

Whether you're someone who likes to entertain or you prefer to just spend time with your immediate family, there are fire features that work for everyone.

Here are some ways that you can use fire features to have the hottest backyard on the block.
1. Cozy Up and Gather Around Your Fire Pit
Whether it's you and the kids or maybe it's a bunch of your kids' friends, adding a fire pit to your backyard can create the opportunity to have memorable gatherings. Cozy up, roast some marshmallows, tell stories, have some good laughs, and just share some special time together.

After all, one of the special aspects of a fire pit is the ability to gather around it (as opposed to in front of it like you would with an outdoor fireplace).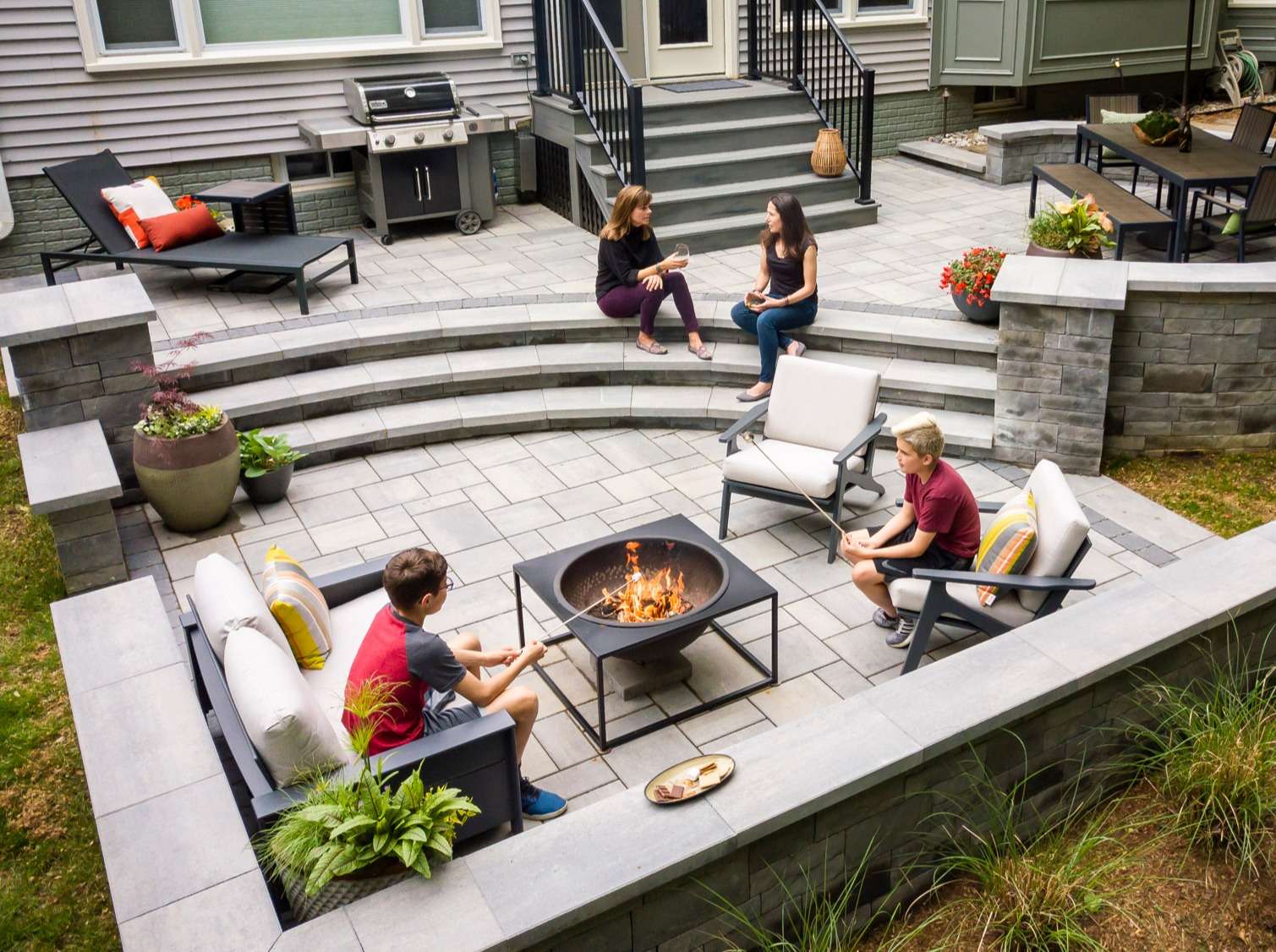 Hey, we're not saying you have to sing Kumbaya or anything but there really is something special about gathering around a fire. There's a reason people have done it for hundreds of years! It truly brings us together in a unique way.
2. Enjoy a "S'mores Bar" with Fire Features for Backyards
Sure, you know about a traditional s'more, made from a chocolate bar, a marshmallow, and a graham cracker. But all you have to do is hop online and google "s'mores ideas" to find out all kinds of other creative (and delicious) ways to assemble this favorite treat using a toasted marshmallow from your fire pit or fireplace.

We've seen s'mores made with Reese's peanut butter cups in place of a chocolate bar or with chocolate chip cookies instead of graham crackers. We've also seen sliced up fruit, pretzels, and all different types of candy thrown into the mix.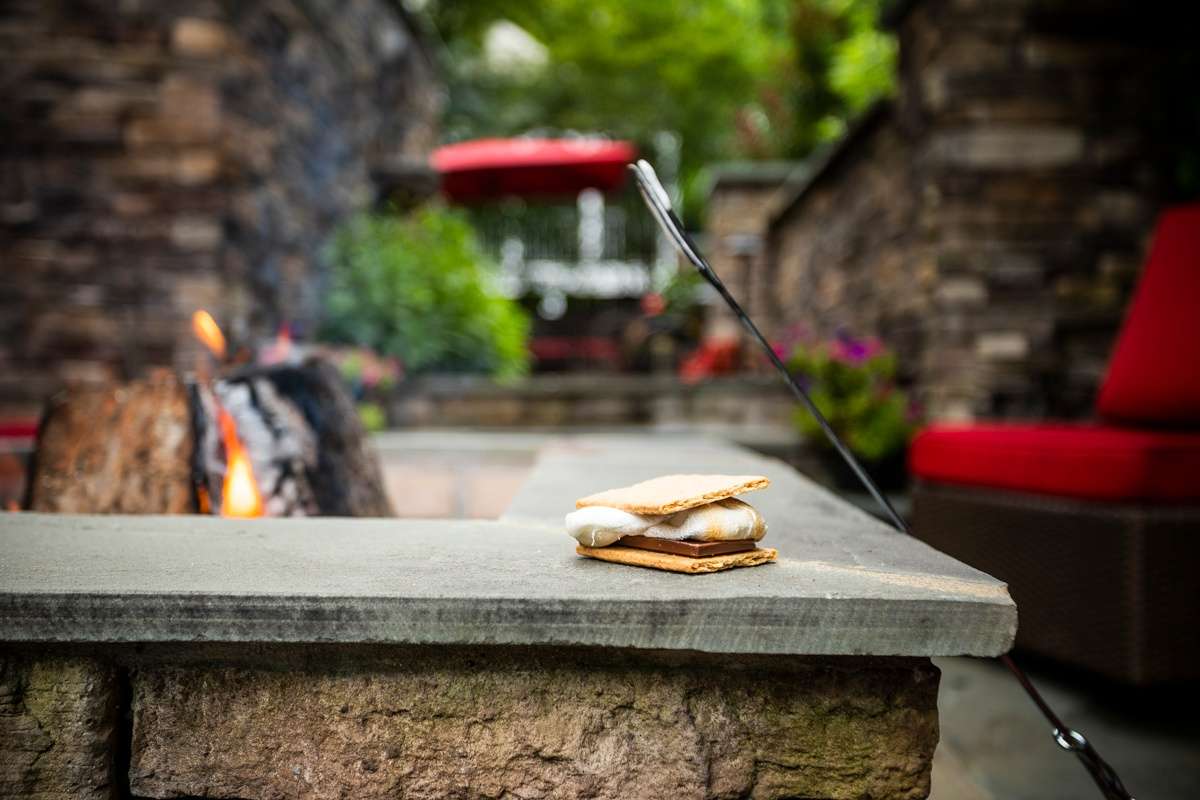 You can have a ton of fun with the idea and even create a whole "s'mores bar" with lots of different choices! Whether it's for a child's birthday party or an adult gathering, it's honestly something that everyone will love. In this way, your fire feature not only becomes an aesthetic enhancement to your social gatherings, but it serves a valuable function for your party!
3. Put Your Feet Up and Relax by the Outdoor Fireplace
Maybe you have more of a vision of putting your feet up and lounging by the fire, as opposed to gathering around it. An outdoor fireplace is the perfect fire feature for those who want to set up lounge furniture where you can relax after a long day or spend some special time on a weekend.

Of course, you don't have to lounge alone. An outdoor fireplace can also enhance your entertaining agenda. Bring out the charcuterie board and some wine and you'll really impress guests who you invite over for a little Happy Hour.

Or, share some special time with your significant other. An outdoor fireplace can easily take an ordinary patio and transform it into a romantic setting. Put some music on the speakers and cuddle up with your loved one.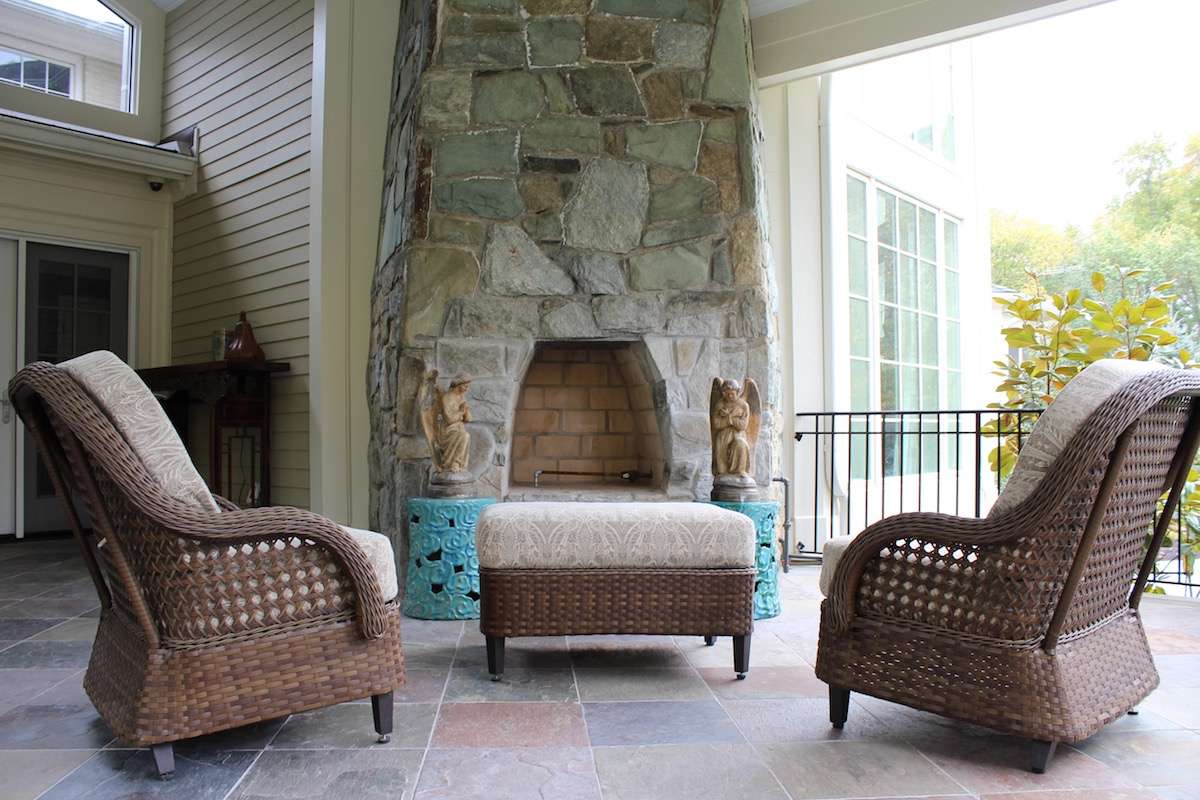 4. Create a Backyard Paradise with Fire Features around a Pool
There's no denying that adding fire features adds aesthetic appeal to your backyard space. If you have a pool that you love using even after the sun goes down, you can really create a whole new experience with fire features.

Whether it's fire torches, fire bowls, or a nearby outdoor fireplace, the flickering light of the flame and the overall glow of the fire will make you feel as though you've been transported to an island resort. It's a great way to really increase the enjoyment of your nighttime swimming adventures.
5. Extend Your Time Outdoors with Fire Features for Backyards
One of the benefits that we hear echoed most often when we talk to homeowners who are happy with their fire features is that it extended their time outdoors. You're not just sitting on the patio. You're gathered around or in front of a fire.

It really does change the entire experience.

Besides the social element and the fact that people tend to love being near fire, the addition of a fire feature extends your time outdoors for practical reasons too. Fire features throw both light and heat, making it more comfortable to sit outdoors even after the sun has gone down and the night has become chilly.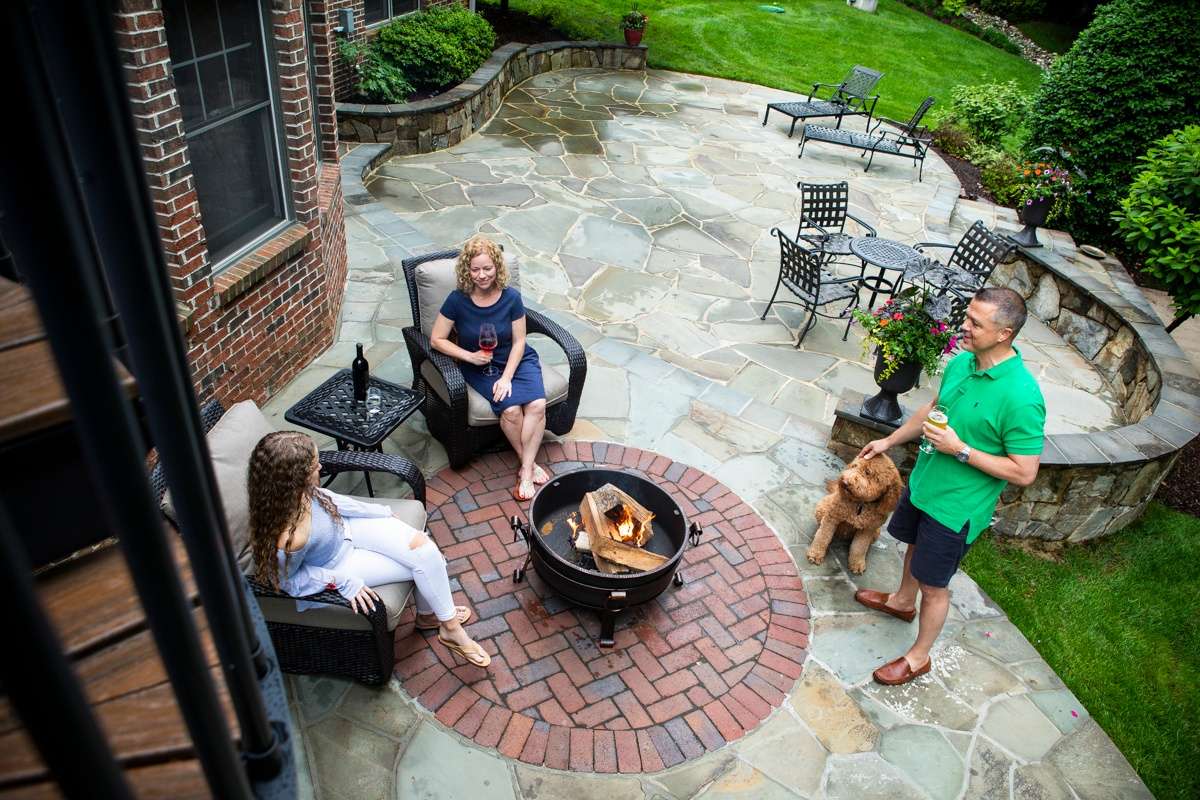 You might want to make your space even more cozy by making sure you have blankets nearby. Then, even as temperatures dip into some of the chillier months, you can still enjoy your time outside by the fire.

We often find that many homeowners also incorporate throw pillows and cushions into their fire pit areas. We might design a curved half wall around a fire pit zone with built-in bench seating. Adding comfortable pillows and cushions to an area like this really increases the cozy factor.
Make Your Fire Feature Dreams Come True
Whether you had an idea similar to one of these in your head, or maybe something else, choosing the right landscape contractor to take your vision and make it a reality will be important. The truth is, some landscape contractors are just going to steer you toward the fire feature that they're most comfortable building without taking your personal wants and needs into account.

But what you really want is something custom. You want a fire feature that is going to take the ways you envision using it (and your outdoor living area) and make them a true reality with a design that's just right for you.

At the end of the day, that's going to come down to design. You don't have to get stuck with a fire feature that you don't love.

By choosing the right landscape design company to walk you through the process, you can ensure that you'll end up with a fire feature that you'll not only love but will allow you to enjoy time outdoors to the fullest.

If you'd like some guidance on adding a fire feature, request a consultation, get your customized plan, and get ready for the royal treatment.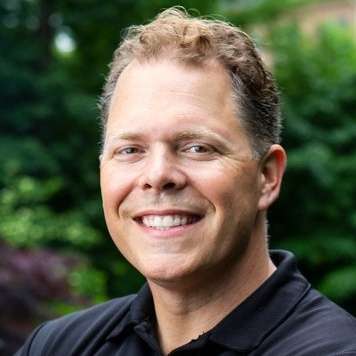 Krisjan Berzins - Owner, CEO
Since 1997, Krisjan has led the Kingstowne team with one simple philosophy, treat every customer like the "only" customer. His passionate pursuit of impeccable customer service has resulted in 24 successful years and a thriving company with over 85 employees, helping thousands of homeowners in the Alexandria, Arlington, and Springfield, VA area get what they want -- a worry-free property they can be proud of.