Eco-friendly landscape practices such as the use of permeable pavers can have a lot of benefits. You can create a beautiful landscape while feeling good about minimizing your impact on the environment.
Of course, there's also a potential monetary benefit to consider in the form of tax credits or incentives. If you're considering a permeable driveway or a permeable patio, we'll talk about what monetary opportunities might exist and why this might be a project to consider.
Tax Credits in Arlington, VA for Permeable Paver Projects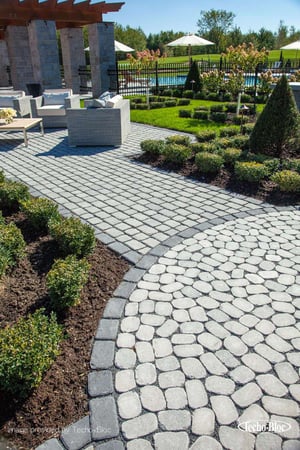 The primary program that we are aware of is the StormwaterWise Landscapes Program offered in Arlington County. This program offers funding for projects that reduce stormwater runoff on your property, including the use of permeable pavers.
Among the included projects, the StormwaterWise Landscapes Program lists the replacement of existing impervious pavement with permeable interlocking pavers as an eligible opportunity. According to the program's website, reimbursement is 50 percent of the project up to $2,500.
We are also aware of the Virginia Conservation Assistance Program which also offers reimbursement incentives on projects that solve stormwater runoff challenges. According to their website, permeable paver projects may be reimbursed up to 75 percent. These types of projects help the community at large (which we'll dive into next) so there is always the possibility of future incentive programs being created, as well.
How a Permeable Patio or Permeable Driveway Contributes to the Greater Good
You might be wondering why these types of projects would be reimbursed or why incentives would even exist. After all, this is hardscaping work performed on your personal property and you stand to benefit greatly.
Not only does a hardscaping project add functionality and beauty to your property, but when you use permeable pavers, you also reduce potential stormwater problems at your home. Even if you don't have an existing stormwater management problem, adding hardscaping with traditional pavers can actually create one if drainage is not addressed.
But the fact is, a stormwater runoff problem originating from your property (as a result of impervious surfaces) also impacts the community at large. This is because stormwater runoff burdens local waterways which creates problems for everyone.
By switching to permeable pavers, you can make the environmentally-conscious decision to reduce that burden. Permeable pavers work by filtering pollutants, reducing water runoff, and keeping water on-site without the need for a retention pond.
The secret of permeable pavers is in the joints. When rain falls, it makes its way into the joints where it is able to seep through and back into the ground.
By reducing the burden on local waterways, you contribute to the greater good in the following possible ways.
It creates a cleaner water supply
It improves the health of wildlife
It reduces the chance of flooding
It lowers the possibility of drought
It ultimately allows for healthier drinking water
There's no question that it's something you should feel good about. You can have a high-quality patio or walkway project that enhances the look and value of your property while still making a positive impact on the local environment by effectively providing infiltration, detention, and treatment of stormwater runoff. It's a win/win scenario.
Partnering with a Landscape Professional that Cares about the Environment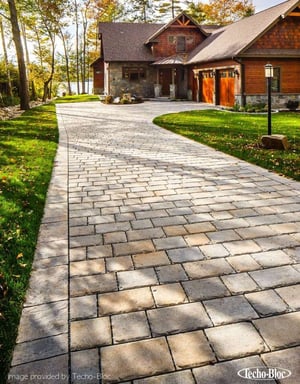 As someone who might be interested to know how they can help be kinder to the environment and minimize their personal impact, it helps to partner with a landscape company that also values these ideals.
At Kingstowne Lawn & Landscape, we are always looking for ways that we can practice environmentally friendly landscaping. We believe in being good stewards of the environment and understand that there are ways that we can meet our clients' wants and needs while still being environmentally-friendly in the process.
In keeping this in mind, we also make an effort to stay up to date on any incentives which may be available to those who are interested in sustainable projects, such as permeable paver hardscaping. We hope in the future that there may be even more opportunities for tax credits or incentives for this type of work.
But monetary benefits aside, there's no question that permeable paver projects can be a wise choice that will have benefits for your property as well as your community at large. We commend you for doing your research and considering projects like this. We'd love to be your guide or help in any way that we can.
If you'd like some guidance when it comes to your permeable paver ideas, request a consultation, get your customized plan, and relax while we transform your space.
Image source: Techo-Bloc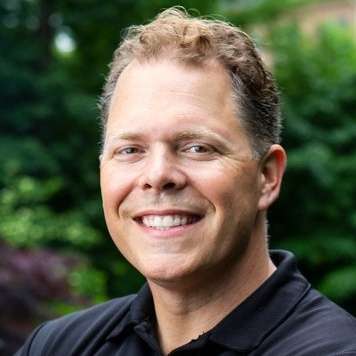 Krisjan Berzins - Owner, CEO
Since 1997, Krisjan has led the Kingstowne team with one simple philosophy, treat every customer like the "only" customer. His passionate pursuit of impeccable customer service has resulted in 24 successful years and a thriving company with over 85 employees, helping thousands of homeowners in the Alexandria, Arlington, and Springfield, VA area get what they want -- a worry-free property they can be proud of.