One of the greatest benefits of landscaping is that it gets people outdoors. When homeowners have beautiful green spaces to enjoy, they spend more time in them, and that's a wonderful thing.
Of course, many homeowners have expressed that they don't want to contribute to a negative environmental impact by creating those spaces. They might be searching for eco-friendly landscapers near me in order to find companies that will put good practices forth and utilize eco-friendly landscaping methods.
At Kingstowne Lawn & Landscape, we are amongst the companies that are committed to being good stewards of the environment and that includes continually looking at ways that we can improve and be more eco-friendly.
Here are 5 ways that we are currently striving for environmentally friendly landscaping.
1. We Use Eco-Friendly Landscape Materials
One way that landscape companies like Kingstowne Lawn & Landscape are practicing eco-friendly landscaping is with the use of eco-friendly landscape materials. Permeable pavers are a great example of this. These pavers allow water to permeate through the pavers' joints and into specialized open-graded base systems where it can be absorbed by the earth. This prevents stormwater runoff and pollutants from entering waterways.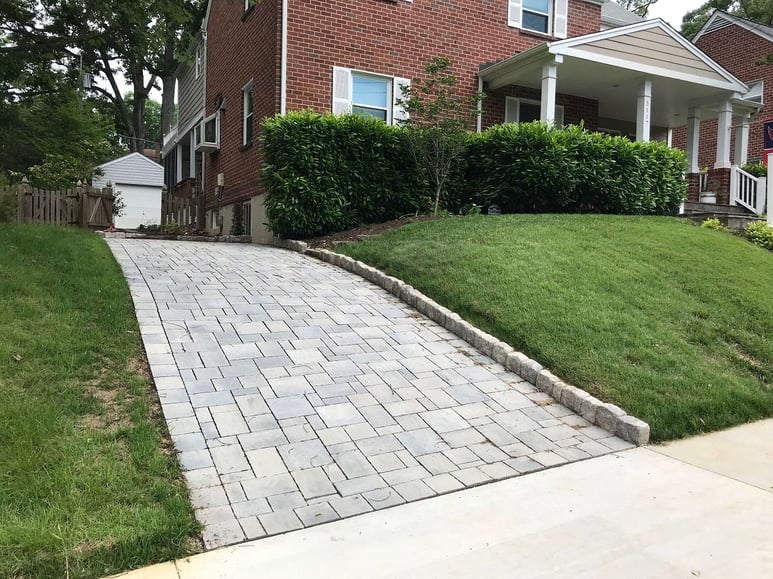 Besides being popular with homeowners for their environmental benefits, more and more counties are actually beginning to require that permeable pavers be utilized when a decision is made to expand a hardscape footprint. This is part of an increased effort to keep pollutants out of the Chesapeake Bay by preventing stormwater runoff.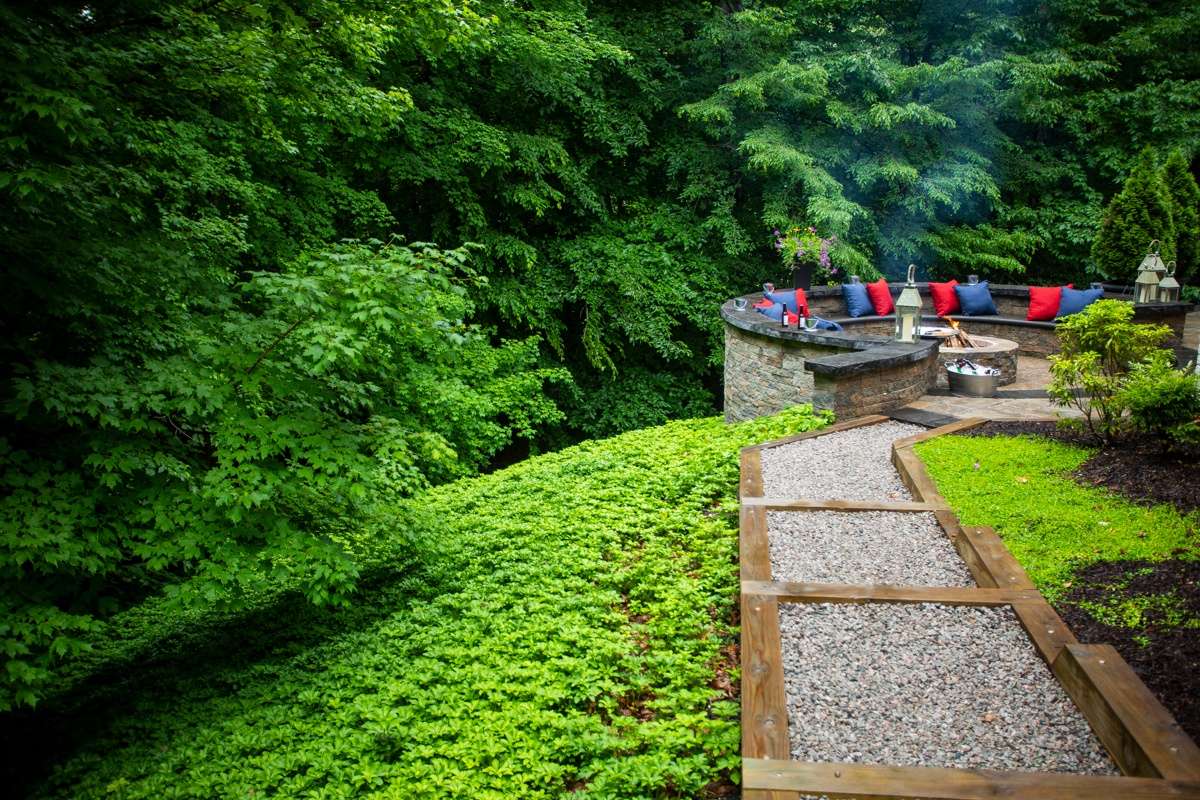 We've also worked with gravel in areas instead of a hardscaped surface that sheds water. For instance, we've created gravel walkways for some of our clients. We have even removed driveway asphalt and created a gravel driveway where water can filtrate into the ground instead of running off into the street.
2. Stormwater Management is a Priority
Not all companies pay attention to stormwater management but it's an essential area when it comes to landscaping and its environmental impact. However, at Kingstowne Lawn & Landscape, we are always paying attention to drainage solutions, including options like grading and swails, downspout piping and drainage, French drains, dry wells, catch basins and channel drains, dry river beds, and pop up emitters.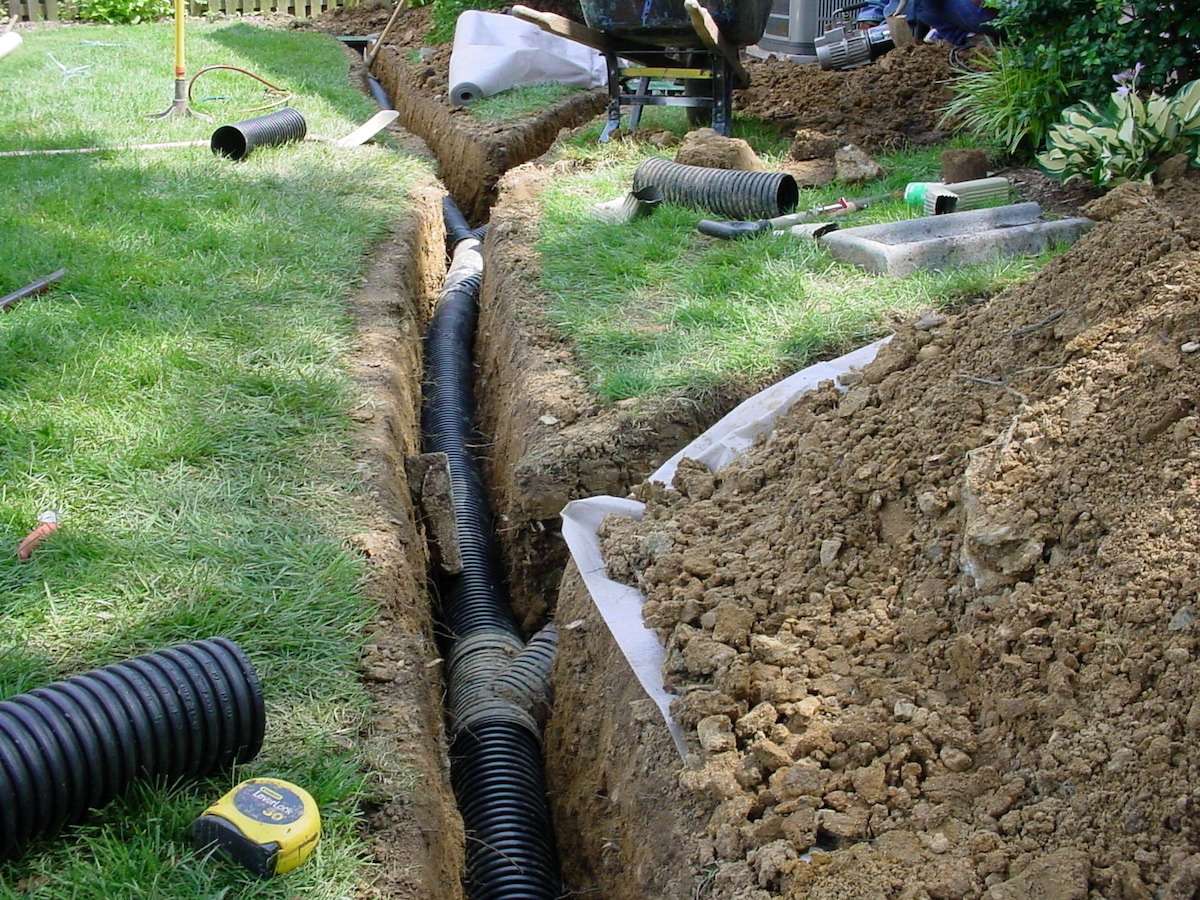 This is important as uncorrected drainage problems can cause major headaches within your landscape. But they also have a negative environmental impact and contribute to the stormwater runoff problem that our region is already facing. This makes it important to work with eco-friendly landscaping companies who are not only aware of the problems but actually know how to correctly address them.
3. Our Equipment is Environmentally Friendly
On the lawn care side, we've been researching electric equipment for years now and making smart buying decisions over time. For instance, we recently eliminated gas-powered blowers and made a transition to electric blowers with our lawn care team, a trend that is expanding into all of our various departments.
We've made similar equipment decisions on the landscaping side as well. For instance, when we can split block and cap materials with a good, old-fashioned guillotine, that's the route we go. It takes nothing but manpower while still giving a nice, finished look.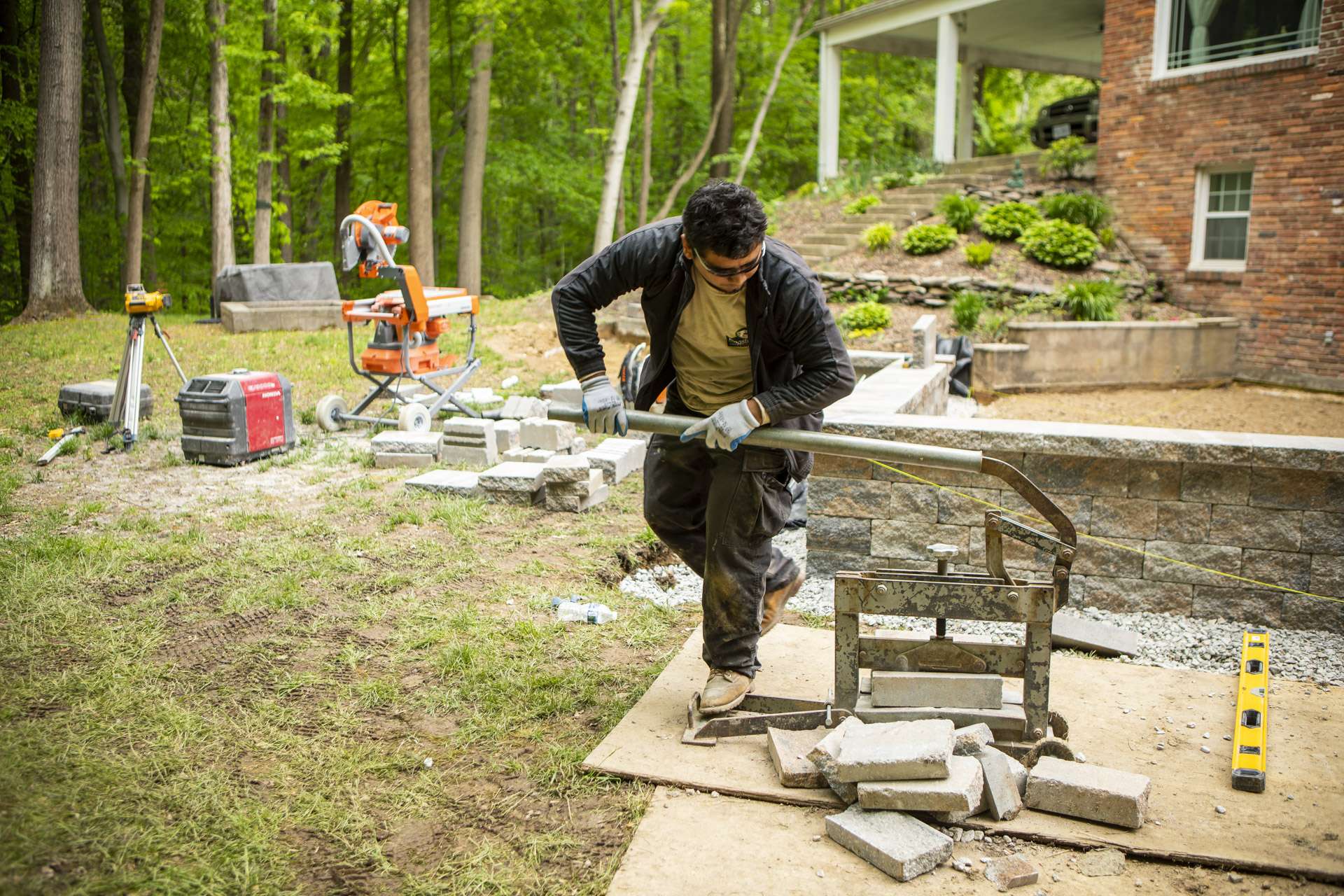 Of course, not all hardscaped materials can be cut with a guillotine. We have also invested in the newest saw technology in order to incorporate dustless tools that incorporate a capture system for the dust that is created during sawing.
Just like our lawn care equipment, we are continually looking at ways that our landscaping equipment can be better. This is an ongoing research effort to keep up with the latest offerings and make investments when technology improves.
4. We Consider the Environment with Plant Selection
Another way our landscaping is environmentally friendly is through plant selection. We use native plants when the homeowner or project calls for it. Native plants are adapted to the local conditions and therefore incredibly hardy. They are drought-tolerant and require little upkeep in order to thrive.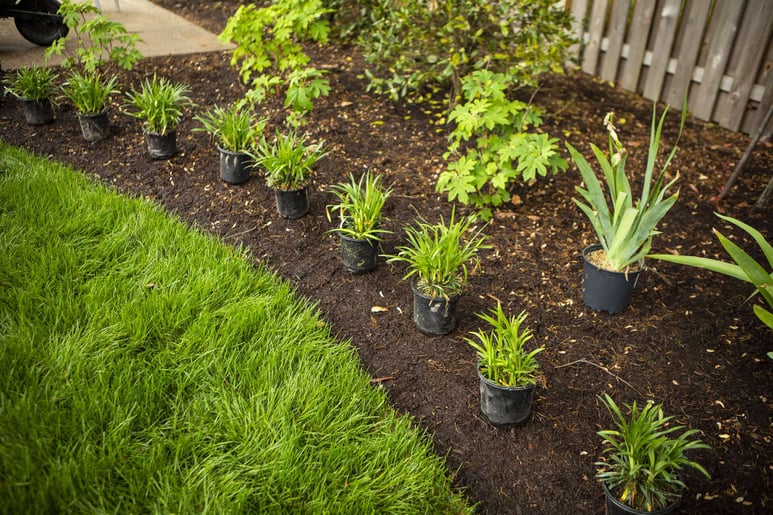 We have also had homeowners who are interested in edible plants. Whether it's incorporating herbs or even fruit or vegetable plants into the landscape, we've had clients express interest in growing plant material that was functionally useful for them and their families.
If you're interested in edible landscaping as part of your landscape design, this is definitely an option.
5. We Work with Homeowners on Their "Green" Projects
We understand that eco-friendly landscaping is more of a priority to some homeowners than others. While some are interested in as many ways that they can be eco-friendly as possible, others just want to "do their part" and remain in compliance with local ordinances.
For some homeowners, eco-friendly landscaping could even mean projects like rainwater harvesting where rain is collected and used to water landscape beds. For others, it could mean eliminating some turf areas and replacing them with rock gardens and native plants.
The point is, we can work with homeowners on whatever level they're at, while recognizing that some of these projects aren't for everyone.
6. Organic Debris is Reused
Another eco-friendly landscaping practice is that we reuse 100 percent of the organic debris that is collected by our crews. Organic matter like branches and leaves are turned into compost to be reutilized. This keeps material out of landfills and given the number or properties that we work on, surely has a big impact.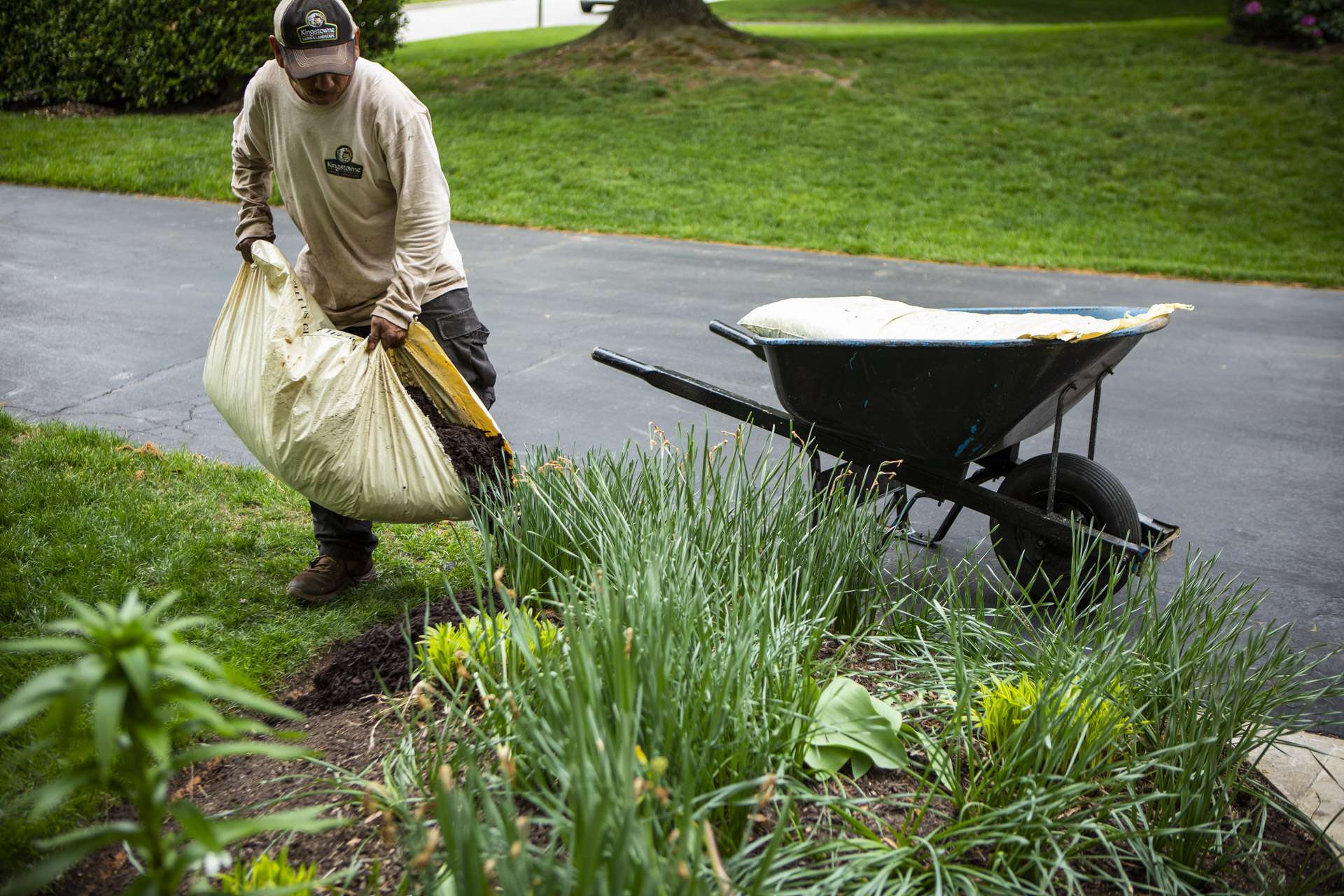 In addition, when we do have to bag organic debris, in the rare cases that it's a necessity, we use fully biodegradable bags.
7. We Run an Eco-Friendly Office
While there's no question we're implementing many different ways in which we can be eco-friendly in the field, it's also worth mentioning that we're always looking at ways we can be eco-friendly in our office, too.
That includes going paperless. In our conversion to electronic billing we are reducing our paper usage even more substantially than we already have when we switched to electronic contracts and other documents many years ago. Going forward, we will continue to find ways that we can be eco-friendly across the board.
We are Amongst the Eco-Friendly Landscaping Companies in Alexandria and Arlington, VA
At Kingstowne, we care about eco-friendly landscaping because we truly believe in being good stewards of the environment and improving the green spaces in our region.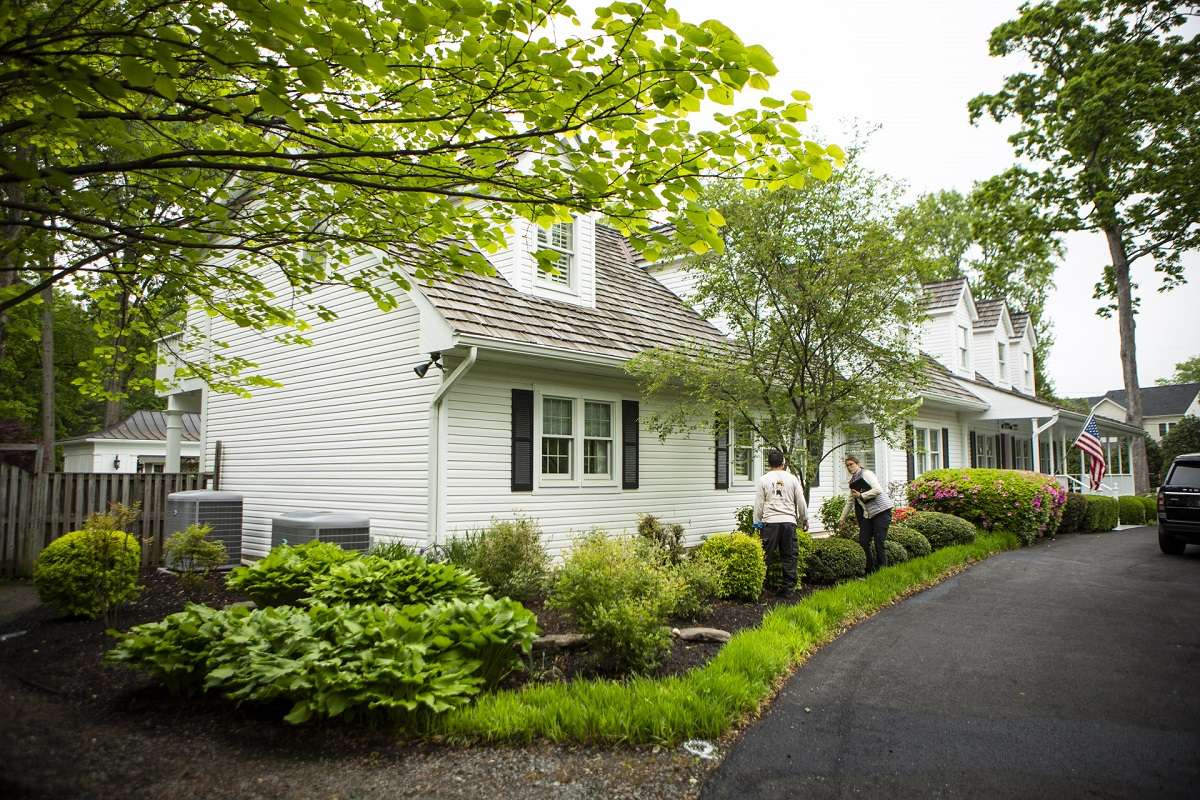 By making improvements, we don't want to have a negative impact on the world around us.
That's why we're always looking to make better choices with the equipment and the materials that we use. We're also able to complete projects that help our clients to be more environmentally friendly if that's something that is important to them.
While a lot of landscape companies become stagnant and continue their work "the way it's always been done," at Kingstowne, we are continually evolving. We are always researching ways that we can be better for our customers—and for the environment. We honestly believe that is part of our duty as landscape professionals.
Are you someone who wants to know more about eco-friendly landscaping at your Alexandria, Arlington, or Springfield, VA home? If so, request your consultation, get your customized plan, and relax as you get the royal treatment.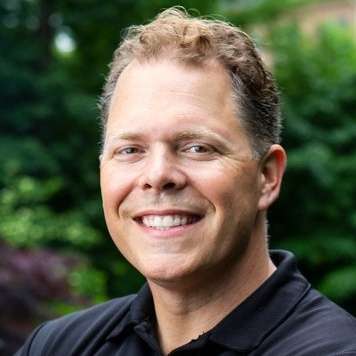 Krisjan Berzins - Owner, CEO
Since 1997, Krisjan has led the Kingstowne team with one simple philosophy, treat every customer like the "only" customer. His passionate pursuit of impeccable customer service has resulted in 24 successful years and a thriving company with over 85 employees, helping thousands of homeowners in the Alexandria, Arlington, and Springfield, VA area get what they want -- a worry-free property they can be proud of.