Whether you are a homeowner looking for a lawn care service in Alexandria, Arlington, or Springfield, VA or someone who is considering a career in the lawn care industry, you might be wondering, "Is lawn care bad for the environment?" The last thing that you want to do is support something that doesn't align with your convictions.
We completely understand the concerns about the environment and about lawn care's safety in general. Of course, another common question that we receive is, "Is lawn care safe?" Put simply, it can be, if it's performed responsibly and properly.
At Kingstowne, we are committed to being an environmentally friendly lawn care service. Since we do receive a lot of questions about what we're doing to be good stewards of the environment, we decided to round up a list that would help explain the ways in which we're achieving this.
1. We Take a Selective Weed Control Approach
When many lawn care companies go out and treat a property for weeds, they'll just spray everything. It's a lot faster and easier to do it this way as opposed to walking through the yard and meticulously identifying individual weeds and selectively spraying them as they're found.
However, unless a yard is completely overrun by weeds (and we have to spray most of the lawn), we do take that meticulous and selective approach. That means that there's not a lot of unnecessary products put down. This is ultimately the more environmentally sound strategy.
2. We Don't Over-Apply Fertilizer
Another way that we are committed to being an environmentally friendly lawn care service is by being careful not to over-apply fertilizer. Some companies take the approach that "more is better." Putting a lot of fertilizer down will give a quicker "green" appearance, but it's not sustainable long-term and isn't actually good for the lawn. In fact, overapplication is a common cause of lawn disease.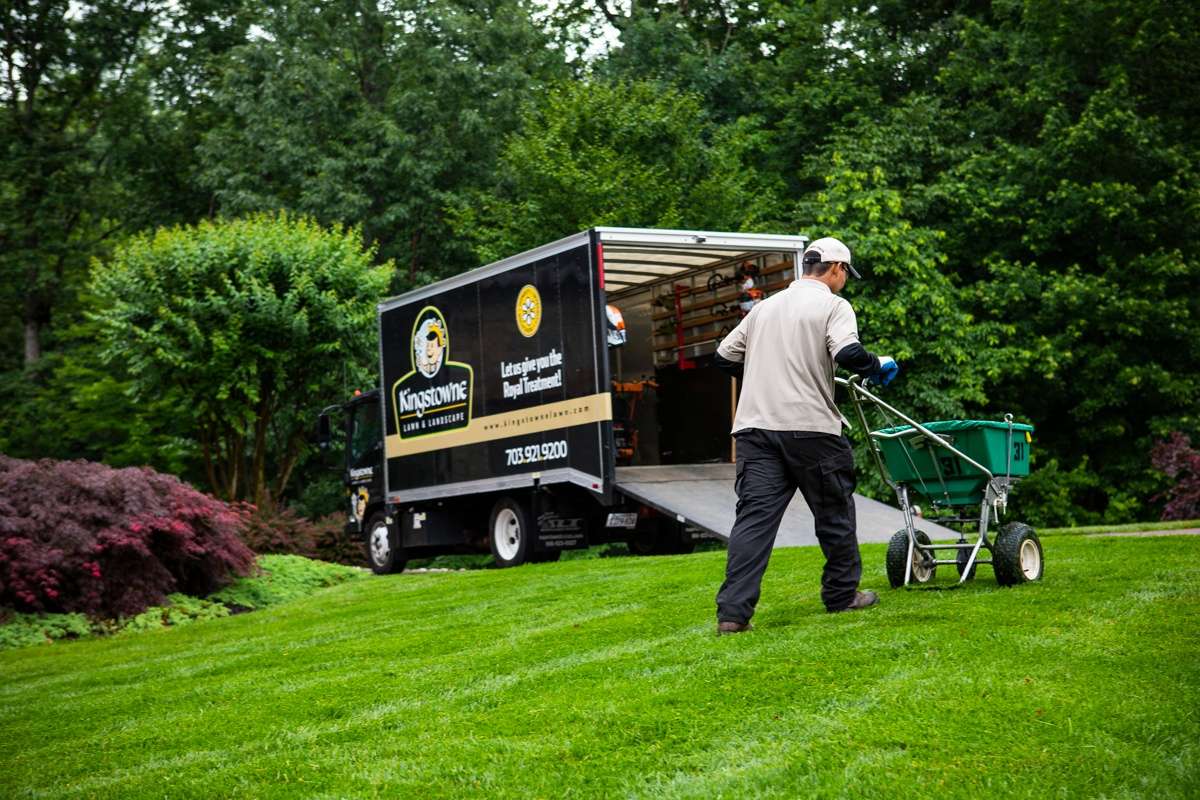 Of course, too much fertilizer isn't great for the environment because it can runoff of the lawn and end up in waterways. This doesn't occur when the right amount is applied. Actually, proper fertilization can actually contribute to less runoff. That's because a thick and healthy turf has such a great natural filtration system that it reduces stormwater runoff.
3. We are Moving Toward Electric Equipment
We've been researching electric equipment for years now and have been making smart buying decisions that would ensure that we're working toward our goal of being an environmentally friendly lawn care service without compromising our capabilities.
We've recently eliminated gas-powered blowers and all of our lawn care technicians will be using electric blowers to clean hard surfaces. They're quieter and they have zero emissions.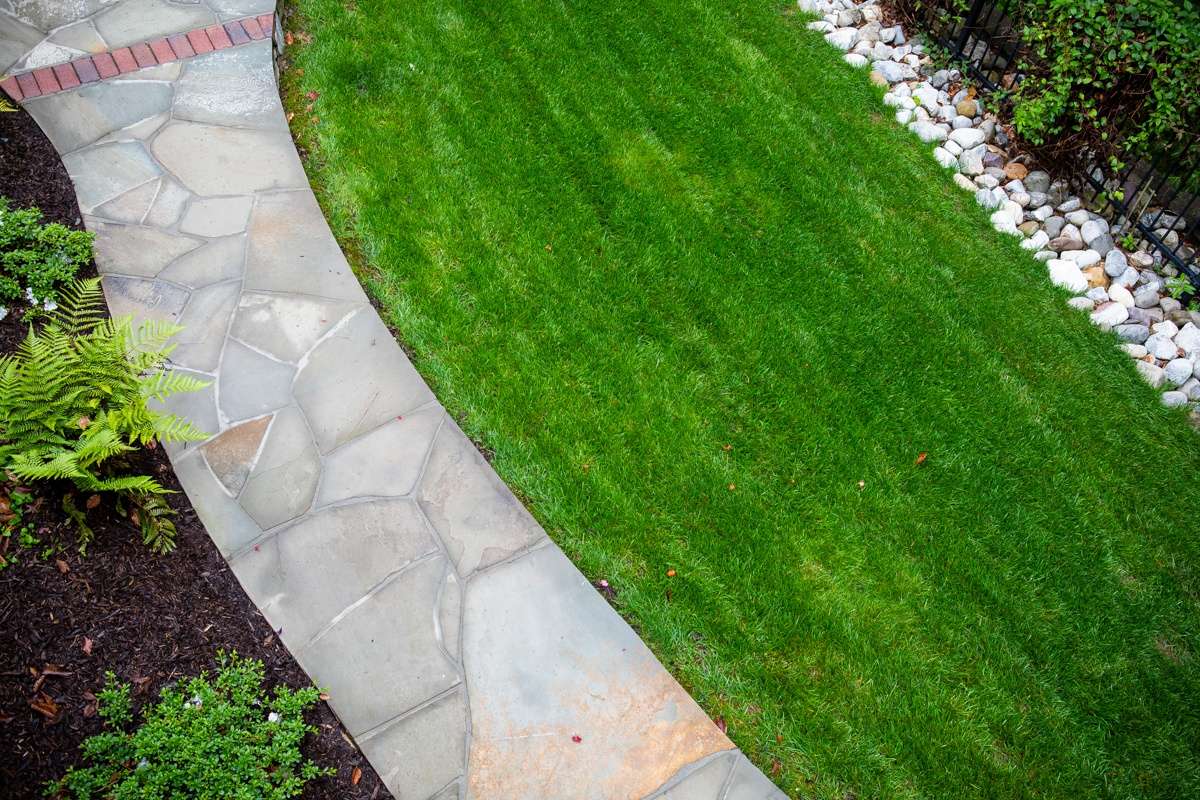 Recently, we also purchased an electric pump tank for one of our lawn care vehicles and we have plans to upgrade to more of them as needed.
4. We Use Walk-Behind Spreaders
Though some companies are using ride-on fertilizer spreaders, we have remained old-school in that we are still using walk-behind spreaders in which the technician is pushing it. We've found this to get the best results and is obviously a completely green choice as opposed to a gas-powered piece of equipment.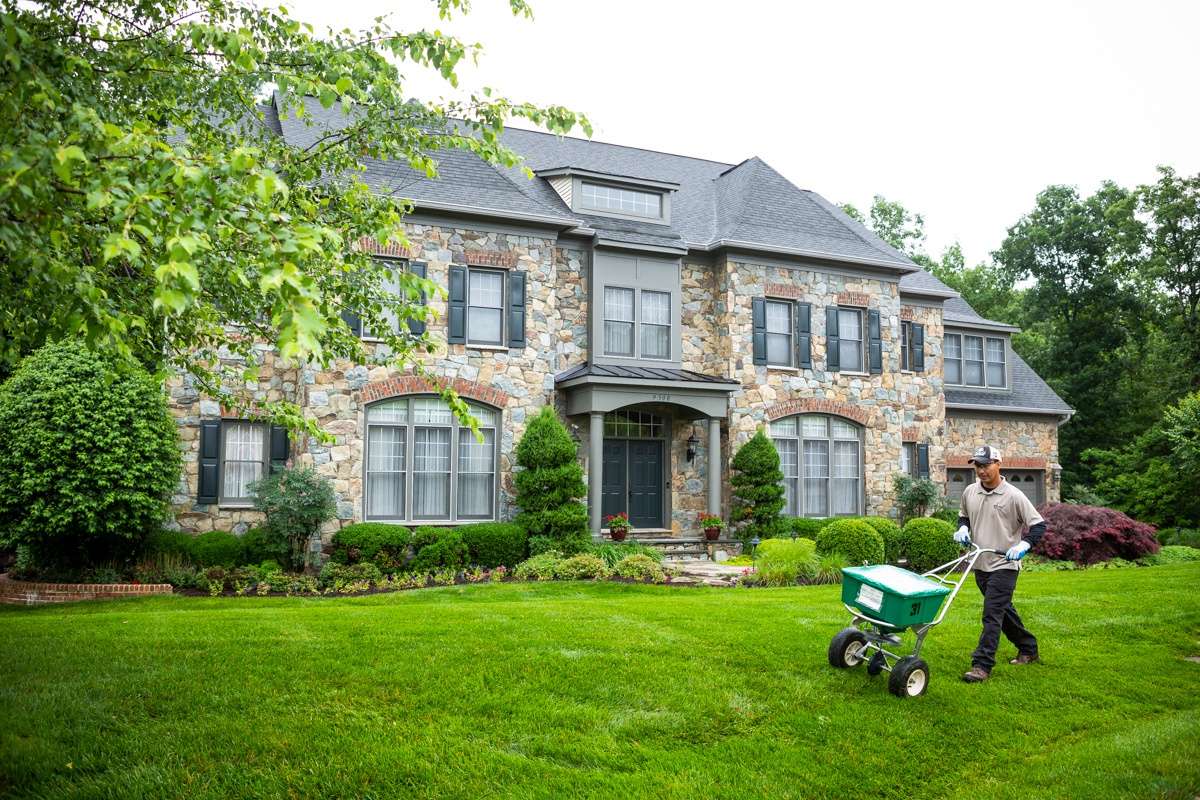 While we are a company that likes to keep up with new technology when it makes sense, we also can recognize when there are certain ways of doing things that just don't need changing. Granular lawn care treatments is one of those tasks.
5. We Are On Top of the Future
A lot of lawn care services remain stagnant but we are a company that prides itself on continually evolving. We are always researching options and making upgrades when it makes sense—particularly if it's something that can make us an environmentally friendly lawn care service.
Early on, investing in some of the electric equipment didn't make sense because it wasn't very efficient. We still want to be able to provide a great service to our clients. But as technology continues to improve, we believe we will be able to continue to wean ourselves off of gas-powered equipment and make valuable changes.
There is a Reason Why We're Called the Green Industry
Over the years, the lawn care industry has gotten a bad rap from lawn care companies that have trucks belching out smoke and leaking oil—and who don't really seem to care about being good stewards of the environment.
But that's not true of all lawn care services.
There are many of us who believe in making the world a better place and that begins locally. There are many environmental benefits to healthy lawns including the fact that they clean the air by removing carbon dioxide and filtering dust, produce oxygen, and filtering rainwater. But unless responsible lawn care methods are practiced, those benefits can be negated.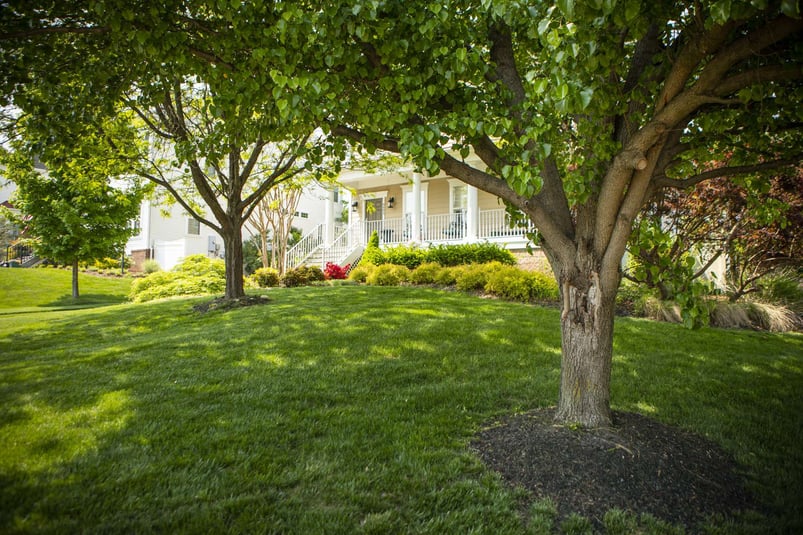 When people ask: "Is lawn care bad for the environment?", the answer is contingent upon how lawn care is practiced. At Kingstowne, we are absolutely committed to being an environmentally friendly lawn care service and practicing responsible lawn care.
Are you someone who is ready to have a healthy and thriving lawn from an environmentally responsible company? Request your quote, choose from our 3 lawn care package options, and relax as you get the royal treatment.
If you're someone considering a lawn care industry career, we invite you to learn more about Kingstowne Lawn & Landscape by visiting our Career Center and learning more about our open positions and learn more about our company culture.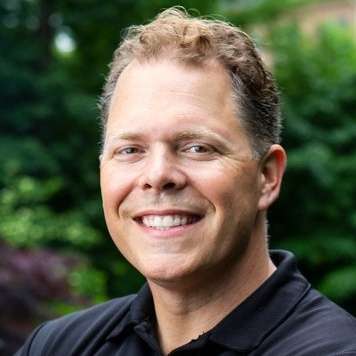 Krisjan Berzins - Owner, CEO
Since 1997, Krisjan has led the Kingstowne team with one simple philosophy, treat every customer like the "only" customer. His passionate pursuit of impeccable customer service has resulted in 24 successful years and a thriving company with over 85 employees, helping thousands of homeowners in the Alexandria, Arlington, and Springfield, VA area get what they want -- a worry-free property they can be proud of.