Are you actively looking for a job or just thinking about making a career move? If so, you may want to consider the lawn and landscape industry.
Of course, if you're coming from a different industry, then you might not have any idea what to expect with lawn and landscape industry careers. In fact, you might even be a bit concerned after hearing some comments from others. However, these may not be entirely accurate and you may be pleasantly surprised at the truth of this great career option.
We are aware of the many misconceptions that are out there about this industry and the last thing we'd want is someone to be held back from a career because of something they heard that wasn't true.
For that reason, we want to help bust some of the myths out there and show you why this could be a great career choice for you. You deserve to have all of the information before making an important move.
1. There is a Good Earning Potential
This first reason often does surprise folks who are looking for landscape and lawn care industry careers. They have always heard in the past that these types of jobs don't pay very much. But this can be a viable career with good earning potential.
Of course, that's not to say that all lawn care and landscape jobs pay well. It comes down to finding the best companies. The organizations that pay well are those that are truly invested in having the best team members so that they can offer the best service and results to their clients.
While we can't speak exactly to what other companies are doing, we can say that team members with Kingstowne definitely have good earning potential.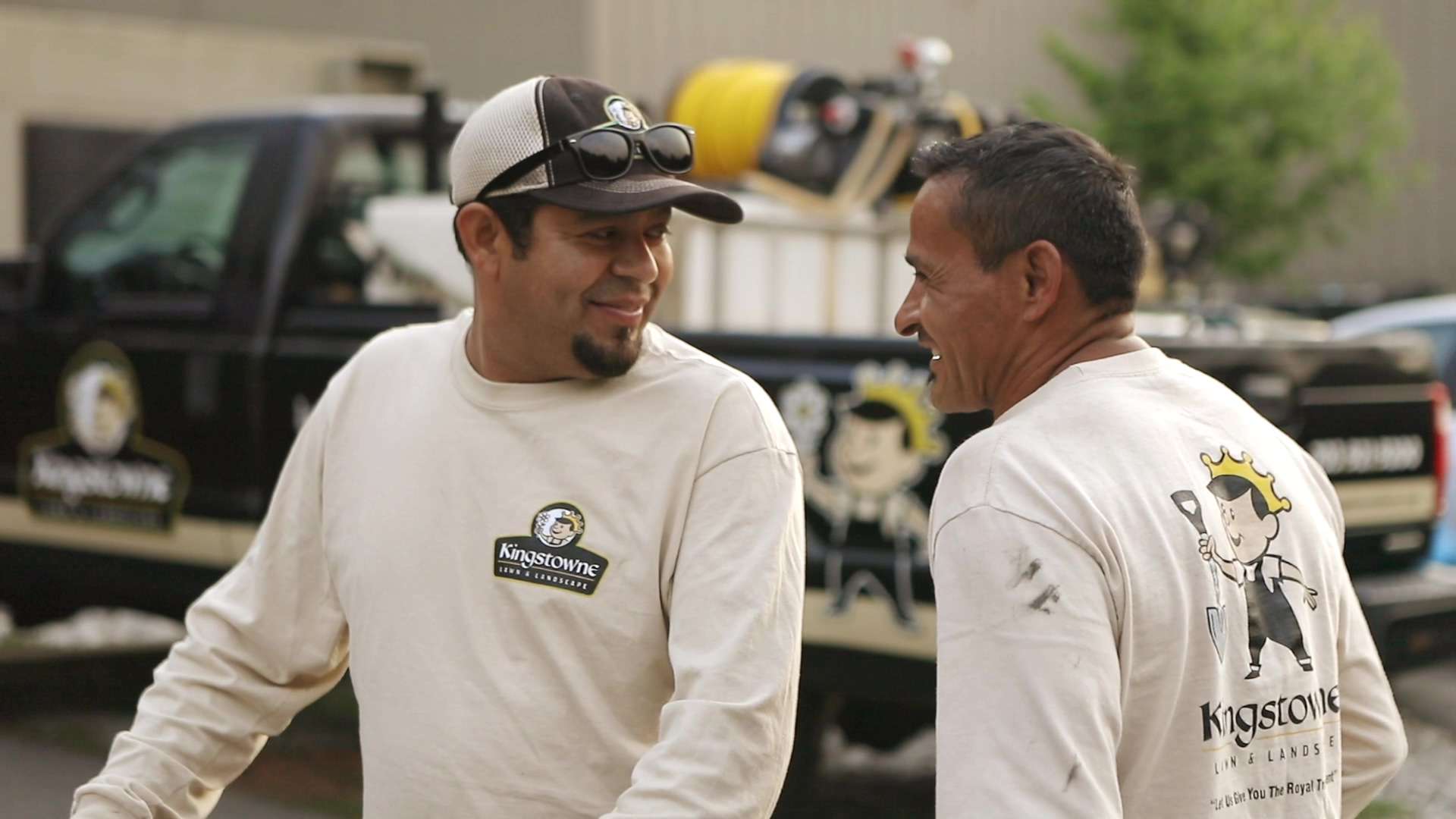 We also offer our employees benefits including health insurance, life insurance, a retirement plan (with a 3% match), and the ability to earn paid vacations.
Not only do we pay more (and offer more benefits) than many other companies, but we also offer a lot of growth opportunities to rise through the ranks here, which we'll cover in the next point.
2. This Can Be a Long-Term Career
While there is a misconception that lawn care and landscape industry careers are ultimately just "dead-end jobs," that's simply not the case. There are many great companies that provide team members with long-term career options, including opportunities to "climb the ladder."
That is definitely the case at Kingstowne, where even entry-level team members have the opportunity to rise through the ranks over the years if they demonstrate hard work and a willingness to learn. Take Marvin Orellana, for instance. He started at an entry-level position and has worked his way up to the top.
In fact, a lot of the team here at Kingstowne has a long tenure. More than half of our team members have been here for a decade or longer.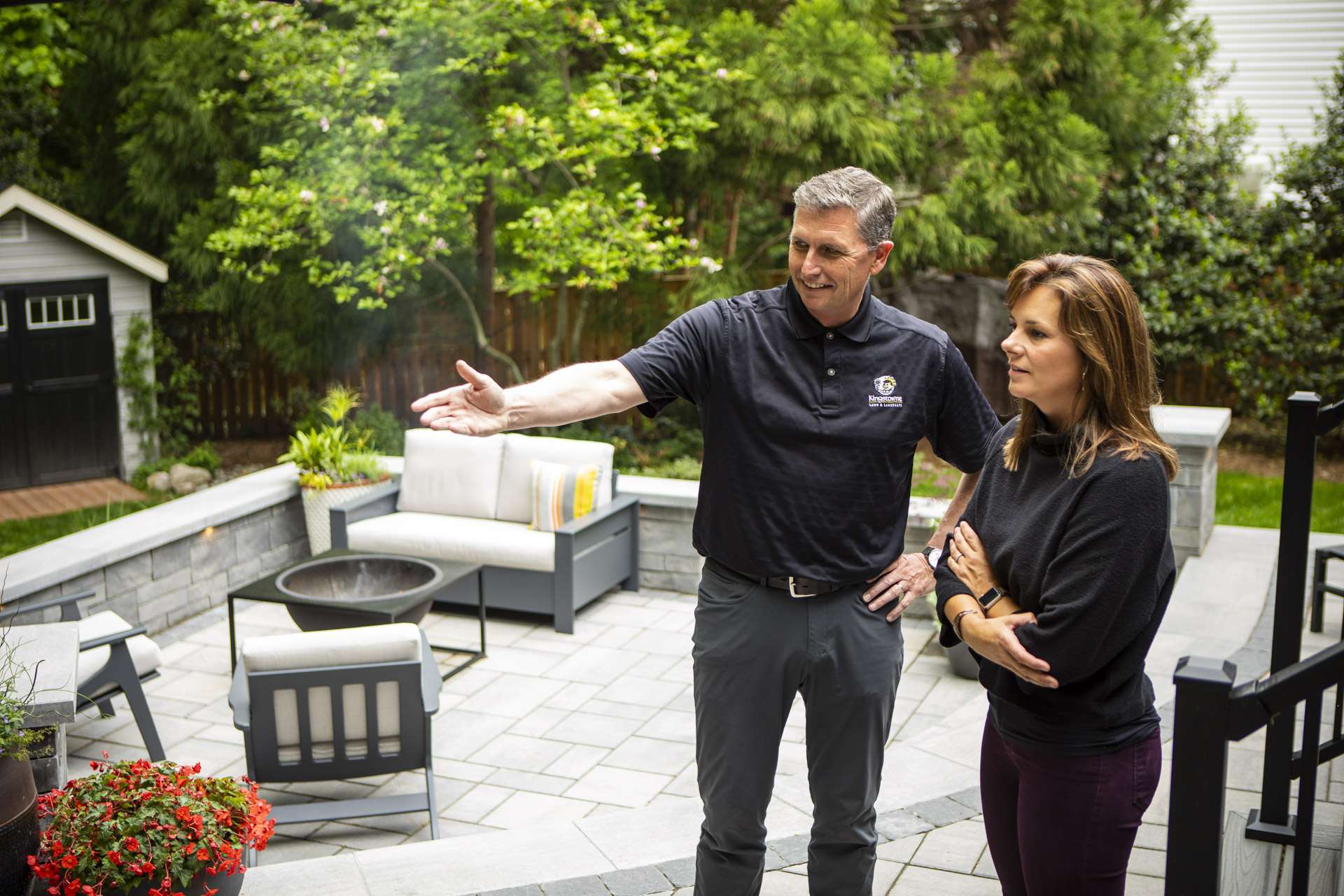 While there are always going to be entry-level positions through which team members can rise through the ranks, we do also have opportunities for people to move into higher positions, as well. You don't always have to start at the bottom level.
There are people that switch into our industry from various levels. For instance, if you are an account manager in a different industry, there might be a great opportunity for you to transition into an account manager role, here.
3. The Work Can Be Year-Round
A lot of people assume that all landscape and lawn care industry careers are seasonal, but that's not the case. While it's true that a lot of the work is seasonal, some companies do keep team members on year-round.
At Kingstowne, the majority of our team is full-time and remain on the team in the off-season. We often use the off-season for training opportunities but there are also tasks that can still be performed and everyone stays busy.
4. It's a Career You Could Really Love
If you've heard horror stories about lawn care and landscape companies having a negative culture, then you might be wondering if you're going to be miserable going to work each day. But the fact is, there are lots of great lawn and landscape companies out there with a positive work environment where their team members actually enjoy going to work. As with any industry, some are going to be better than others.
Some of the things that our team members tell us they appreciate about Kingstowne is the fact that we have things like paid uniforms, nice trucks, and are continually investing in new equipment.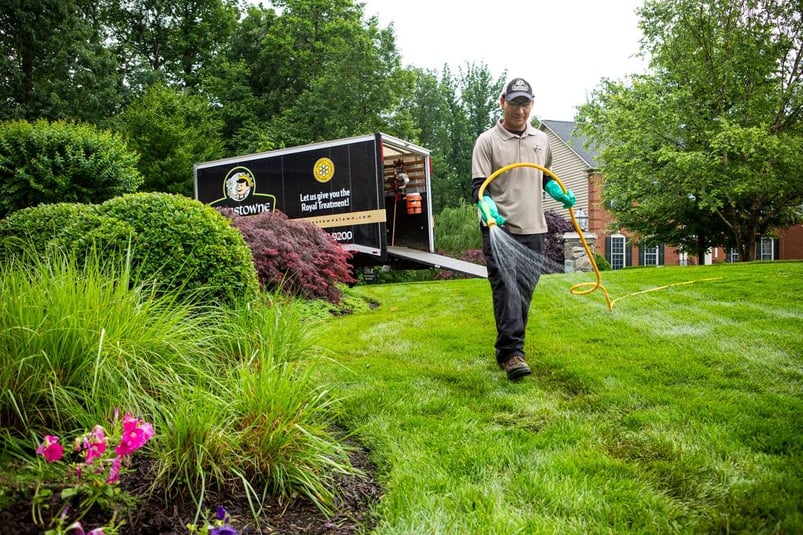 If you're picturing having to use clunky equipment covered in mud and working with other team members who have a negative attitude, that's simply not what you'll find here. Some of those who have come to work for us have described that very scene from past jobs and said they were pleasantly surprised to find that Kingstowne was different.
The other nice thing about this career choice (with the right company), is that you can have a good work/life balance. In fact, we've had some team members come to us from the food industry or another service industry where the hours were really crazy—and they've shared that their ability to have a good work/life balance here at Kingstowne was highly valued. We don't work nights and we rarely work weekends, unlike the food service or retail industries.
Family and life outside of work are important to us, too, so we get it. Our team members, like Mike Perez, say they appreciate that we understand family comes first.
5. There Are Opportunities for Everyone
Another aspect that can be really appealing about this industry is the diversity, not only ethnically, but related to gender, as well. At Kingstowne, we have team members with all different backgrounds and we also employ many women and people of different ages.
In fact, two-thirds of our management positions are held by women including our Operations Manager, our COO, our CFO, and our Director of Client Satisfaction. While we recognize that not all landscape companies are quite this diversified, we do see the industry as a whole headed in that direction and we're committed to helping lead the way.
Making Your Career Move
Now that you understand a bit more about the industry and the wonderful opportunities that it can provide, you might be more seriously considering lawn care and landscape industry careers. It truly can be a rewarding career path.
If you're someone who loves the outdoors or is maybe just looking for a better life (with less crazy hours and at a place where you feel appreciated), then this just may be something you should seriously consider.

With all that being said, keep in mind that not all lawn and landscaping companies are created equally. As we mentioned, some offer better opportunities than others. After all, the misconceptions that we're looking to dispel exist for a reason.
Some lawn and landscape companies really don't offer great pay or a positive work environment. But they don't represent the industry as a whole. There are many industry leaders that drastically differ from this misconception. If you do your research and pursue companies that treat their people well, you can be on your way to a successful career in which you'll be truly happy.
If you'd like to consider lawn care or landscape industry careers, we invite you to learn more about Kingstowne Lawn & Landscape by visiting our Career Center and learning more about our open positions and learn more about our company culture.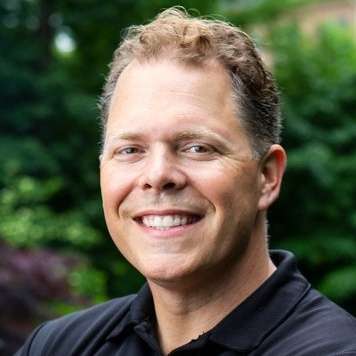 Krisjan Berzins - Owner, CEO
Since 1997, Krisjan has led the Kingstowne team with one simple philosophy, treat every customer like the "only" customer. His passionate pursuit of impeccable customer service has resulted in 24 successful years and a thriving company with over 85 employees, helping thousands of homeowners in the Alexandria, Arlington, and Springfield, VA area get what they want -- a worry-free property they can be proud of.