Whether you've already been in the industry before but you're tired of dead-end landscaping jobs—or you've stumbled upon this industry from another field—you may be in the market for work. You may have even searched for landscaping jobs near me but you're worried about ending up in a job that you don't love.
Whether you've been in the lawn and landscape industry before or not, you may have heard some horror stories about companies that didn't offer any room to grow. Perhaps you've even experienced that first-hand.
You know that you want something more than that. You want an opportunity for a rewarding future in a career that you'll find fulfilling—not one where you drag your feet when it's time to go to work each day.
If that sounds like you, then Kingstowne Lawn & Landscape just may be the right place for you, assuming you have a strong work ethic and are willing to work hard. At Kingstowne, we're growing rapidly and we're looking for landscaping installation and hardscape crew members to take the journey with us.
A Place where Landscape Jobs and Hardscape Jobs Mean More
At a lot of landscaping and hardscaping jobs, you put in your hours, get the work finished, and you get home. There's a clock-in/clock-out mentality where it seems the management and even the fellow crew members don't have any sort of camaraderie or desire to build deeper relationships. In this atmosphere, there's lots of turnover as crew members don't really feel invested in the company. On top of that, they don't feel like they have room for advancement, so they move on, looking for something better.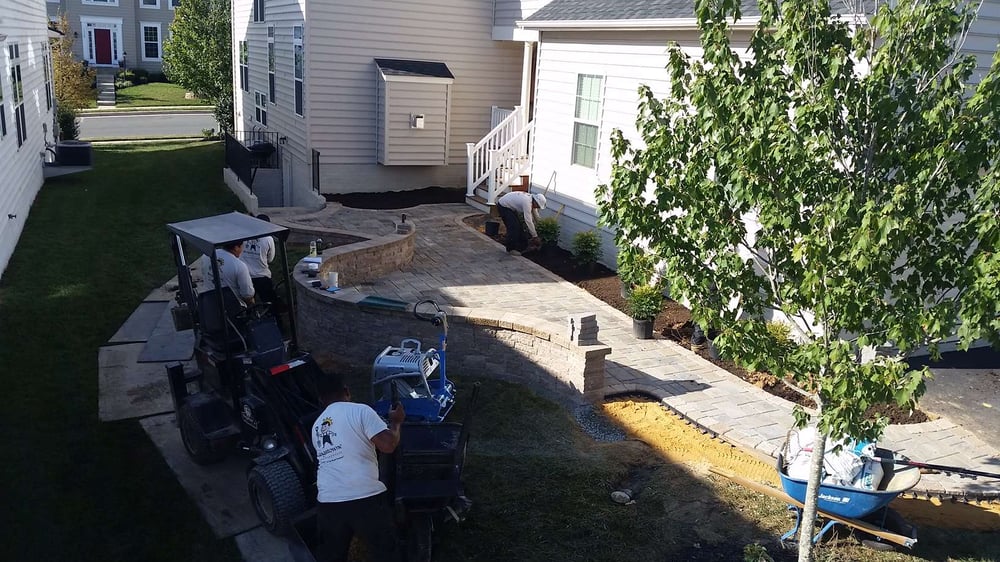 But that's how Kingstowne is different. We want our crew members to have opportunities to grow and those that demonstrate a strong work ethic and a positive attitude, advance quickly.
Of course, you don't have to just take our word for it because plenty of our crew members are willing to share their experiences.
Christian R., says that having worked for another landscape company before coming to Kingstowne, the most obvious difference is the professionalism of the company.
"They communicate with you and make sure you're happy in your position," Christian says. "The big difference is that they help you to become better and give you opportunities to move up from within."
Jose Lemus says that there are several big differences between Kingstowne and other landscape companies.
"The pay is better, they give you lots of hours, and there is always something to do," Jose says. "What I like most about working here is that no one is watching your every move. Everyone is responsible for the work that they do."
Another one of our crew leaders, Daniel, agreed with those sentiments.
"What I like most about Kingstowne is that nobody is on top of you all of the time about your work," Daniel says. "Everyone knows what they have to do, and they do it. In other places, there were supervisors that did not let you work in peace. Another thing that I like about Kingstowne is the companionship that we have in the company."
Two Tracks for Landscaping Jobs That Can Become Careers at Kingstowne
The way that we see it, there are two possible tracks for careers here at Kingstowne. One is a landscape crew member who already has experience but isn't happy where they're working. We get that a lot—as is the testament of team members like Christian, Daniel, and Jose. If you already have experience in the industry but you are looking for something better, we want to talk. There may be opportunities for you here and with experience, you may be on track to fast growth within the company.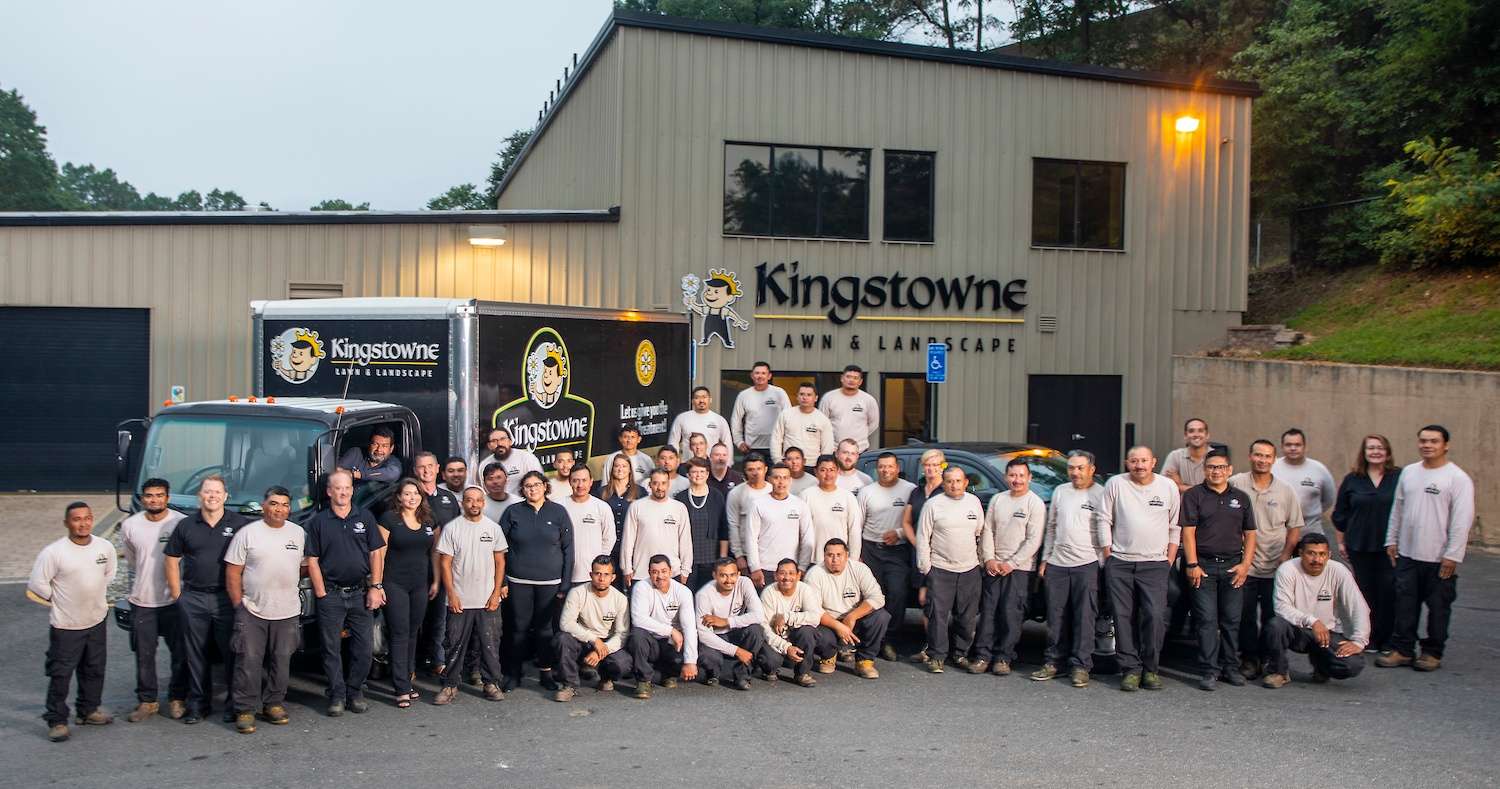 Of course, we are not at all opposed to someone without landscaping experience. In fact, we feel that a positive attitude and a strong work ethic are often more important than landscape skills. We can teach the skills but we can't fix a bad attitude.
If you're someone who is looking for a career in the landscape industry but have never worked in it before, there may be opportunities for you here. For our team member Salvador, who has never worked for another landscaping company, he says that he has found Kingstowne to be a great place to work.
"What I like most about working for Kingstowne is that we have good machinery, good working tools and that our co-workers all get along really well with each other," Salvador says. "We are a family. The boss isn't breathing down our necks. He lets us work with peace. I know what I'm doing now and I like that he has confidence in me to do it."
Salvador offers these words of wisdom to anyone considering a similar career: "Work hard and demonstrate to the boss that you can do this and that will help you move up within the company. Demonstrate that you take pride in what you do."
Will You Grow With Us?
If you're ready for an opportunity for a landscape and hardscape job that's more than just a job, but a career that you actually love, then we hope that you'll consider Kingstowne. We are serious about finding good people that want to make a long-term career out of working with us. We're growing and with growth comes opportunity—we hope that you'll take advantage of that.
Want to learn more about landscape and hardscape jobs at Kingstowne? We value our growing family and would love to answer any questions that you have.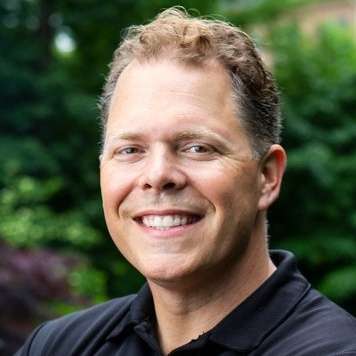 Krisjan Berzins - Owner, CEO
Since 1997, Krisjan has led the Kingstowne team with one simple philosophy, treat every customer like the "only" customer. His passionate pursuit of impeccable customer service has resulted in 24 successful years and a thriving company with over 85 employees, helping thousands of homeowners in the Alexandria, Arlington, and Springfield, VA area get what they want -- a worry-free property they can be proud of.