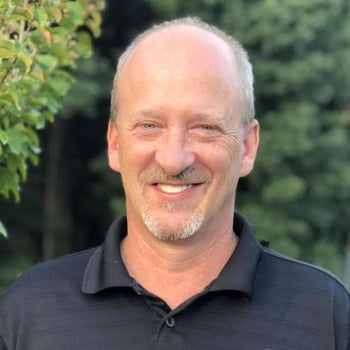 Sometimes finding the best possible career opportunities means looking outside of your current industry. In fact, many who have been successful in various sales and management roles outside of the Green Industry have ultimately found that a lawn care and landscaping account manager position is an ideal fit for them—particularly if they're someone who also enjoys being outside.
That was the case for Mike Perez, who after nearly 20 years working in the IT industry and being stuck inside all day, made a huge life change.
Leaving the Office Behind
Mike says that one day he just decided he'd had enough. It was a time in IT where many acquisitions and mergers were taking place and Mike recognized that it was "time to get out." He was already an avid outdoorsman and bow hunter and he had a great love for spending time in the fresh air.
So, he decided to start his own landscaping company. He says that after "putting on a suit and tie every day for nearly two decades," this outdoor time was a welcomed change.
While he was enjoying running his own small business, when he came across Kingstowne Lawn & Landscape in the field, he recognized that transition from owning (and running) his own business into working for another company was an option that was extremely attractive.
"I was really impressed by what I saw," recalls Mike. "I recognized that there was a lot of opportunity with Kingstowne."
In his desire to pursue a role in which he could be less stressed but still quite successful in an industry he'd learned he loved, Mike took on a role as a Maintenance Account Manager and says that it has been a great fit.
Skills Needed to Succeed in Green Industry Account Manager Jobs
Mike says that the most important aspect of being an account manager is "people skills," as you're dealing directly with customers. Along with that, Mike says that "problem-solving" also comes with the territory.
Even though Kingstowne customers are generally happy customers, it's the account manager who is responsible for keeping them that way. This means that when they have a concern or a challenge, the account manager must be ready to take the lead.
"Fortunately, Kingstowne is really great about giving us the tools that we need to keep our customers happy," Mike adds. "But I would say that a person who would succeed best in this role is one who enjoys problem-solving and who is willing to do whatever it takes to keep customers satisfied. You can't be the type of person who would be annoyed easily if a customer raises an issue."
Mike says that his career in IT sales prepared him well for this role and he believes that anyone who has been successful in sales in other industries would transition easily into this type of career.
"It's all about building relationships with people," he adds. "You don't have to be an expert in the landscape industry but you do have to be good at working with people. That means having good communication skills and being able to empathize with customers if they have a concern."
Mike says that much of his time is also spent in the field with the crews, checking in on job sites and making sure everything is on track. Having good communication and interaction skills with the crews has also been important.
Support from the Top
Mike says that one of the reasons that he is able to be successful in his current role is that he gets all of the support that he needs.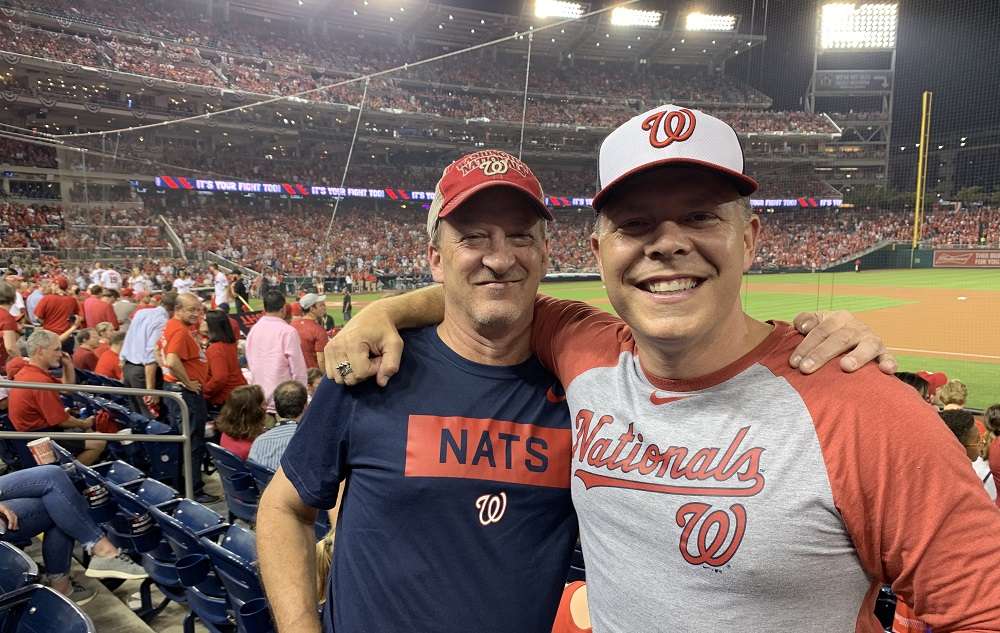 "The company's leadership is willing to provide us with whatever we need to be successful," he shares. "If it's something that will make our job easier, they'll do it for us. For example, I have everything that I need to work remotely so if I have time in between clients and I need to stop somewhere to catch up on calls or emails, create or send proposals, or see what's going on at the office, I'm all set up to handle those tasks."
As an IT guy, Mike is also appreciative how heavily Kingstowne has invested in software that has supported him (and other account managers) in their daily tasks.
"Between the software support, my computers, and my company truck, I feel like I have everything I need to be able to do my job to the best of my ability," Mike adds.
Mike says that he's also supported when it comes to work/life balance. With three daughters, two of whom are heavily involved in college sports, there are times when Mike needs to change his schedule around, and that's doable.
"There's a lot of autonomy in this role," says Mike. "I schedule my own day and am trusted to get the job done."
Account Manager Jobs in Alexandria, Arlington, and Springfield, VA
Mike says that there's no question that opportunities at Kingstowne are available. As the company grows, so do the available positions.
"If you're someone who has the ability to communicate well and work with people, then there are definitely opportunities here," Mike adds. "I think most people generally have a good sense of whether they have the right personality for a role like this or not. For those that are a good fit, it can be a great career."
Whether you are someone like Mike who comes with sales and "people skills" from outside of the industry, or you're already in the Green Industry but not in a role where you feel supported or satisfied, then we would love for you to learn more about Kingstowne Lawn & Landscape. We are always looking for great people to join our team.
Kingstowne Lawn & Landscape