When you find the right company—a workplace where you not only like to be but also where you feel you can grow—then it makes sense to stay. Of course, longevity in landscaping jobs in Alexandria, Arlington, or Springfield, VA is often rare. People tend to move around a lot, always seeking out that better opportunity.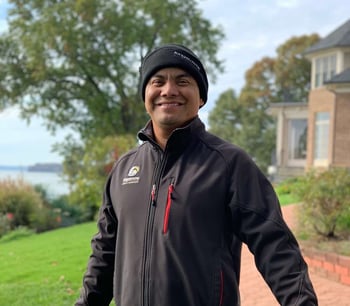 That's exactly what Marvin Orellana was doing when he found Kingstowne Lawn & Landscape. He was out there, seeking a better opportunity. But he also knew when he found one and he stuck around as a result. His willingness to embrace opportunities has allowed him to make a great landscaping career for himself.
In fact, he joined Kingstowne nearly two decades ago, starting at an entry-level position but finding that he had an opportunity to work his way up. Today he is a landscape foreman and a great example of growth opportunity.
Not All
Landscaping Jobs
are Created Equal
Having worked in the industry prior to coming to Kingstowne, Marvin had learned that not all landscaping jobs were the same. Some companies just have a more positive work environment than others.
When Marvin came to us, he was a laborer working at another landscape company. He says he was immediately attracted to the work environment that Kingstowne had to offer.
"Everyone was friendlier and got along very well," Marvin recalls when asked how Kingstowne is different from other landscaping jobs. "The working environment makes a difference. There is a great atmosphere here overall."
Marvin says that a big difference has been the way in which employees are respected at Kingstowne. Everyone's voice matters.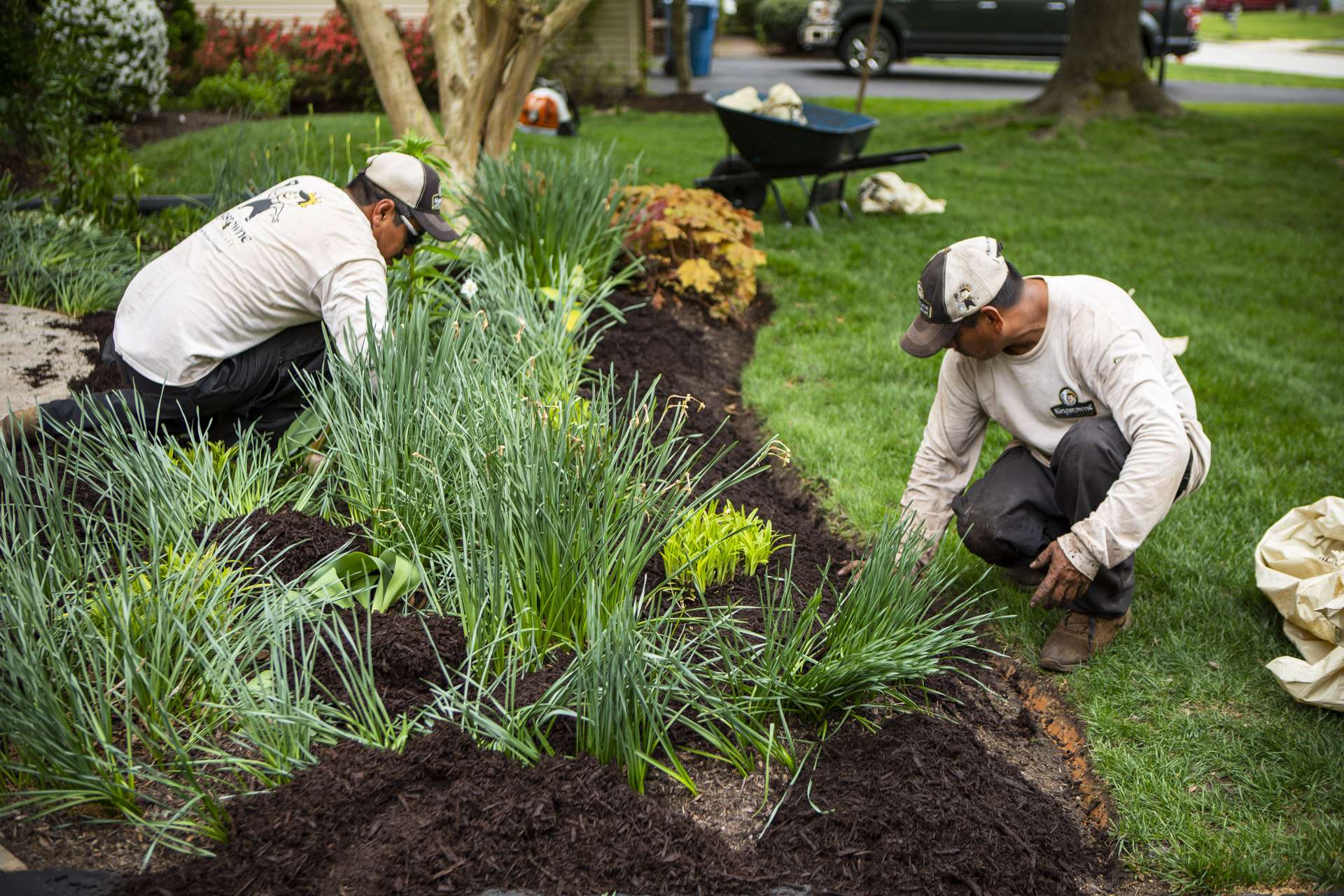 "I like the way that employees are treated here," Marvin shares. "We are able to give our input and it is welcomed as opposed to other companies that don't take into consideration their employees' ideas. The company also offers a lot of opportunities for growth and I feel that it works as one as opposed to being divided."
Climbing the Career Ladder
As mentioned, Marvin came into Kingstowne at the ground level but worked his way up to being one of our senior team members. This is because he has been able to demonstrate certain qualities such as hard work, dedication, and willingness to take on whatever tasks need to be performed that day. He's the type of person who is always willing to go the extra mile. And he always goes out of his way to make sure that his crew is performing their best.
Despite these notable characteristics, Marvin also happens to be incredibly humble and kind. He's just a very genuine guy.
It's no secret that Marvin quickly became a customer favorite as a result of his many great qualities. We get so many requests for Marvin, that we can't always honor all of them. But it goes to show that when you're doing good work, it gets noticed; By clients and by management. Because of that, Marvin has worked his way up through the ranks.
"Today I am a foreman for one of our crews," explains Marvin. "Our crew creates new landscaping for clients and also maintains those spaces."
How to Get to the Top
Though a lot of landscape crew members desire landscape foreman jobs, they don't just happen overnight. Rising through the ranks of any company means showing that you're willing to put in the work to get there—as Marvin has.
There's no question that here at Kingstowne, we want to support our people and give them what they need to rise up and make their way to the top. We always promote growth from within and believe it makes us a stronger company.

Marvin shares a few words of wisdom for people looking for landscape jobs that also want to work their way to the top.
"I advise that they always think positive, be optimistic, and be open to learning new things," he says. "Every job is different and offers you a chance to gain experience. The most important thing to remember is that you have to have patience and be dedicated to what you do...and you have to work hard! You have to always work hard in order to achieve your goals."
If you're someone who is willing to put in the hard work and show dedication to your role, just like Marvin, then we invite you to learn more about Kingstowne Lawn & Landscape. We are always looking for great people to join our team.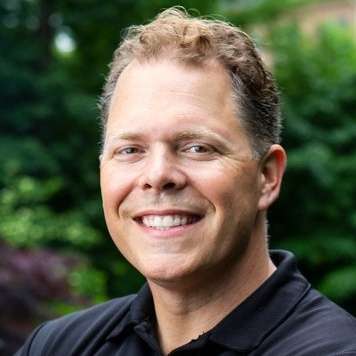 Krisjan Berzins - Owner, CEO
Since 1997, Krisjan has led the Kingstowne team with one simple philosophy, treat every customer like the "only" customer. His passionate pursuit of impeccable customer service has resulted in 24 successful years and a thriving company with over 85 employees, helping thousands of homeowners in the Alexandria, Arlington, and Springfield, VA area get what they want -- a worry-free property they can be proud of.