Fire features can be such an enjoyable addition to a design/build project. There is certainly something mesmerizing about sitting in front of a flame. It tends to draw people in. If you decide to add a fire feature, it's likely to become a gathering spot for this very reason.

While you might be feeling confident that you want to add fire in some sort of capacity, you might be wondering what the different types of fire pits are. More specifically, you might be wondering whether a permanent vs. portable fire pit makes the most sense for your Alexandria, Arlington, or Springfield, VA home.

We get questions along these lines all of the time and have some advice that can help guide you toward the best choice. Ultimately, it will be a personal preference, but at least taking these considerations into account will help you decide.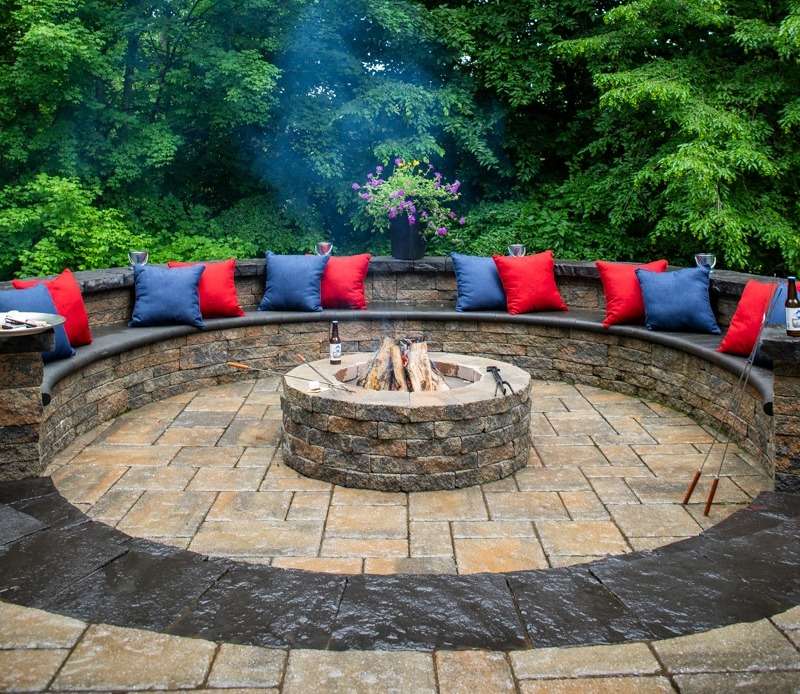 Types of Fire Pits
First, before we get into some considerations to weigh, let's talk about the types of fire pits you could choose.

Fire pits can definitely be broken down into two main categories: permanent (built-in) or portable.

When it comes to a permanent fire pit, you can create a customized design to suit your style and property. It's either going to be round or square and will require some room for seating around it.
As far as portable fire pits go, you have some options.

You've likely seen a whole range of these in the store or online. You could choose a bowl fire pit, a square metal fire pit, a fire pit table, or other options. These are not permanent structures and can be moved around—though ideally, you might want to let your landscape designer know where you plan to use a portable fire pit so that they can design the space appropriately with room for seats.
How to Decide Between a Permanent vs Portable Fire Pit
As you spend time thinking about whether you want something permanent or something portable, you might be asking is a fire pit worth it?

If you're thinking about investing in a permanent fire pit, you want to feel confident that it's something you're going to use a lot and get your money's worth. For a lot of people, a permanent fire pit is absolutely worth it as they spend many nights sitting in front of it.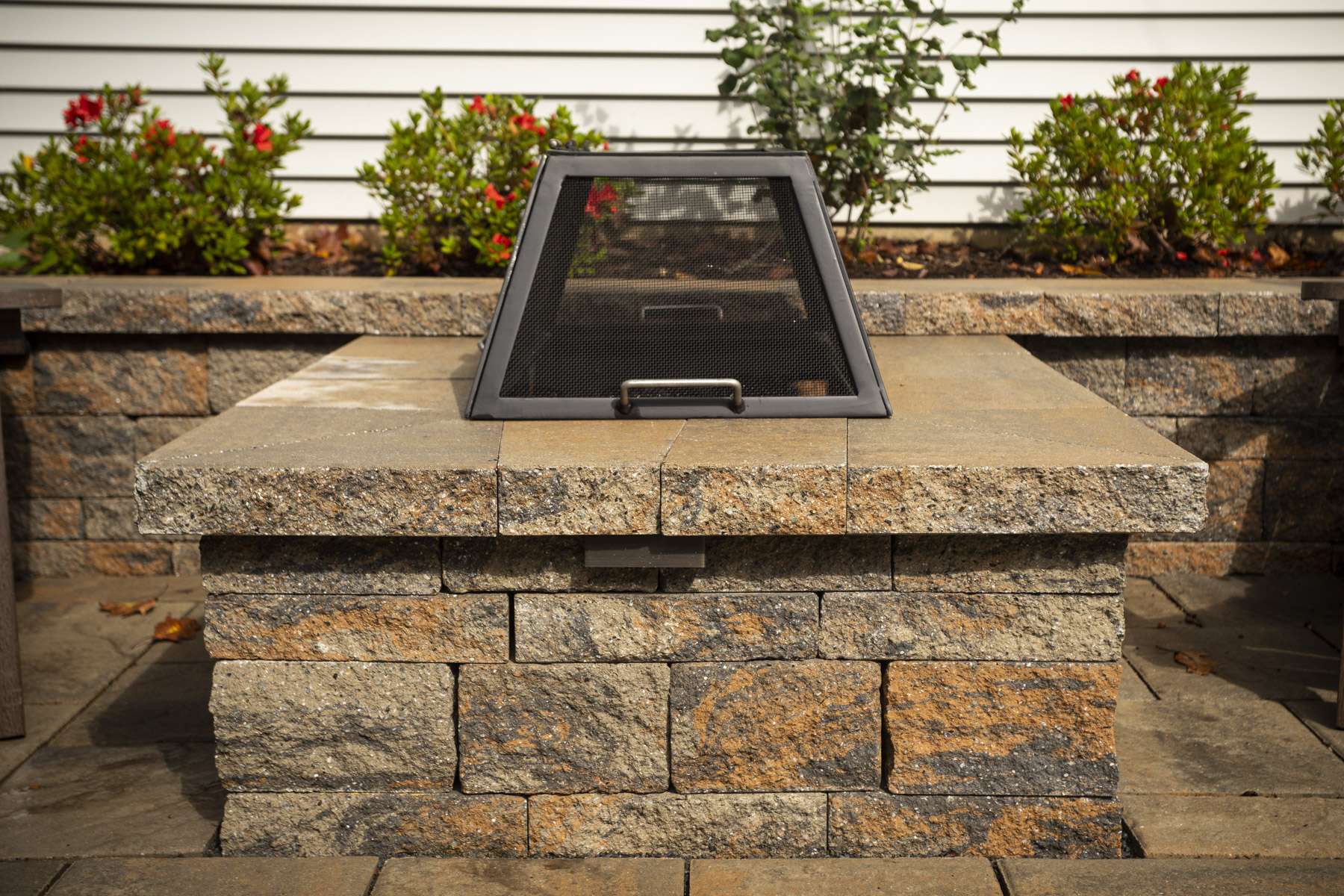 But if you're really on the fence about whether you'll use it enough, then a portable option might be best for you.

Here are a couple more important factors to consider.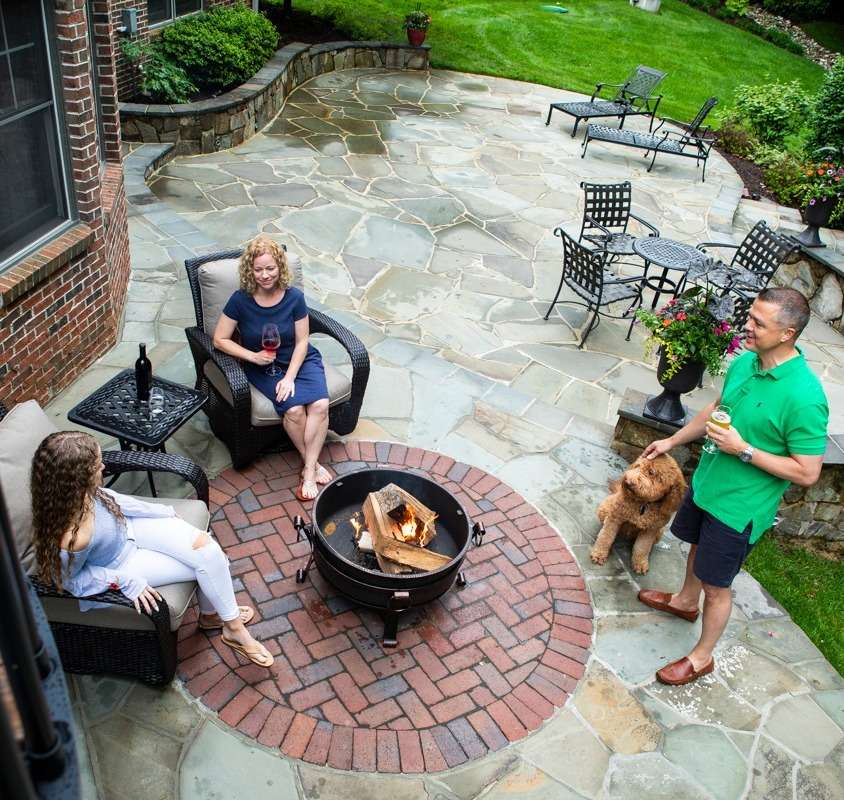 The Size of Your Patio
A major consideration in deciding between a permanent vs. portable fire pit is how much space you have. A built-in fire pit is going to take up quite a bit of room as you have to consider not just the fire pit structure but built-in seating you might be adding around it.

Once you add a permanent fire pit, that space can only be used for sitting around a fire.

If you have very limited space, that might not be ideal for you. Being able to move a portable fire pit when you want to use the space for something else might be a major benefit of choosing this option.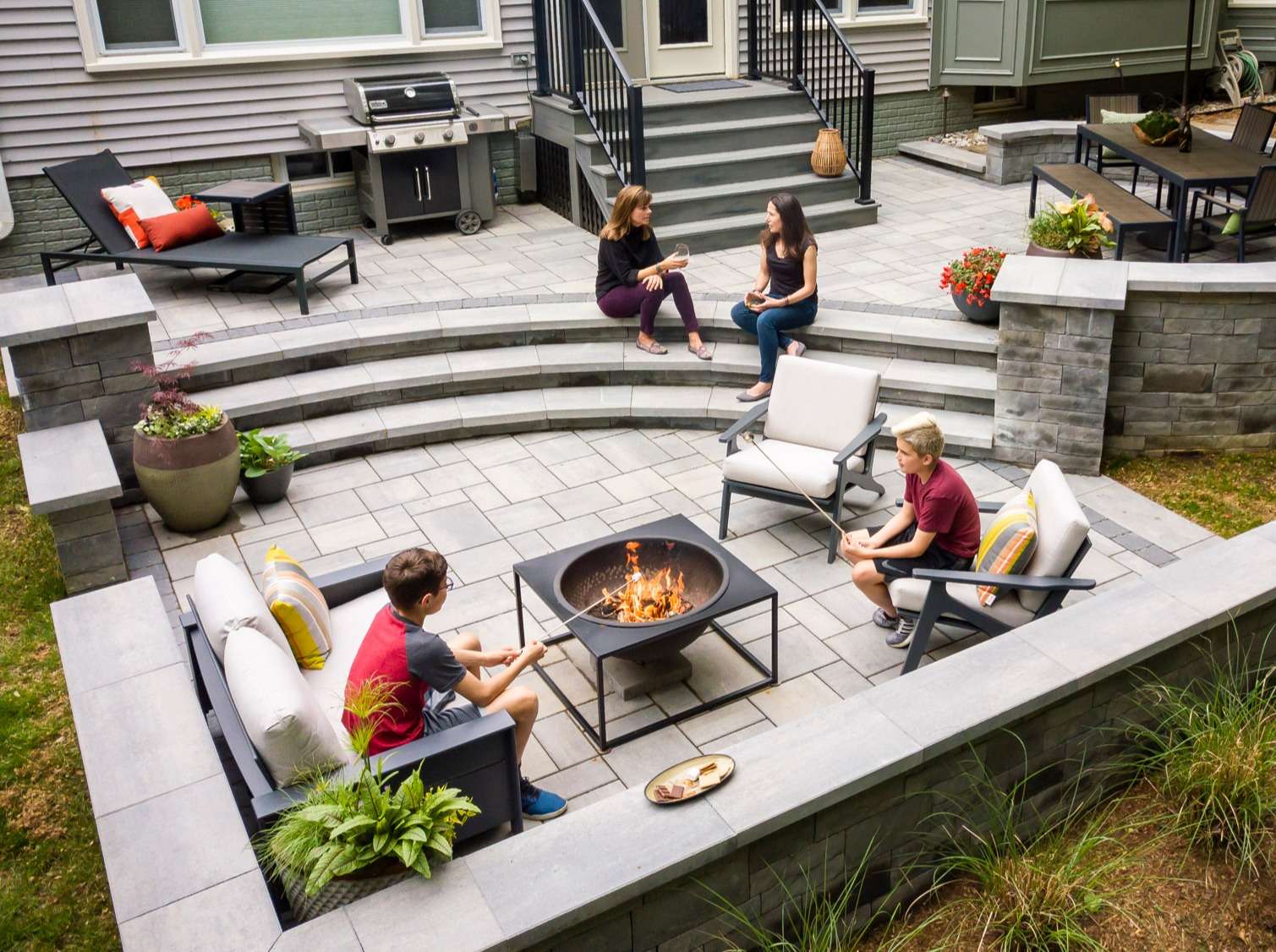 How You Plan to Use the Fire Pit
You should also consider your plans for using the fire pit. Are you someone who occasionally pictures roasting some s'mores, or do you plan to sit in front of the fire many nights, just to relax or to socialize with guests.

If you only envision yourself using it for some "once-in-a-while" s'more roasting, a portable option is probably going to make more sense for you. A permanent fire pit is a significant investment of money and space for occasional use.

Of course, one way that we do find homeowners get more use out of a permanent fire pit is when it can serve double duty. For instance, turning a permanent structure into a fire pit table with a cover where you can use it to set down drinks or a plate can allow you to get a lot more use out of it, even if you don't have a fire going. In this sense, it does double duty as an outdoor coffee table.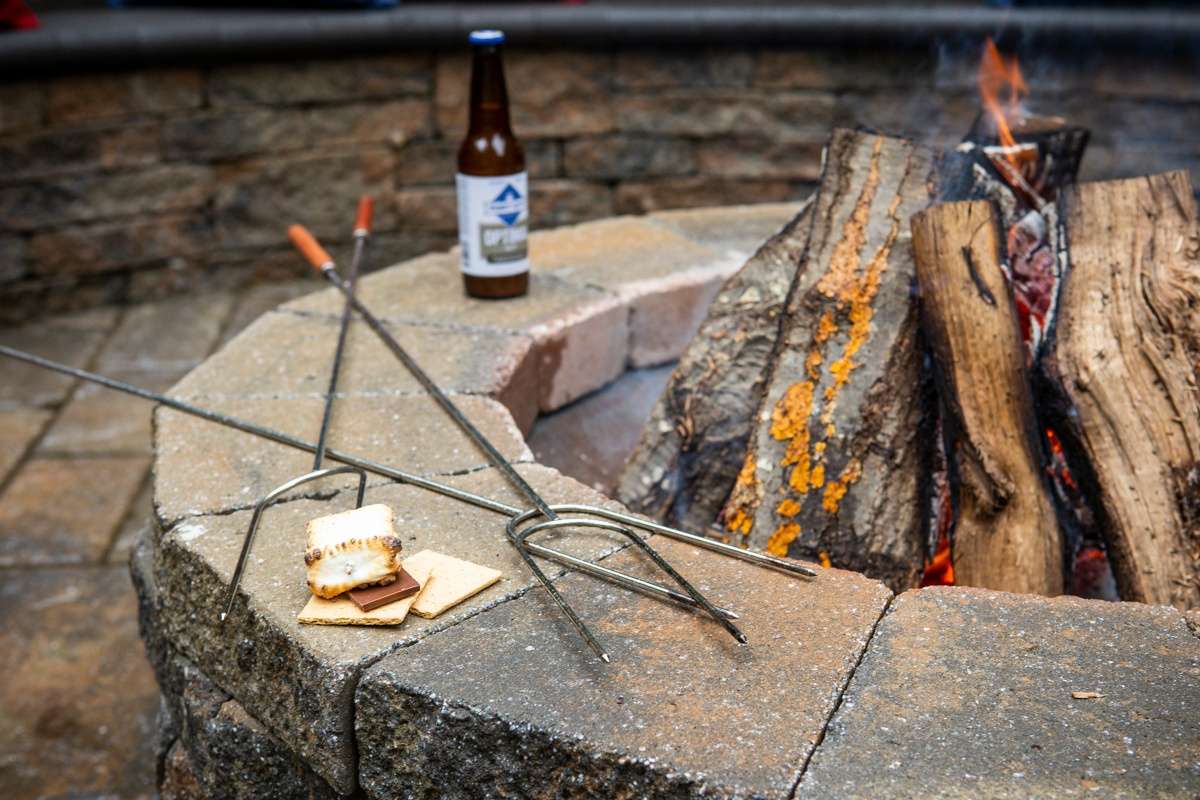 Making a Wise Fire Pit Choice for your Alexandria, Arlington, or Springfield, VA Outdoor Living Area
At the end of the day, we just want to help you feel confident that you're making the right choice. A lot of it starts with taking a realistic assessment of what you hope to get out of a fire pit addition. We know that it can be difficult to "predict the future" in terms of how much you'll use a fire pit, but we find that a lot of people do have a gut feeling on it.

When they weigh the considerations of the size of their patio and the ways in which they plan to use the fire pit, it helps guide them to one choice over another.

At Kingstowne Lawn & Landscape, we can help you in thinking through all of the fire pit considerations you need to take into account before making the leap. These include not only choosing between a permanent vs. portable fire pit but also wood-burning vs. gas and other important factors.

While there's a lot to think about, we don't want to see you stress over these decisions. It should be fun and exciting to go through the process—and we're here to help make it that way! With guidance toward the best choices for you and your property, you can be on your way to an outdoor living area that you'll enjoy to the fullest.

If you're looking for a landscape designer to help with your fire pit decisions at your Alexandria, Arlington, or Springfield, VA home, request a landscape consultation, get your customized plan, and relax as you get the royal treatment.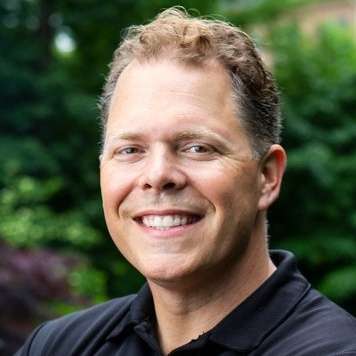 Krisjan Berzins - Owner, CEO
Since 1997, Krisjan has led the Kingstowne team with one simple philosophy, treat every customer like the "only" customer. His passionate pursuit of impeccable customer service has resulted in 24 successful years and a thriving company with over 85 employees, helping thousands of homeowners in the Alexandria, Arlington, and Springfield, VA area get what they want -- a worry-free property they can be proud of.