Are you thinking about a fire pit installation for your Alexandria, Arlington, or Springfield, VA home? There's no question that adding a fire pit can enhance your outdoor living area in many ways. This includes spending more time outside, enjoying the light and heat, and embracing a sense of ambiance.

Of course, you'll have to make some important decisions to help you get the most out of this feature. One comparison that you might be considering is a wood vs gas fire pit. There are certainly reasons why each might appeal to you. Let's walk through the primary considerations.
Wood Vs. Gas Fire Pit
To help you decide which option will work best for your specific landscape design, let's look at both the pros and the cons of choosing a gas vs. wood fire pit. Keep in mind that what might be a "pro" to some could be a "con" to others, and vice versa. We'll present all of the information so that you can come to the conclusion that's right for you.
Wood Fire Pit Design
For a lot of homeowners, a wood fire pit is all about a campfire-style fire feature that has the smell and the sound of real-burning wood. For some people, there's nothing quite like that distinct aroma and the "crackle and pop" of a roaring fire. This can really help to add to the total ambiance of the experience.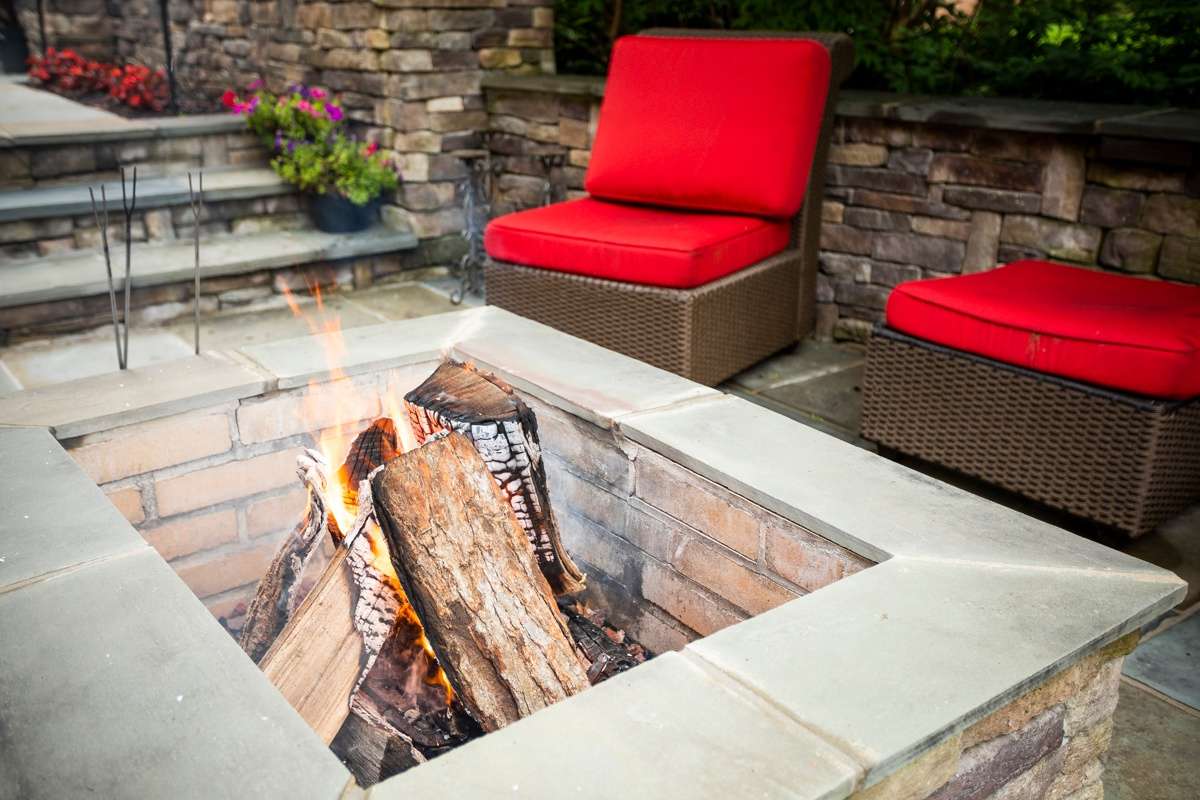 Of course, to create this experience, you'll need to have the wood on hand. This means gathering it or buying it ahead of using your fire pit. If you want to store wood, you'll also have to think about a place where you can keep it (and keep it dry).

Again, for some, this is part of the experience. If you live on a wooded property, perhaps you envision gathering the wood yourself. And making the fire might be part of the fun. You'll also need to tend to the fire to keep it again—which might be another element that makes it fun for you.

There is also smoke to think about. With a wood-burning fire, there is going to be smoke. It's what helps create that distinct aroma, but if you have a windy property, it could be a frustration. You might like the smell, but you don't want it to blow in your face. It's another important consideration.
Gas Fire Pit Design
A gas fire pit, on the other hand, is all about convenience. At the push of the button, your fire comes on. There is no time or effort involved in gathering wood or building a fire and you don't have to "tend to it" to keep it going.

It will also turn off as quickly as it came on, meaning you don't need to watch it safely burning out. You can simply shut it off.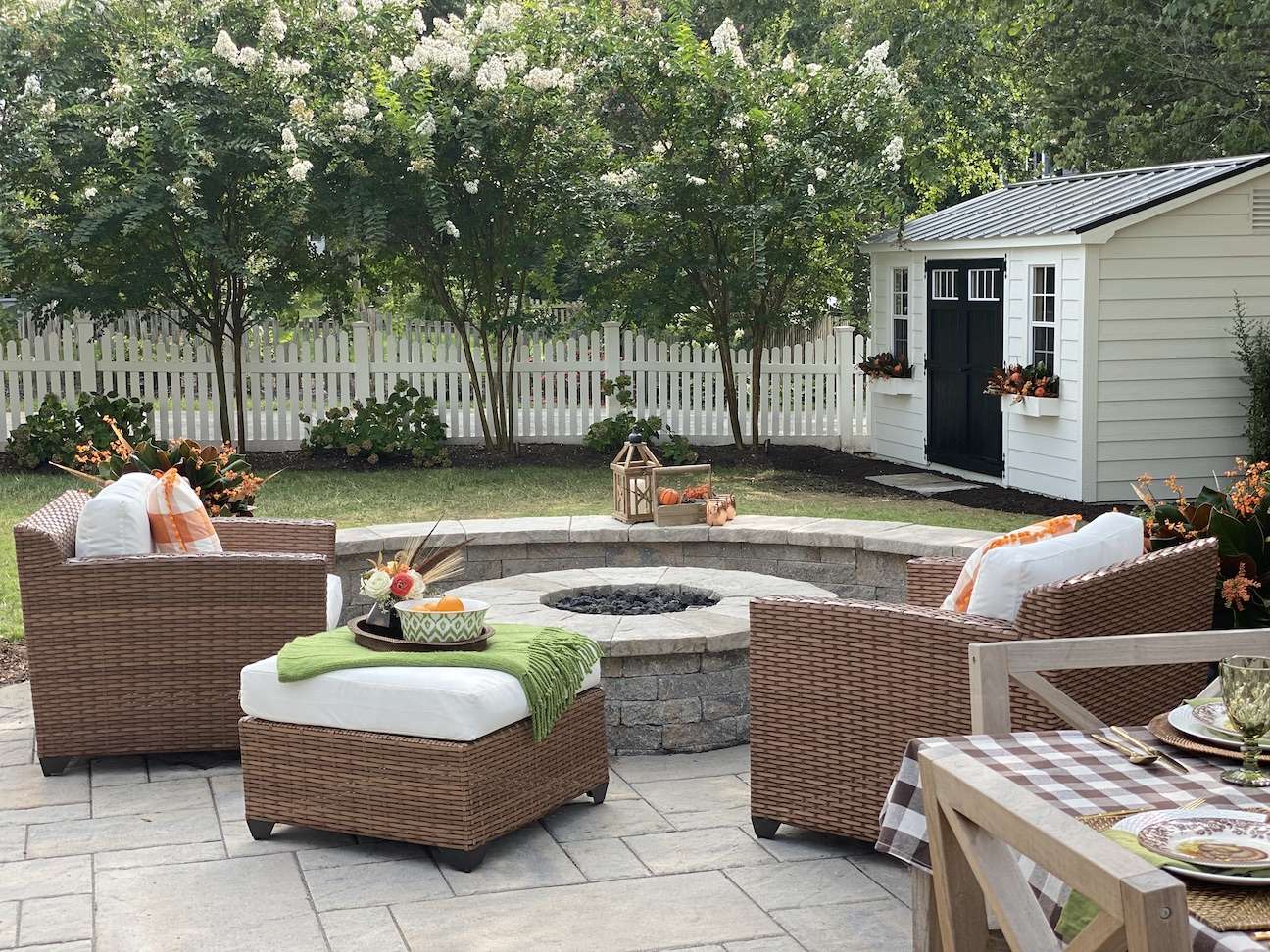 If you already have gas services in your home, then we can run a dedicated line to your fire pit so that you never have to lug propane tanks around or refill them as needed. There is also some ability to get a bit more "creative" with a gas fire pit design. You could have a large ceramic fire bowl, for instance, filled with decorative stone or colored stained glass. In this way, it almost becomes like a sculpture or a decorative feature that is appealing, even when it's not turned on.

However, a gas-powered fire is never going to be able to fully replicate the smell, sound, or overall experience of a wood-burning fire. For some people, that might be a deal-breaker. It feels like they'll lose some of the ambiances and perhaps why they envisioned having a fire pit in the first place. Some homeowners have told us that the smell and the sound are nostalgic for them. Building a fire with their children or grandchildren may also be part of the fun.
How to Decide Between Wood vs. Gas Fire Pit
Hopefully, as you've read through some of the options and expectations, it's given you a better sense of which choice is right for you. It ultimately comes down to your personal preferences. As you weigh what you consider the pros and cons, you must determine what will work best for your specific circumstances.

We understand it's a big decision. After all, getting the most out of your fire pit installation comes down to making wise choices during the design process. You want to end up with a fire feature that will inspire you to spend more time outdoors and to get more enjoyment out of that time.

At Kingstowne Lawn & Landscape, we are available to guide you in the process. After all, choosing between wood and gas is just one of many fire feature decisions you'll have to make. There are also spatial and shape considerations, seating, accessories, and other elements to consider.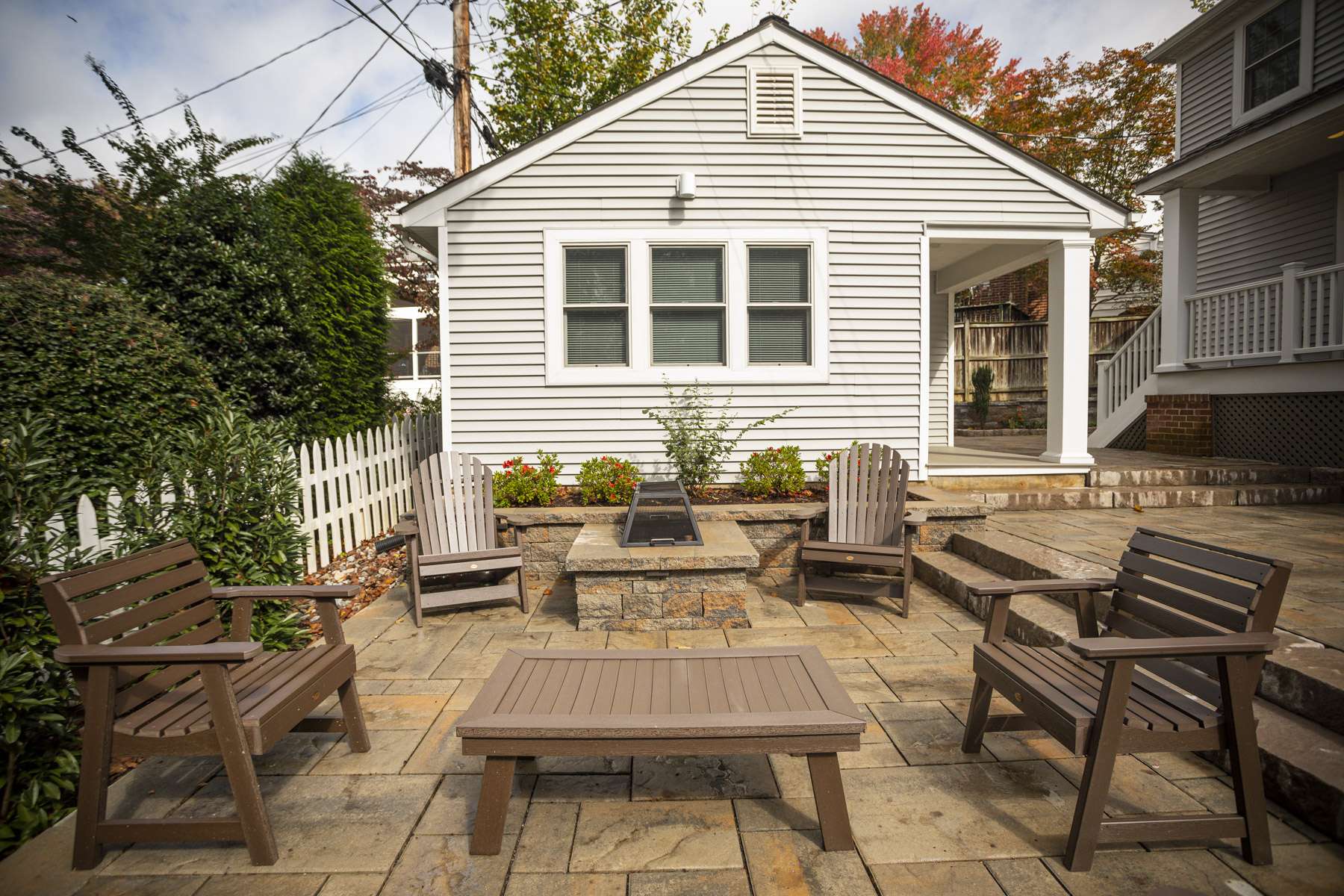 By making the best choices in all of these elements, you can be sure that you'll enjoy (and utilize) your fit pit to the fullest extent.

At the end of the day, we feel you shouldn't stress over these decisions as the process should be fun and exciting. As a company that has designed and built many different types of fire pits over the years, we're here to help!

If you're looking for a landscape designer to help with your fire pit design and installation at your Alexandria, Arlington, or Springfield, VA home, request a landscape consultation, get your customized plan, and relax as you get the royal treatment.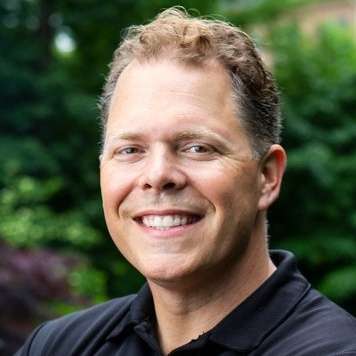 Krisjan Berzins - Owner, CEO
Since 1997, Krisjan has led the Kingstowne team with one simple philosophy, treat every customer like the "only" customer. His passionate pursuit of impeccable customer service has resulted in 24 successful years and a thriving company with over 85 employees, helping thousands of homeowners in the Alexandria, Arlington, and Springfield, VA area get what they want -- a worry-free property they can be proud of.