Mulch can go a long way in making your property look great. However, if you intended to mulch earlier in the season, but it didn't happen, you might be wondering is it too late to mulch?
We completely understand that life gets busy. You might have had all intentions to have mulching scheduled in the spring but it came and went in the blink of an eye. Or perhaps, you had DIY plans that went awry—or even more frustrating, had a landscaper let you down either by not showing up at your house or continually putting off the work until you finally gave up on using them. We've certainly heard stories like those, too.
Whatever the case may be, you're probably now at a point where you're trying to figure out if it makes sense to have mulching performed now or just wait until next year. You want to feel confident that you're getting the best value for your investment as well as that worry-free landscape that you desire. After all, you have better things to do than to worry about these types of details.
Why Mulch in the First Place?
Before we explain when to mulch, it's important to understand why mulching is beneficial as this will also help you understand the timing. A lot of people just think that mulch looks great (and it certainly does) but beyond just aesthetics, it has many functional benefits as well.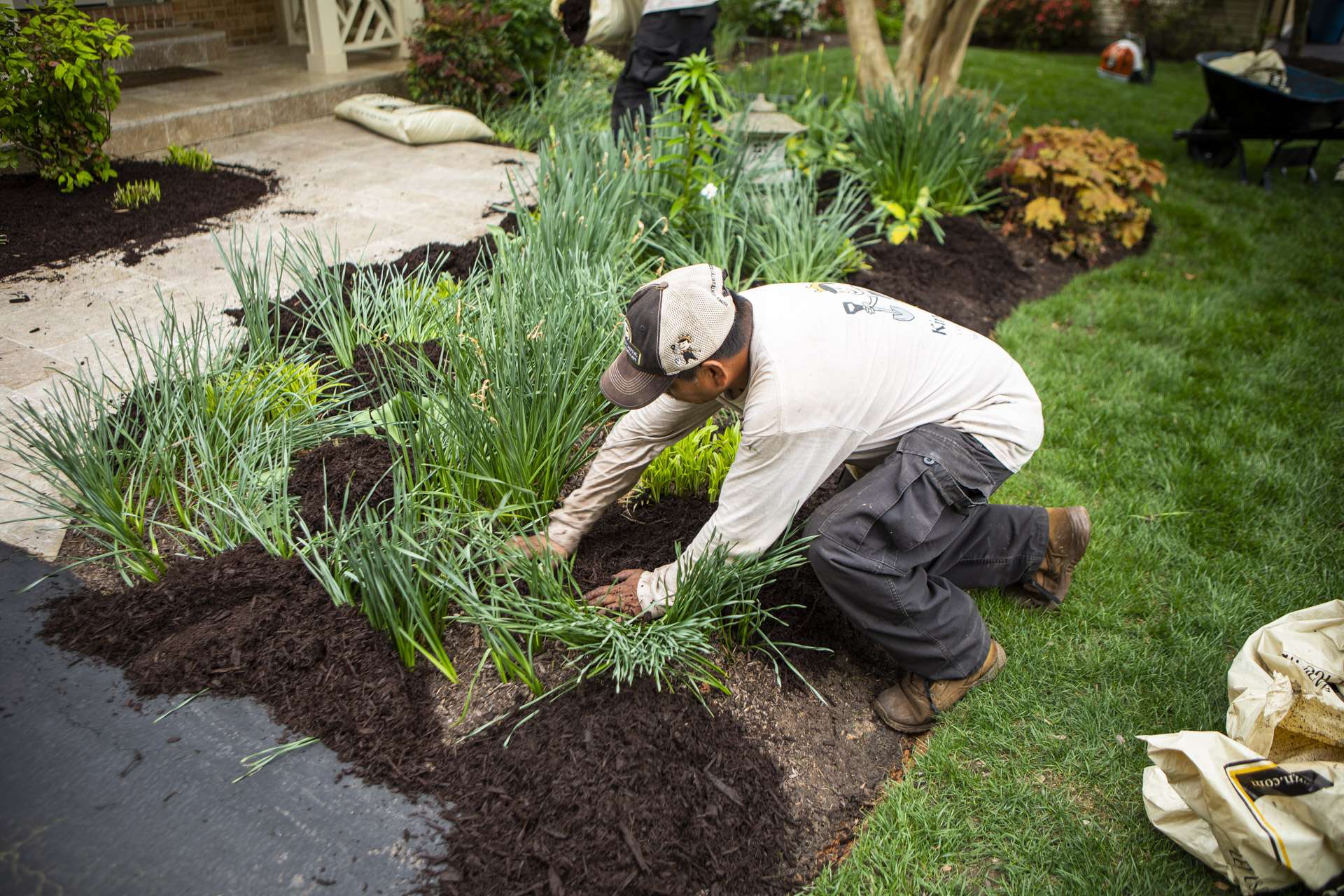 Mulch is incredibly beneficial to your plants because it helps retain moisture during periods of drought. It will not only keep the soil moist beneath its surface, but it will also insulate your plants' delicate roots from the extreme heat. On the flip side, in the fall and early winter, mulch will insulate your plants' roots from extreme cold and wind.
Mulch also has the added benefit of inhibiting weed growth. While it won't prevent weeds entirely, it will significantly reduce the number of weeds in your flower beds by blocking their access to sunlight and making it difficult for them to breakthrough.
Is It Too Late to Apply Mulch?
Now that you understand the value of mulch, you might be wondering if it's too late to apply it if you've missed that spring window. Regardless of what time of year you may be reading this article, we would say that it's not too late to mulch. Your landscape will still receive a lot of benefits.
As we said, one of the key benefits of mulch is its ability to protect roots from the extreme heat. That means there are still some benefits to applying mulch in the early to mid-summer as temperatures continue to get more and more brutal. Even the early fall can have some very hot days and having mulch installed will pay off.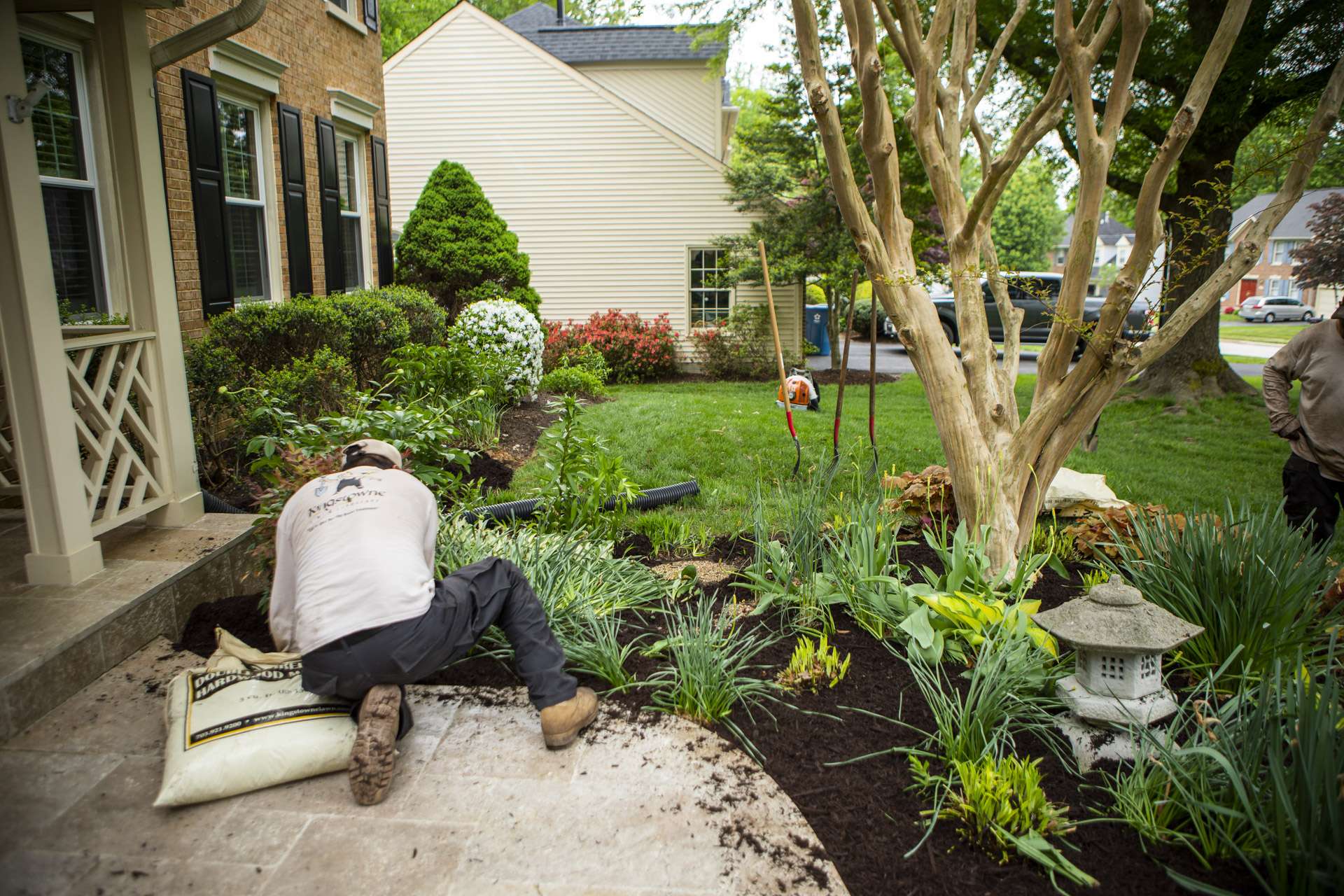 In fact, we should note that mulching can technically be applied at any time of the year. However, you'll benefit the most with earlier timing—improving the results for the year to follow. But that's not to say it can't still be performed late.
As mentioned, in the fall and winter, mulch serves as an insulator against the dropping temperatures. While some homeowners like having mulch installed in the spring and fall, if you've had mulch installed in the summer, it should hold up until next spring.
Of course, that's assuming it's a good quality mulch. You should know that not all mulch is created equal. Sadly, we've seen homeowners get ripped off by so-called professionals using poor quality mulches. It's a way that some companies may try to cut corners to make more money or to offer you what seems like a better price.
At Kingstowne, the mulch that we use is double-shredded hardwood. It's a dark brown colorized mulch that holds its color. When you see mulch that looks like it's turning gray in the sun, you know it's not a high-quality colorized mulch. But we often have homeowners tell us in awe that they can't believe their mulch still looks great six months after we installed it. That means that if you have mulch installed in the summer, it will still look good in the fall.
How Often Should I Mulch?
In addition to the question of "Is it too late to apply mulch?" another common one that we receive is about how often mulching should be performed. At a minimum, you should have mulching performed at least once a year in order to receive the full benefits.
However, we also have a number of customers who get on a bi-annual plan and typically have their mulch installed in the spring and the fall. It's important to note that if you are on a bi-annual plan, you wouldn't be getting a thinner layer of mulch the second time, ending up with a total 2.5-3" of mulch applied overall each year. Over-mulching can actually cause significant problems for your plants. The fall mulching is generally a refresher layer which is really going to boost that aesthetic appeal with a brand-new looking coat of mulch.
A mulching plan is also ideal in that it will help prevent you from forgetting to mulch. At Kingstowne, we offer a Mulching & Edging Plan. That means you are automatically on the schedule either annually or bi-annually and you don't have to remember to call or to set up an appointment. It will just be performed for you, at the ideal time. You'll get priority placement on our schedule and can rest assured everything will be taken care of. Busy homeowners love this due to it eliminating the guesswork and hassle on their end.
Choosing the Best Mulching Service in Alexandria, Arlington, or Springfield, VA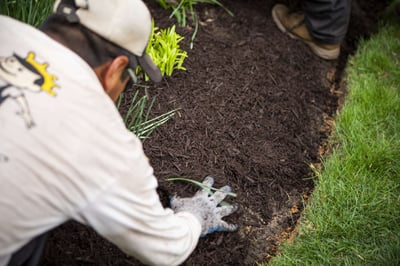 It's easy to assume that any company can perform mulching as almost all landscape companies offer it. But mulching services in Alexandria, Arlington, or Springfield, VA are not created equal. Though it's not an overly complex service, it's involved enough that there are plenty of companies that will cut corners or even fail to perform the job properly. Everything from the mulch used to the method of installation could set you up for mulching gone wrong.
There's also more to mulching than many realize and we've heard plenty of stories from local homeowners who have been unhappy with mulching services they've received in the past from other companies.
When you're investing in any service, you want to be able to feel confident that you're going to get a great finished product. By choosing a mulching service that you can trust to provide you with the best, you can gain this peace of mind and continue having a great-looking landscape that makes you the envy of the neighborhood.
Are you ready for professional mulching without all of the hassles at your Alexandria, Arlington, or Springfield, VA home? If so, request your quote, get your customized plan, and relax as you get the royal treatment.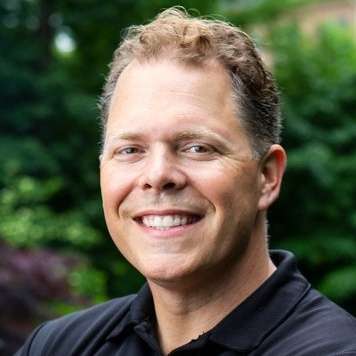 Krisjan Berzins - Owner, CEO
Since 1997, Krisjan has led the Kingstowne team with one simple philosophy, treat every customer like the "only" customer. His passionate pursuit of impeccable customer service has resulted in 23 successful years and a thriving company with over 65 employees, helping thousands of homeowners in the Alexandria, Arlington, and Springfield, VA area get what they want -- a worry-free property they can be proud of.