If you know that you need to mulch your landscape beds then you may be grappling with the best option for getting the work completed. You might be thinking about doing it on your own—after all, it seems easy enough—but you're also wondering, "Do I really have the time for this?"
Actually, time is just one of many potential concerns that may arise with DIY mulching in Alexandria, VA. It's true that it's not terribly complicated but there is a bit more to it than most people generally realize. We have seen and heard stories of homeowners who had other issues arise when they tackled mulching on their own. So often we get calls from these homeowners after they've had a bad experience, saying they want professional mulching instead.
Rather than have to experience the headache for yourself, we'll lay out some of the reasons why it may be worth spending just a little bit more money to have a professional installation from the get-go and add a ton of convenience to your life as a result.
Why You Might Want to Rethink DIY Mulching in Alexandria, VA
The number one reason why homeowners attempt DIY mulching is to save money—their mindset being, why pay for something that I can do on my own? But there are actually quite a few reasons why it may be worth the minimal investment in having a professional handle it.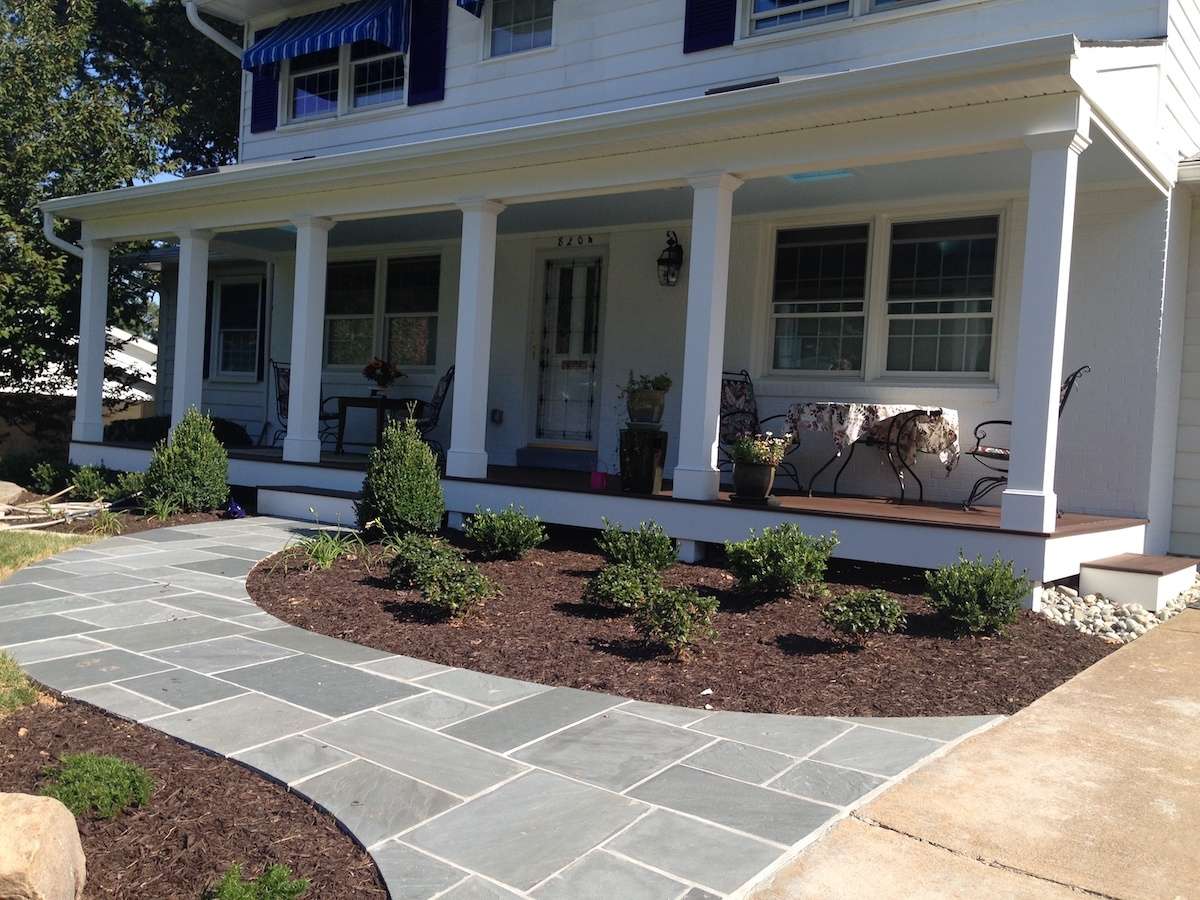 Here are some of the most common reasons we've heard (directly from customers) on why they chose a pro.
Time
You work hard all week and chances are, you don't feel like working in your yard on the weekends. The truth is, mulching is a bit more time consuming than most people realize.
By the time you factor in going to get the mulch or scheduling a mulch delivery in Alexandria, VA plus the time it takes to actually perform the work, you could easily use up your whole Saturday or even several weekends. Chances are, you'd rather be enjoying that day with your family and friends instead of breaking your back in the yard.
Site Logistics
Some people choose to purchase bulk mulch and schedule a delivery rather than going to a box store and buying bags. Buying in bulk can definitely save you money, but this can be a bit more complicated than you might have thought.
If you're thinking about having a mulch delivery in Alexandria, VA, then you're going to have to figure out where to dump the big pile of mulch. For those living in townhomes, it's not always feasible. In fact, in Alexandria, Arlington, and Springfield, VA less than 50% of townhouses even have a driveway!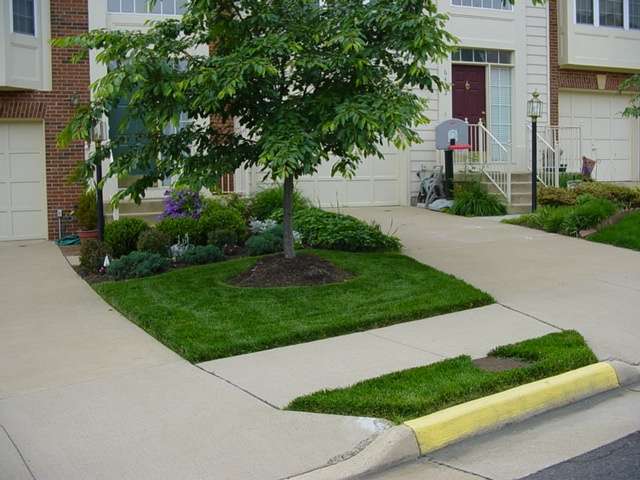 The mulch may take up your whole driveway and you'll have to find street parking. That is, if the truck can successfully get the mulch ON your driveway without it overflowing into the lawn, your neighbor's driveway, etc.
Even if you do decide to opt for bags instead of delivery, you'll have to figure out how to transport them. The average car will likely not be able to hold more than 5 bags of mulch so you'll either need a truck or SUV to transport it or will have to plan on multiple trips.
Messes from Mulch Delivery
We've also had homeowners tell us that they were annoyed by the stain that may be left behind on hardscaping after having a mulch pile dumped there. Even when all of the mulch is laid, there will likely be an obvious spot where it had been dumped.
In general, it's also just a messy process. You'll basically be working from a giant pile of mulch in your driveway or on your patio (or wherever else you've had it laid) and walking back and forth with a wheelbarrow to your landscape beds. You may drop mulch along the way and find the process to be more of a hassle than you anticipated.
Mulch Quality
Another factor that we find a lot of homeowners fail to think about is the quality of the mulch that they're getting. You should know that not all mulches are created equal. For instance, the "free mulch" you can pick up from big piles you may have seen around the area is not quality mulch. But people do not always give this a lot of thought. The truth is, that mulch is likely filled with weed seeds and you're going to be introducing so many weeds into your plant beds that it will completely defeat the purpose of mulching in the first place. On top of that, it may have a diseases that could be spread to your plants or attract pests.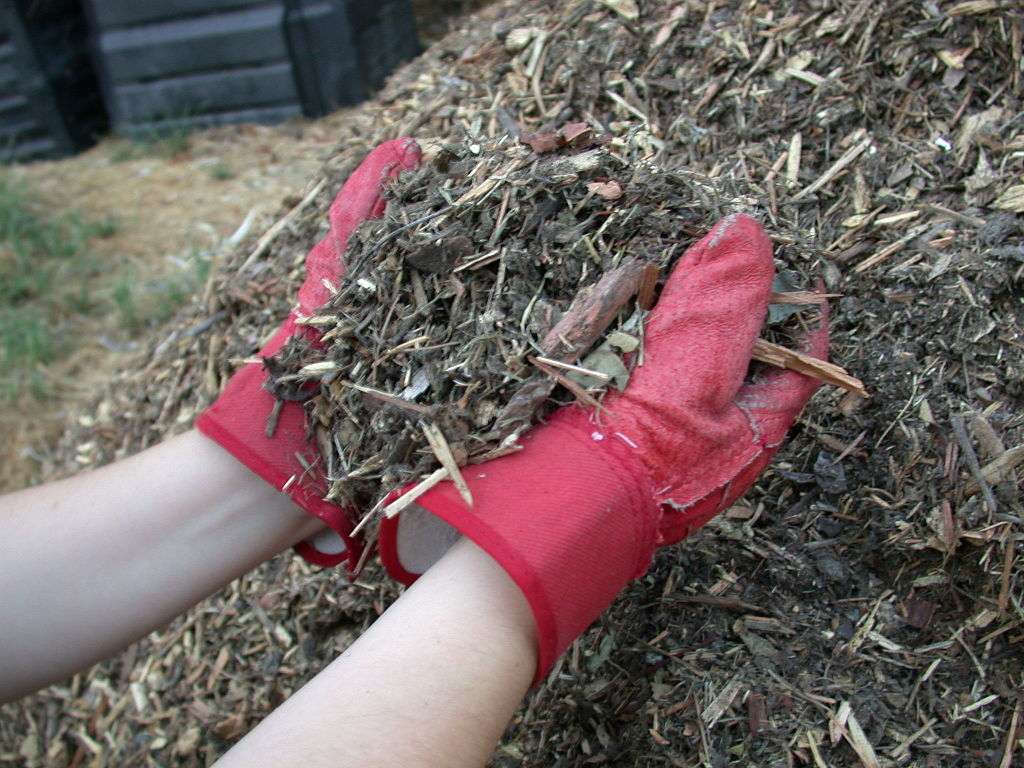 This may sound far-fetched but we've even seen "junk mulch" that ends up having debris like glass or old nails in it. This happens when the mulch is created from old 2x4's or old pallets that were shredded up, instead of being created from high-quality hardwood.
The mulch that we use is double-shredded hardwood. It's a dark brown colorized mulch that holds its color. When you see mulch that looks like it's turning gray in the sun, you know it's not a high-quality colorized mulch. But we often have homeowners tell us in awe that they can't believe their mulch still looks great six months after we installed it.
Safety
Let's be honest, mulch bags and pushing wheelbarrows is tough work! We have heard from so many homeowners who have hired us for professional mulching in Alexandria, VA after they (or their spouse) threw out their back or got injured in some other way from lifting bags of mulch. It's a more strenuous task than you may realize. Is it really worth the risk of personal injury when you can have the work professionally completed?
Results
Most people assume that mulching is simple, and we're not trying to claim it's rocket science, but there's definitely a bit more to it than people realize. For one, proper bed preparation is important. Prior to mulching, we will weed the beds. Then, the proper installation of the mulch will suppress future weeds.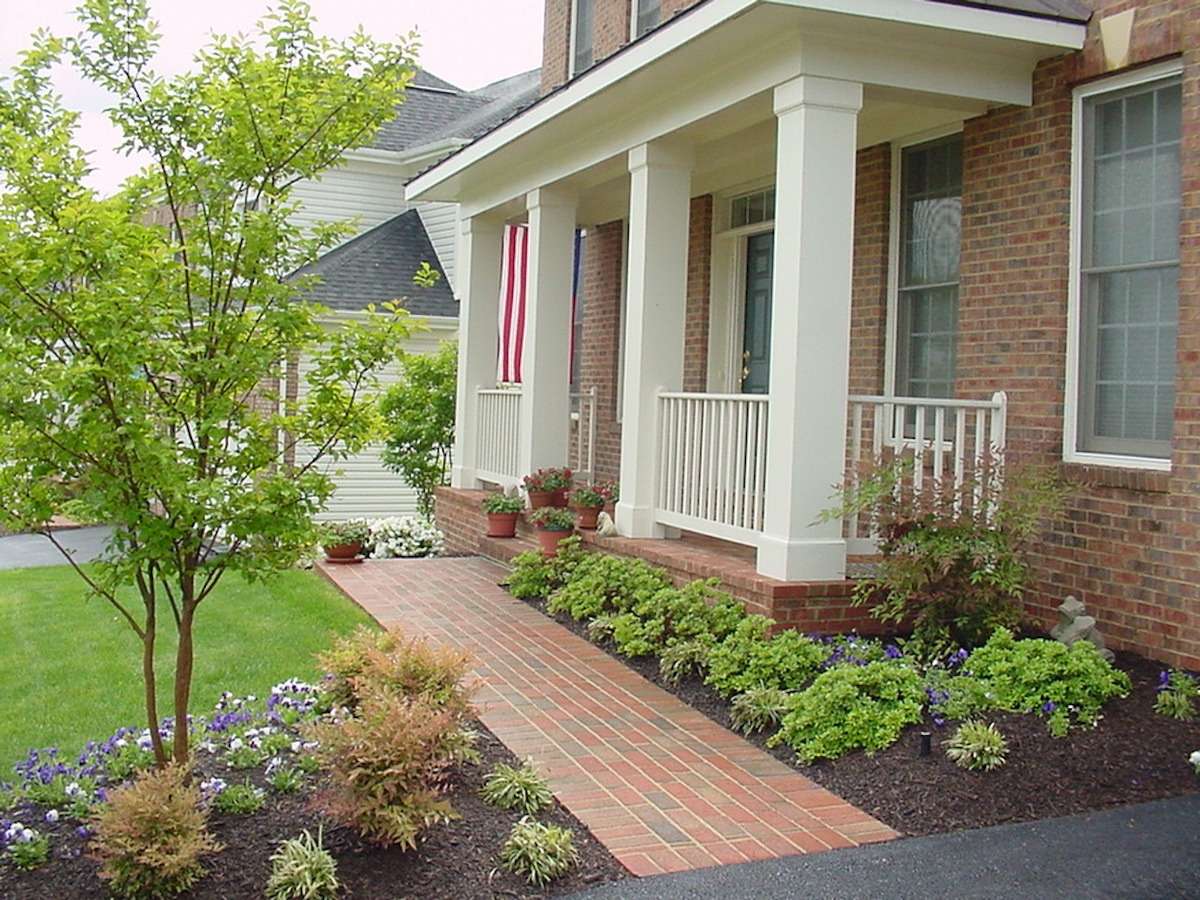 But we often find that people don't install mulch properly. In the vast majority of cases, we see over mulching. Most people do not under mulch, they actually apply too much. There is a "sweet spot" of 2 to 3 inches that is ideal for mulching. Too much can create major health issues for trees and shrubs.
Oftentimes, you can also tell the difference in aesthetics between a bed that was mulched by a professional and one that was a DIY project. When installed by a professional, the mulch should look perfectly smoothed out, not lumpy and uneven. It should look like it was thoughtfully installed, not just thrown down.
Along with that, the edging of your plant beds is a key differentiator between professional mulching in Alexandria, VA, and DIY mulching. Cutting a clean, crisp edge to the plant bed is the finishing touch that will make them really pop with great curb appeal. But a lot of times, homeowners struggle to create a professional-looking edge and there is no real delineation between the lawn and the plant bed. This really detracts from the overall aesthetic appeal.
Sounds like a lot of work, huh? That's because it is!
Choosing a Professional for Mulching in Alexandria, VA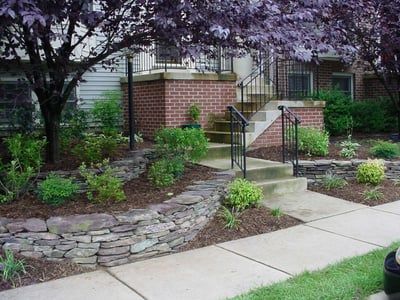 If you'd rather not deal with the hassles and headaches associated with mulching, then you may be considering a professional landscaping service. When you factor in the cost of the material, the time and logistics in getting it, and the risks that you're taking to install it on your own, it's really a small price to pay to have your mulching performed by a professional.
When you choose professional mulching, you'll take back your weekend and get results that your neighbors will envy. Isn't that worth a small investment? A lot of people find out the hard way that it is. It's certainly easier to make that choice from the very start.
Are you ready to let a pro handle your mulching? If you want to say goodbye to mulching headaches and hassles, request your quote, get your customized plan, and relax as you get the royal treatment.
Image source: mulch pile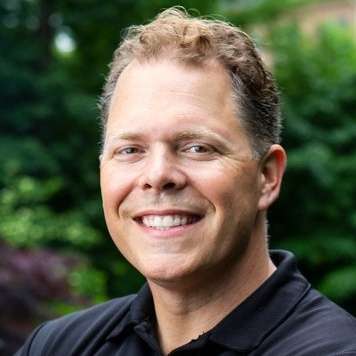 Krisjan Berzins - Owner, CEO
Since 1997, Krisjan has led the Kingstowne team with one simple philosophy, treat every customer like the "only" customer. His passionate pursuit of impeccable customer service has resulted in 24 successful years and a thriving company with over 85 employees, helping thousands of homeowners in the Alexandria, Arlington, and Springfield, VA area get what they want -- a worry-free property they can be proud of.