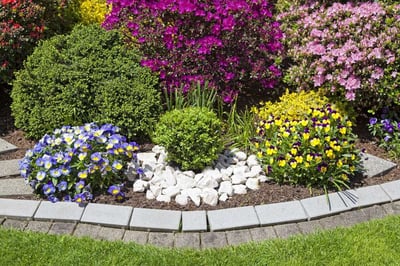 Weeds are the worst. Even if you've treated your landscaping well, weeds can creep in and start to damage the overall image of your property. Suddenly you look like "that neighbor" who hasn't been keeping up with their landscaping. It's an embarrassment you just don't want to deal with.
Unfortunately, the battle between you and your weeds can feel like a losing one. It may feel as though you just weeded only to see them pop back up in no time.
There are also a lot of headaches involved with weeds. Besides the time involved in pulling them, there is also a physical toll from keeping up with the grueling work. Pulling a few here and there might be no big deal but squatting down in your landscaping beds and weeding for several hours each week can easily lead to knee and back pain.
Of course, the thought of hiring a professional might also feel daunting. You may not have a lot of time to be interviewing a bunch of landscaping maintenance services in Alexandria, VA in order to find a reliable company.
If you've done an online search for weeding services near me then you already know there are a lot of choices. Understanding more about weeds and weeding services that are out there will help save you time in making the best choice.
How Do Weeds Spread?
First and foremost, you might be wondering just how your landscaped areas have become so overrun by weeds. The truth is, it does not take much for weeds to spread. Many weeds are prolific in spreading once in a landscape.
A single plant can put out thousands of seeds, some even propelling seeds 10 or more feet! Something as simple as a gust of wind can carry weed seeds from your neighbor's lawn into plant beds. Once weeds take root, they can grow aggressively. Many weeds have strong roots systems that make them difficult to get rid of.
Weeds can spread in other ways as well. They can easily creep from your lawn into your plant beds. Even wild animals that have passed through, including birds, can drop weed seeds from other places into your landscaping.
Any time you turn up your soil in your landscaping bed (perhaps when planting new flowers) you can also stimulate weed growth. This is because there may be weed seeds in the soil that are too deep to grow. But as soon as you unearth these seeds, and they're in warmer soil where conditions are ripe for growth, they can start to germinate.
Because you cannot prevent these natural occurrences from happening, you must instead stay on top of weed control.
The Benefits of Regular Weeding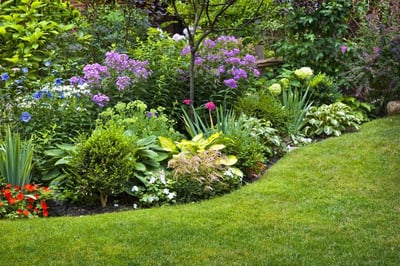 Regular weeding will boost the overall aesthetics of your plant beds by eliminating the eyesore of ugly weeds. A property with weed-free plant beds is automatically going to have a lot more curb appeal.
By having this service performed professionally, on a regular basis, you're going to save yourself a tremendous amount of time and energy. We find that homeowners often underestimate how long weeding will take. They assume they can get all of their weeds pulled in an hour. Several hours later they may start to wish they'd left the task in the hands of a professional.
Finding
Weeding Services
Not all companies that offer landscaping maintenance services in Alexandria, VA offer weeding services. In fact, many do not. It's certainly a simple service but it can be a time consuming one and for the same reasons that you may not want to pull weeds, you might find many landscape companies also prefer not to get into it.
A lot of homeowners are surprised to learn that at Kingstowne Lawn & Landscape, we do offer weeding services. In fact, we offer a monthly weeding service (every 4 weeks) and a bi-monthly weeding service (every 8 weeks). The majority of our clients opt for the monthly service as they know how quickly weeds can pop back up.
Unfortunately, the same weeds can keep returning if it isn't pulled at the root. While the goal is always to pull the root, this isn't always possible. Many weeds have deep roots but brittle stems, making them snap off easily. When dealing with a plant bed that has hundreds of weeds, it's not possible to dig each one out.
In addition to hand-pulling, our professional weeding services also include the use of a professional weed control products. Of course, we don't just blanket the area. We take a targeted approach, hitting the heavy weed areas in order to reduce the likelihood of the weeds making a quick return.
Hand Over Your Weedy Worries
By choosing a professional who can handle your weeding services for you, you'll not only wind up with beautiful plant beds but you'll be left with a lot less hassle, as well. You have better things to be doing than to be spending your nights or weekends pulling up weeds! With this annoying task handled for you, you're free to use your time the way you really want to, while still having a weed-free property that you can be proud to show off.
If you'd like to say goodbye to your weedy worries, request a quote, get your customized plan, and relax while we do the hard work for you.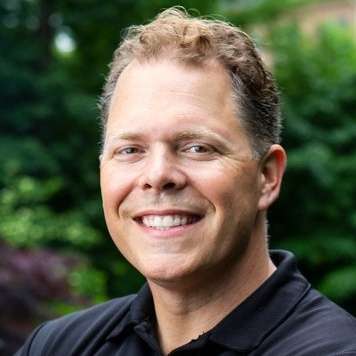 Krisjan Berzins - Owner, CEO
Since 1997, Krisjan has led the Kingstowne team with one simple philosophy, treat every customer like the "only" customer. His passionate pursuit of impeccable customer service has resulted in 20 successful years and a thriving company with over 50 employees, helping thousands of homeowners in the Alexandria, Arlington, and Springfield, VA area get what they want -- a worry-free property they can be proud of.