Are you someone who might be interested in learning more about lawn care technician jobs? Whether you have previously worked within the lawn care industry (as a technician or in another role) or you're someone who is looking to switch industries, you might be wondering what's involved with the lawn care technician responsibilities at Kingstowne Lawn & Landscape.
After all, every company is different and even if you've held a role like this, you might not know what it means for us. Whether you're serious about applying for a job or you're just looking for more information, you deserve to get honest information so that you can make the best choice for you.
That's why we want to give you an inside look at what you can expect as a lawn care technician for Kingstowne.
Lawn Care Technician Description
Our lawn care technicians are the folks in our company who are working to keep our clients' lawns healthy, green, and free of weeds.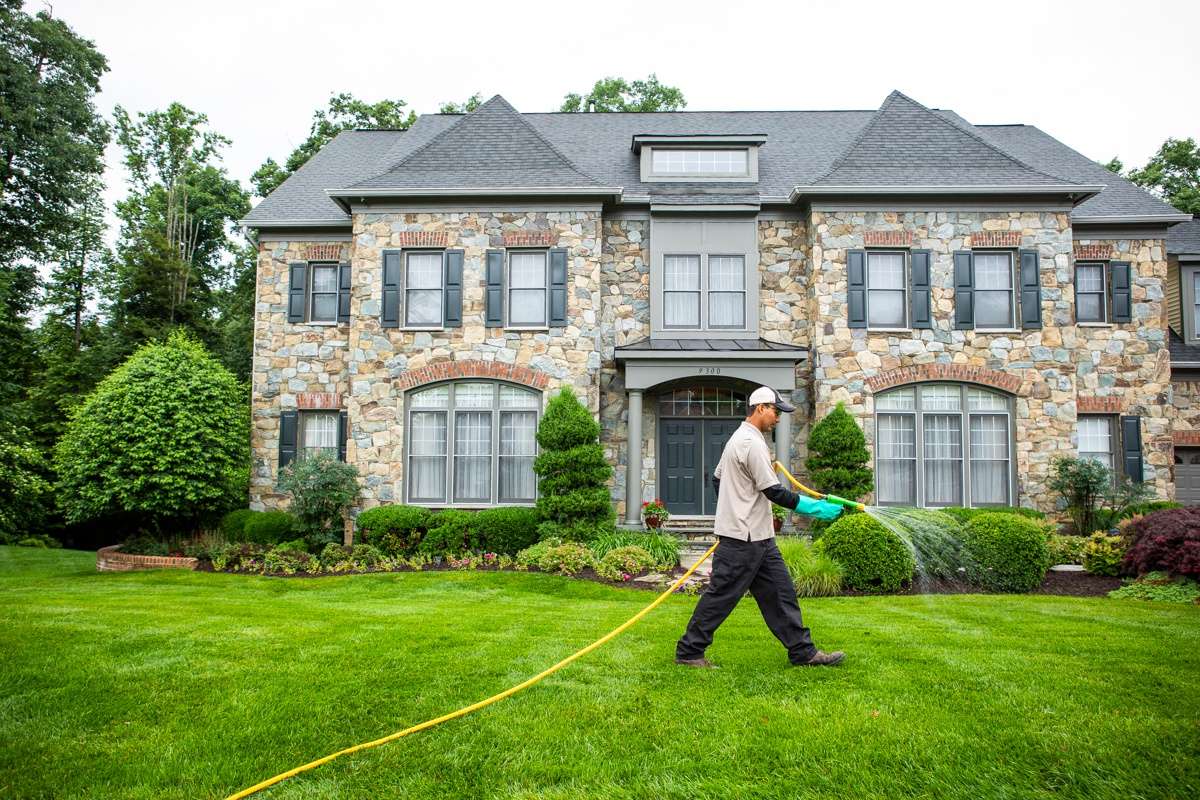 Some of the lawn care technician responsibilities include:
Diagnosing lawn care issues
Spraying or applying granular applications to lawns
Offering excellent customer service
Providing written notes for internal records and customer communication
Suggesting other services when applicable
While being a lawn care technician does require a license from the Department of Agriculture, we do not require that newly hired lawn care technicians come into our company with this license already in hand. However, for that reason, you should anticipate some lawn care technician training to be part of this role.
You'll need to pass the VA Applicator license certification test in the first six months. But we will prepare you and pay for this exam.
It's not uncommon for us to hire team members who have zero training in terms of the lawn care industry but who possess other qualities that we look for in a new hire. The desire to provide great customer service and a strong work ethic are two perfect examples. It's one of the reasons why hospitality workers often end up being great fits for this industry!
Why Consider Lawn Care Technician Jobs?
There are a few reasons why a lawn care technician role might be something that you'd want to consider. We'll just spotlight a few of the top reasons that we hear from applicants.
Favorable Hours
The hours are especially appealing to folks who come from the hospitality industry and are used to having to work nights, weekends, and holidays. However, a lawn care technician at our company works very few weekends, no nights, and no holidays.
Opportunity for Growth
The lawn care technician role is a good spot within our company for growth (if that's something you're interested in). We have had a number of team members start out as lawn care techs and move their way up in the company. Grant Osvalds is a perfect example of this. If you demonstrate a willingness to learn, there are opportunities to work your way up and to be with the company for the long-term. In fact, a lot of the team here at Kingstowne has a long tenure. More than half of our team members have been with us for a decade or longer.
Comfortable Autonomy
While many lawn care companies take a "micromanagement" approach to overseeing their lawn care technicians, at Kingstowne, we provide quite a bit of autonomy. This is a breath of fresh air for those who aren't used to this management style. Our lawn care crews are typically one-person crews and you're out there, controlling your own day. We do have a lawn care manager who helps oversee the program and create the routes, but you definitely don't have someone breathing down your neck at all times.
Making a Difference
Another aspect of the job that applicants tell us enticed them was the chance to make a difference. At Kingstowne Lawn & Landscape, we really do care about environmental resource management and about practicing eco-friendly lawn care. Having lush and healthy lawns does make a positive impact on the environment.
Plus, lawn care technicians also love that they can physically see the difference that they're making. They work on customers' lawns all year and it's really gratifying to see these lawns transformed over that time. It's also really rewarding to talk to happy customers and to know that you're making a difference in their life.
A Competitive Lawn Care Technician Salary
The salary and the benefits at Kingstowne Lawn & Landscape are also enticing. We offer a competitive salary and employee benefits including health insurance, life insurance, a retirement plan (with a 3% match), and the ability to earn paid vacations. Plus, with the opportunity for growth that also means there is an opportunity to earn more over time.
Another benefit our team often cites as a perk of working here is the fun, family vibe and culture we work so hard to create. Company outings and fun activities at our location are just some of the festivities that lawn care technicians and the rest of our team enjoy.
Lawn Care Technicians are Valued Members of Our Team
Our lawn care technicians are at the heart of the services that we perform for our lawn care division and are valued members of our team. It's important to know that when we hire here, we are looking to provide long-term career options including opportunities to "climb the ladder," for those that are seeking them.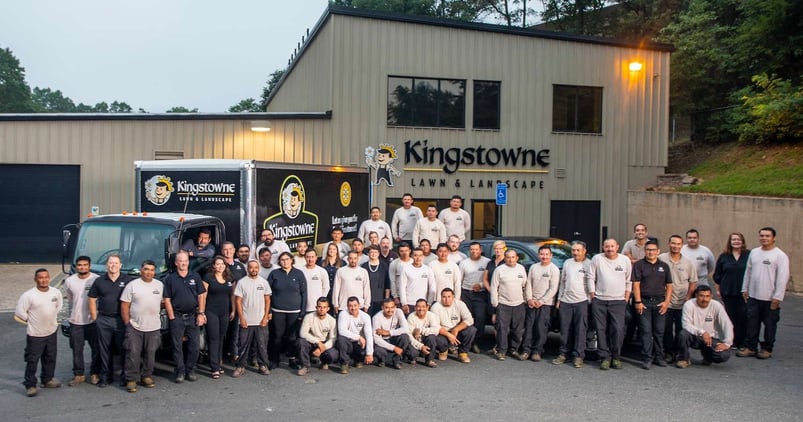 Now that you understand a little bit more about the lawn care technician jobs that we offer, you might be seriously considering applying.
If you're someone who loves the outdoors or is just looking for a better life (with better hours or where you'll be valued for the work that you do), then a lawn care technician role may be just the career path you've been seeking.
If you'd like to consider a lawn care technician career, we invite you to learn more about Kingstowne Lawn & Landscape by visiting our Career Center and learning even more about our open positions.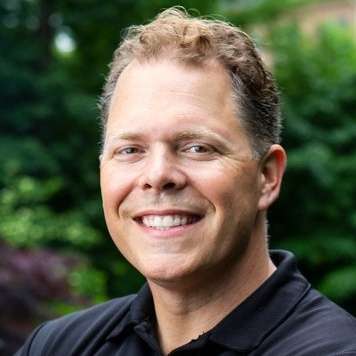 Krisjan Berzins - Owner, CEO
Since 1997, Krisjan has led the Kingstowne team with one simple philosophy, treat every customer like the "only" customer. His passionate pursuit of impeccable customer service has resulted in 24 successful years and a thriving company with over 85 employees, helping thousands of homeowners in the Alexandria, Arlington, and Springfield, VA area get what they want -- a worry-free property they can be proud of.