Although we do not receive a tremendous amount of snow in Northern Virginia, the type of snowfall that we tend to get can be problematic when it comes to snow damage on trees and shrubs. On top of that, there is occasional freezing temperatures and ice to deal with as well.
It can be frustrating after a long winter for homeowners to see a messy landscape as a result of snow and ice damaged trees and shrubs.
Whether you're currently in the midst of trying to remedy damage, or you're looking for tips to prevent it, we've rounded up some helpful advice that will steer you in the right direction.
What NOT to Do with Ice Damaged Shrubs and Trees
Before we go any further, let us stop you if you're reading this in the midst of freezing weather and thinking about trying to break off ice that has formed on ornamental tree branches or shrubs. Attempting to knock ice off of branches can actually cause even more breakage than just leaving the tree or shrub alone.
Give it time to thaw out, letting Mother Nature take her course, and it will often resolve itself. Once the ice has melted, perform an assessment and seek out signs of damage. If there are broken branches, point them out to your landscaping service in Alexandria, Arlington, or Springfield, VA.
In the Midst of Snow…
On the flip side, if we're receiving snow and no ice has formed, then it's definitely okay to go ahead and shake some of that snow off of your shrubs and ornamental tree branches to try and prevent problems.
Of course, you should only do this from the ground. You should never stand on a ladder in the snow.
Just do your best to clear these plants. You can take a broom and gently brush some of that snow off. You could also give your shrubs a good shake before snow starts to build up. This might mean having to go outside every couple of hours. It sounds like an arduous task but if there's a specific, prized specimen that you are worried about, it may be a noble effort that can pay off.
Which Plants are Most Likely to be Snow Damaged Shrubs or Trees
Evergreen shrubs such as arborvitae or Sky Pencil Hollies and trees such as Leyland Cypress are some of the most likely to experience damage. This is due to their narrow and vertical shape. These plants often grow in a way that the top is open and airy which means that snow can fall down the middle. This can cause these plants to splay open with heavy snow weighing down the branches.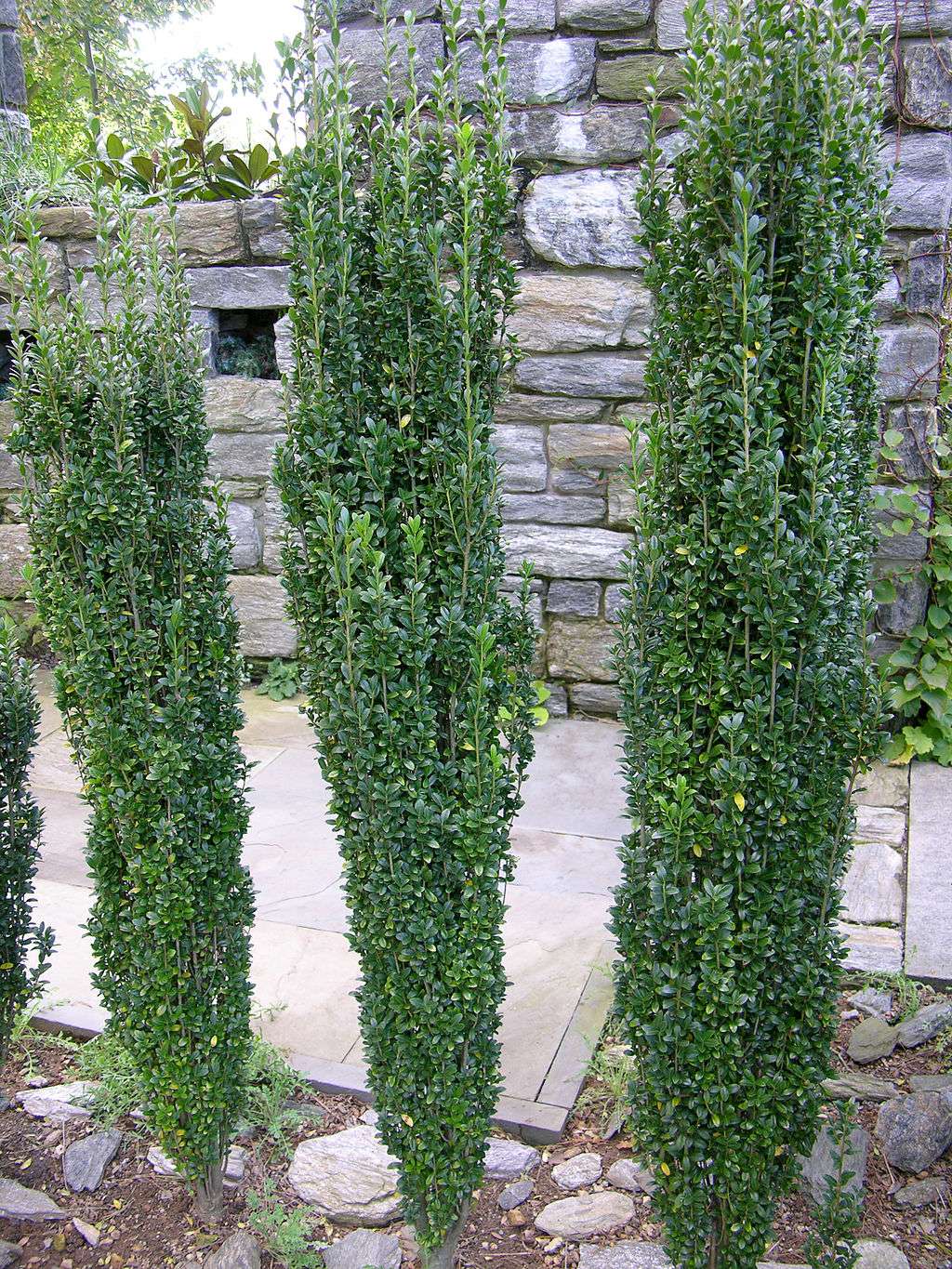 Because of the heavy and wet snowfalls we typically get (due to being near the coast), the weight can quickly become too much for these plants to bear. This can lead to these evergreens becoming misshapen and unsightly.
Addressing Snow Damage on Trees and Shrubs
If a storm has passed and you're looking at messy or damaged shrubs and ornamental trees on your property, then you might be wondering what you can do.
When Kingstowne is called in for these concerns, the very first thing that we are going to ask is: What is the value of this tree or shrub for you?
If it is an ornamental tree or shrub that is absolutely irreplaceable for you (most commonly because of sentimental attachment or an important function over monetary value), then we'll discuss recovery techniques. There are some steps that we can take to tie a misshapen tree or shrub up and try to fill gaps. But it could then take lots of TLC to nurse the tree or shrub back to health. This can often be more costly than just replacing the ornamental tree or shrub (plus there is no guarantee that these remediation methods will definitely work).
Note: Kingstowne specializes in caring for shrubs and ornamental trees (often under 20' tall). If you have issues with a larger tree, you will need to contact an arborist.
For that reason, if a tree or shrub has experienced severe snow or ice damage, we usually recommend replacement. We would also suggest preventive measures (which we will talk about next) which will help prevent this type of damage from occurring in the future.
How to Prevent Snow Damage on Trees and Shrubs
Proper and regular pruning is the most important step that you can take in preventing snow or ice damage to ornamental trees and shrubs. Ornamental trees, in particular, can be pruned so that any defects or weak branches are removed allowing your trees to have a better chance at withstanding snow or ice.
Shrubs can be shaped to be as tight as possible in an effort to prevent snow from falling inside and splaying them open.
Of course, even pruning is not foolproof. If you have certain ornamental trees or shrubs on your property that are constantly getting snow (or ice) damaged, then you might want to consider replacing them with plants that are less likely to be problematic.
It's also worth mentioning, though, that trees and shrubs are generally unbelievably resilient. We've seen some landscapes that got hit incredibly hard during the winter months and still bounced back beautifully.
Sometimes, it just takes time and patience.
Choosing a Landscape Professional in Alexandria, Arlington, or Springfield, VA
There's no question that your best course of action is preventative care. That means partnering with a landscaping company who will offer you best practice tips but also set you up with realistic expectations. If your best course of action is replacement, you want landscape professionals who are going to tell you this.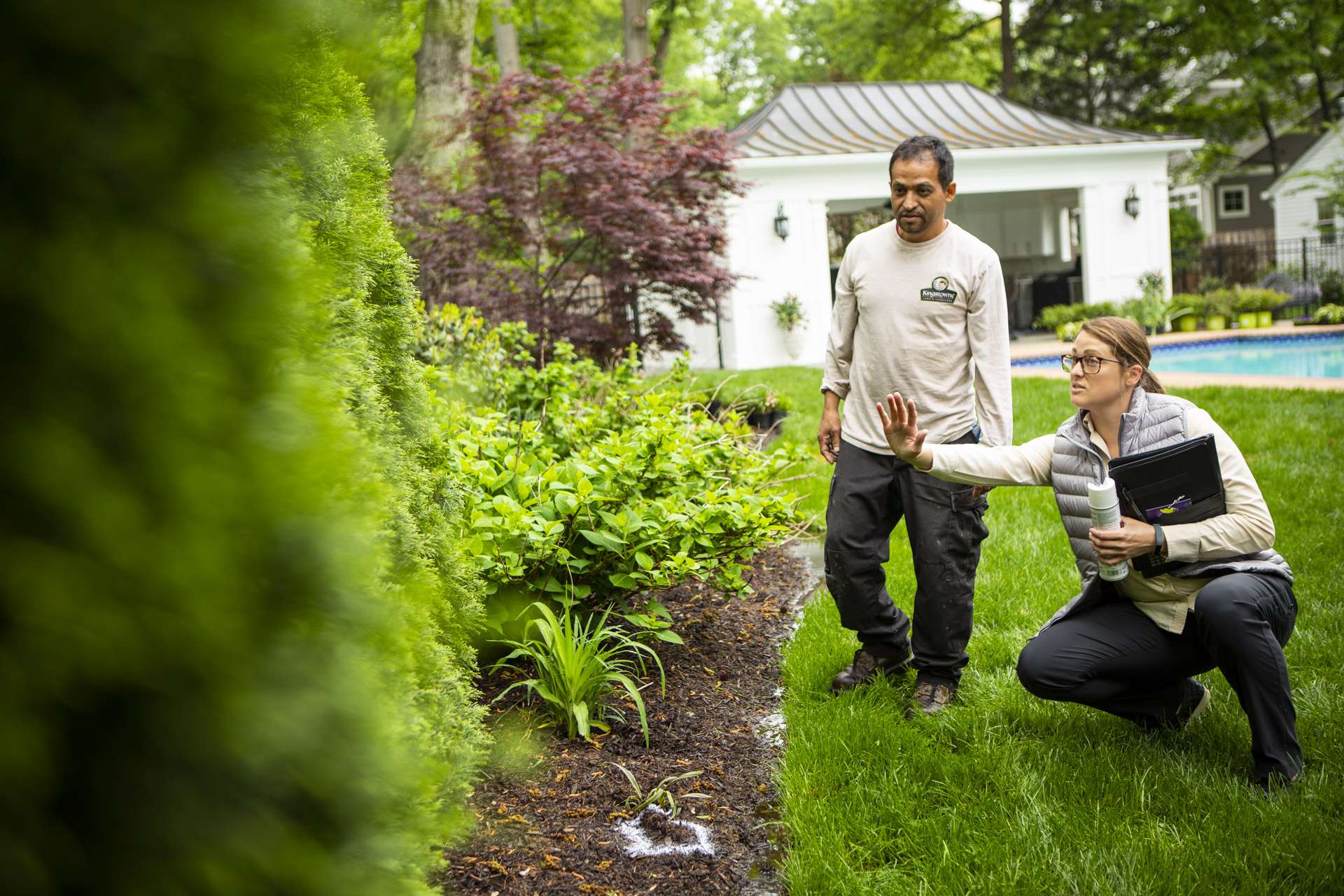 At Kingstowne, you can always count on us to steer you in the right direction. We believe in partnering with the homeowners we work with and helping guide them toward the best choices for their landscape. We recognize that what's best for you might not be best for your neighbor. That's why we take a customized approach. You deserve a landscape professional who has your best interest at heart.
Are you ready to partner with a landscaping company that will help guide you to the best decisions for your Alexandria, Arlington, or Springfield, VA home? If so, request your consultation, get your customized plan, and relax as you get the royal treatment.
Image source: sky pencil hollies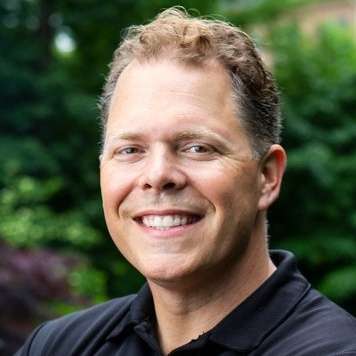 Krisjan Berzins - Owner, CEO
Since 1997, Krisjan has led the Kingstowne team with one simple philosophy, treat every customer like the "only" customer. His passionate pursuit of impeccable customer service has resulted in 24 successful years and a thriving company with over 85 employees, helping thousands of homeowners in the Alexandria, Arlington, and Springfield, VA area get what they want -- a worry-free property they can be proud of.