It doesn't take much for even the nicest landscape to start looking unkept in the fall. Fallen leaves and other yard debris coupled with overgrown trees and shrubs and even some fall weeds popping up are enough to give your property the reputation for being the messiest on the block.
You may want to get your property into shape but may not be sure what yard maintenance needs to be done in the fall. While you know that you should be cleaning up leaves, you might be wondering what other fall landscape tasks you need to perform at your Virginia home.
Don't worry - Here is a complete checklist for fall lawn maintenance and fall landscaping.
Your Complete
Fall Lawn Maintenance Checklist
While most people think of fall lawn care most in terms of leaf clean-up, there is definitely more to it than that. We've rounded up a complete list of fall lawn care tasks so you can be sure all of the important tasks are covered.
✔Leaf Clean-Up in the Fall
Since it's the most obvious, we'll start with fall leaf clean-up. There's no doubt that fallen leaves are an eyesore. But there's more to be worried about than just the mess. Leaves that are left on the ground can actually encourage rodents, ticks, and other pests to move in.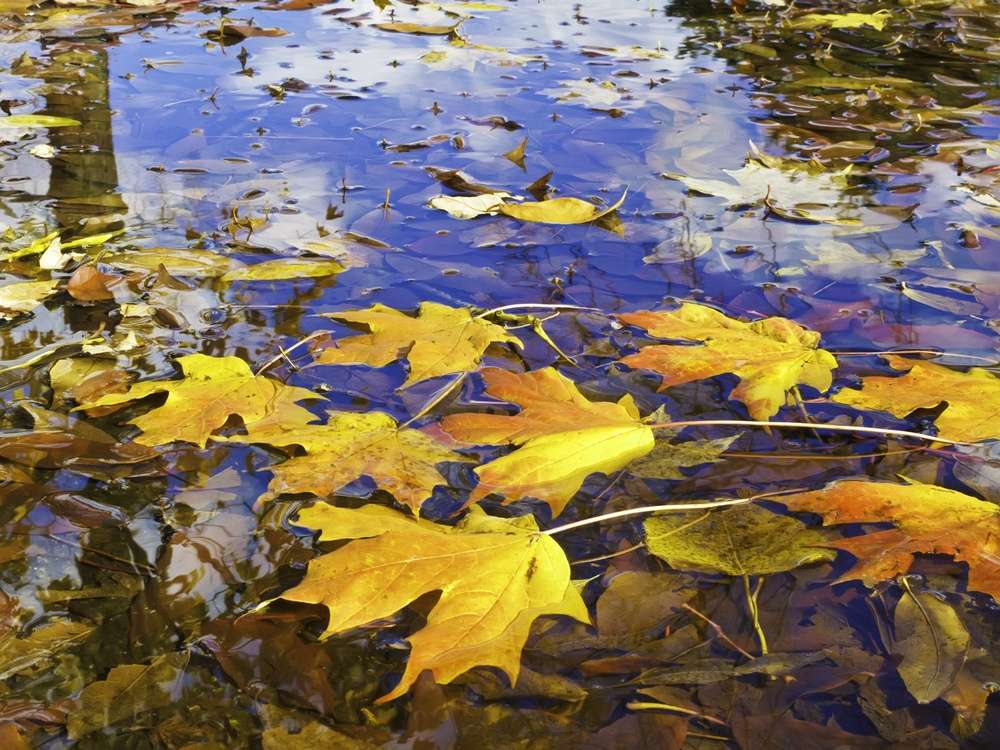 Heavy leaf cover can also cause areas of your lawn to begin to die since they block the sunlight. You should also plan to remove leaves before they can get in the way of an aeration and overseeding service.
✔End of Year Lawn Mowing
If you handle your own mowing, you may be anxious to quit in the fall. However, you don't want to leave your grass too long as it can make it more prone to snow mold come winter.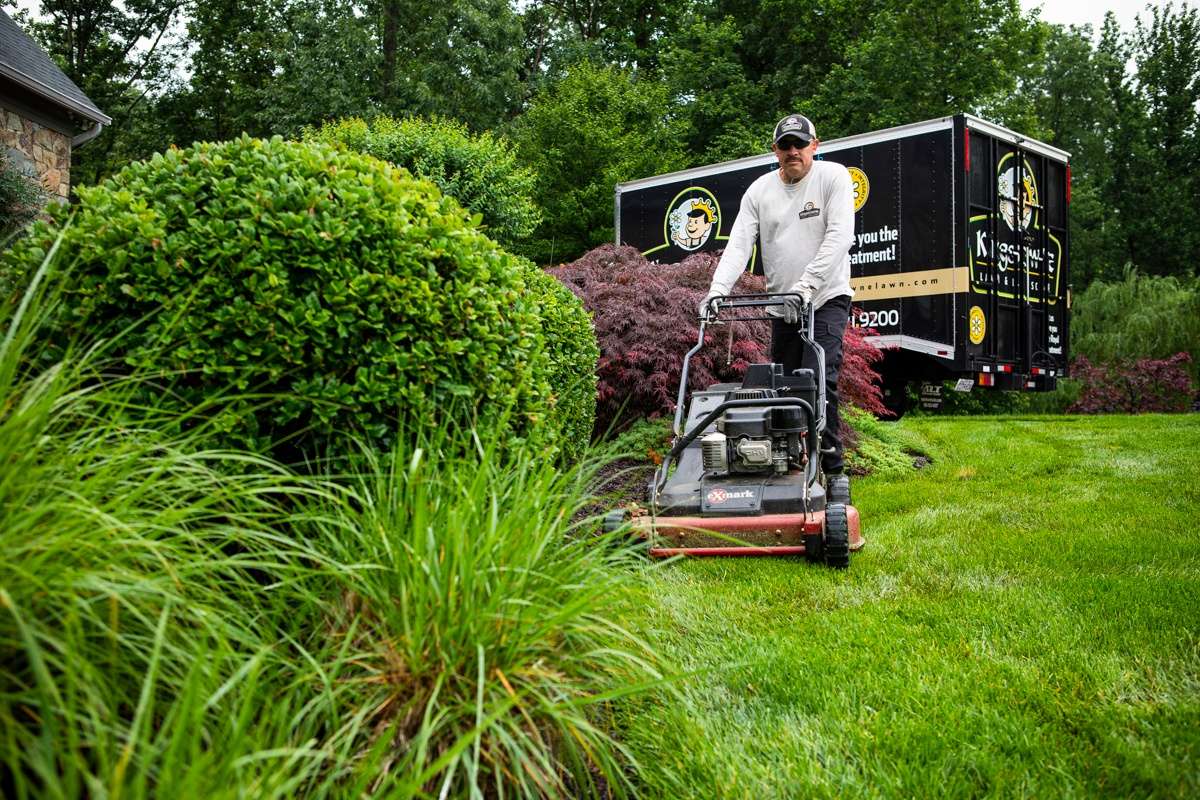 Depending upon the weather, the lawn mowing season in Virginia can go as late as the end of November. With that final mowing, your lawn should be mowed to the lowest recommended height for your grass type. In the Alexandria, Arlington, and Springfield, VA area that is typically around 2.5 -3".
✔Fall Lawn Fertilization
Applying fall fertilizer is an important fall lawn care task which will help your lawn to "green up" better come spring.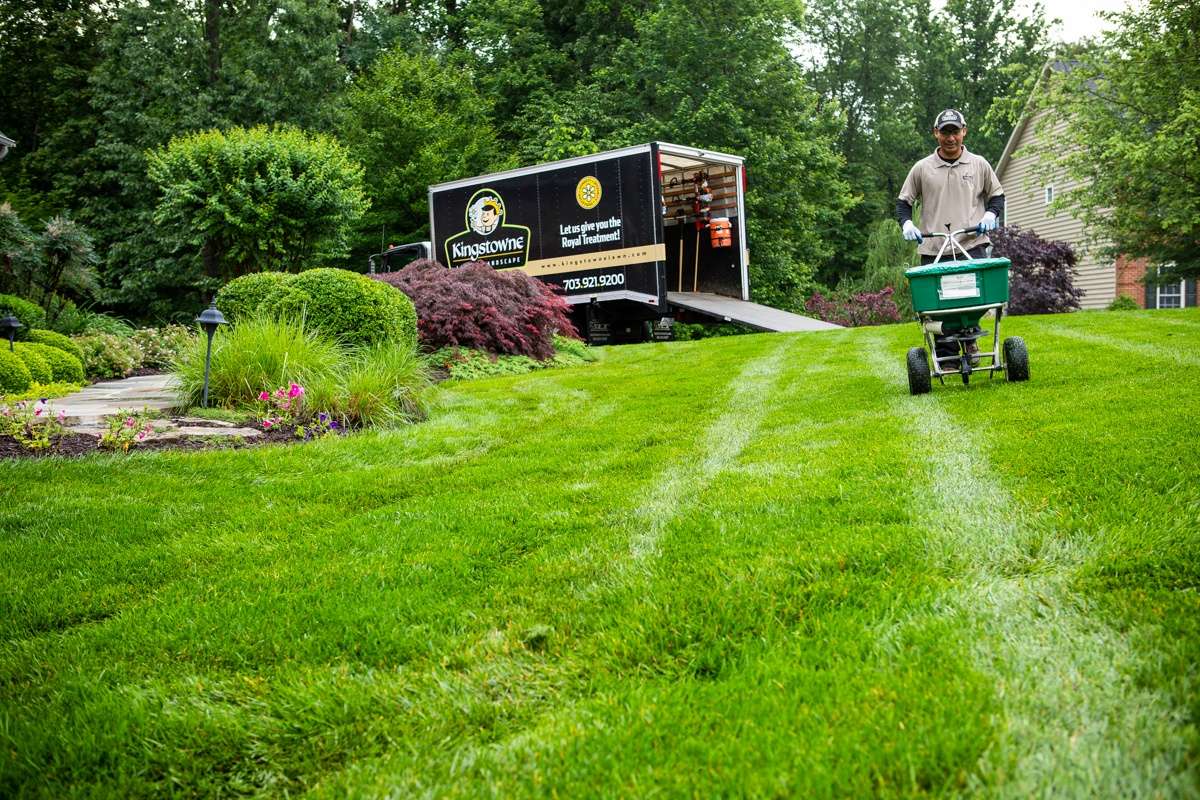 This is because fall fertilizer, which is also sometimes referred to as "winterizer" allows for better root development over the winter and into the early spring. You'll start spring off on a much better foot by performing this task.
✔Weed Control in the Fall
Weed control is often thought of as a spring task but the truth is, it's important for fall lawn care, too. During the fall, weeds are sending nutrients to their root zone.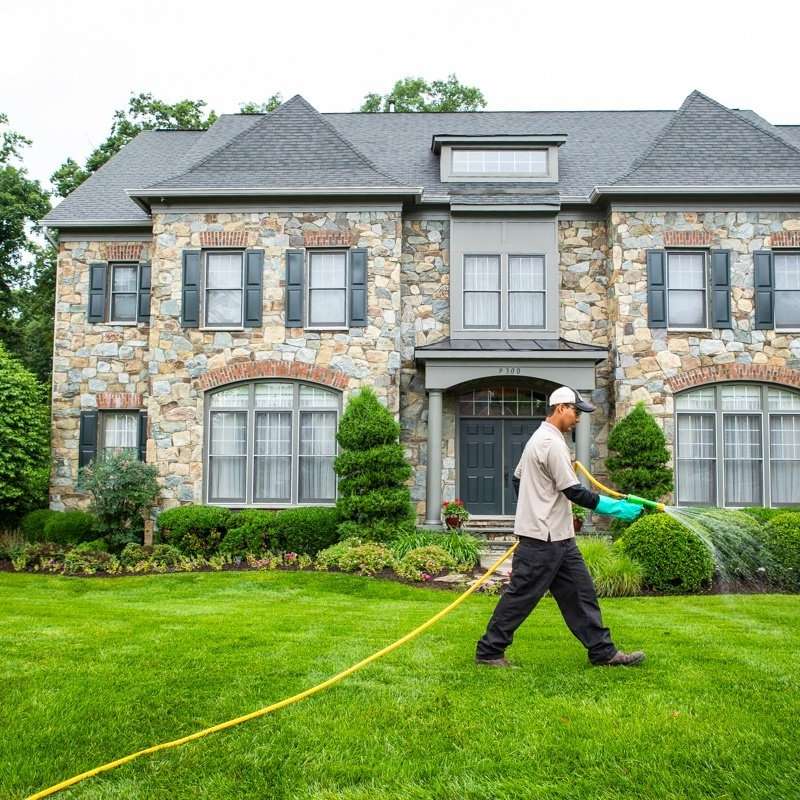 This means that when you spray weeds in the early fall, that material will be more likely to translocate to the roots and kill the entire weed.
✔Aeration, Overseeding, & Topdressing
Aeration, overseeding, and topdressing are three of the most important services you can have performed on your lawn. The process should all begin with aeration, which involves making holes by pulling small plugs throughout the lawn.
These holes allow more water, oxygen, and nutrients to penetrate down to your turf's root zone where they're needed most. The cores of soil left on the lawn will break down and discourage thatch growth.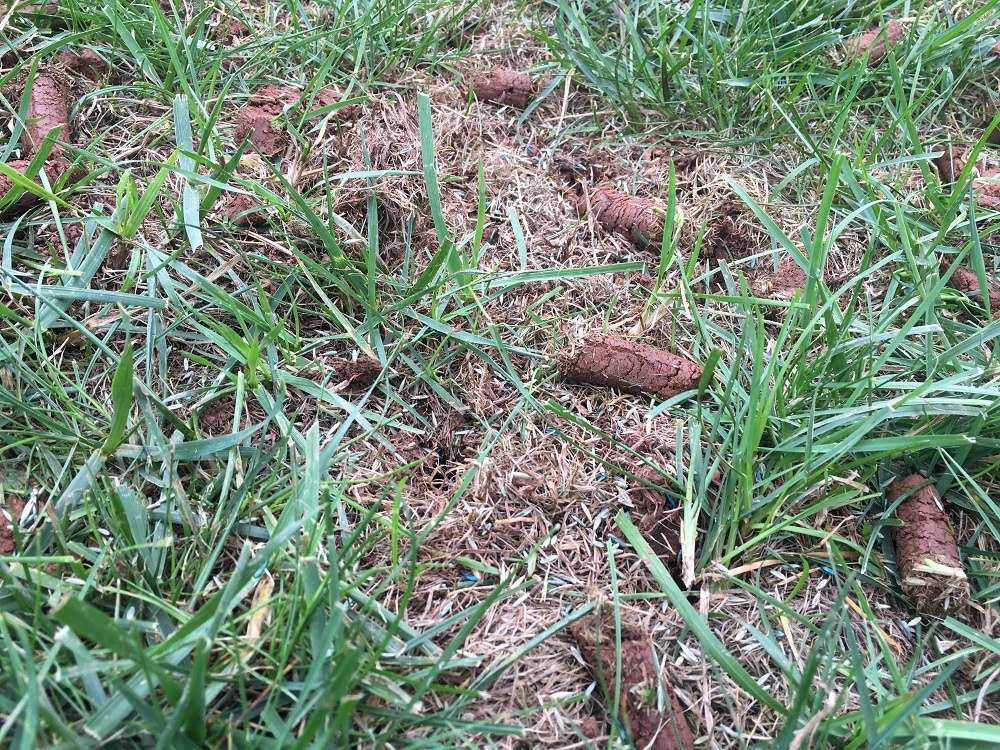 Overseeding is best performed at the time of an aeration service because it allows the seeds to fall in the holes This provides seed-to-soil contact and gives them the best chance for germination.
Following aeration and overseeding, the lawn will be topdressed with compost, which will fall into the holes as well. As the compost mixes with the clay, it will create a better layer of topsoil.
Your Complete
Fall Landscaping Checklist
There are also a number of fall landscape tasks that should be part of your checklist in order to keep your Virginia property looking neat and tidy but also to perform its best come spring.
✔Cutting Back Perennials and Grasses
Your perennials and ornamental grasses are going to start browning as the weather turns colder. That's why it makes sense to cut them back in the fall.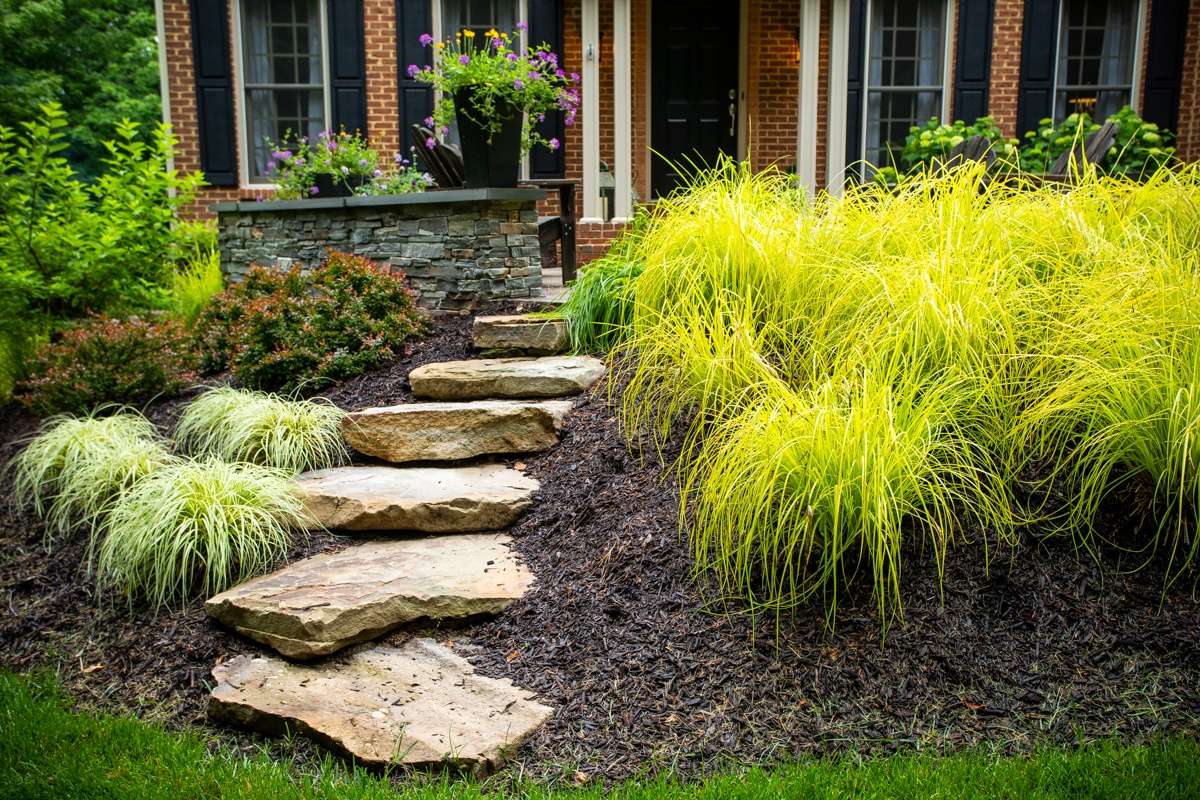 They'll survive underground and emerge looking even better in spring. Trimming off dead plant material in the fall allows new spring growth to emerge when the time is right.
✔Tree and Shrub Pruning in the Fall
It's easy for your ornamental trees and shrubs to start looking overgrown and messy in the fall season. But having your trees and shrubs pruned as part of your fall landscape regimen will ensure that they continue to look and perform their best.
Pruning is one of those services that you have to keep up with so that your ornamental trees and shrubs continue to look nicely shaped and not totally butchered. If you hold off on pruning for too long, you may have to make so many cuts to restore your plant's health that it's not aesthetically pleasing any longer.
✔Weeding in Landscape Beds
Weeds can be a terrible eyesore in your planting beds. Keeping weeds under control in the late fall can reduce how many actually over-winter and take over areas in the spring.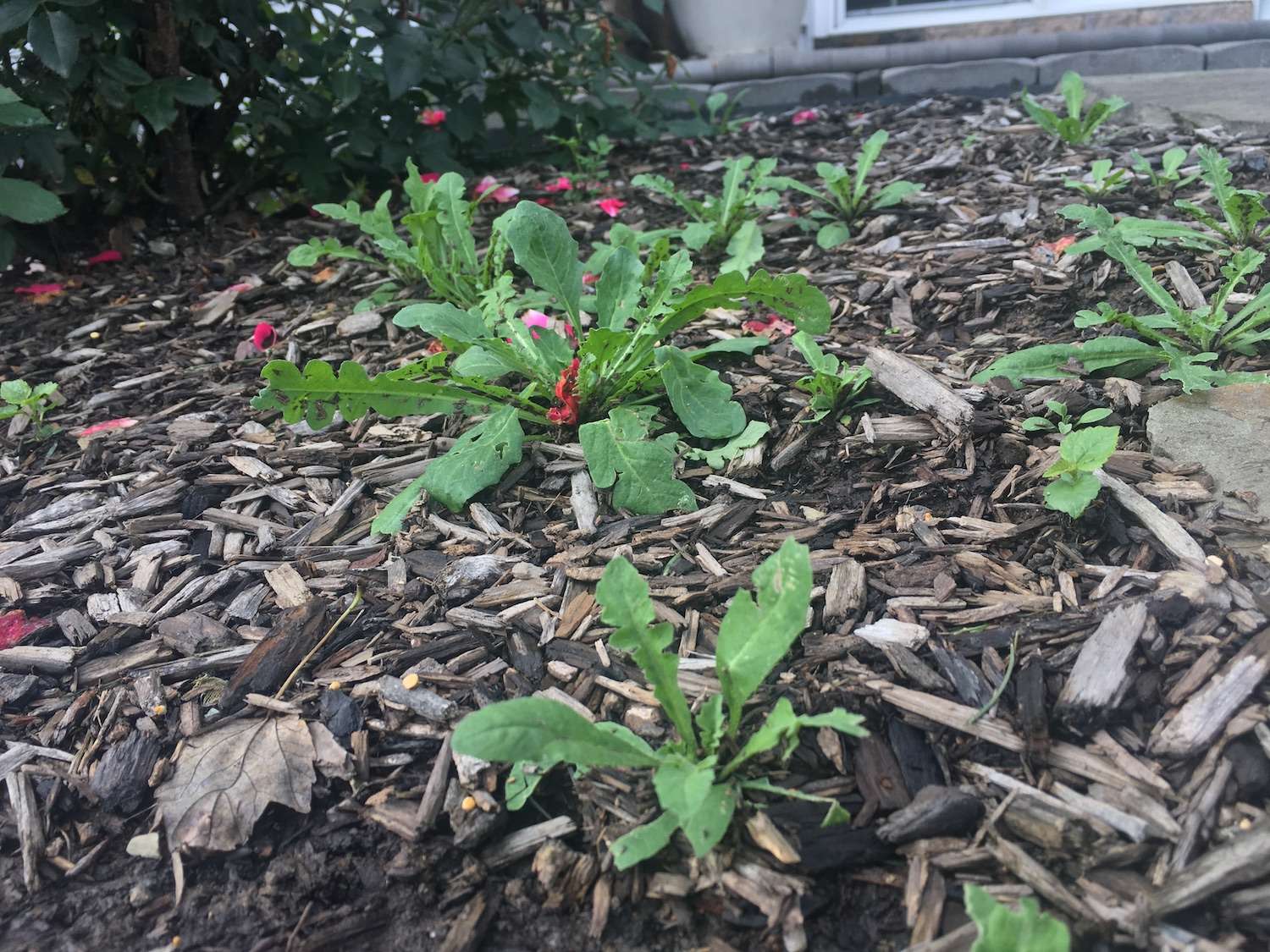 Even so, there may be some breakthrough that you'll have to hand-pull. If you despise weeding, you might consider a professional weeding service that will eliminate all of the hassles.
✔Edging and Mulching
Edging and mulching your plant beds is going to give your fall landscape a nice, clean look. By edging, and creating space definitions between your lawn and landscape, you can actually reduce overall maintenance. That's because it's easier to care for each delineated space separately.
In addition, a fresh layer of mulch will also help to protect your plants by insulating their roots as the temperatures get cooler. Mulch will also help suppress winter weeds.
Other Homeowner Tasks to Consider in Fall
While you're in the midst of cleaning up your lawn and landscape, you might want to think about other areas around the home, as well. Here are a few more tasks you might want to add to your fall checklist.
✔Hardscape Maintenance
If you have unsightly hardscaping around your property, then you might also want to have it repaired in fall. Perhaps you have a patio or walkway that was improperly installed and is therefore cracking. If your paver patio or walkway was improperly installed it may be settling, however, cracking mortar on a flagstone surface is pretty typical after 5 to 10 years and is not always due to improper installation.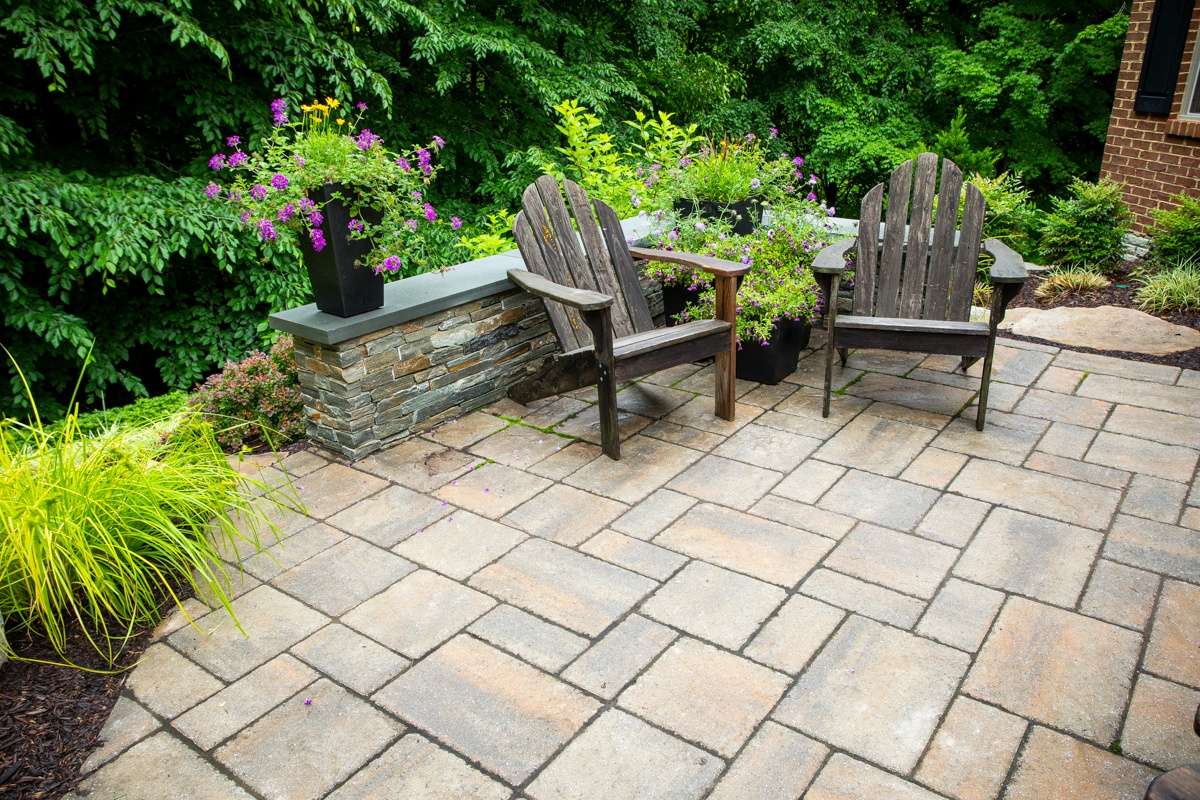 If you're getting frustrated with a failing element in your hardscaping then instead of continuing to deal with the headaches, you might consider having a replacement properly installed. In the end, it will be less maintenance than continually fixing pavers here and there.
✔Pressure Washing
Walkways, patios, sides of homes, decks, and other structures often become dirty or dull due to environmental stresses. While performing fall maintenance tasks on your landscape, you might also want to clean up these features, too.
Leaving these items dirty or dingy will detract from the overall beauty of your property. But power washing can help to rejuvenate many of these surfaces to give them a fresh, clean look.
✔Gutter Cleaning
The fall is a prime time for your gutters to fill up with fallen leaves. Unfortunately, this creates the ideal hang-out spot for pests, encouraging disease-bearing insects like mosquitoes to take up residence.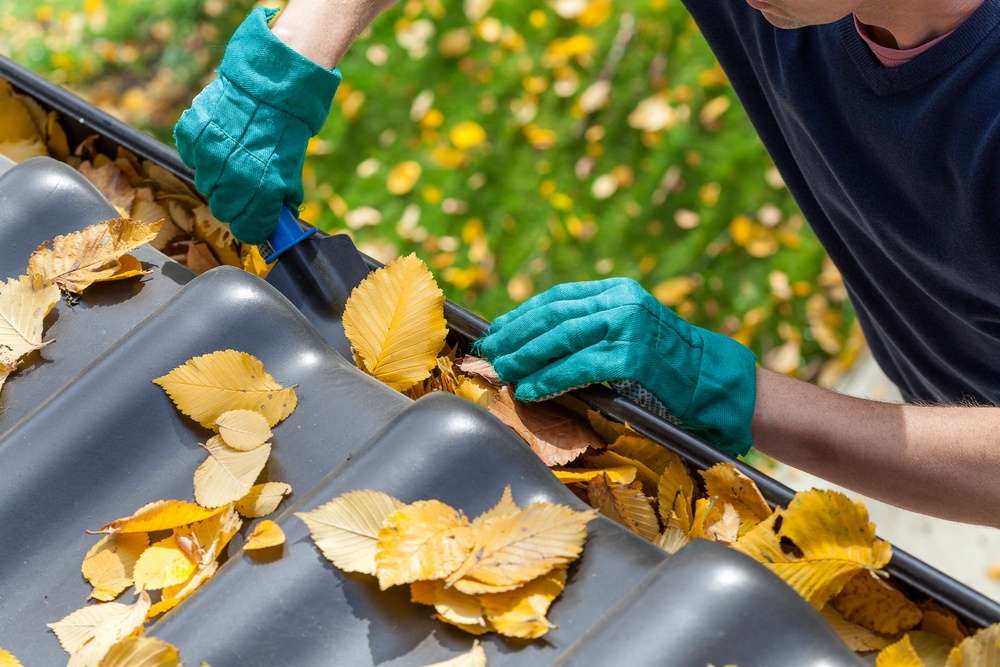 Of course, clogged gutters will also prevent them from functioning properly, causing overflow and even potential damage. But having your gutter cleaned out will prevent these problems. Instead of taking risks by getting up on ladders or on your roof, you can hand this task over to a professional and feel confident it will be performed with success.
✔Sealing and Staining Wood Structures
If you have a deck or another wooden structure on your property that needs sealing and/or staining, then you might want to consider having those services performed in fall.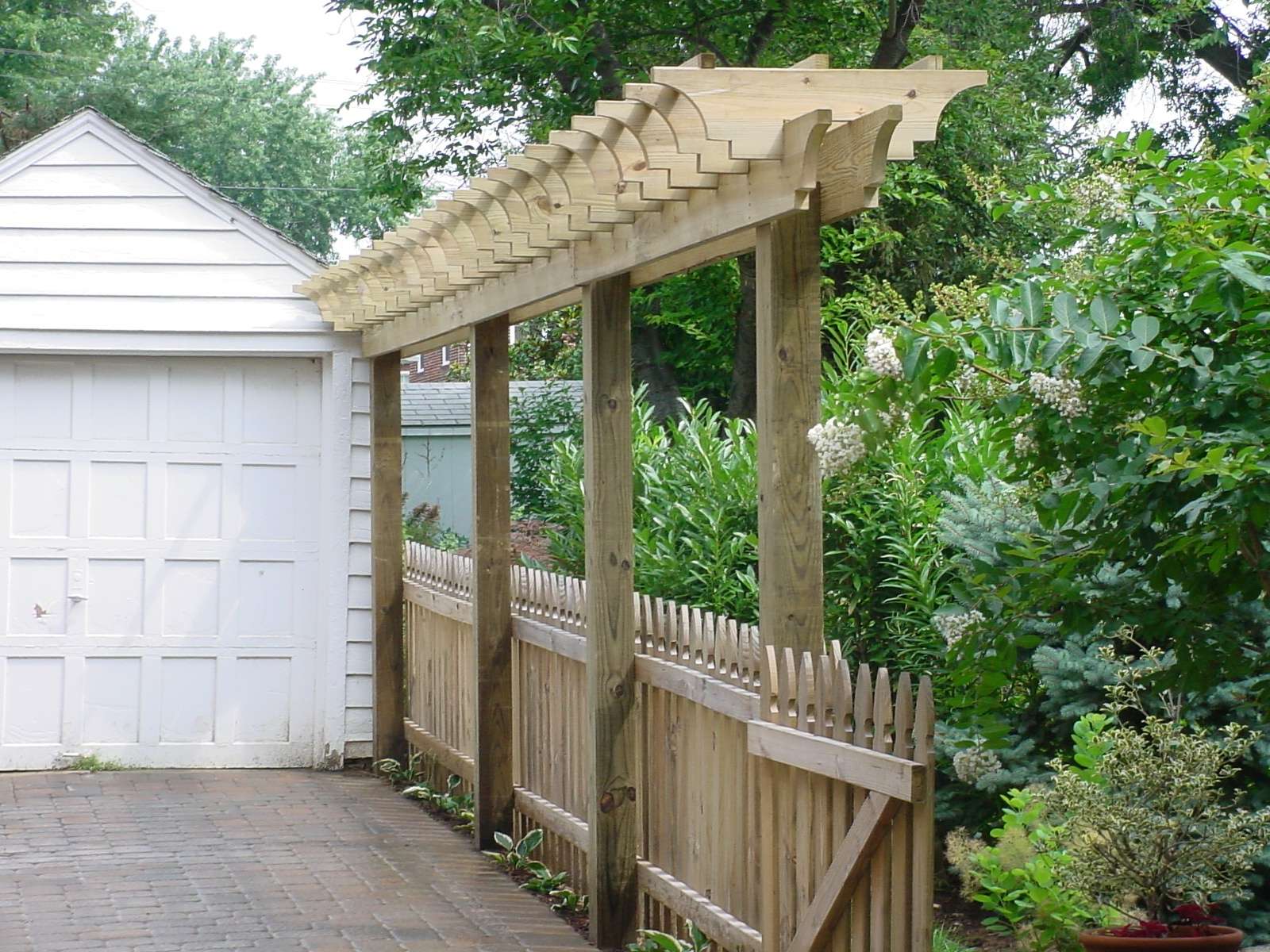 This will help you to avoid rot and also make your deck, pergola, or other wooden structure look fresh and appealing once again.
Working with a Professional for all Your
Fall Lawn Maintenance and Landscaping Needs
Keeping your entire property looking its best in the fall isn't exactly an easy feat. It can feel like Mother Nature is working against you every step of the way, and decreasing the amount of daylight you have to get it done in.
Just when you feel like you have your property looking neat and tidy, even more leaves begin to fall or you start to notice weeds popping up. It can truly feel never-ending. You only have so much free time and you might feel as though you're spending all of it working in your yard.
Instead of using up your limited free time and also worrying that you're missing important tasks around your property, you can hand your fall landscaping needs off to a professional. The right professional will know all of the tasks that will be beneficial to your landscape and when it's best to perform them. This will free up your time, eliminate your burdens, and provide you with peace of mind that your property is going to look its best.
If you're ready to get your property in the best shape possible, then hand over your lawn and landscape services to a company that can truly handle it all, request a maintenance quote and relax knowing we've got you covered.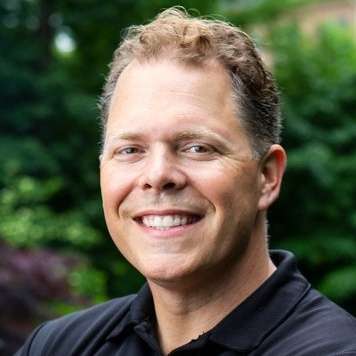 Krisjan Berzins - Owner, CEO
Since 1997, Krisjan has led the Kingstowne team with one simple philosophy, treat every customer like the "only" customer. His passionate pursuit of impeccable customer service has resulted in 24 successful years and a thriving company with over 85 employees, helping thousands of homeowners in the Alexandria, Arlington, and Springfield, VA area get what they want -- a worry-free property they can be proud of.