Does your lawn or landscape feel like a part-time job? If you feel as though you're spending more time trying to maintain your property then you are enjoying it, then chances are, you're frustrated. And if you work hard all week—the last thing you want to do is give up every weekend trying to keep up with your high-maintenance property.
While you might be looking for a professional to handle your lawn and landscape maintenance, you also don't want to feel as though you have to spend a fortune just to keep your property maintained. That's why you may be seeking out ways to reduce your maintenance needs.
We'll explore 12 tips for a low maintenance lawn and low maintenance landscaping, which should make your life easier.
Low Maintenance Lawn
Tips for Northern Virginia
If you feel as though you're spending entirely too much time working on your lawn, then these low maintenance lawn tips should help minimize the work.
1. Add Edging
By edging, and creating space definitions between your lawn and landscape, you can actually reduce overall lawn maintenance. That's because it's easier to care for each delineated space separately. Edging also allows you to see weeds more easily.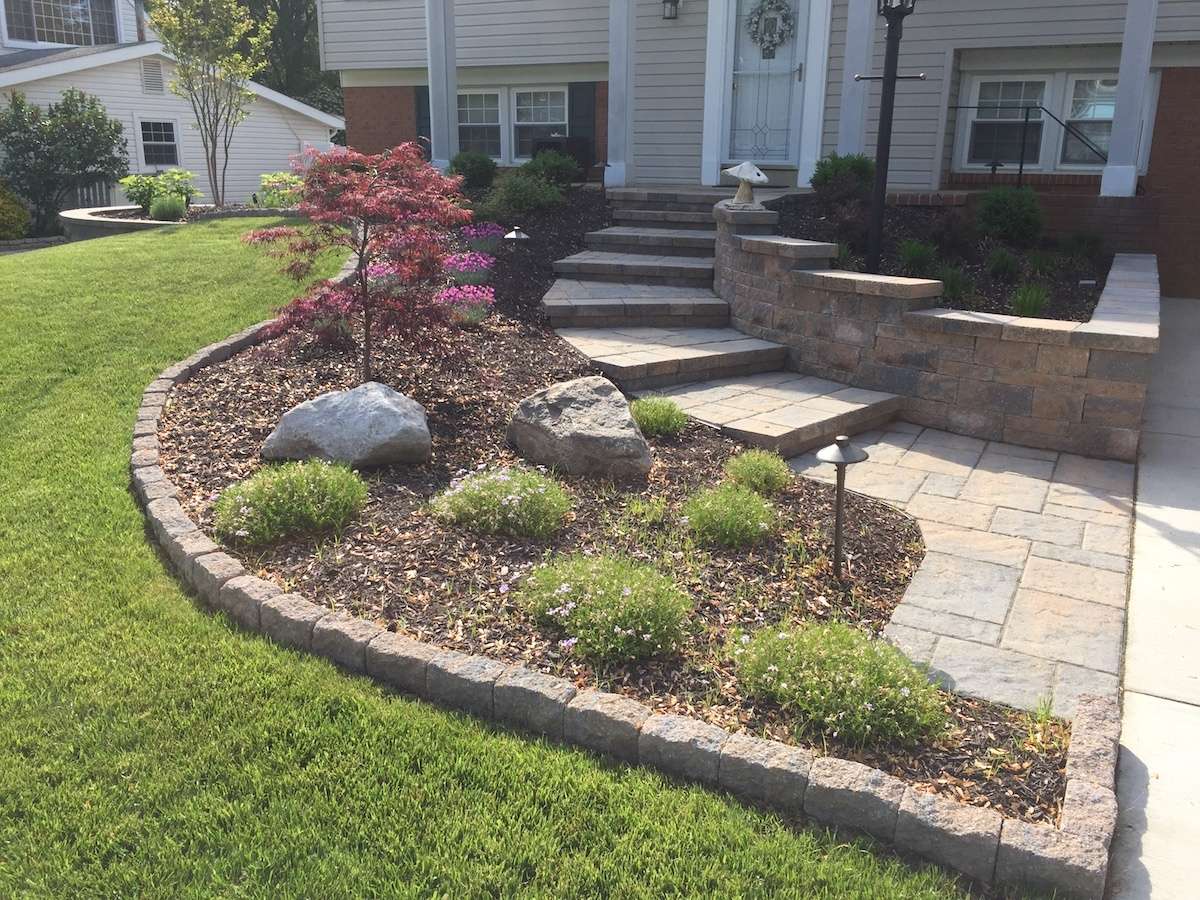 You can create edges by cutting them in or even using hardscaped edges. Enlarging or connecting beds or adding them along fences or other areas that you have to trim all of the time, can also reduce maintenance.
2. Mulch Your Clippings and Leaves
Instead of having to bag up all of your leaves and clippings, mulch them back into the lawn. It will save you time and is better for the lawn. When left as mulch, the clippings and leaves are rapidly broken down by soil microorganisms, which release nutrients from the mulched plant material back into the soil.
3. Thicken Your Lawn and Say Goodbye to Weeds
By getting on a lawn care program that will thicken your lawn, you can help reduce the growth of weeds. A thick and healthy lawn will naturally defend itself against weed growth. Weeds will be choked out by your thick and thriving turf.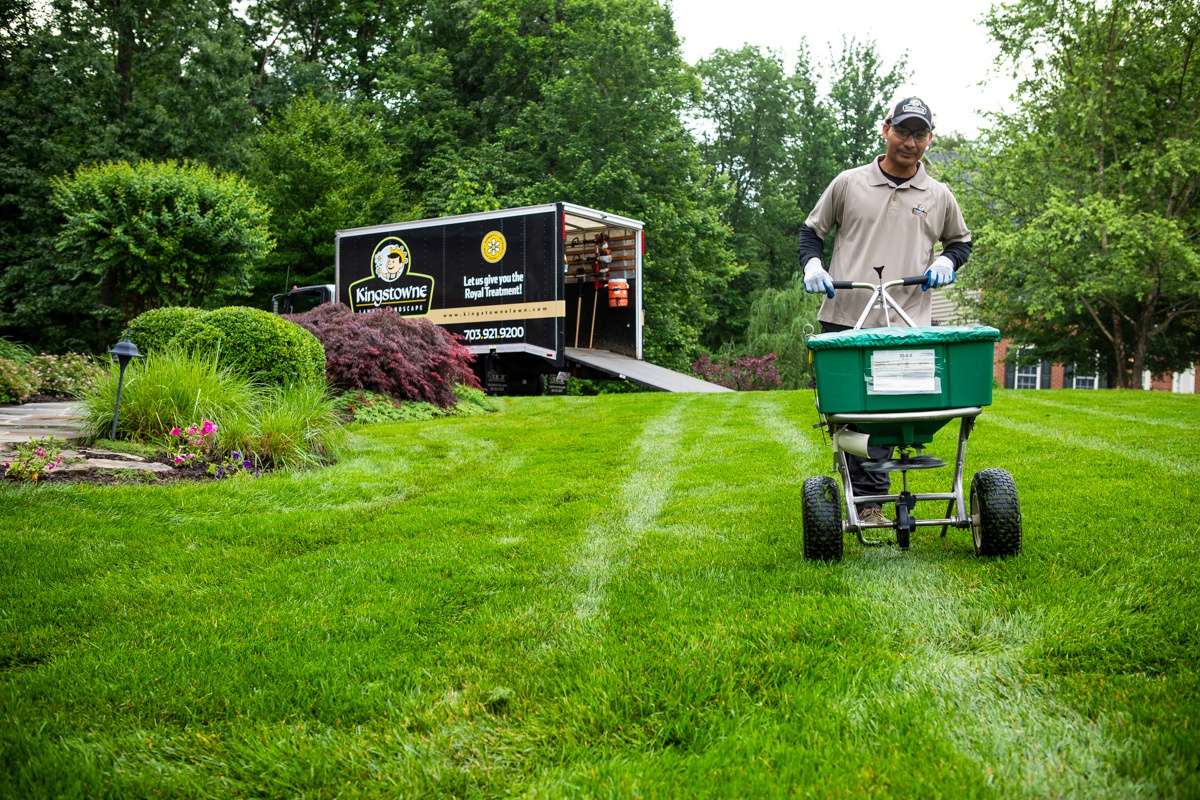 4. Hire a Lawn Mowing Service
If mowing is a chore you'd rather not have to do every weekend, then consider hiring a mowing service to do the work for you. It's the easiest way toward a low maintenance lawn. Instead of spending your weekends cutting grass, you can spend your time enjoying your lawn.
Low Maintenance Landscaping
Tips for Northern Virginia
If your trees, shrubs, and plant beds are causing you headaches, then you might be looking for some low maintenance landscaping tips. Here are some ways that you can reduce the amount of work you have in your landscape.
5.
Choose Low Maintenance Shrubs
and Trees
Trees and shrubs that are not ideally suited to your property's conditions or that are prone to disease or pest problems may be causing you more trouble than they're worth. You may want to consider replacing them with low maintenance trees and shrubs.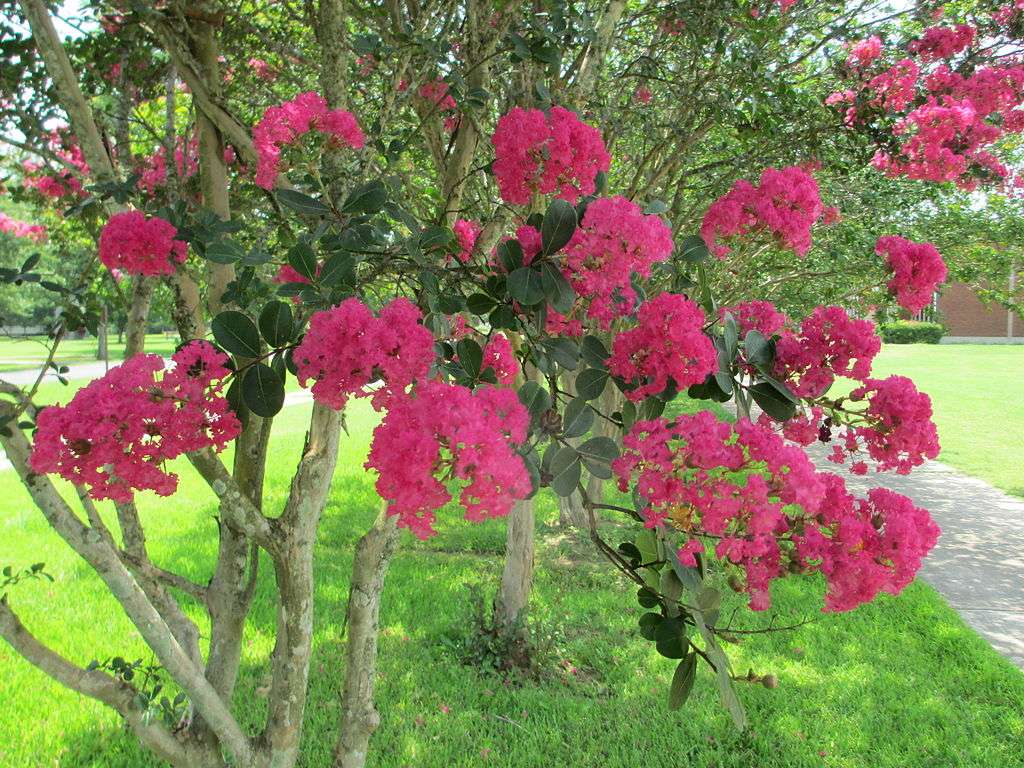 Some low maintenance shrubs that we might recommend include azalea, various varieties of holly, or Otto Luyken Laurel. Some low maintenance trees that we might suggest include Crepe Myrtle or various types of maple.
6. Go with Groundcover
Groundcover makes a great choice if you're looking to reduce the amount of maintenance you have in a certain area of your landscape.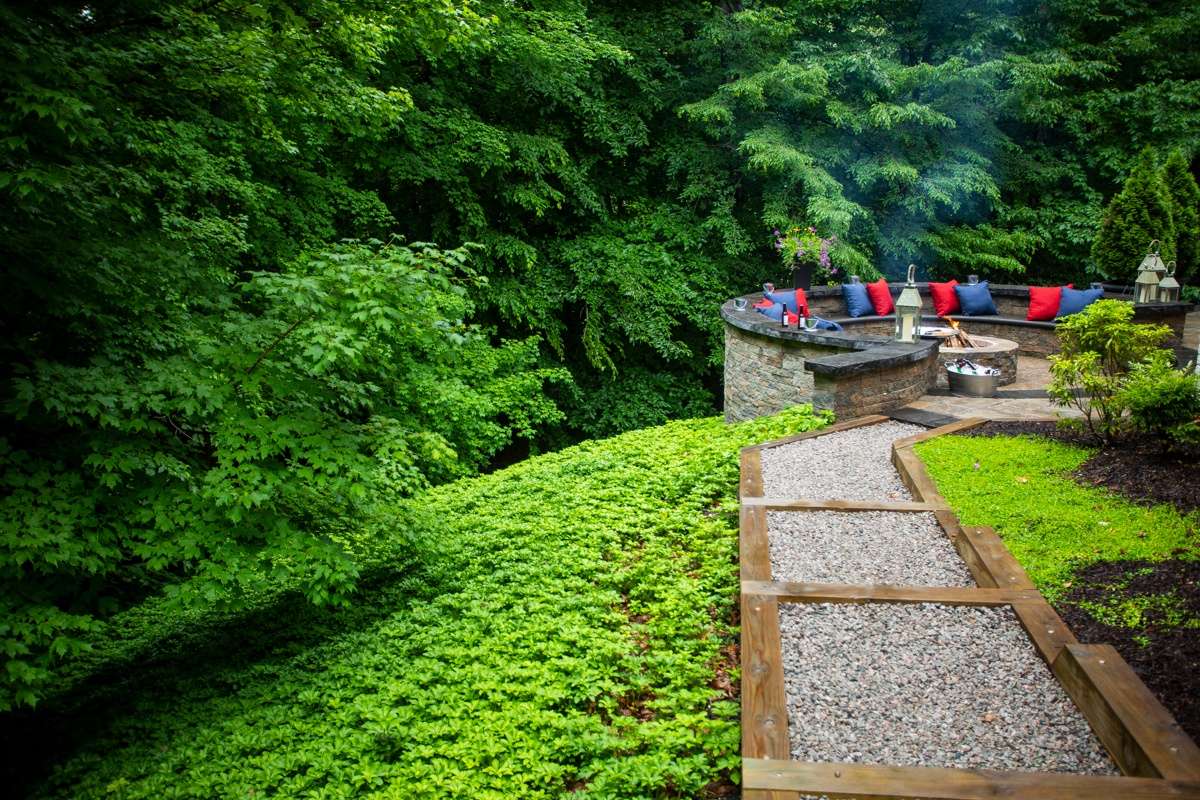 If you have a certain area of the lawn that has always struggled and it feels like a never-ending battle to try and get it into shape, it might just make sense to add groundcover in that area. Groundcover also makes a good choice for slopes that are difficult to mow or weed.
7. Trim Trees and Shrubs Often
Regular trimming might sound like more of a chore than a tip for low maintenance landscaping, but the truth is, if you keep up with trimming on a regular basis there will be less work to do each time.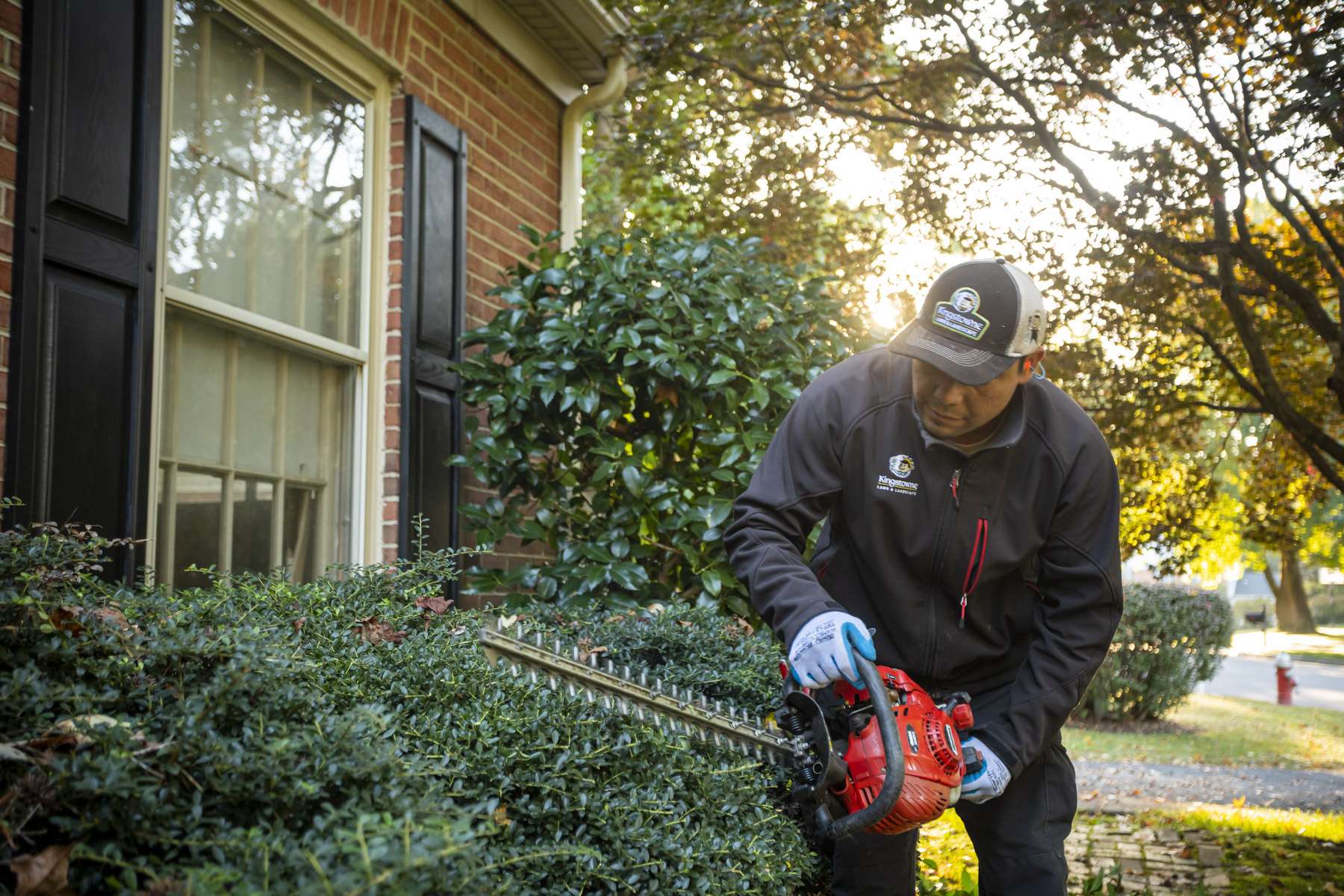 That's a lot easier than allowing it to turn into a giant and unmanageable chore. If pruning is a task you'd rather not handle at all, then you might even consider a pruning service so that it's taken care of for you!
8. Mulch Annually
Mulching your yard every year will help reduce weeds. That's because weeds need light and warm soil to survive. By using mulch as a natural weed barrier, you can keep most weed seeds from sprouting in the first place.
By blocking their access to sunlight, most weeds simply won't have the energy to break through the mulch. To be as effective as possible, use high-quality mulch that will truly limit weed breakthrough.
9. Keep Up With Weeding
Weeds in your Northern Virginia landscape can be a major source of frustration, but using pre-emergents to keep weeds at bay will make them less of a problem. Even so, there may be some breakthrough that you'll have to hand-pull.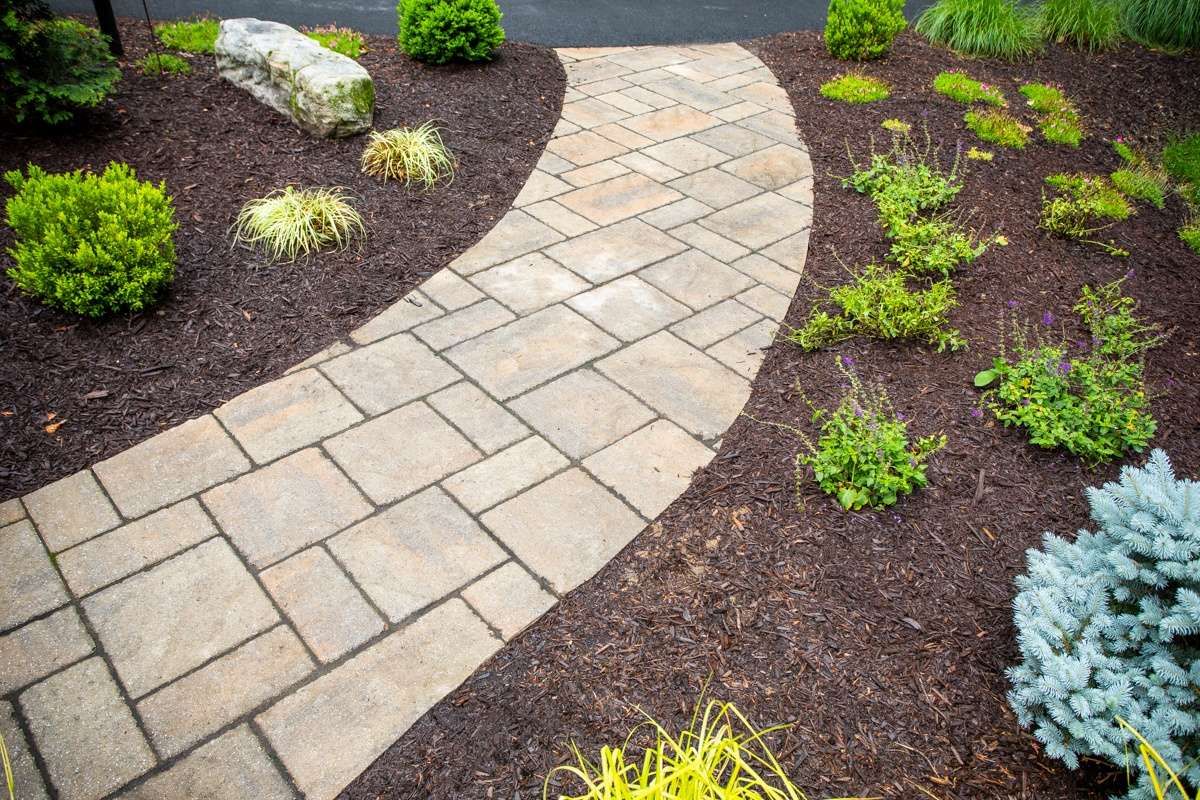 If you despise weeding, you might consider a professional weeding service that will eliminate all of the hassles.
10. Choose
Low Maintenance Flowers
The flowers in your landscape can easily become a major chore if you choose flowers that aren't well-suited to your property. For instance, choosing a flower that needs full sun when you have a shady yard is going to be nearly impossible to maintain.
Choosing low maintenance perennials that are best suited to Northern Virginia conditions will keep the work at a minimum. Some low maintenance perennials include sedum, coneflowers, and salvia.
Low Maintenance Hardscaping Tips
The choices you make in hardscaping will impact how easy these areas are to maintain. Here are two tips on how to make hardscaping the easiest maintenance portion of your property.
11. Replace High-Maintenance Materials
If you have an old, pressure-treated lumber deck that is starting to really show its age, you might consider replacing it with composite. Composite decking is virtually maintenance free. It does not rot and can hold up to wear and tear from the weather.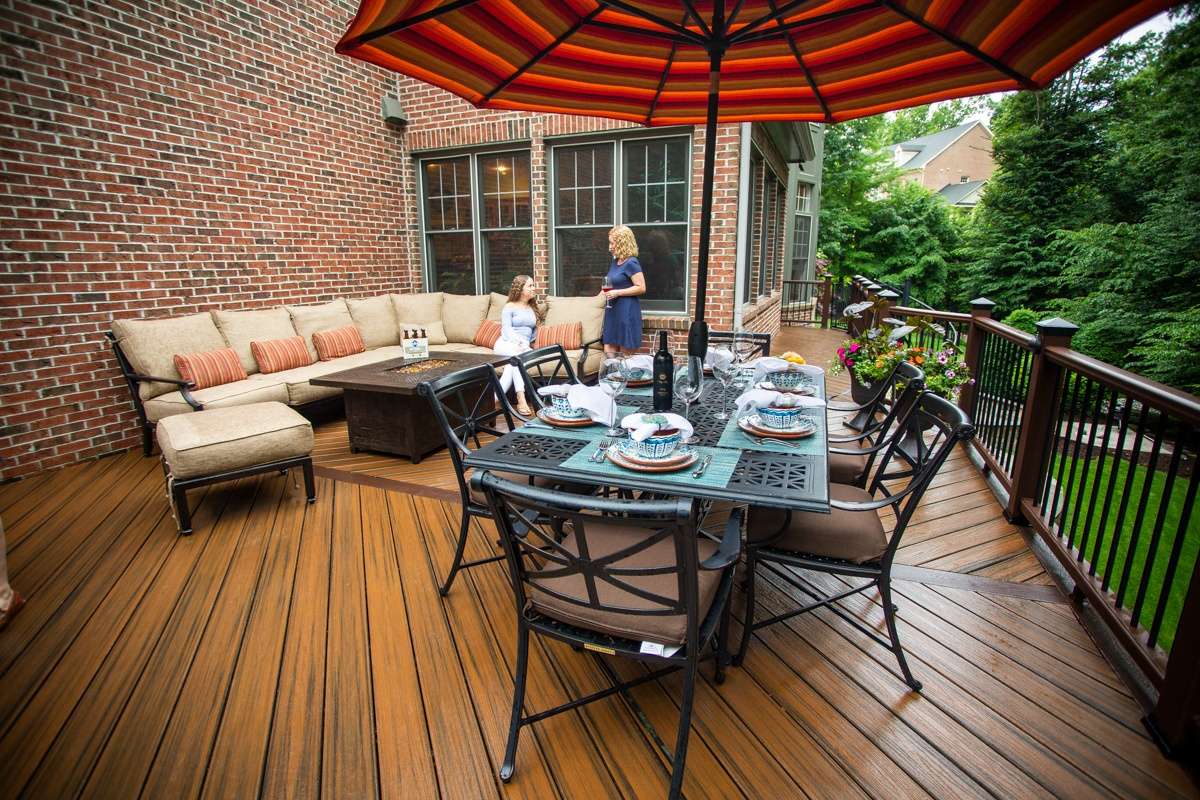 It also does not require staining. An occasional pressure wash is all composite material requires in order to continue looking its best.
12. Replace Poorly Installed Hardscaping
Do you have a patio or walkway that is failing because it was improperly installed? If you're getting frustrated with a failing element in your hardscaping then instead of continuing to deal with the headaches, you might consider having a replacement properly installed. In the end, it will be less maintenance than continually replacing pavers here and there.
Get Back to Enjoying your Lawn and Landscape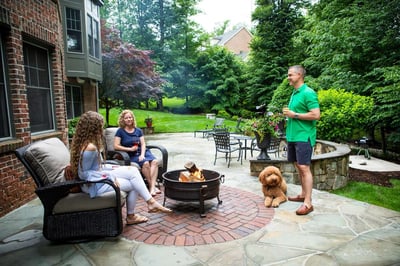 By making some of these changes, you can spend less time worrying about getting your lawn and landscape under control and spend more time being outside and just enjoying your space. You shouldn't have to constantly feel frustrated every time that you step outside.
Of course, you don't have to feel as though you have to make all these changes yourself. By allowing Kingstowne to take various maintenance services off of your plate, or having us make some of these low-maintenance changes, you can gain some valuable peace of mind. It could be the difference between a lawn and landscape that makes you want to pull your hair out and one that you can truly enjoy.
Get started now! If you'd like to discuss lawn and landscape maintenance services or a landscape consultation, we'd love to discuss your customized plan, and help you to finally relax knowing that your property is in good hands.
Image sources: crepe myrtle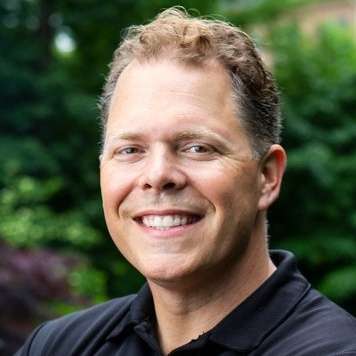 Krisjan Berzins - Owner, CEO
Since 1997, Krisjan has led the Kingstowne team with one simple philosophy, treat every customer like the "only" customer. His passionate pursuit of impeccable customer service has resulted in 24 successful years and a thriving company with over 85 employees, helping thousands of homeowners in the Alexandria, Arlington, and Springfield, VA area get what they want -- a worry-free property they can be proud of.