Do you feel like your porch landing is lacking appeal or function?

If you do, you're not alone. Too often, we see beautiful homes built here in Alexandria, Arlington, and Springfield, VA with a front stoop that looks like it was thrown on as an afterthought.

It's common for contractors to add a builder's grade, concrete front landing, and a right-angle concrete walkway to the homes they build. But neither do anything to add curb appeal to the home.

In fact, most people would say these small and boring landings detract from an otherwise gorgeous home. They just seem like they don't "fit."

If that's the case for you, then you might be looking for some front porch ideas. You might be wondering if there's a way to freshen up a tired and boring concrete stoop to add value to your home.

Here are some of our best front porch ideas and design considerations.
Updating a Porch Landing Can Have a Great ROI
When it comes to projects which have a solid ROI (return on investment), anything having to do with front yard curb appeal is high on the list. Among those projects, upgrading a porch landing or porch steps is a smart choice. You add a lot of value to your home with these types of projects and they don't have to be a huge investment.

In fact, if the concrete is still in good shape, we can reface it with brick or stone. That makes for a beautiful upgrade for a very minimal investment.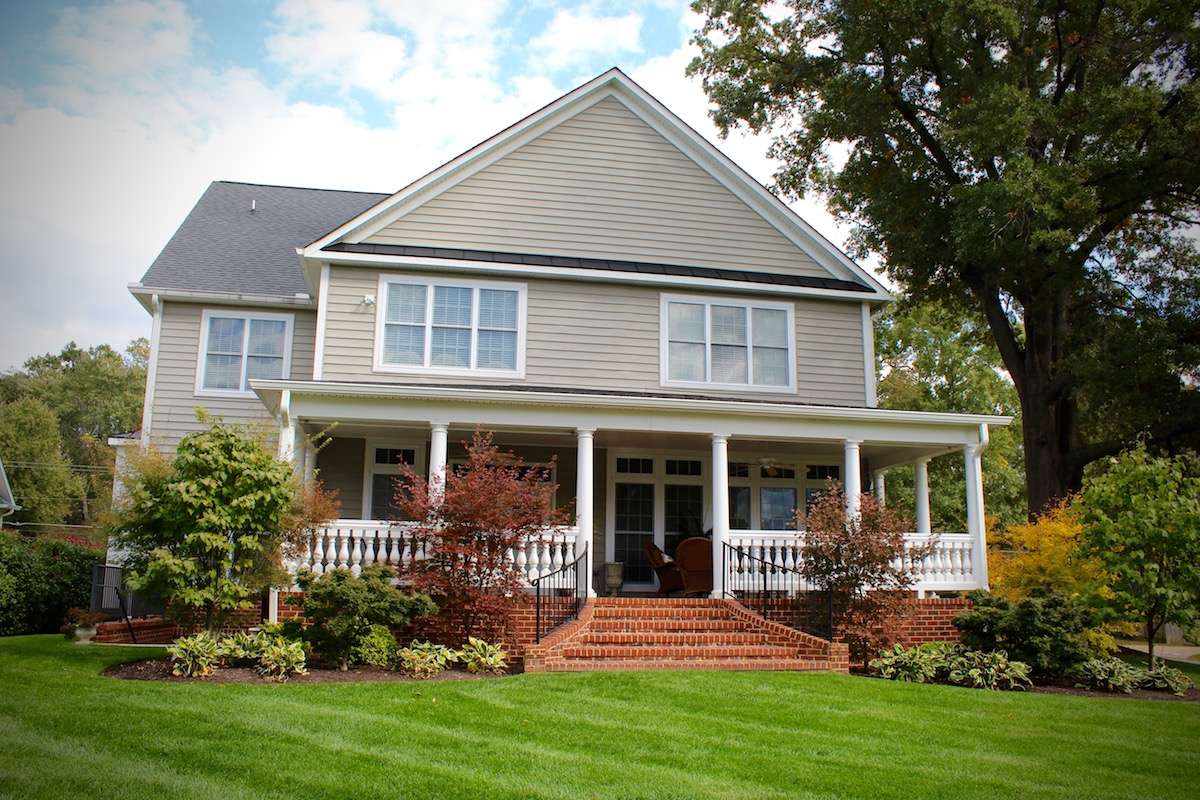 Of course, we know that the concrete might not be in optimal shape.

The good news is that this presents an opportunity to change the look or the shape of your front stoop since you need to replace the concrete anyway. Oftentimes, a front stoop or (porch landing) is this incredibly small and angular design that was easy for your builder to just add to your home before moving on to their next project.

But it's likely not very functional. A stoop like this is typically so small that two people can't even stand together on it. Now you have the chance to make it larger and more functional or even to add some roundness to it, rather than having this box-shaped feature. You can enhance both the aesthetics and the functionality.

Along with that, you can also upgrade to a much nicer material like brick or stone. But even replacing the tired concrete that has exposed aggregate with new concrete is still a major upgrade from what you previously had.
A Porch Landing Upgrade Can Impact Safety, Too
Most often, we think about porch landing and porch steps in terms of aesthetics. These are some of the very first elements of your home that people see and you want them to look great.

But, an outdated landing and steps can also pose safety concerns.

Over time, a concrete stoop could settle and become unlevel. This can make it dangerous to navigate. Instead of being a seven-inch step up, it could become a nine- or ten-inch step up (due to settling). This is not only not up-to-code, but also dangerous. The last thing you'd ever want is for someone to get injured on your property because of losing their balance and falling.

Although it's not the most exciting aspect of renovating a front stoop, it's an important factor to consider. With an upgrade, you can make the front of your home function better and in turn, make it safer.
Involving a Designer in Your Front Porch Ideas is Key
Whether you have existing concrete in decent shape and just want to reface your front landing for an upgraded look—or you want to start from scratch with something entirely new—the key to getting the most out of your investment will be working with a landscape designer. They'll be thinking not only about how to make the area more attractive but also how to make it more functional.

So often, the lack of a designer in the process is where things go awry in the first place. When a builder hires a mason to throw together a front stoop, it's usually just an order taker who puts something together with no design expertise. This is why so many homes end up with a tiny box-like stoop and some boring, angular walkways.

But when you're talking about something as highly visible as a front landing, you want to know that you have something visually attractive and usable, too. A landscape designer can ensure this is exactly what you get. Instead of just slapping something onto your house, you'll get a design that looks like it was meant to work with your home and that will get you the most possible curb appeal and value.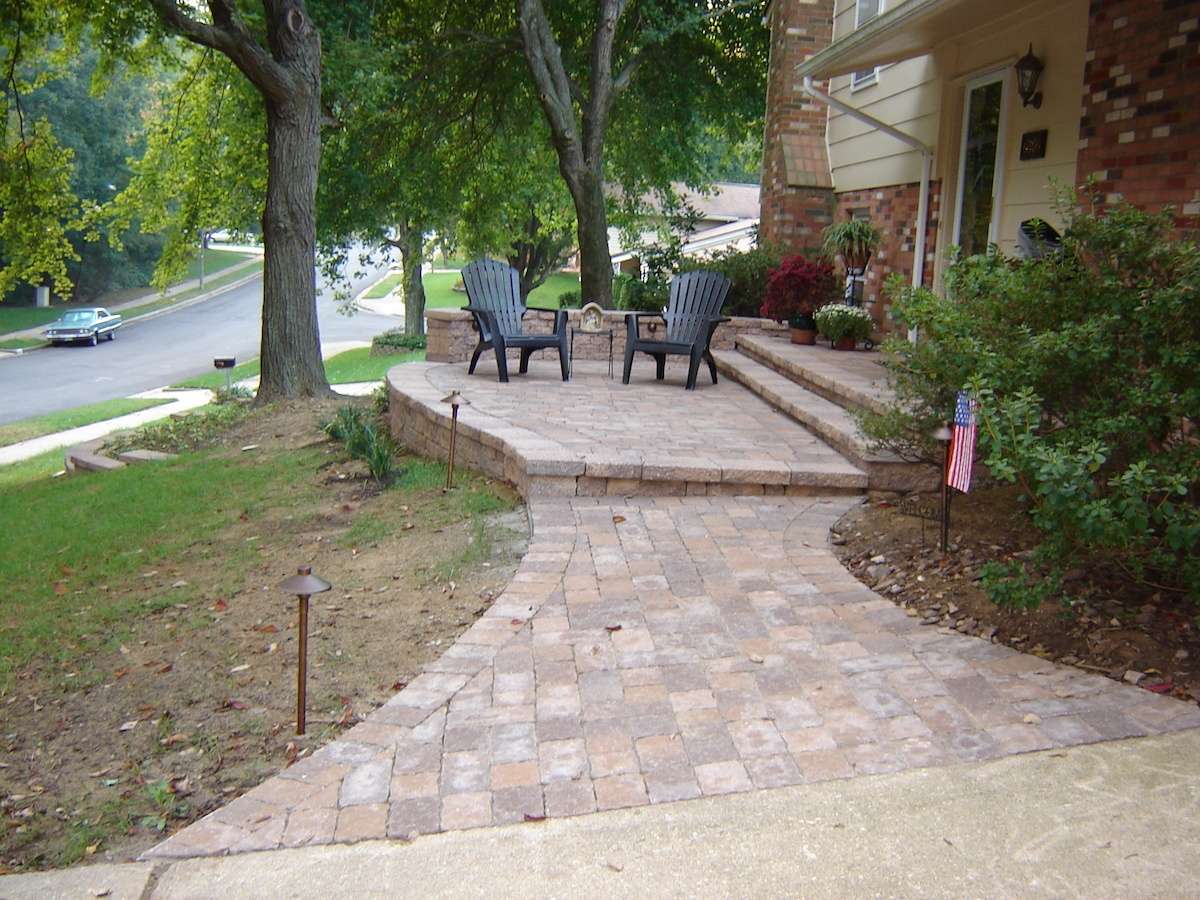 Don't Forget About the Front Walkway and Steps
Front yard walkways also have a major contribution to the overall aesthetics and curb appeal of the front of your home. They should work in tandem with the front porch. But so often, front walkways are built awkward and small so that they are barely functional. You might even need to walk in a single-file line to use these features.

We've written extensively on walkway material ideas and upgrades if this is going to be part of your overall front yard overhaul.

The truth is, it doesn't make sense to upgrade a concrete landing but leave the same boring and tired concrete walkways in place. With a new design, you can have a total upgrade that ties everything together.

The same is true for outside steps. If you have a sloped property or are in need of adding steps, these can be valuable upgrades that can help make your property look and function better.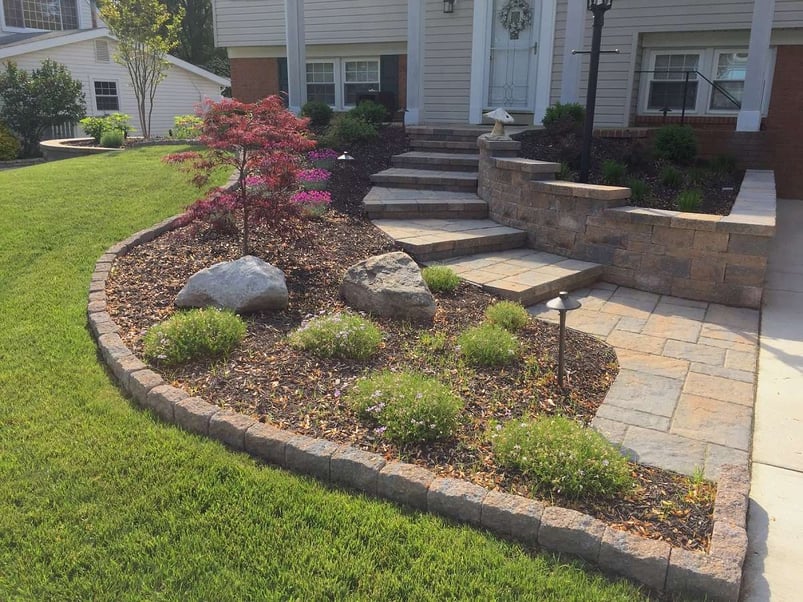 Choosing a Landscape Designer for Your Front Porch Upgrade
If you've lived with a front landing or porch area that you really dislike, and that you feel adds nothing to your home, then you want to make sure that your upgrade "gets it right." That comes down to choosing a landscape design company that you can trust has an eye for design along with the know-how and experience to get your project done right.

At Kingstowne Lawn & Landscape, we have worked on numerous projects like this over the years. Unfortunately, it's a testament to the fact that so many of the homes in our area are built with a subpar front porch in the first place.

But we think you ought to be able to feel proud of your home and your front landing area shouldn't hold you back. We can help with lots of different ideas that would help you upgrade that space and get a great ROI for doing so. At the end of the day, we want to help you get the most value and enjoyment out of your home.

If you're looking for a trustworthy landscape designer to help you upgrade your front porch at your Alexandria, Arlington, or Springfield, VA home, request a landscape consultation, get your customized plan, and relax as you get the royal treatment.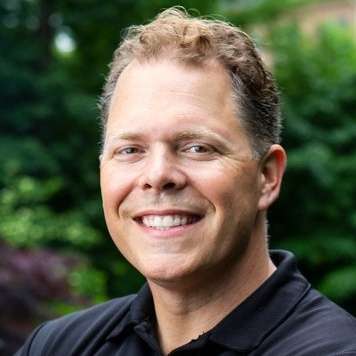 Krisjan Berzins - Owner, CEO
Since 1997, Krisjan has led the Kingstowne team with one simple philosophy, treat every customer like the "only" customer. His passionate pursuit of impeccable customer service has resulted in 24 successful years and a thriving company with over 85 employees, helping thousands of homeowners in the Alexandria, Arlington, and Springfield, VA area get what they want -- a worry-free property they can be proud of.