A lot of homes in our area have nice landscaping. But "nice" may not be quite what you had in mind.
Maybe you're looking for is "spectacular" landscaping. You want those landscaping ideas that cause a passerby to stop and say "Wow."
In other words, you'd like a unique landscape that stands out from the crowd. This isn't achieved with a couple of common shrubs and some flowers here or there. What you plant in your landscape can make all the difference.
Achieving head-turning landscaping takes a thoughtfully planned design that will take your property to a whole new level.
Here are 6 different plant ideas that go beyond the common landscape design installations and produce a much more exciting finished product.
1. Choose Small Ornamental Trees for Big Impact
Ornamental trees can go a long way in enhancing the overall look of your property. These are trees that add aesthetic value to a property because of their flowers or foliage, bark, fruit, or shape (or any combination of these factors).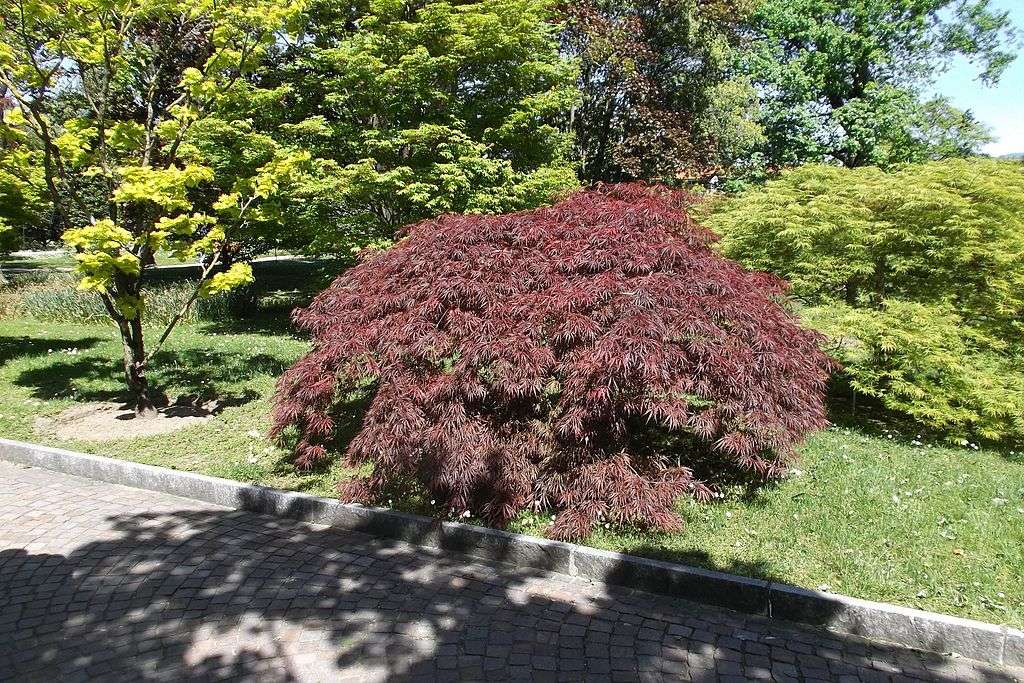 Because ornamental trees tend to be more compact, they make a great plant choice for smaller landscapes, including townhomes, where trees otherwise might not be possible. You might only be able to fit one or two small trees but they can make a big impact if you choose wisely. One of the more popular ornamental trees that we add are Japanese Maples, which are known for their colorful foliage from spring through fall.
2. Add a Unique Plant That Stands Out
Adding a selective specimen plant can really create head turns as it becomes the "star of the show" so-to-speak. When a property has a lot of different plants that look alike and then one really unique plant that stands out, it certainly has an impact.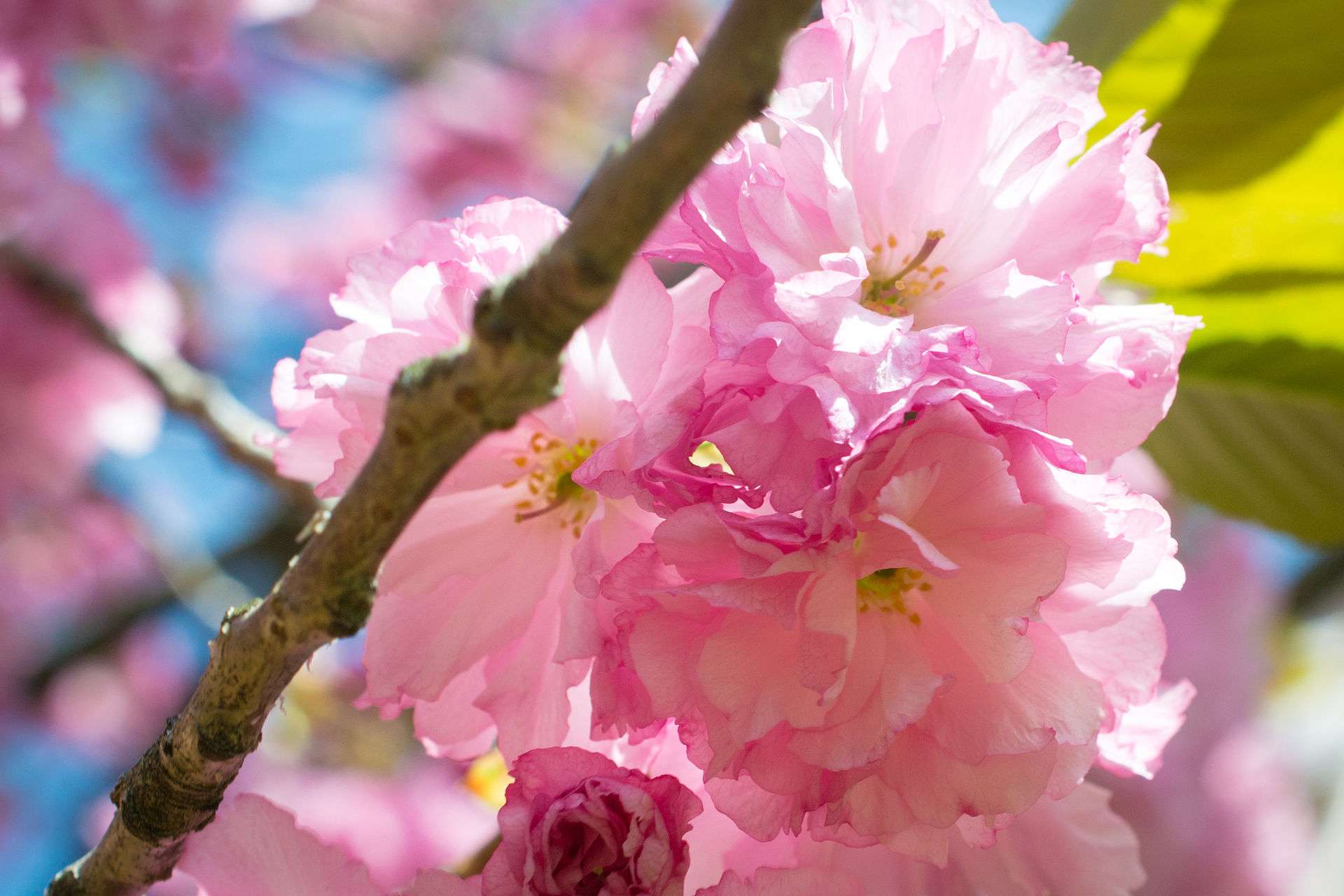 This might be a topiary shrub that becomes a focal point of your landscape design. Or, it might be a really colorful plant that stands out due to its bright color. Perhaps almost everything in your landscape is green but you add a specimen plant that has burgundy foliage. It's going to stand out. A unique ornamental tree can also be a specimen plant choice.
3. Think About Plant Variety
When it comes to the best plant ideas for your landscape, variety is so important. A boring landscape with too much of the same plant type really won't do anything to add aesthetic appeal to your property. Instead, think about incorporating shrubs with varying textures, colors, and bloom times.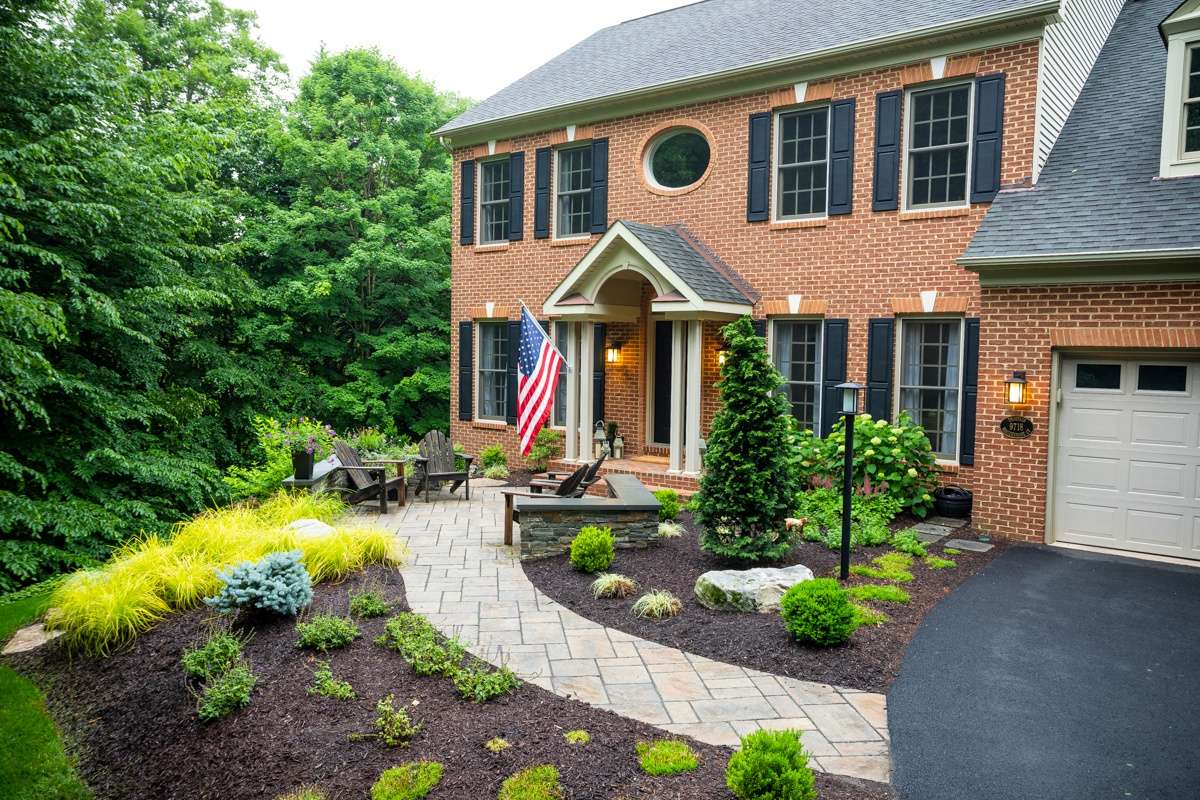 Bloom time is vital, but often overlooked. The last thing that you want is big gaps in your landscape when nothing is in bloom. It will look dull. But a landscape designer with horticultural expertise will be able to stagger bloom times in a way that something is always in bloom giving you year-round appeal.
A thoughtful landscape design plan will ensure that these plants are layered in a way that always makes your landscape space look full. This is particularly important for townhomes, where the plant beds are often small to begin with.
4. Incorporate Container Gardens
No matter what type of property you have, container gardens are a fun and aesthetically appealing way to add wow factor to your landscape. But they can be particularly useful for townhomes, where you might simply not have space for a lot of planting beds.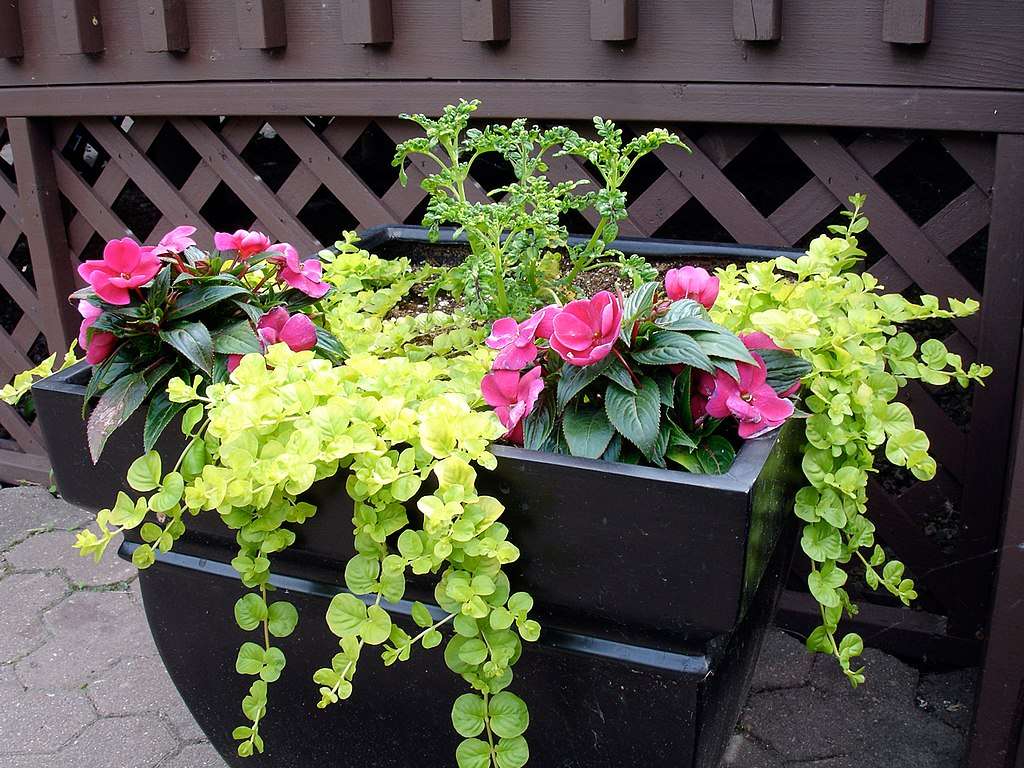 Placement of your container garden is important when it comes to creating those head-turning looks. You want to be sure to put them in special places where they'll offer the most wow factor. Think on either side of a front porch, near a front gate, and in prominent places in the backyard where you spend time with your family and friends.
You also want to make sure they look thoughtfully designed, not cluttered. One rule of thumb to follow for planting a spectacular container garden is to choose something that spills, something that fills, and something that thrills.
5. Add a Trellis and Flowering Vines for Appeal and Privacy
Another way that you can create a jaw-dropping look is to consider adding a trellis with some vertical plant growth, such as flowering vines. This not only creates an interesting showpiece on your property but it also adds an element of privacy that may be highly valued on close-together properties (as is common in our area).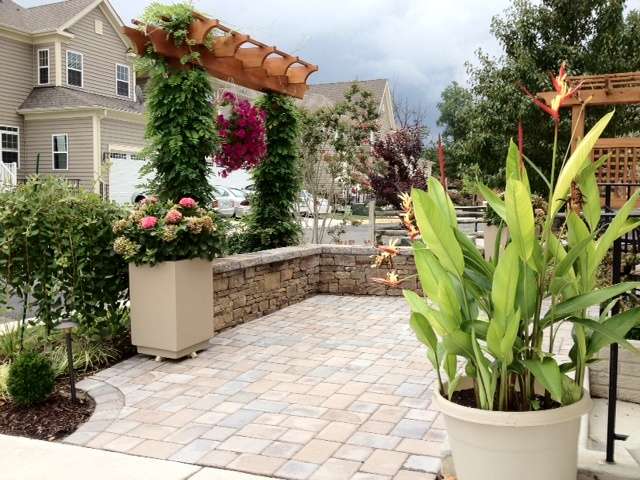 You can easily get creative with the structure itself, choosing one with a lot of details. Or, you can get creative with the plant material that you choose to "climb it"—or you can get creative with both! There are a lot of possibilities here. A structure like this can be a great way to define spaces and create outdoor "rooms."
6. Fill in Space with Unique Groundcover
While you might not automatically think of groundcover in terms of jaw-dropping appeal, there are some really unique varieties out there. In fact, groundcover can be a really fun and interesting way to add color to your property.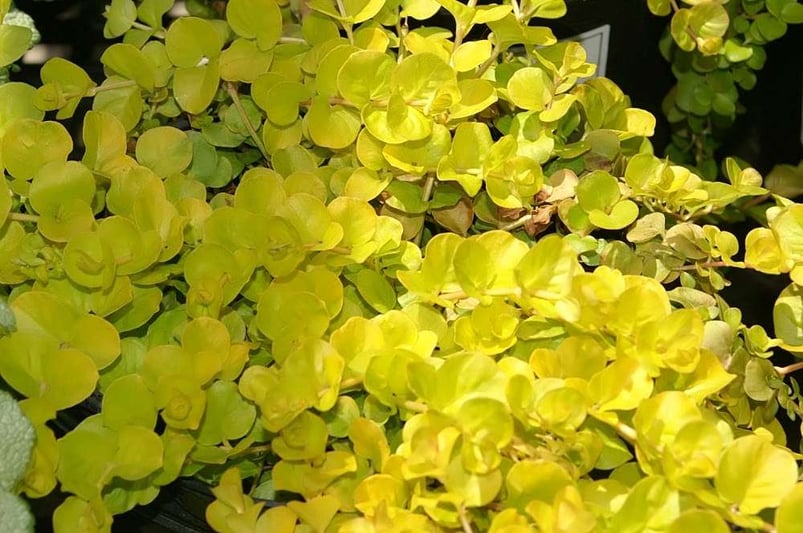 Creeping Jenny, for instance, though it is an aggressive grower and needs to be closely maintained, is a beautiful yellow color that adds bold brightness to your property.
Working with a Landscape Designer for the Best Plant Ideas for Your Landscape
These are just 6 of so many different plant ideas for your landscape that can really take your property to a new level of "wow." Whether you want to incorporate one or more of these (or maybe even other ideas), the key is not to do it haphazardly. Every element of the landscape should be thoughtfully incorporated as part of the overall landscape design.
This is why it's so important to work with a landscape design professional who can create a master plan for you. Even if you don't want to add all of these ideas at once, but you plan to do more with your landscape in the future, your landscape designer can help you make smart decisions that will have the best impact on your property. By doing so, you'll be able to see how thoughtfully planted beds, container gardens, structure additions, and other exciting landscaping choices can bring your entire landscape to life in a brilliant fashion.
Are you ready for landscaping that truly turns heads at your Alexandria, Arlington, or Springfield, VA home? If so, request your consultation, get your customized plan, and relax as you get the royal treatment.
Image Sources: japanese maple, container garden, creeping jenny , flowering cherry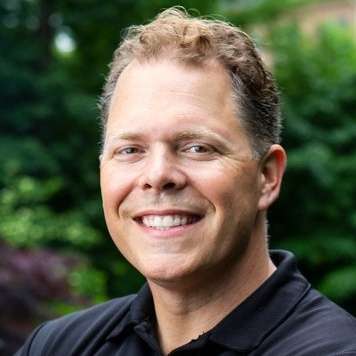 Krisjan Berzins - Owner, CEO
Since 1997, Krisjan has led the Kingstowne team with one simple philosophy, treat every customer like the "only" customer. His passionate pursuit of impeccable customer service has resulted in 24 successful years and a thriving company with over 85 employees, helping thousands of homeowners in the Alexandria, Arlington, and Springfield, VA area get what they want -- a worry-free property they can be proud of.