Here in Alexandria, Arlington, and Springfield, VA, so many homeowners absolutely love their pets. That's no surprise as they are an important part of our families.

Of course, many of them are spending time with their pet on their property and want to make sure that their space is safe and enjoyable for their pet—while also being a place they can love, too.

We believe that your lawn and landscaping should be a safe and enjoyable space that both you and your pet can appreciate to the fullest. That's why we've rounded up some of our best tips on having a more pet-friendly lawn and landscaping.
1. Hire a Pet-Friendly Lawn Care Company
First and foremost, in order to have a truly pet-friendly lawn, you must hire a pet-friendly lawn care company. This certainly means a company that is using safe lawn care products. But it also means a company that acknowledges that you have pets and takes care to close and latch gates when they leave.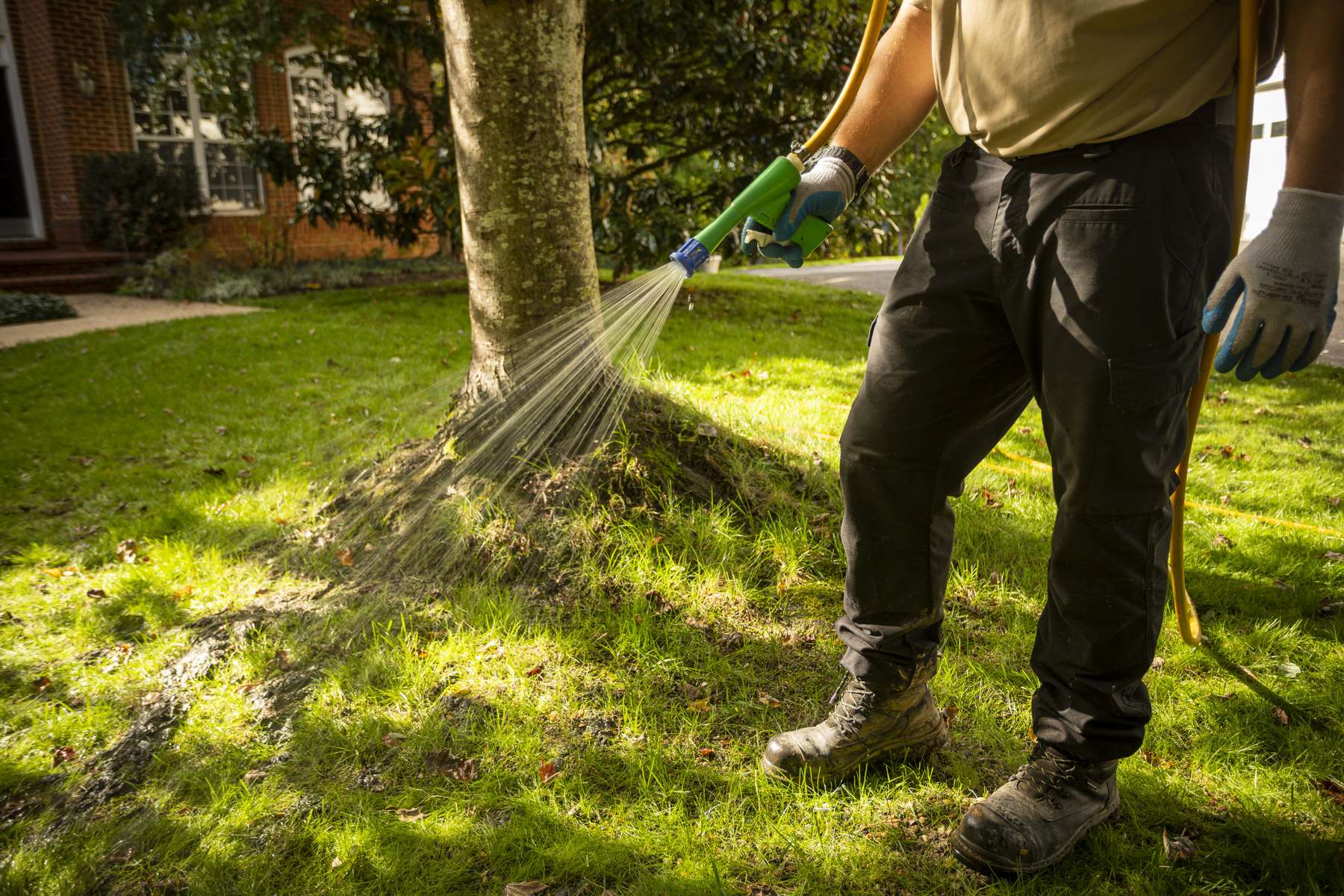 This might sound like a small thing, but at Kingstowne Lawn & Landscape, we have a lot of Google Reviews from pet owners praising the fact that we're so careful to do so. This leads us to believe that other lawn care companies out there might be leaving gates open or failing to latch them all the way.
2. Create a Pet-Friendly Lawn Area
Another consideration in terms of a pet-friendly lawn is the fact that dogs can be hard on your grass. Urine burn is a real issue but some homeowners might not realize why their lawn looks poor in certain areas.

Dog urine is high in nitrogen and urea which, in high doses, can burn the grass—particularly when the conditions are hot and dry. This is difficult to avoid as many dogs tend to prefer to use the same spot on the lawn again and again.

One solution that homeowners have found has worked is training their dog to use a spot on the lawn that isn't highly visible, such as a side yard. Or, you might be able to train your dog to use a mulched area where you don't have to worry about them burning the grass.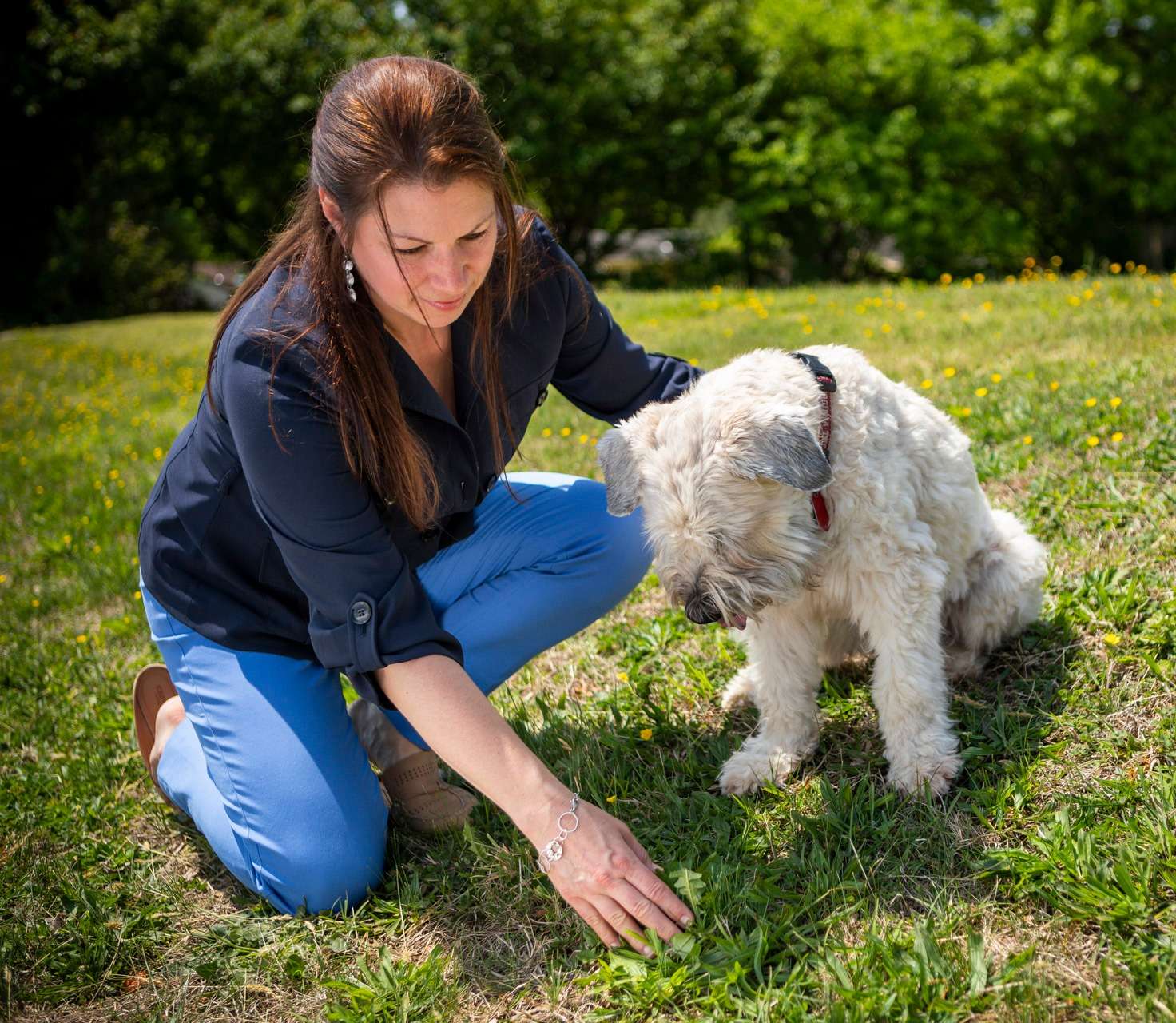 While it won't prevent urine burn, it's also important to mention that a thick and healthy lawn will stand up better to this stressor than a thin and struggling one. Therefore, keeping up with regular lawn aeration services can help promote a thriving lawn, and you might not notice as many issues.
3. Install Synthetic Turf
While homeowners are often okay with accepting a little bit of urine burn, we sometimes find that clients are frustrated with their lawn and might want to consider a synthetic turf option to solve their problems.

If you have a lawn that is heavily shaded (so very little grass grows) and very muddy—and you have big dogs—this could be the solution that you're looking for. Synthetic lawns have come such a long way and look incredibly real. It can be a great option if you're someone who is tired of the dogs tracking mud into your house.
4. Choose Pet-Friendly Landscaping Plants
Landscaping is also an important consideration for pets.

If you are having plants added to your landscape, and you have pets, it's so important that this is taken into consideration as certain plants are harmful or even poisonous to pets. When we are going through the landscape design consultation, one of our questions will be whether you have small children or pets, as this will impact the types of plants that we use.

Generally, we'd avoid anything that has sharp and pointy leaves or thorns. We'd also want to ensure we aren't choosing anything that can be harmful or poisonous if consumed. Certain plants with berries, for instance, might look nice in the landscape but those berries could be dangerous for a dog to eat.
5. Solve Drainage Concerns
Dogs and mud or water don't mix. While your dog might love giving itself a mudbath, it can be a major frustration for you! That's why another pet-friendly landscaping tip is to make sure you're addressing any drainage concerns that you might have on your property.

Nothing is more frustrating than feeling like you can't send your pet out in the yard because it's rained. Nobody wants to deal with a muddy mess if it can be avoided!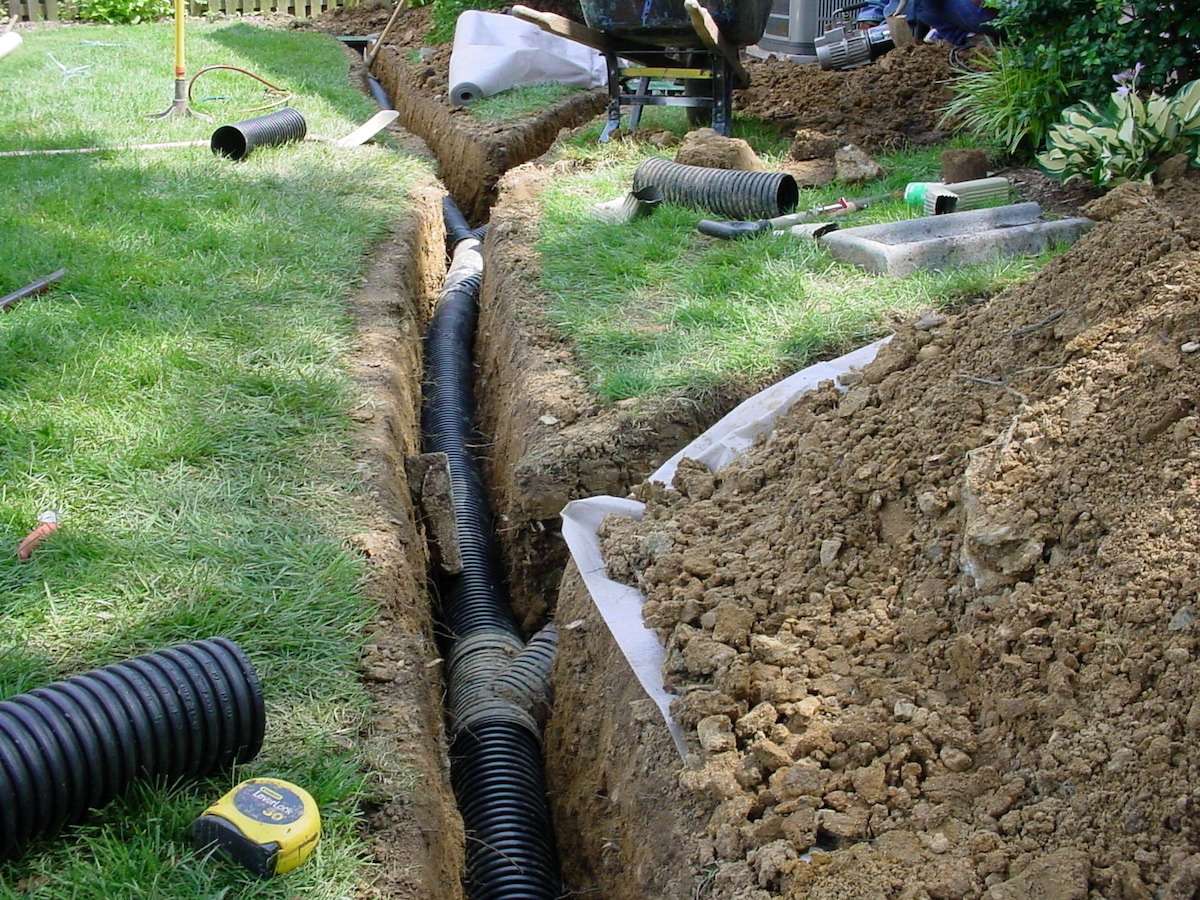 6. Think about Shade for the Summer
If you are someone who likes spending time in your yard with your pet, then another consideration is making your yard comfortable and enjoyable—even in the dog days of summer (pun intended)!

Dogs need shade and frankly, so do you if you want to be outside enjoying time with your pet. Adding some trees for shade cover can be a great addition to pet-friendly landscaping. Both you and your four-legged family members will be much happier if the sun isn't beating down on you while you're outside.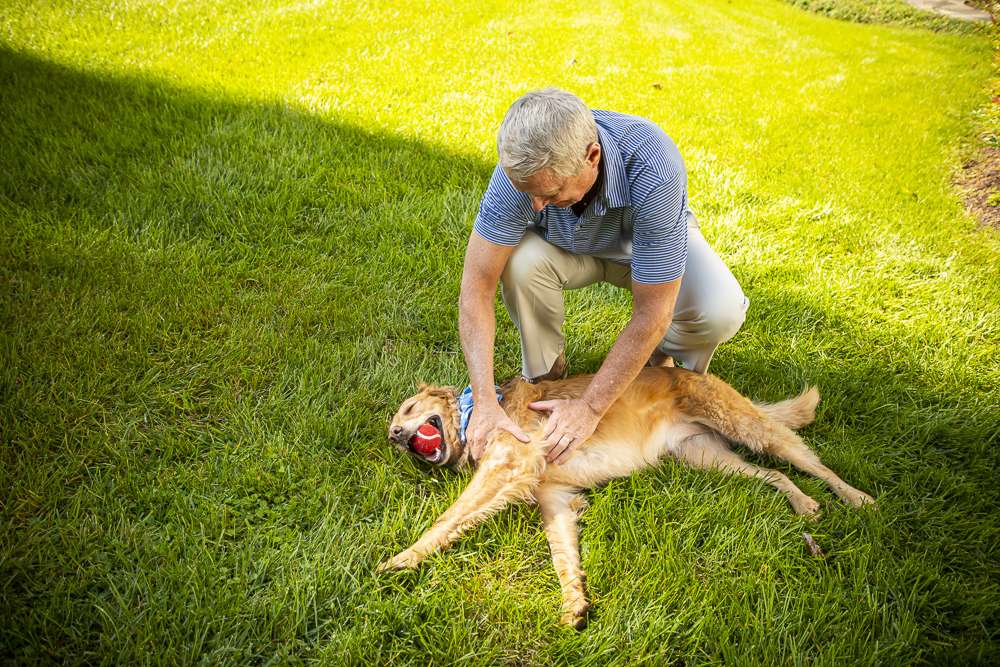 7. Add a Fence
Being able to let your dog out without worrying about them running into a neighbor's yard or even into the street can provide peace of mind. That's why another addition to your pet-friendly landscaping might be a fence!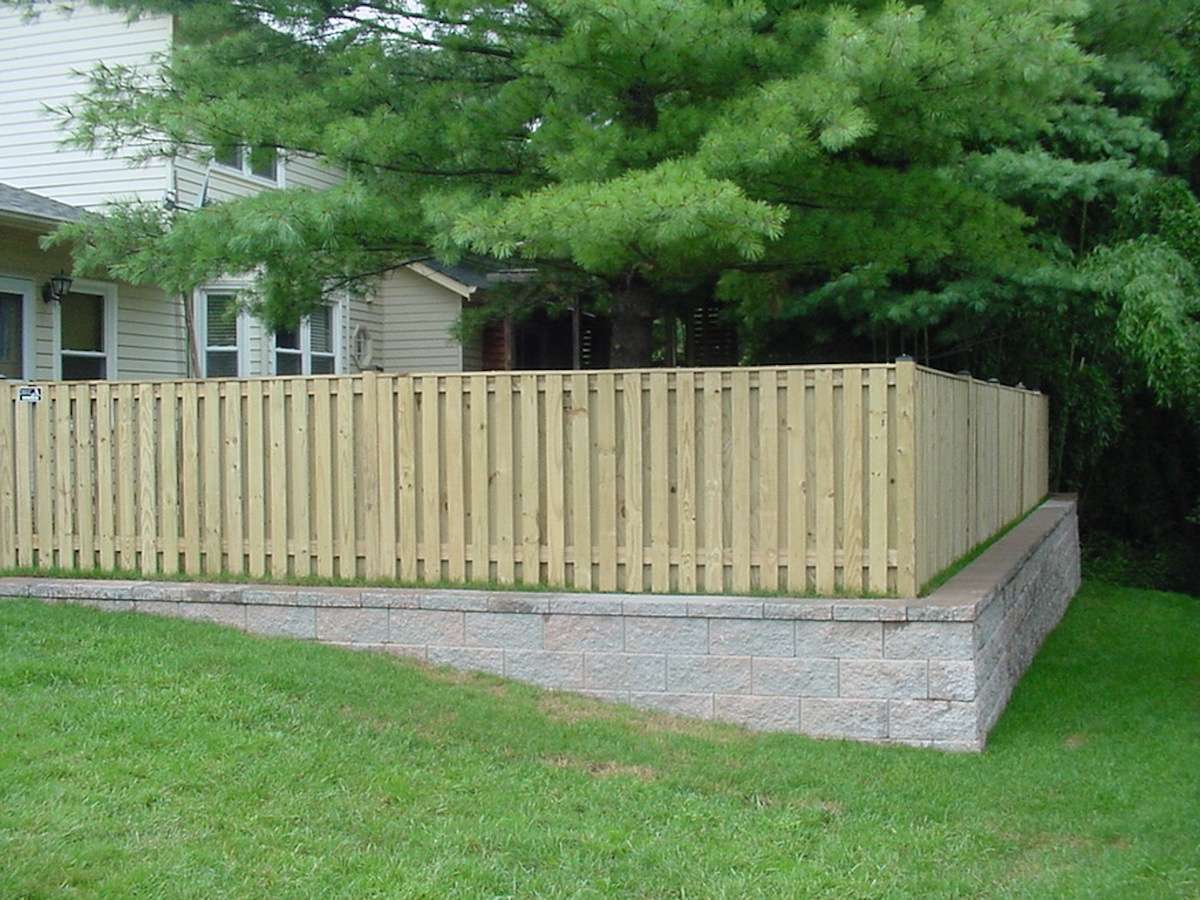 Whether you just want to fence in a run area where you can let your pet out for some unattended playtime, or you want to fence in your entire yard, Kingstowne Lawn & Landscape can help keep your property safer for your pet!
Working with a Pet-Friendly Lawn and Landscaping Company
At the end of the day, it boils down to working with a pet-friendly lawn and landscaping company that understands your concerns or needs and can come up with solutions that are right for you.

At Kingstowne Lawn & Landscape, we have pets that we love just as much as you do. We completely understand that pets are part of the family and we want to do everything that we can to help ensure that your lawn and landscape can be spaces that your pet can safely utilize—but are still beautiful and enjoyable for you.

Are you ready to see how Kingstowne can help you with a pet-friendly lawn or landscape at your Alexandria, Arlington, or Springfield, VA home? If so, request your consultation, get your customized plan, and relax as you get the royal treatment.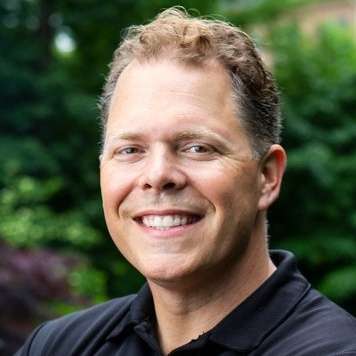 Krisjan Berzins - Owner, CEO
Since 1997, Krisjan has led the Kingstowne team with one simple philosophy, treat every customer like the "only" customer. His passionate pursuit of impeccable customer service has resulted in 24 successful years and a thriving company with over 85 employees, helping thousands of homeowners in the Alexandria, Arlington, and Springfield, VA area get what they want -- a worry-free property they can be proud of.