Achieving a truly great-looking lawn is a multi-step process that goes beyond a typical lawn care regimen. When you're investing in professional lawn care, you want to have great results but, unfortunately, some homeowners skip over the steps that would take their lawn to the next level.
Those often-overlooked steps include lawn aeration, overseeding, and lawn topdressing - 3 steps that pros are taking on professional sports turf (like golf courses or athletic fields) in order to achieve amazing results.
We'll explain how each of these plays a critical role in lawn thickness and health and might be the services that truly take your lawn to a whole new level of "wow."
1. Lawn Aeration
Professional lawn aeration is one of the most valuable services you can have performed on your lawn. That's why we call it the "cornerstone" of our lawn care program.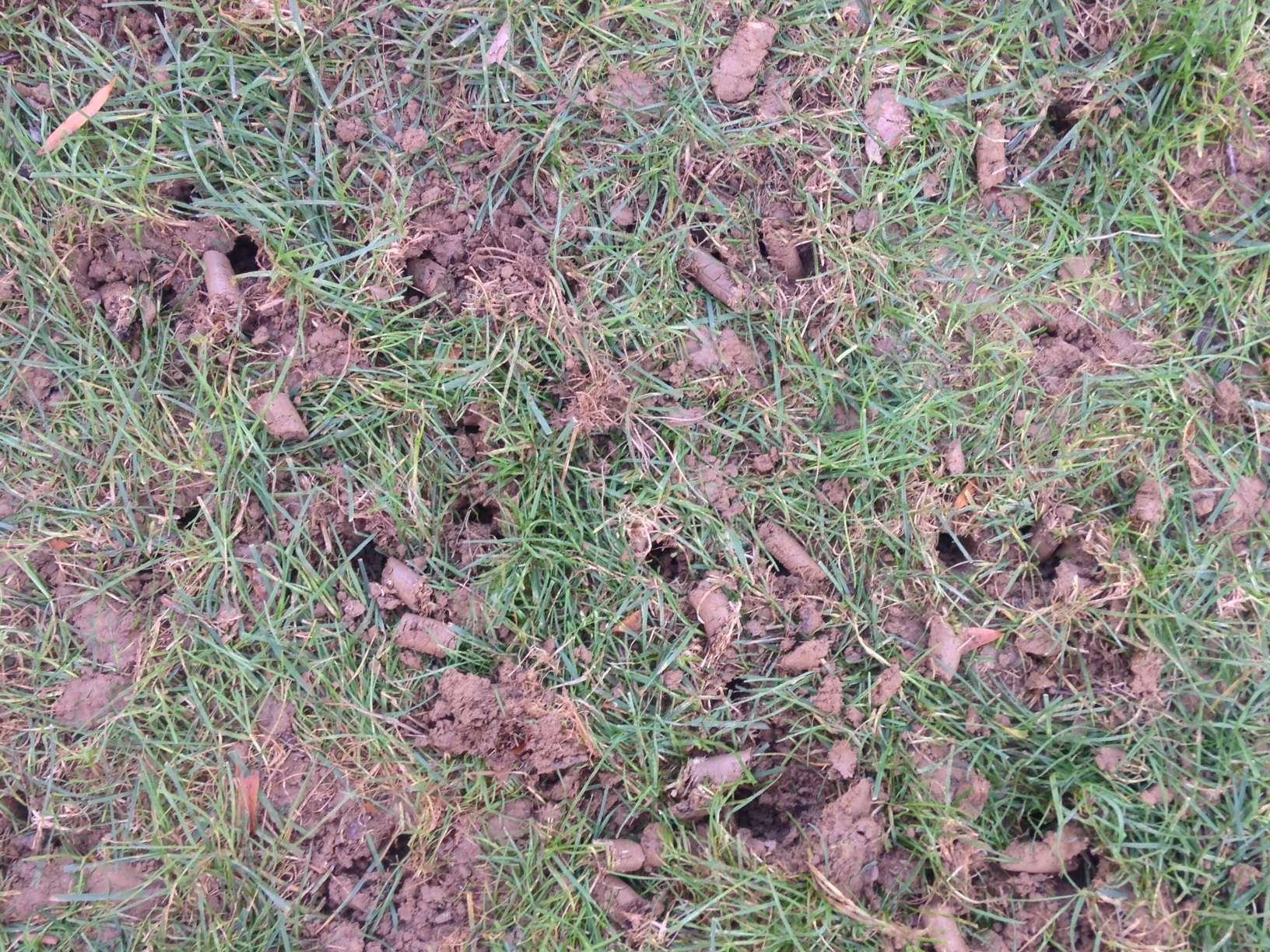 During lawn aeration, a professional core aerator is used to extract small cores from the soil and leave them there to break down and filter back into the earth. This process allows more water, oxygen, and nutrients to penetrate down to the lawn's root zone, where they're needed most.
Due to the clay-like soil in our region and the fact that it is frequently compacted, it's fair to call this service a "necessity." We feel that if you're investing in lawn care services, you should also invest in lawn aeration in order to get the most out of your investment. If you don't, you're simply not going to get the full value that you're seeking.
2. Lawn Overseeding
It's important to note that professional lawn aeration and overseeding should be performed at the same time to achieve the best possible results. When overseeding is performed at the same time, it allows the seeds to fall into the holes created by the aerator and generate better seed-to-soil contact. This will help you to grow a thicker and healthier lawn.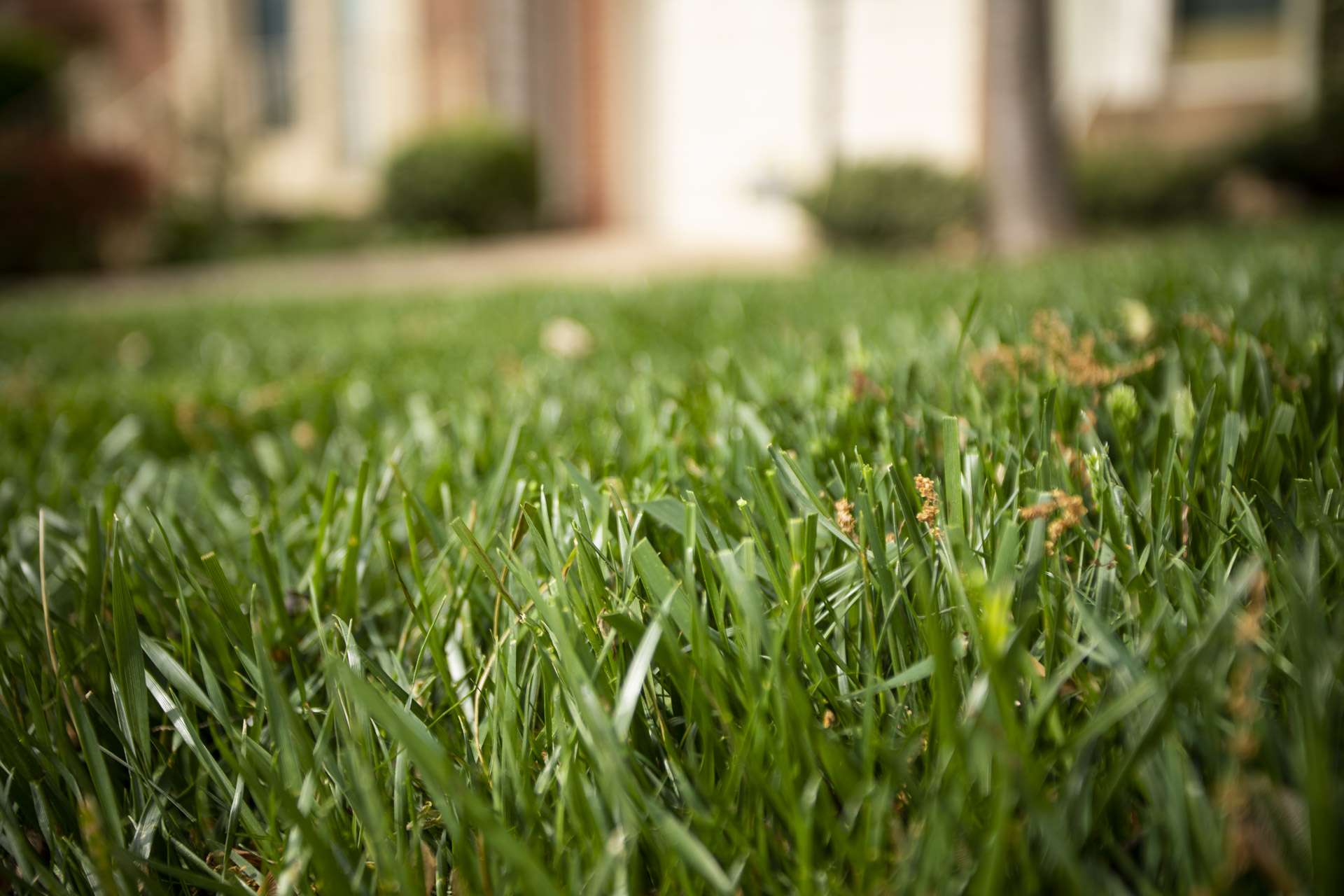 While some homeowners ask why they can't just seed on their own, there is a big difference between professional-grade seed and the seed that homeowners can purchase on their own.
Grass seed sold at box stores is not always clean and may even have filler mixed in. With low-grade seed, you wind up growing weeds and paying extra money for weed control (essentially shooting yourself in the foot). That's why it's important to have both professional lawn aeration and professional seeding performed together.
3. Lawn Topdressing
Topdressing is another important but often overlooked service that can help produce a lush, green lawn. After lawn aeration and seeding are performed, we will topdress the lawn with compost, allowing it to fall into the holes we made. As the compost mixes with the clay, it helps create a better layer of topsoil by improving soil structure and microbial life.
Lawn topdressing should be performed right after aeration as it's not nearly so useful to do it without the holes already there. As mentioned, the idea is for the topdressing to mix in with the existing clay soil. When this is done, it can be the difference between a lawn that looks great and one that looks spectacular!
A Word on Power Seeding
For the average lawn, aeration and seeding, followed by topdressing, will be enough. However, when aeration and overseeding are not enough, a service called power seeding might be necessary.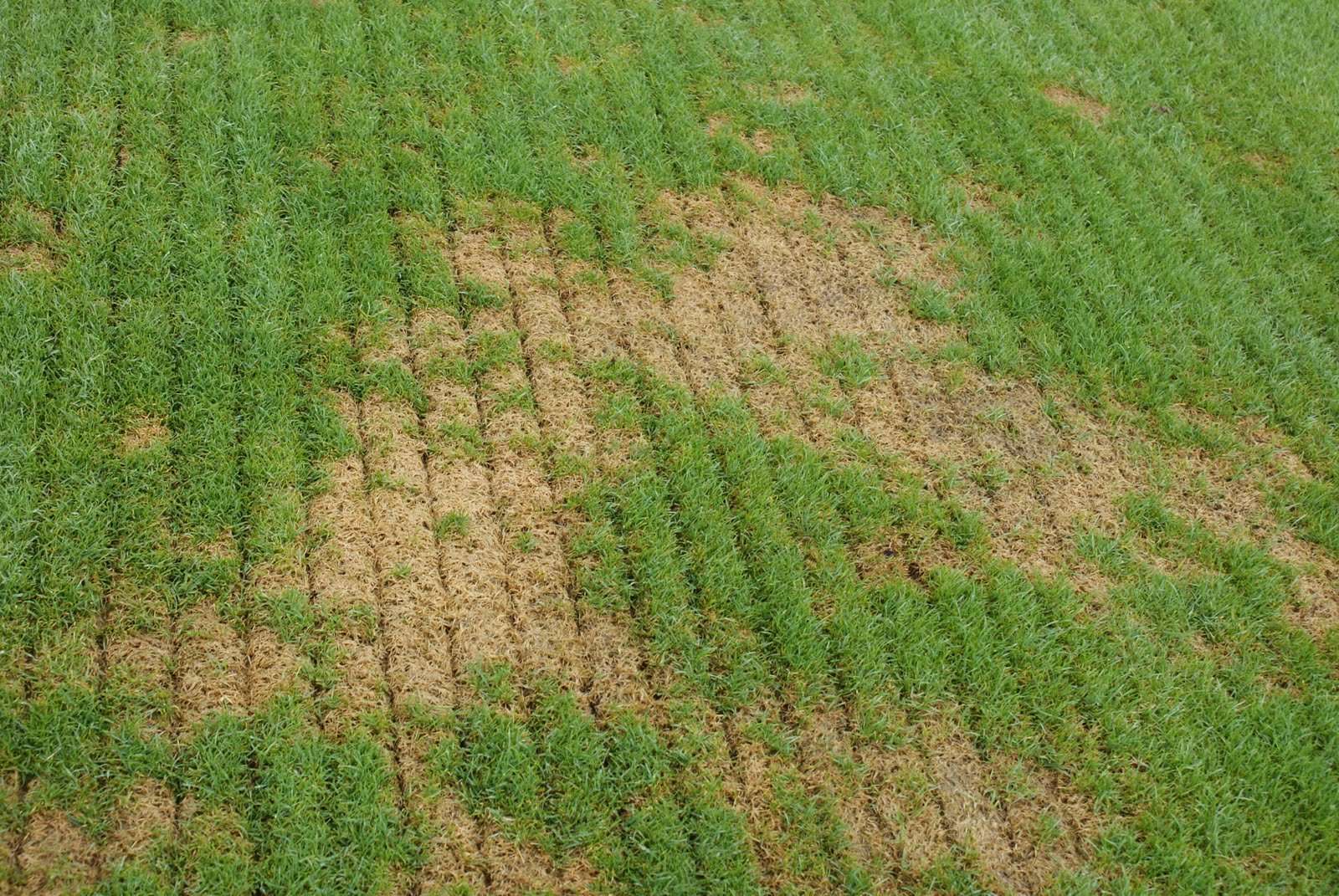 Power seeding, which is also often referred to as "slice seeding" or "slit seeding," is an intensive process that is performed on golf courses. It uses a piece of machinery to cut rows into the soil to plant the seed, just like rows of crops. Power seeding is highly effective at filling in bare spots. Homeowners are often shocked at just how drastic the results of slice seeding can be. It can really transform an entire lawn.
Choosing a Lawn Care Company for the Best Results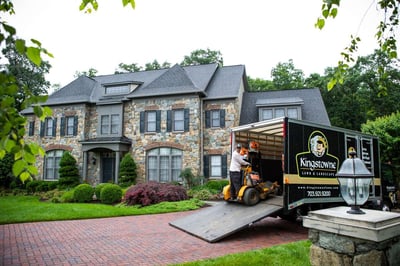 There's nothing worse than feeling like you've invested time and money into a lawn care company or service that isn't producing the fantastic results that you're after. But the truth is, a lot of times this is because the homeowners are not taking the next steps and choosing to include lawn aeration, overseeding, and topdressing in their lawn care package. It is these steps that really can take a lawn to a whole new level.
Of course, you want to choose the right company for the work.
Investing in a lawn care professional to perform these services will ensure the work is performed right and that you get the best possible results. It will also ensure the work is done when the timing is right. If you try to perform these services on your own or you work with a questionable lawn care service, poor timing, or service performance could easily lead to subpar results.
But at Kingstowne, we will make sure that all three of these valuable services (and possibly power seeding) are performed the right way so that you can get the greenest and healthiest grass possible. After all, if you're investing in lawn care, you deserve to get fantastic results. The last thing that you should have to do is spend any time worrying about why your lawn isn't looking its best.
Are you ready to have the best-looking lawn in your neighborhood? Request your quote, choose from our 3 lawn care package options, and relax as you get the royal treatment.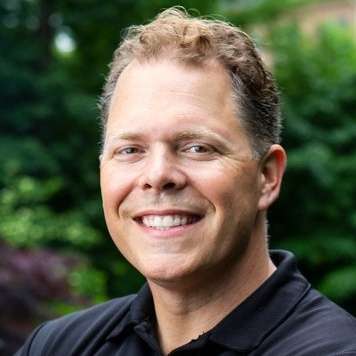 Krisjan Berzins - Owner, CEO
Since 1997, Krisjan has led the Kingstowne team with one simple philosophy, treat every customer like the "only" customer. His passionate pursuit of impeccable customer service has resulted in 24 successful years and a thriving company with over 85 employees, helping thousands of homeowners in the Alexandria, Arlington, and Springfield, VA area get what they want -- a worry-free property they can be proud of.