There are a lot of reasons why it may be time to redo landscaping. You might have purchased a home and acquired the landscaping that came with it but aren't too thrilled with what's there. You could be in the same home you always have, but the landscaping is really starting to show its age. After all, plants are living things and they don't live forever. Or, perhaps you and your family's wants and needs have simply evolved and it's time for a landscape change.
Whatever the case may be, there are some important considerations to keep in mind as you plan to redo your Northern Virginia home's landscaping.
Is It Time to Redo Landscaping?
While there's no exact timeline or definitive answer as to when to begin the process of redoing a landscape, you might be getting some hints.
Do you cringe when you pull into your driveway because the shrubs are such a scraggly mess? Do you feel like you're getting dirty looks from the neighbors? Or, have you gotten a more direct message such as a letter from the community about overgrown landscaping?
A lot of homeowners that we've worked with on redoing a landscape have cited a reason such as one of the above, or just said they were ready for a change.
Should You Start from Scratch or Just Make Some Replacements?
As you begin to think about the process, you might be wondering whether you have to start completely from scratch or if you can just replace some plant material. Actually, a lot of homeowners assume a professional landscaper will take an "all or nothing" approach and are reluctant to call one.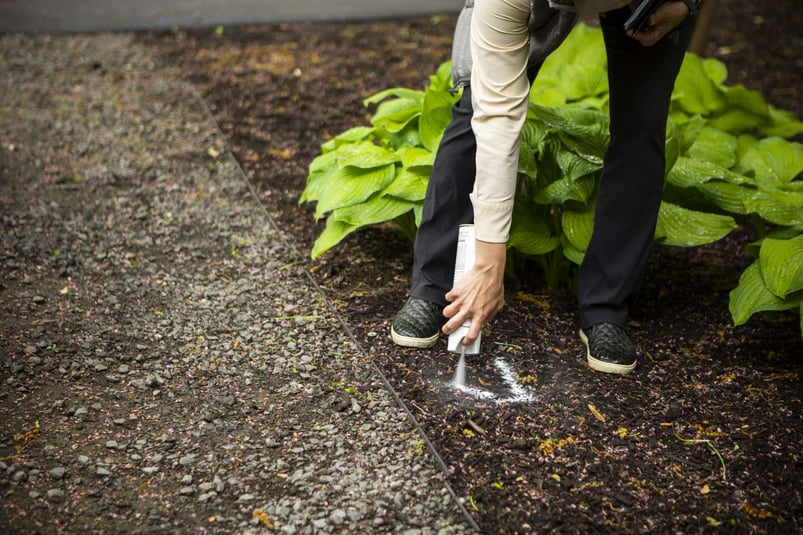 In reality, it's not uncommon for us to reuse existing plant material when it's still in good shape. It might be part of our plan to simply relocate plant material to an area where it makes more sense or works with a new design. We often end up reorganizing existing plants in a way that is more tasteful and attractive—not just plopped in the landscape with no rhyme or reason (which is often what builders do when they add a simple, builder's grade front landscape). This is also a telltale sign of a DIY landscape instead of one that has a professional look.
Of course, a lot of times, it can be more cost effective to just replace plant material. People are surprised to hear this but it's often the case. That's because transplanting existing plants comes with some risk. It can be traumatic to the plant and it may not survive—particularly if it's not at its healthiest at the time of transplantation. However, some homeowners are very attached to certain plants and are willing to take the risk.
Existing plants that are transplanted come with no guarantee. But when we replace plant material, it will come with our one-year plant warranty that states if your plant doesn't survive, we will replace it at no charge. This is why replacement can sometimes be the more cost-effective approach—especially with plants that may not be healthy enough to survive relocation.
When is the Best Time of Year to Redo Landscaping?
Landscape renovations projects can often be tackled throughout the year. Though we typically wouldn't plant anything in the winter, if that's when you've started thinking about how you can update your landscape, we can certainly start the planning process then. In fact, it's always best to start the thought process early so that you can get on the spring schedule now.
Although springtime is often synonymous with planting, it's important to mention that fall is actually a wonderful time to do planting projects as it has optimal conditions for success. In the fall months, the ground is still warm from the summer which means your plant roots will grow swift and steady. However, the cooler air temperatures means less stress on plants as a whole. Though planting in the spring can certainly work (and that's when many people plan new landscapes), those new plants don't get much time to establish themselves before having to contend with the hot summer sun. Planting in the spring will definitely mean paying close attention to plants' watering needs.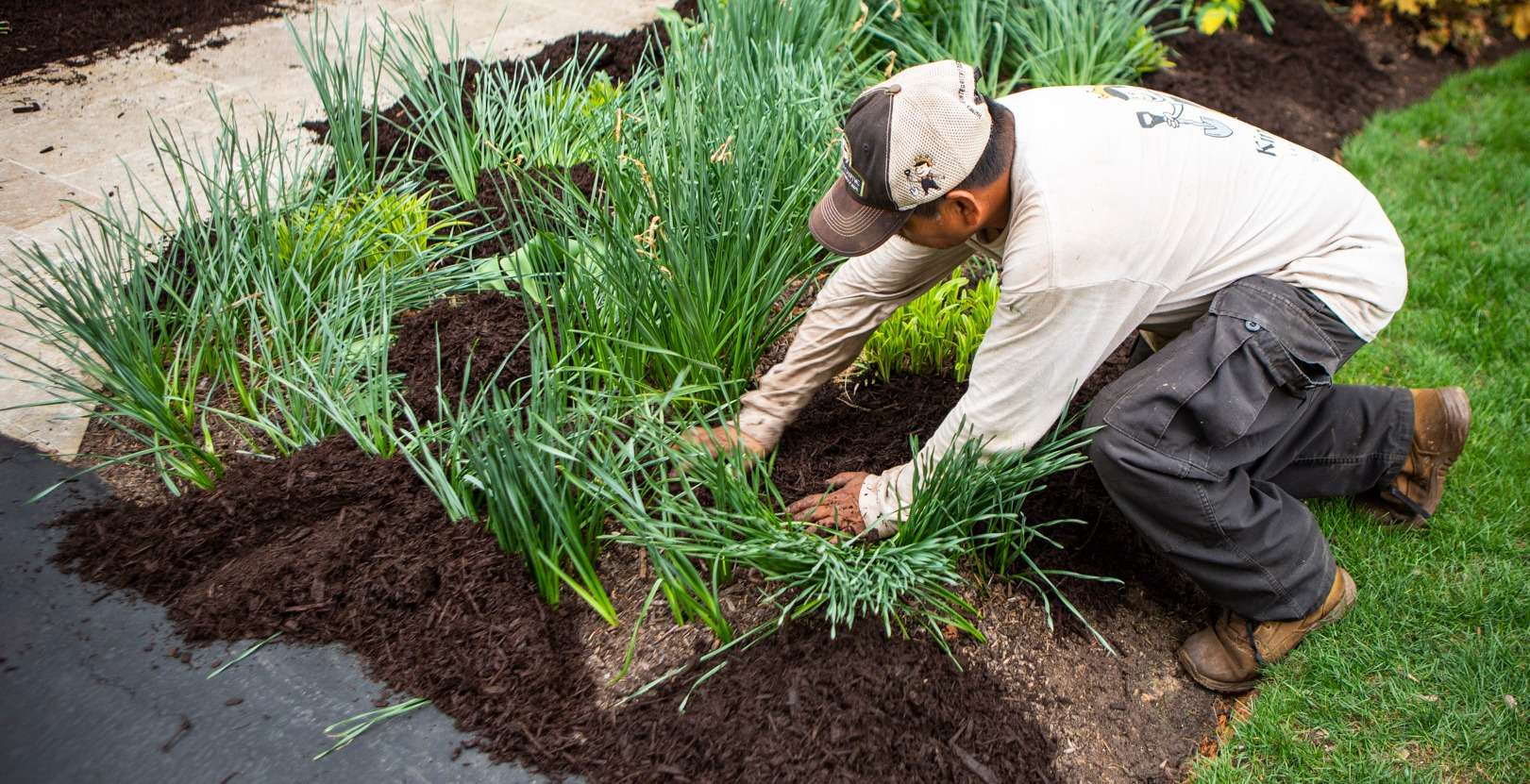 Mulch can also be a great way to freshen up your landscape, whether it has new plants or not. Mulching can be performed any time of the year, however you benefit the most when you make sure new plants have a solid layer of mulch to protect their roots.
Phasing a Large Landscape Renovation
Although a lot of landscaping projects are small renovations such as removing a few scraggly shrubs and replacing them with something new and fresh, there are times when homeowners seek a major overhaul that's not in line with their current budget.
If that's the case, then you might be interested in phasing the project over time.
This can be achieved when a landscape designer is involved and creates a master plan. It's important that a large landscape project which is meant to be phased is planned in a way that makes the most sense so that you get the maximum value.
For instance, phase one might mean replacing some of the most deteriorated plant material in desperate need of replacement. But you don't want phase two—which might mean some new plant beds with a variety of perennials—to mean digging up and possibly injuring the shrubs from phase one.
It must be planned in a way that makes sense.
Some larger landscape renovations also mean planning for future hardscaping such as new walkways or maybe even a new patio. When homeowners are interested in adding these larger features to their property in the future, they want to make sure it's planned in a way that any landscaping projects they have completed now do not need to get torn up in the near future.
Working with a Pro to Redo Landscaping
With all of the considerations that can come into play when redoing landscaping, it is obviously beneficial to work with a professional. Not only can a landscape pro phase out the project if necessary, but they can also guarantee new plant material. That's a huge benefit that many homeowners overlook when they try to purchase plant material and install it themselves. If those plants fail because they were installed improperly or in site conditions where they didn't work, they're now out the time and money involved in the process.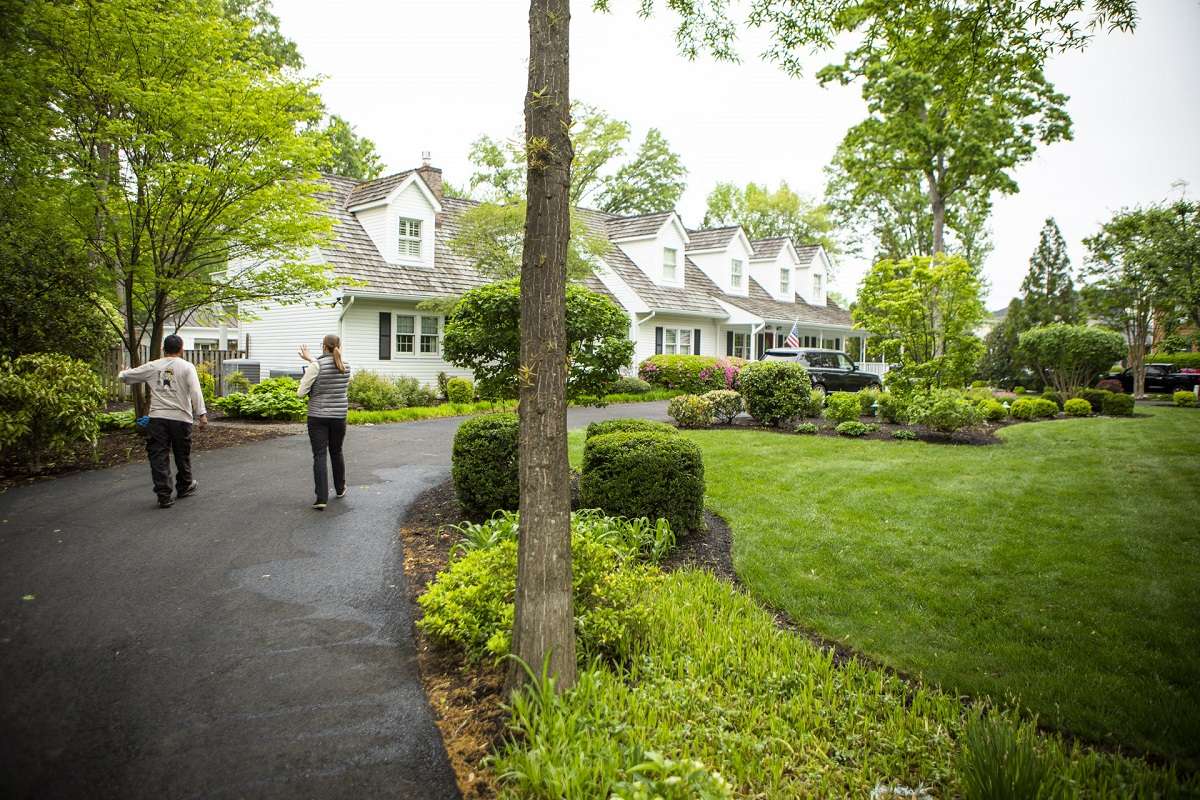 In the end, working with a pro can prevent a lot of problems and ensure that you get the best results from the very start. A professional landscaper will also have lots of planting ideas you might not have thought about, along with access to plants beyond just the standard ones sold at every big box store. You'll also have that one-year plant warranty that big box stores aren't going to offer.
On top of all that, with a professional landscaper, you can also make an easy transition into caring for your plants to ensure their ongoing health. Once you've invested in plants, you want to do everything you can to protect them.
Plus, by working with a landscape professional who can create a master plan for you, even if you don't incorporate all of your ideas at once, you can plant for the future and make smart decisions that will have the best impact on your property. All of this comes down to getting the most out of your investment.
Are you ready to redo your landscaping at your Northern VA home? If so, request your consultation, get your customized plan, and relax as you get the royal treatment.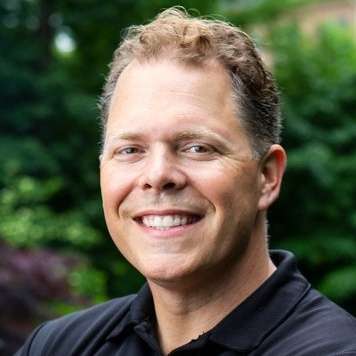 Krisjan Berzins - Owner, CEO
Since 1997, Krisjan has led the Kingstowne team with one simple philosophy, treat every customer like the "only" customer. His passionate pursuit of impeccable customer service has resulted in 23 successful years and a thriving company with over 65 employees, helping thousands of homeowners in the Alexandria, Arlington, and Springfield, VA area get what they want -- a worry-free property they can be proud of.