So, you want to improve your landscape at your Northern Virginia home but you don't know where to start?

This is a common issue that we see all of the time. Homeowners know that they want to make landscaping improvements, but the entire process seems a bit overwhelming.
What areas are the most important to focus on?
And where do you even begin the process?
Whether you feel like you have a ton of changes you want to make or it's just a bunch of small projects, it can feel daunting getting everything underway.

Take a breath and know that this is where a professional can really help. With guidance from a pro, you don't have to feel so overwhelmed. They can walk you through things step by step.

In this article, we'll talk about how to improve your landscaping, including where to begin and where to expect the process to go.
How to Improve Your Landscaping
While we approach every project with fresh eyes and develop a custom design, this will at least give you some starting points to gather your ideas and get your project underway.
#1: Start by Prioritizing What's Important to You
When you improve landscaping, you typically gain two primary benefits. You make your property look better aesthetically and you make it more functional.

Some projects might make a big aesthetic difference but won't have a ton of impact on functionality.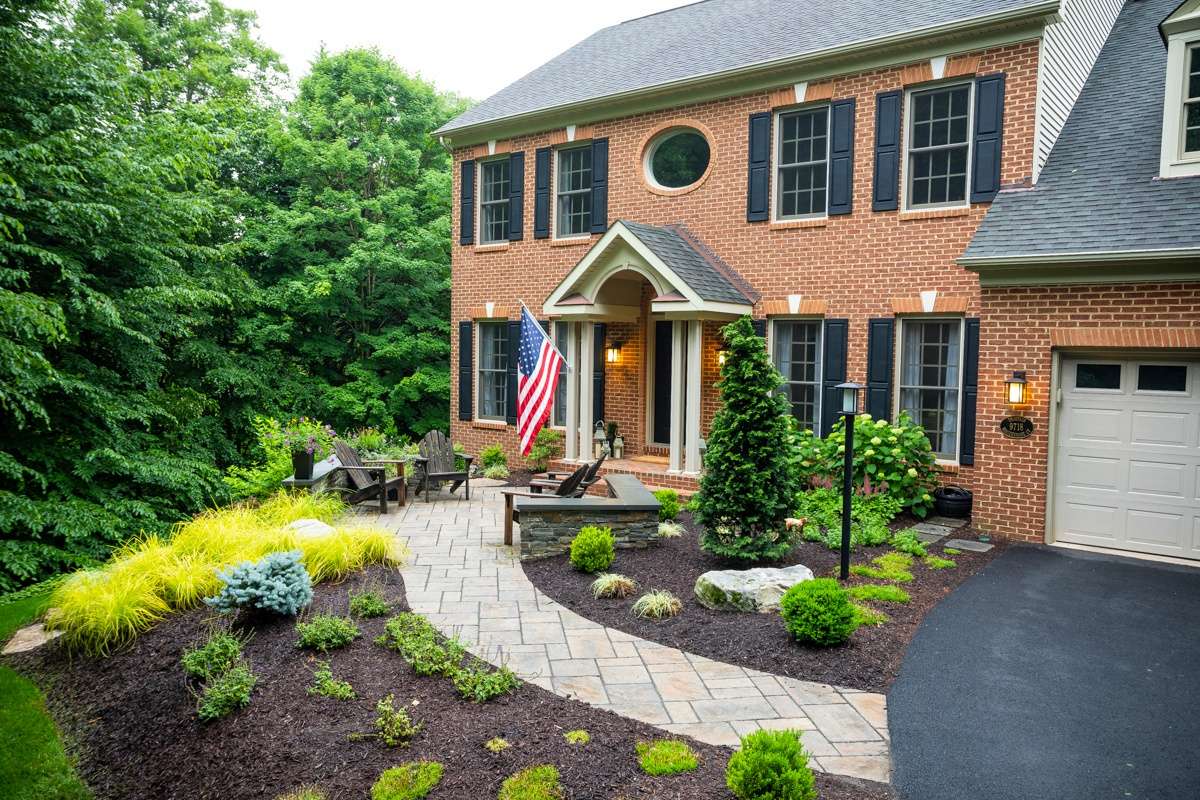 A front yard curb appeal project is a good example. Perhaps your front yard is just really messy or lacks any real wow factor. Adding some plant beds and cleaning things up would have a huge aesthetic impact.

But it's possible that your biggest gripe with your landscape has more to do with functionality. Perhaps you don't really have a good way to get from your car to your front porch and you need a walkway. Or, maybe your backyard feels unusable right now and you're looking for an outdoor living area where you can start hanging out.

When you're getting started with a project to improve your landscape you'll want to prioritize which changes will have the most meaningful impact on you.

There's no question that a lot of projects include BOTH functional and aesthetic changes (and often improving the aesthetics boosts functionality…and vice versa).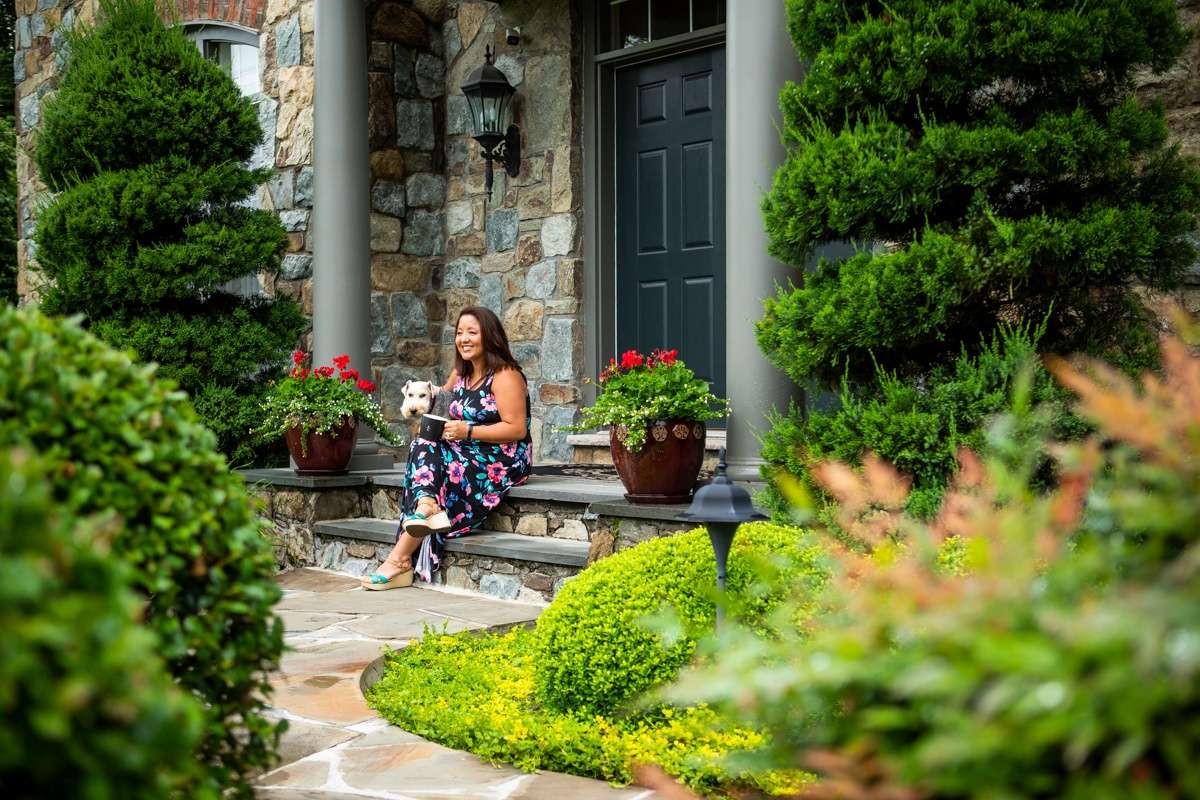 But if you're not going to tackle everything at once, think about which changes will make the biggest impact right away.

And along with that, consider what's most important to you.

This is the best starting point when it comes to making landscaping improvements.
#2: Don't Feel Like You Have to Do it All At Once
People tend to get really overwhelmed when they have a lot of changes they want to make. It feels like it's completely undoable…and sometimes they just keep living with what they have, even though they're unhappy.

This is where point #1 is so important. Spend some time thinking about what landscape changes would be most meaningful to you right away, and start there.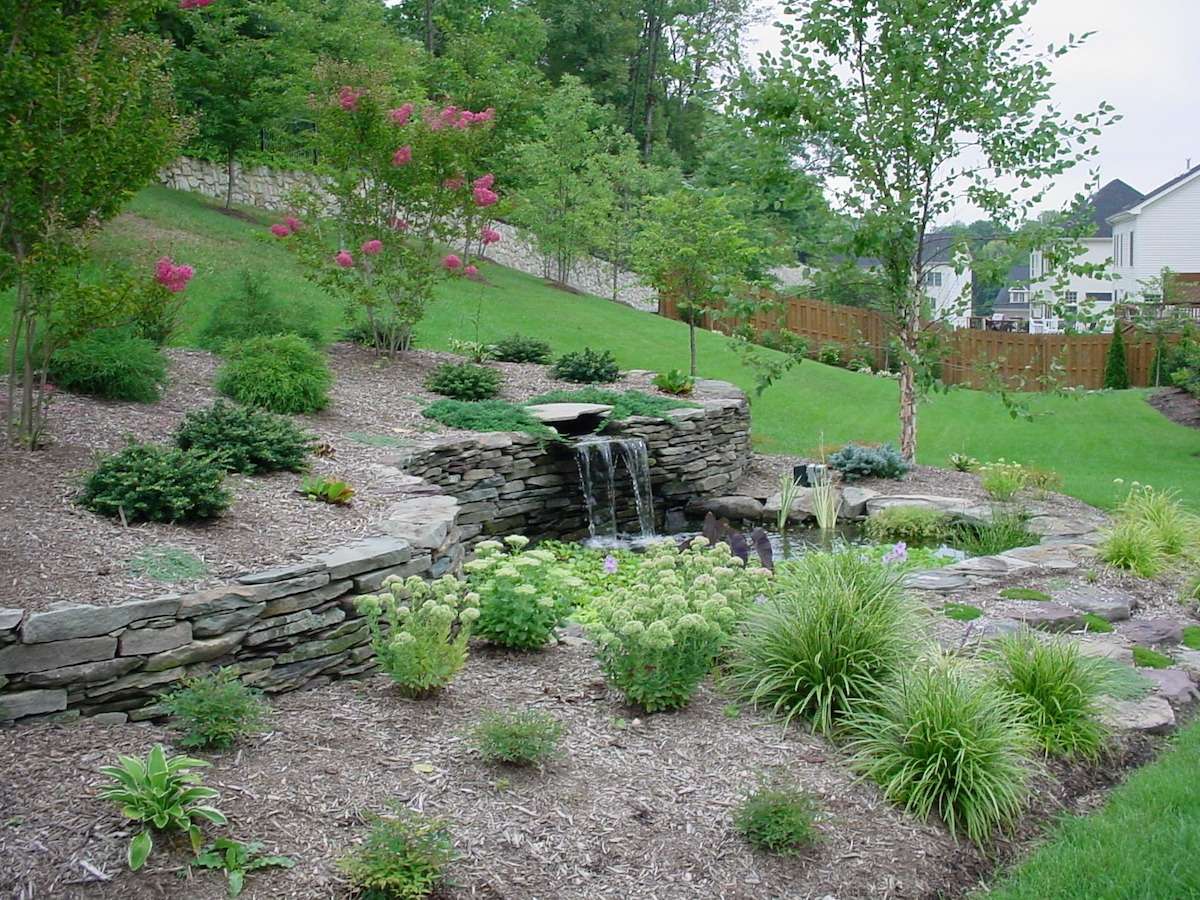 There's nothing wrong with phasing a project over time. If you have big plans to improve your landscape and it's just not feasible to do it all at once, that's okay! We have lots of clients who do many small landscaping projects over time.

The key is to work from a plan. Again, it makes sense to work on fixing those areas that will have the biggest impact first. But sometimes we also have to consider the logistics. For instance, if a project involves digging up your yard, you'll want to handle everything involved in that digging in phase one.

An example would be adding a patio now but waiting to add lighting, a water feature, or a structure down the road. You'd want to run any wire, piping, or footers NOW when your yard is already dug up so that it doesn't have to be dug up again.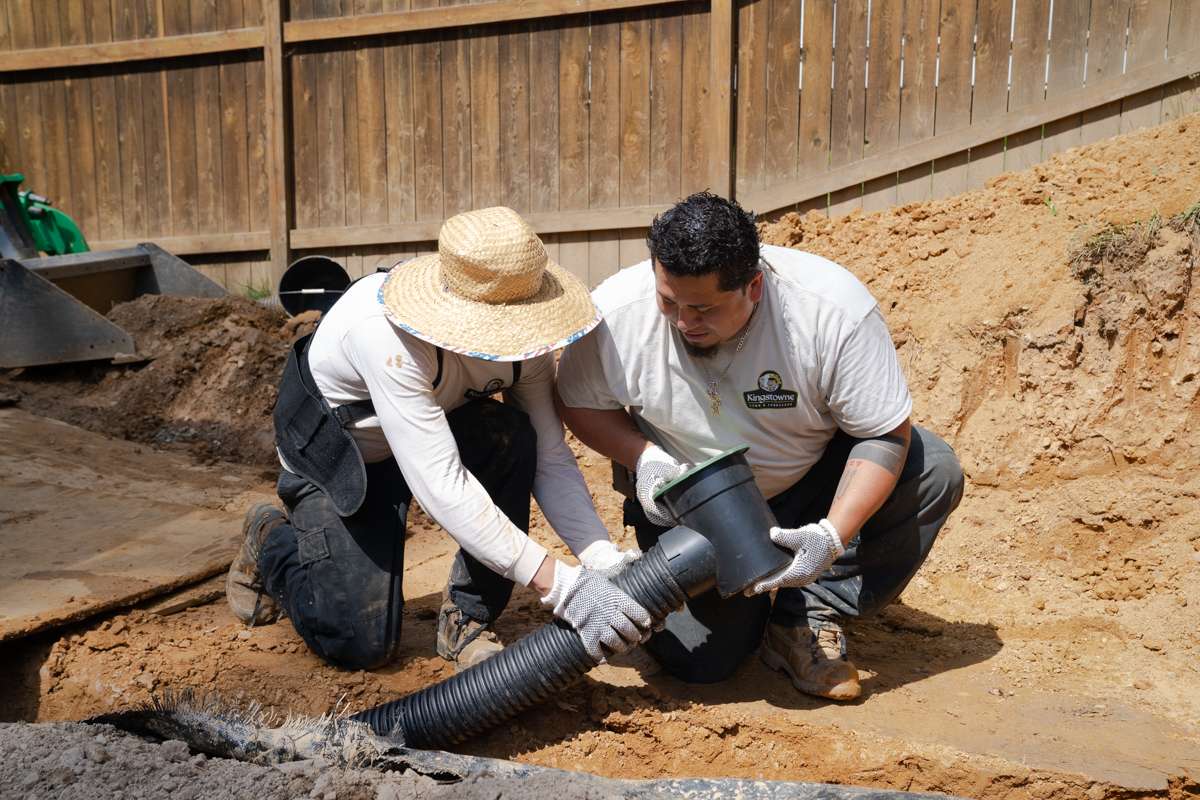 A landscape professional will help you make smart decisions in advance of your project so that you can be prepared for the future with minimal hassles and headaches. After all, there's nothing more frustrating than tearing up your yard twice!

Success can be achieved when a landscape designer is involved and creates a master plan. It's important that a large landscape project which is meant to be phased is planned in a way that makes the most sense so that you get the maximum value.
#3: Lean on a Pro when Making Landscaping Improvements
Getting started with a landscape project can be quite involved. That's why it's valuable to bring in a professional as early as possible. You don't have to have it all figured out to talk with landscaping services in Alexandria, Arlington, and Springfield, VA.

In fact, it can help to give them your ideas and then allow them to offer their expertise and ideas that will make your project even better. A landscape designer with many years of experience can help you add to your vision and bring it closer to becoming a reality.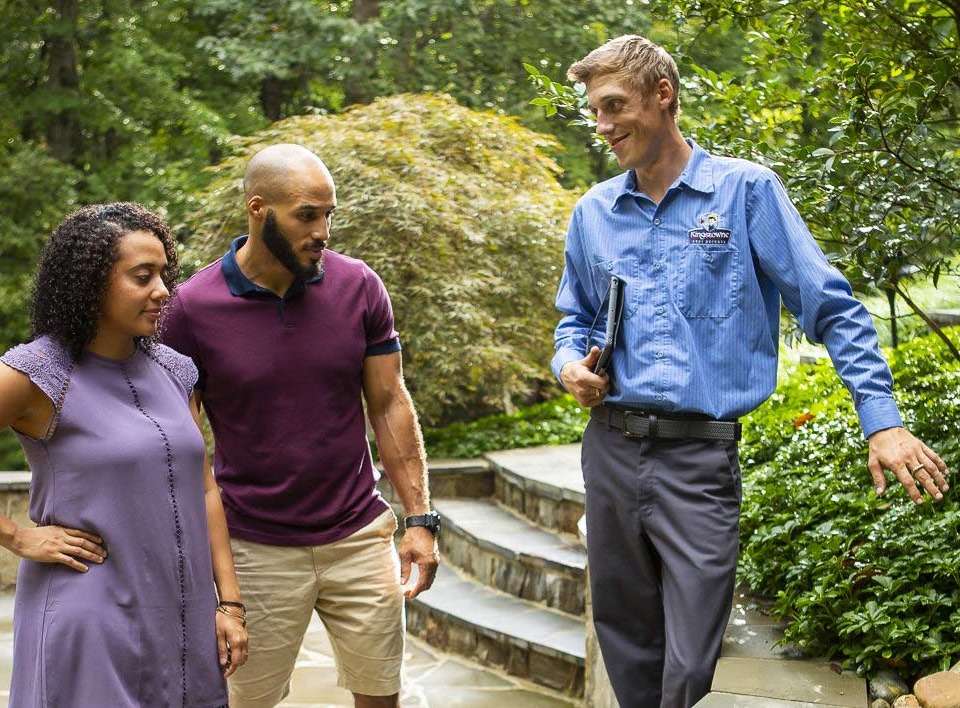 Before meeting with a landscaper for a consultation, take some time to gather your thoughts. This will help you to get the most out of such a meeting.

It can also help to have some photos ready. We suggest taking time to browse magazines, look online, or even check out our portfolio. Another neat way is to create a Pinterest board.

You might already have lots of ideas…but perhaps there are some you haven't thought of yet.

Sometimes homeowners even show us neighbors' homes.

Your inspiration might come from work that was already completed on a neighbor's property. Of course, it's not like you have to replicate everything your neighbor did, but showing us details and features that you like about other projects helps us to get a sense of your style. Maybe you like a few details of one project and other details in another.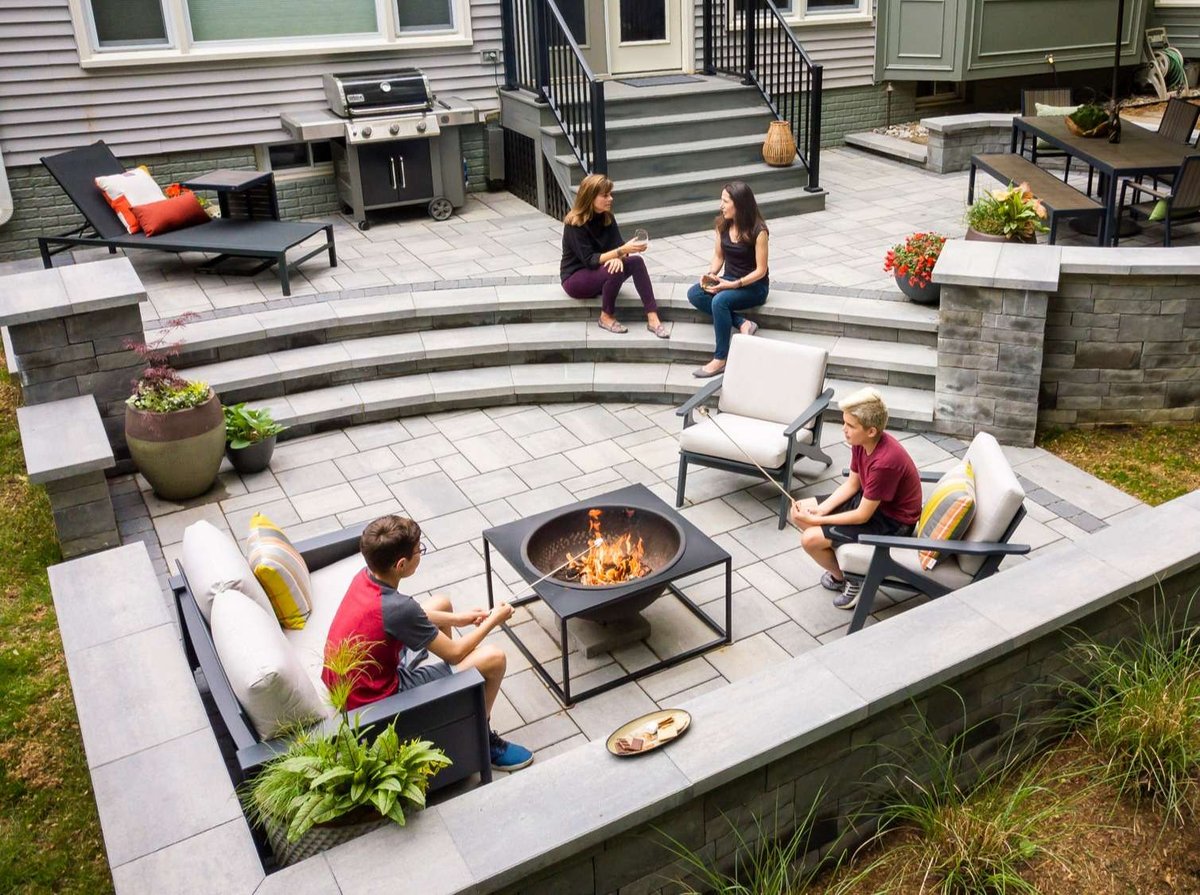 It also helps to have a budget range in mind. We know that people feel uncomfortable about money, particularly early in the process, but it's important when it comes to getting things underway. Sometimes homeowners say to us, "Tell us how much it will cost?"

But what's important to know is that there are MANY factors that impact cost including the quality of materials. Natural stone, for instance, is going to cost a lot more than pavers. So, it's always a matter of balancing wants and needs with a budget. It's a lot more helpful to have an idea of a range during this initial consultation as it will better guide the conversation. Knowing what you want to spend can help us show what that price will get you for landscaping improvements.
Getting Your Landscaping Plans Underway
Hopefully by taking things step-by-step, landscaping improvements don't feel so daunting. Handing your worries over to a pro truly is one of the greatest benefits of leaning on their expertise.
As you prepare to talk to a landscaper about how to improve your landscaping, let us know if we can help. One of the most exciting aspects of our work is helping our clients realize their landscaping dreams. Whether it's a small planting project or something larger scale like an entire outdoor living area, we love taking those ideas from dream to reality!

Are you ready for a new landscape at your Alexandria, Arlington, or Springfield, VA home? If so, request your consultation, get your customized plan, and relax as you get the royal treatment.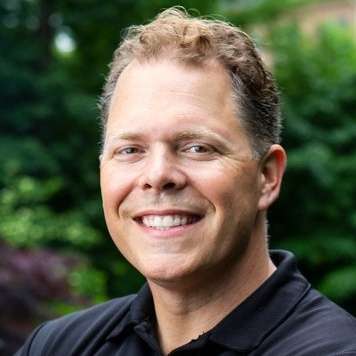 Krisjan Berzins - Owner, CEO
Since 1997, Krisjan has led the Kingstowne team with one simple philosophy, treat every customer like the "only" customer. His passionate pursuit of impeccable customer service has resulted in 24 successful years and a thriving company with over 85 employees, helping thousands of homeowners in the Alexandria, Arlington, and Springfield, VA area get what they want -- a worry-free property they can be proud of.