Mosquitoes have a way of sucking the fun out of your time outdoors—quite literally. There's nothing more frustrating than enjoying some quality time with your friends and family only to have it cut short by mosquitoes biting everyone.
That's why you may be in the market to hire one of the local mosquito control services. Of course, if you've performed any research, then you already know the choices abound. There are names both big and small and you may not be sure where to turn.
We understand that it can be easy to get overwhelmed by the sheer number of companies to choose from—let alone all of the different information out there on why one company might be different from the next. We want you to be able to make a smart buying decision, so we created a guide to help you understand your options for mosquito control.
The Best
Mosquito Control Companies in Alexandria, VA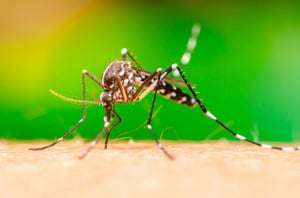 We know that when it comes to choosing mosquito control services that we aren't your only option. Of course, some mosquito control companies are better than others. Having been in this area for quite some time, we feel that we know our best competition. Here are the 4 different companies that we often find Kingstowne Pest Defense is compared against.
Mosquito Joe of Northern Virginia
This local franchise is part of a large national company. Mosquito Joe began as a single location in the Virginia Beach-area and has since become a franchise system.
The company now has more than 125 franchise locations across 33 different states. For ast little as $30,000 in start-up costs, almost anyone can own a franchise, and it often becomes an "add-on service" for roofing, construction, and other types of companies with other offerings that are looking for an extra stream of revenue.
Mosquito Shield of Northern Virginia
Like Mosquito Joe, Mosquito Shield is another national franchise, which was founded in 2001 and has around 50 branches nationwide. The local Northern Virginia Branch was founded in 2013.
Better Termite & Pest
Founded in 1968, Better Termite & Pest is a local, family-owned extermination business that doesn't just deal with outside pests but inside ones as well. According to their website, the company offers pest control, rodent abatement, termite inspections, and mosquito control.
Mosquito Squad of Northern Virginia
Another national franchise, Mosquito Squad has more than 200 locations and says to have more on the way. The company ways that for the past 10+ years, it has provided U.S. residential homeowners and commercial property owners with mosquito control but understanding that it is a global issue, is moving into the international space.
Comparing These
Mosquito Control Companies
to Kingstowne Pest Defense
Of course, we also hope that you'll add Kingstowne Pest Defense to your list of possible mosquito control services in Alexandria, VA. Kingstowne Pest Defense is an independent, locally owned and operated pest control company that emerged from Kingstowne Lawn & Landscape. Our lawn and landscape customers were looking for a company that could offer pest control solutions that were both safe and effective after having poor results from other methods and companies that they had tried.
Kingstowne Pest Defense is not an exterminator, meaning we do not go inside of the home or deal with interior problems like termites or rodents. However, our exterior solutions are effective at keeping outside pests from entering the home and also help homeowners to more easily enjoy their backyard.
Just the Right Size
We aren't an enormous company or national franchise with branches all over the country. We are focused on and truly know our local market in Alexandria, Arlington, an Springfield, VA.
Our team members are active in the local community and therefore really understand the wants and needs of our customers and we find that makes a huge difference in giving them the "royal treatment" that we are famous for.
Getting to the Source of the Problem
In terms of our mosquito control services, a key differentiator between us and other companies is the fact that we focus on getting to the root cause of the problem, which is addressing the breeding grounds. We'll go the extra measure and seek out any areas of standing water on your property (like toys, buckets, wheelbarrows, and other items left on the property that may be collecting water).
We also offer gutter cleaning, which we find most companies do not. But dirty gutters are a prime breeding ground for mosquitoes. If your gutters are clogged with debris it won't matter how many times you spray, these pests will just keep coming. We've been told that most companies are focused on just frequently spraying and are not concerned with getting to the bottom of the reason mosquitoes keep returning.
Offering Comprehensive Services
Another big difference between Kingstowne Pest Defense and the companies we are often compared against is our direct link to a lawn and landscape company which gives us the ability to offer you more than just pest control.
Many of our clients tell us that they find it incredibly convenient that they can have one overall company handle so many of their outdoor services—particularly a company that they've really gotten to know and trust.
Making Your Wise Choice in
Mosquito Control Companies
When it comes to getting back to spending time outdoors with your friends and family, you want to feel confident that you've chosen a locally-owned company that can truly handle your mosquito problem. The last thing that you want is to invest money in a solution that doesn't work very well, and find out later that your local franchise company isn't even owned by the same people anymore (it happens).
Don't be left feeling disappointed. By making a wise choice you'll be able to take back control of your property. Instead of feeling as though you can't spend time outside, you'll be able to get back to enjoying your outdoor areas to the fullest.
If you're reading to work with the best mosquito control service, request a quote, get your customized plan, and relax while we give you the royal treatment.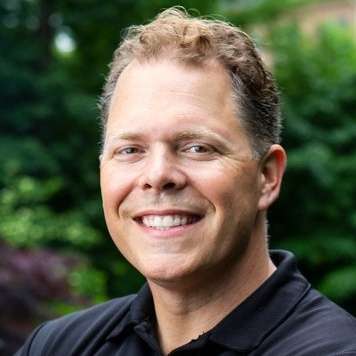 Krisjan Berzins - Owner, CEO
Since 1997, Krisjan has led the Kingstowne team with one simple philosophy, treat every customer like the "only" customer. His passionate pursuit of impeccable customer service has resulted in 24 successful years and a thriving company with over 85 employees, helping thousands of homeowners in the Alexandria, Arlington, and Springfield, VA area get what they want -- a worry-free property they can be proud of.