Mosquitoes may be tiny, but they are powerful in their ability to ruin your time outdoors. Of course, they're more than just a nuisance. They're dangerous, too. That's because they can carry deadly viruses like Zika and West Nile.
If you feel like you're getting eaten alive whenever you try to spend time outdoors, then you might be in the market for a professional mosquito control company.
We understand that it can be easy to get overwhelmed by all of the information that is out there when selecting a mosquito service in Alexandria, Arlington, or Springfield, VA.
We want you to be able to get the most possible enjoyment out of your outdoors while making a smart buying decision, so we're comparing two of the popular options that you might be considering—Mosquito Joe Alexandria, Arlington, and Springfield, VA vs. Kingstowne Pest Defense.
Who is
Mosquito Joe of Northern VA?
We suspect that in your search to find the best mosquito control, you've likely come across the name Mosquito Joe of Northern VA. This local franchise is part of a large national company. It began as a single location in the Virginia Beach-area but has since become a franchise system.
The company now has more than 125 franchise locations across 33 states. For as little as $30,000 start-up costs, almost anyone can start a franchise, regardless of whether they have experience with mosquito control or not.
How is Mosquito Joe Different from Kingstowne Pest Defense?
One of the biggest differences between these two companies is the size of their customer bases and their business models. While Mosquito Joe is part of the franchise system, Kingstowne Pest Defense is an independent business. We only service Alexandria, Arlington, and Springfield, VA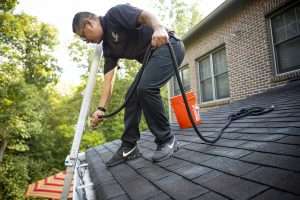 Kingstowne Pest Defense is a locally owned and operated Alexandria, VA pest control service that grew organically from Kingstowne Lawn & Landscape. It was the direct result of a growing demand for comprehensive pest services in Northern Virginia. Our lawn and landscape customers were looking for a company that could offer pest control solutions that were not only safer but would really work to get rid of unwanted pests.
That direct link with our sister company, Kingstowne Lawn & Landscape, provides tremendous value to customers who might be looking for additional services beyond pest control, but that may have a direct impact on pest control. Whereas Mosquito Joe of Northern Virginia is only offering pest services, Kingstowne can also provide a host of lawn and landscape services.
For instance, we can fix grading and drainage issues that might actually be causing standing water on your property and creating your mosquito problem in the first place.
In other words, we'll do more than just spray your property for mosquitoes but make no real progress. Instead, we are focused on getting to the "root of the problem," which is addressing the breeding grounds of mosquitoes.
Going a step even further, we also offer gutter cleaning, which we find most companies do not. Dirty gutters are a prime breeding ground for mosquitoes. If your gutters are clogged with debris it won't matter how many times you spray, these pests will just keep coming back. We've been told that most companies are focused on just frequently spraying and are not concerned with getting to the bottom of the reason mosquitoes keep returning.
Making Your Educated Mosquito Control Decision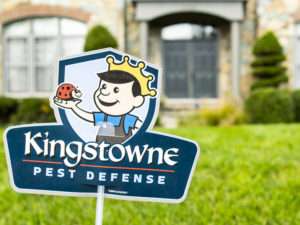 You want to be able to enjoy your outdoor living area instead of feeling as though you're under attack every time you step outside. For that reason, choosing a company that is going to offer effective mosquito control services is key.
The last thing that you want is to be stuck back at square one, having invested in a mosquito control company that didn't work because they ignored ways in which they could attack mosquito breeding grounds. The mosquitoes just keep coming back and you just keep throwing money at a problem that seems never-ending.
Instead, you can invest in a company that is going to go beyond spraying and actually take steps to make real change.
By making this wise choice in Northern Virginia mosquito control services, you can win the battle against these troublesome pests. That means you'll truly be able to enjoy your time outside once again. You deserve that freedom. After all, it is your yard. Take back control today.
If you're ready to work with a mosquito control service that will give you the best results, request a quote, get your customized plan, and relax while we give you the royal treatment.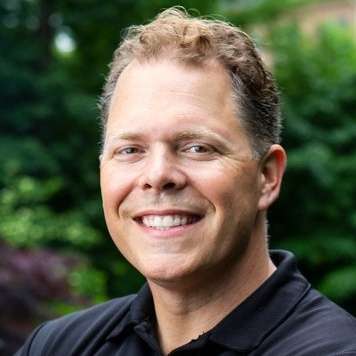 Krisjan Berzins - Owner, CEO
Since 1997, Krisjan has led the Kingstowne team with one simple philosophy, treat every customer like the "only" customer. His passionate pursuit of impeccable customer service has resulted in 24 successful years and a thriving company with over 85 employees, helping thousands of homeowners in the Alexandria, Arlington, and Springfield, VA area get what they want -- a worry-free property they can be proud of.