Here in the densely populated region of Northern Virginia, it's not uncommon for homeowners to have compact properties. But a small yard does not mean you can't maximize the possibilities of what's achievable.
We've worked with many homeowners who have asked us for small backyard landscaping ideas—sometimes to make a small yard feel bigger.
Fortunately, there are various ways that we can accomplish this. What will specifically work for your property will depend upon your wants and needs, as well as the layout and space available. But these ideas should at least give you some sense of how to make your small yard feel bigger.
Small Backyard Landscaping Ideas
As you and your landscape designer think about ways that you can make your small yard feel bigger, these ideas should give you some inspiration. A small yard can absolutely still provide you with optimal value.
1. Add Some Curves
Linear designs are modern and often popular. But they don't do much to add depth and dimension to a space. Even if you like a linear design, you can still add some curves into the design that will add some complexity and make your small yard feel bigger.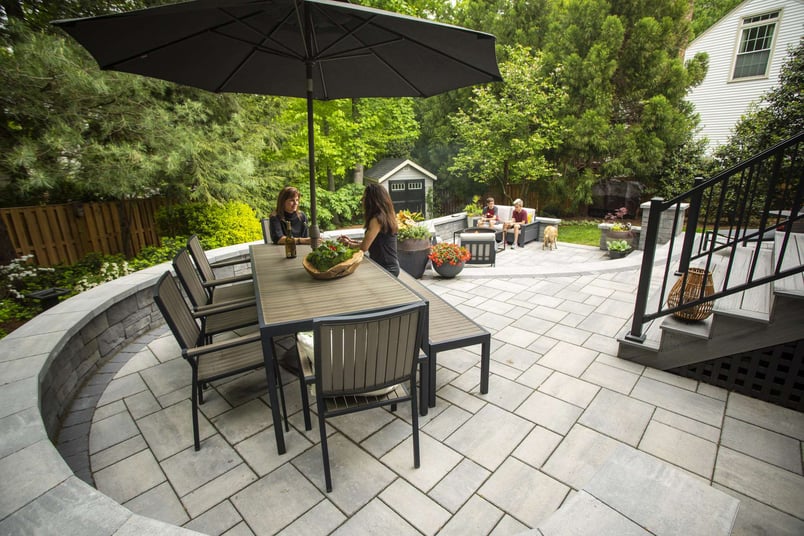 A curve in a path can really go a long way in creating a sense of movement or fluidity and opening up the space. And because a curve in a small space is naturally longer than a straight line, it also helps to convey that the space is larger than it is. It's a simple trick of the eye but it makes a big difference.
2. Be Sure to Include Some Plantings
Oftentimes, homeowners have a tendency to say "just pave it all." They want a super low maintenance landscape design and they also assume that hardscaping the entire backyard will make it more usable (and in turn feel bigger).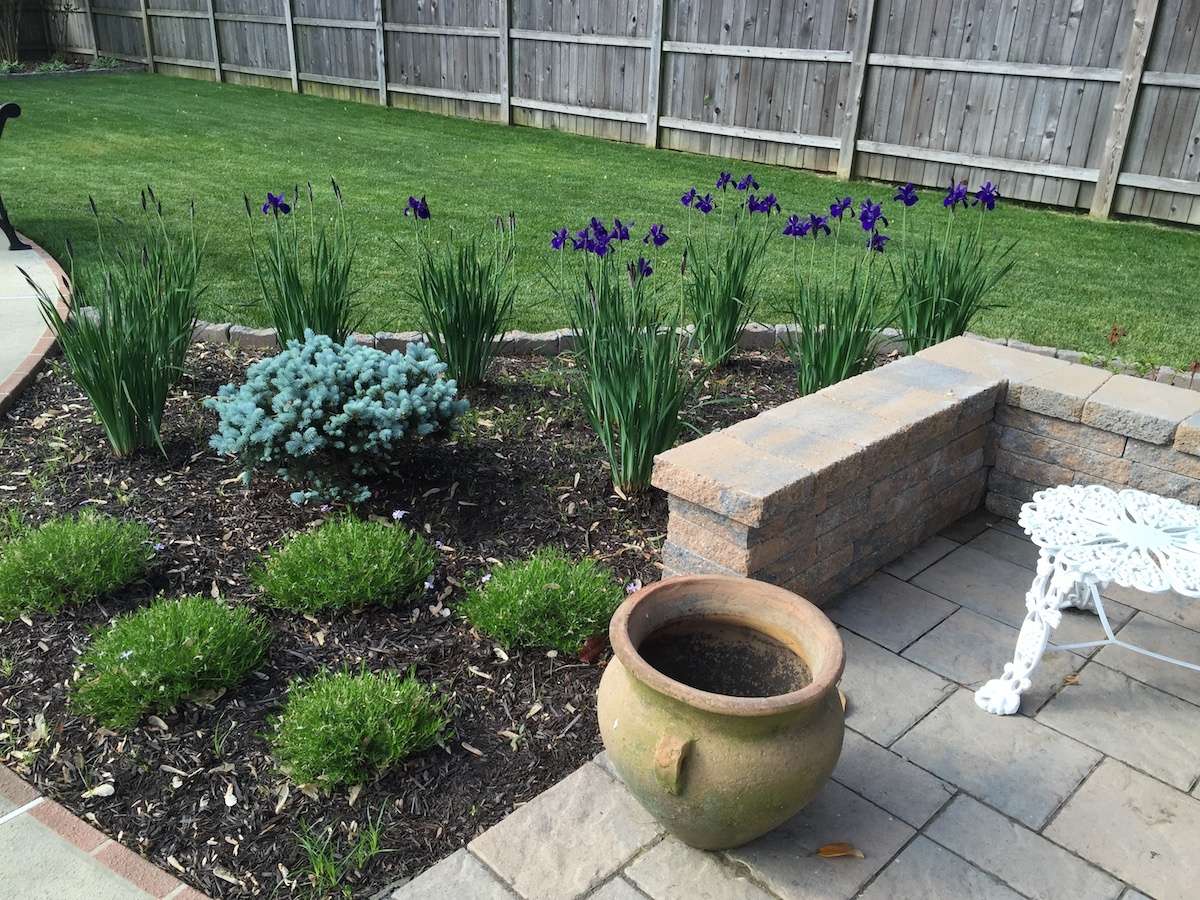 In reality, some plantings can go a really long way in softening the look and adding more dimension to the yard. By no means does it have to be a bunch of high-maintenance plants. There are many low-maintenance plant choices that will help you to achieve these goals without adding lots of work to your plate.

Oftentimes, utilizing two layers of plantings can go a really long way in adding depth to a space. When it comes to a small backyard landscape design, you want your landscape designer to think about a tiered look to your plant beds—not just one long row of plants that won't do much to make the space feel bigger than it is.

Plants are also important in terms of adding texture, which also plays a role in an effort to make your small yard feel bigger.

Since many small properties in Northern Virginia also utilize fencing to provide privacy, plantings are also really important when it comes to softening the overall look of the fence. A compact, fenced-in property can feel really boxed in without some selective landscape plant choices.
3. Connect Multiple Areas and Make the Property as a Whole More Usable
Another way to make your small yard feel bigger is to make more use of additional areas around the property—such as a side yard.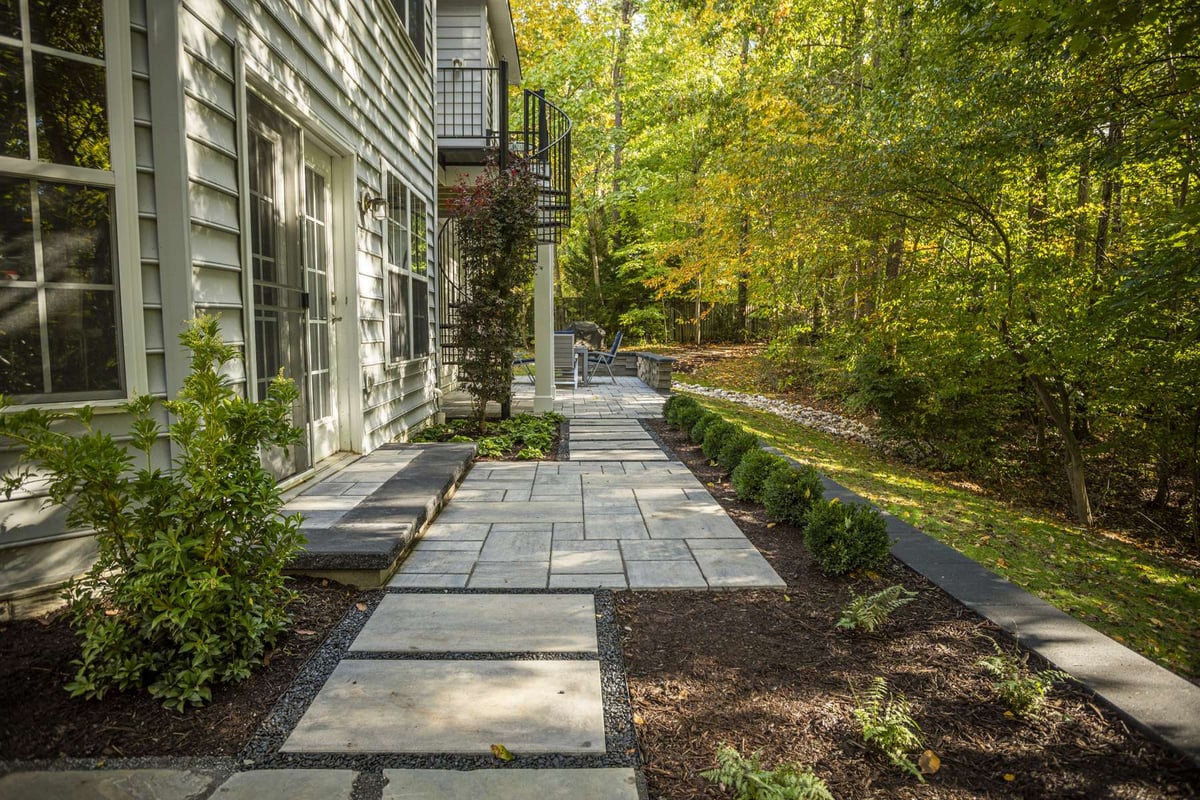 Connecting areas that weren't previously usable can go a really long way in making an entire property feel much more functional. Walkways are an excellent way to achieve this goal. They can connect a front yard to a side yard to a backyard—and suddenly the space as a whole feels a lot larger and more functional.
4. Incorporate Terraces
Terraces or levels of landscaping can also add depth to a small yard, particularly if it's on a slope. A compact property that has space used up by a hill can feel even smaller than it is. But terraces use that space wisely by creating a step-down sort of feel with multiple levels. This is often a great solution for a small front yard where you want to avoid runoff into your driveway or walkways but you're not really using the space to hang out.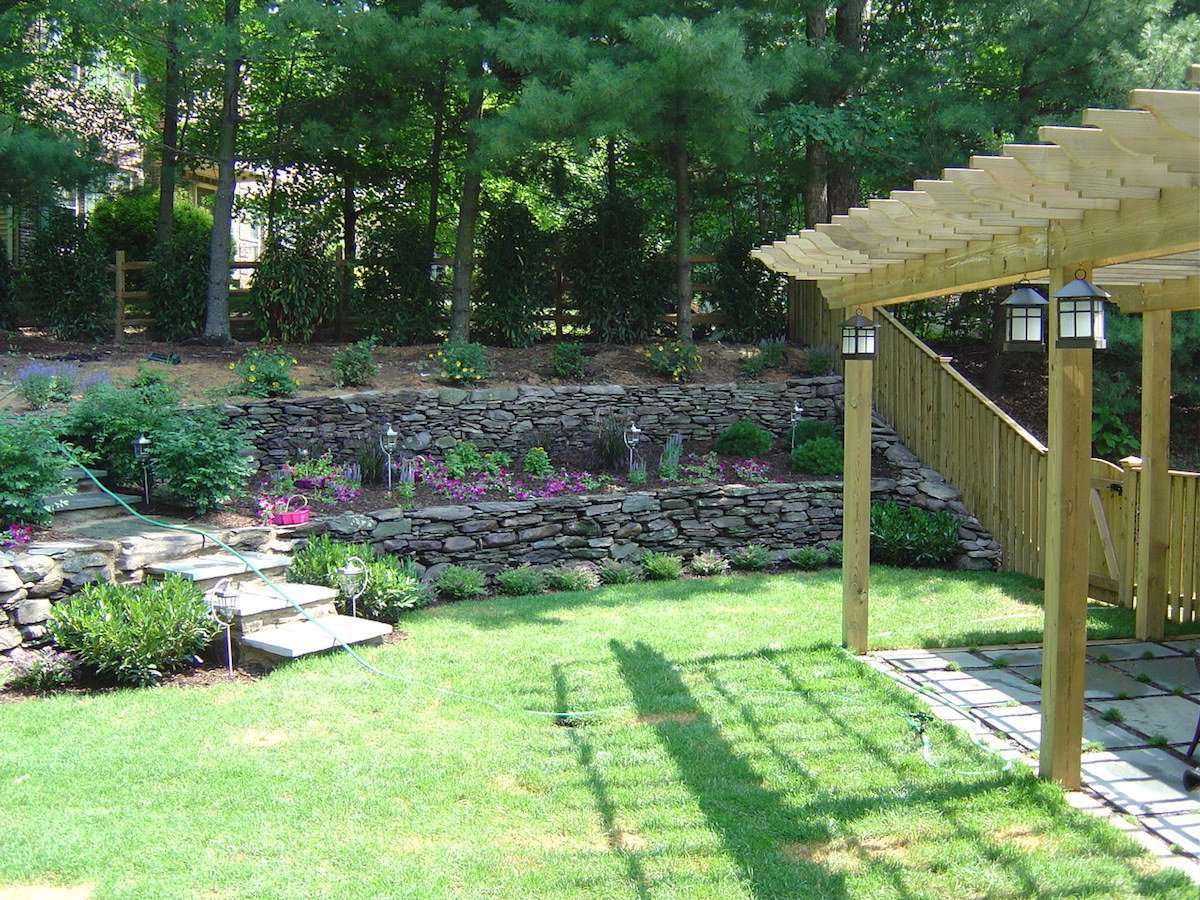 5. Add Landscape Lighting
You also want your small space to feel bigger at night. Landscape lighting can really give the illusion of a larger space—plus make the yard usable even when it's dark out.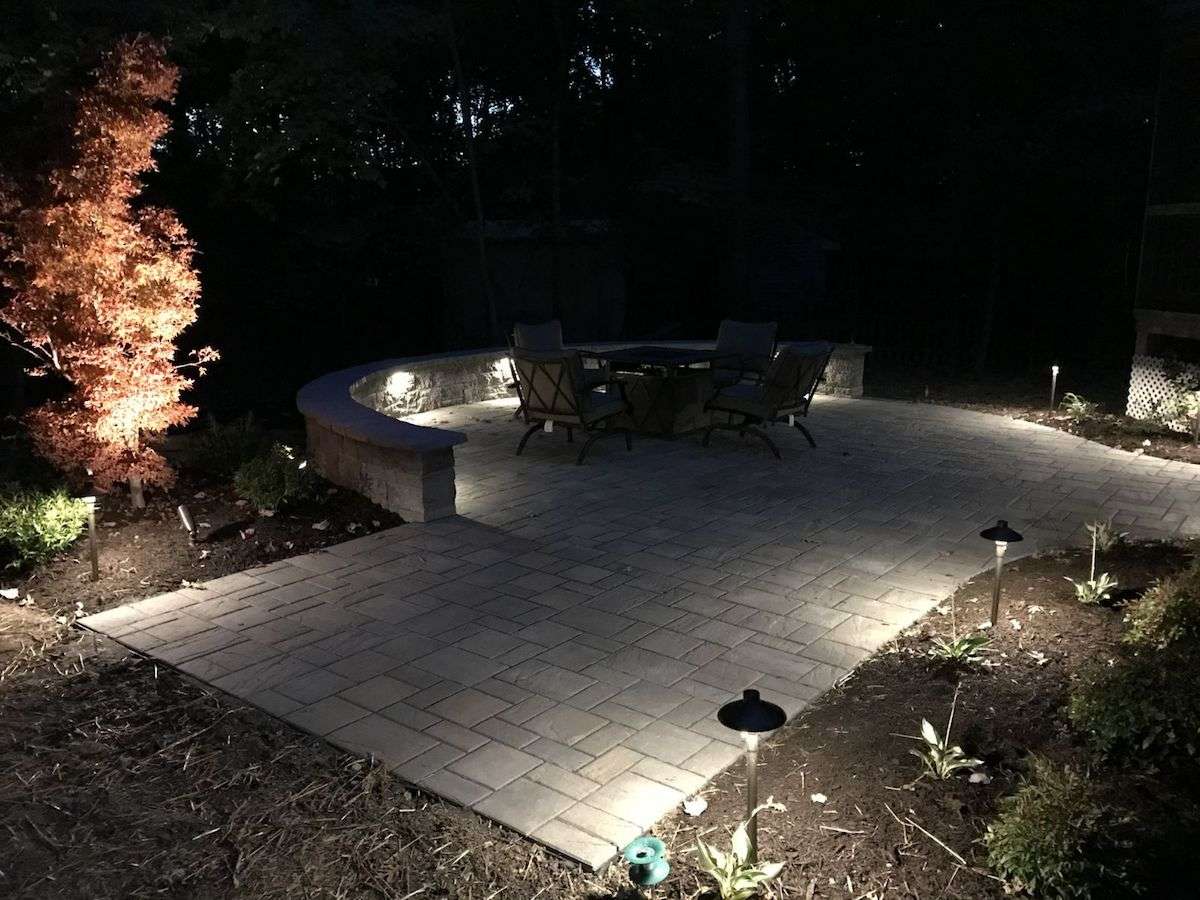 This is where your "return on enjoyment" or "return on entertainment" comes into play. With thoughtful landscape lighting, you're able to use your outdoor living space even after the sun's gone down.
Choosing a Landscaper to Help With a Small Backyard Landscape Design in Northern Virginia
Ultimately, how well these ideas work comes down to your choice of a landscape designer. Some are going to have more small backyard landscaping ideas than others. Of course, not all landscapers are even set up to work on compact properties.

But at Kingstowne Lawn & Landscape, we are set up for compact properties. We are lean and nimble and have the compact equipment needed to get in and out of these spaces, making your landscaping dreams a reality.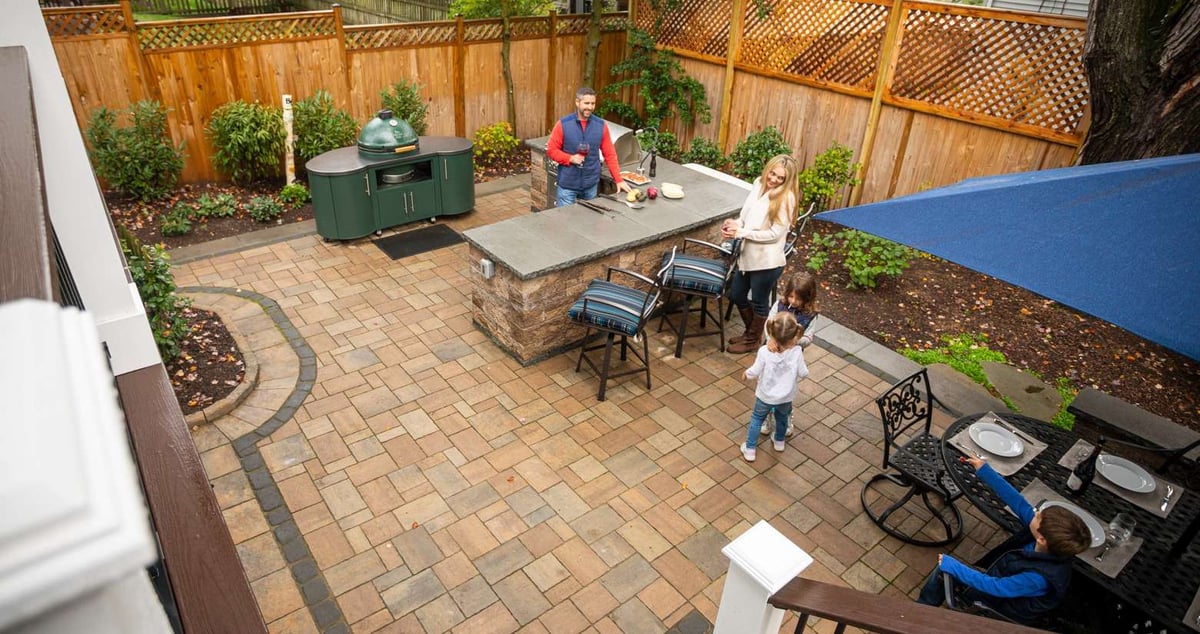 At the end of the day, bigger doesn't mean better. We have loved transforming hundreds of small spaces in the Arlington and Alexandria, VA area over the past 20+ years. We meet every landscaping challenge (regardless of size) with the same enthusiasm.

If you're ready to begin transforming your small space, we are here to help.

If you'd like to talk further about small backyard landscaping ideas for your home, request a consultation, get your customized plan, and relax as we give you the royal treatment.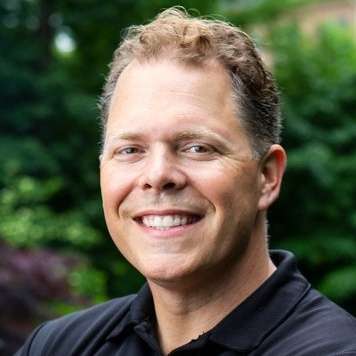 Krisjan Berzins - Owner, CEO
Since 1997, Krisjan has led the Kingstowne team with one simple philosophy, treat every customer like the "only" customer. His passionate pursuit of impeccable customer service has resulted in 24 successful years and a thriving company with over 85 employees, helping thousands of homeowners in the Alexandria, Arlington, and Springfield, VA area get what they want -- a worry-free property they can be proud of.