There's no question that people tend to associate springtime with being the optimal season for planting. Honestly, the concept has been drilled into our heads in many different ways. Whether it's the old adage "April showers bring May flowers" to pictures of blooms literally being the symbol of spring, many people have come to believe that they should perform the majority of their landscape planting in the spring.

In reality, in our area, we can plant virtually year-round—with the exception of when the ground is frozen.
That means if you've been wondering, Can I plant trees, shrubs, or flowers in the summer?

The answer is Yes! Summer planting is possible. Though many homeowners assume it's too hot, there are ways to have success.

Here are our best tips for planting trees, shrubs, and flowers in the summer.
1. Plant New Material—Avoid Transplanting in the Summer
Our first summer planting tip would be to avoid transplanting in the summer months and to instead focus on installing new plants. Transplanting, which is the process of moving a plant from one area of the property to another, is already quite stressful on plants—even in optimal weather conditions.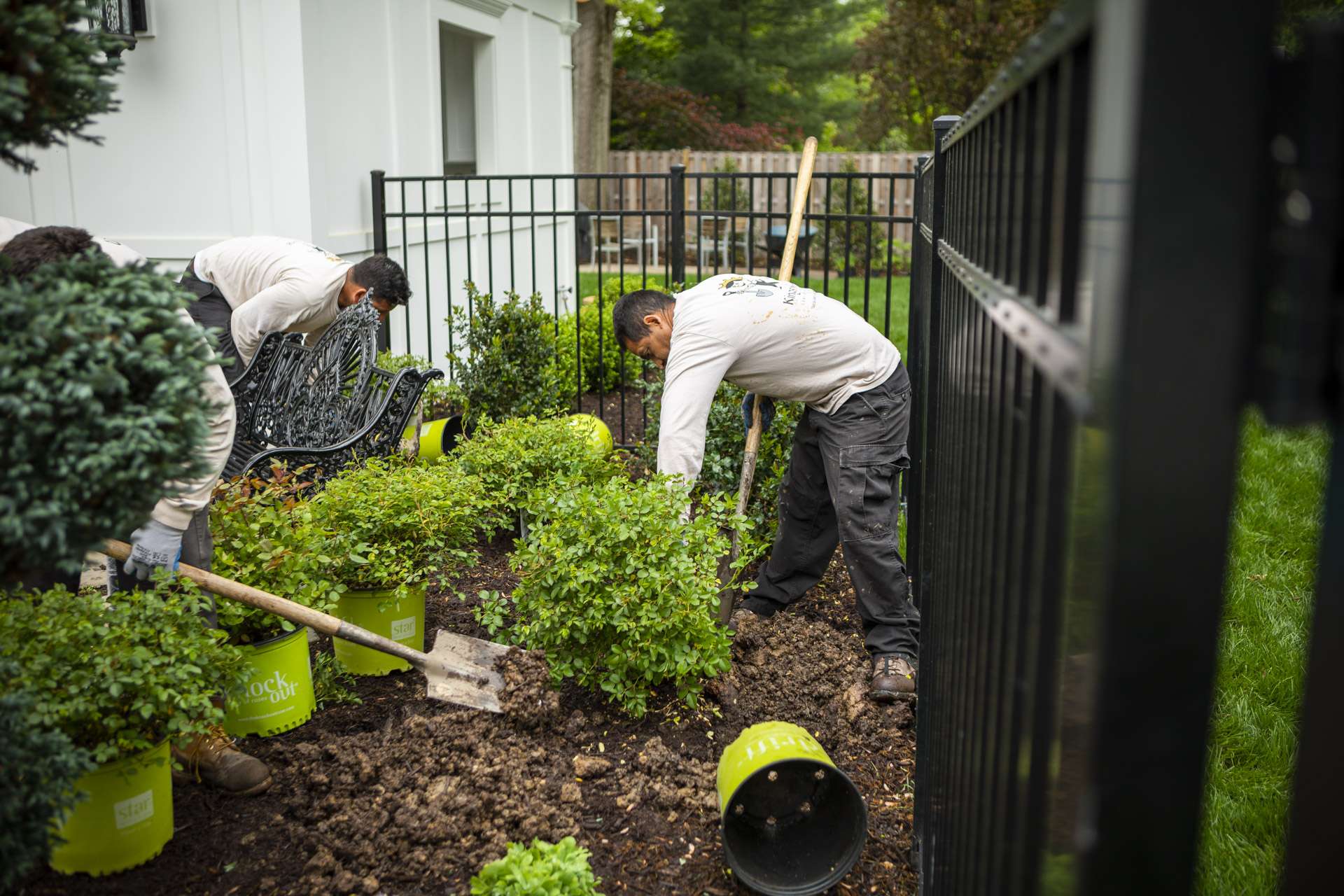 When you throw in the added stress of the heat, you're pretty much destined for failure when transplanting in the summer.

If you are working on a new landscape design and it includes transplanting, save that task for the fall when the ground is still warm but the weather is cooler. It will be less intense on your plants' roots and they'll be more likely to survive the move.
2. Go Into Summer Planting Knowing You'll be Watering More
Watering plants in summer is a lot more "ramped up" than any other season. But that's true whether you're planting in the summer or not. Even if you plant in the spring, you'll still need to ramp up your watering efforts come summer.

Of course, newly planted trees, shrubs, and flowers do require even more water as compared to their established counterparts. After all, they're still becoming established in your soil and they don't have a solid root system yet. Water is the best way to provide them with the TLC they need to become established.

How you water will also be important. It's really important that you encourage your plants' roots to grow deeply. When you fail to water deep enough, your plants' root system may grow shallow and that can weaken the plant as a whole.

When you water, focus on watering deeply to push root growth. New plants may need to be watered daily until they've become established. While the exact watering needs can differ from plant to plant, it's likely that it may be more water than you may think.

Of course, you don't want to drown your plants either. Make sure you soak your soil but don't flood it. You just need to get your new plants through those hot summer days. If you've had your plant material installed by a landscape professional, they should provide you with specific watering recommendations to follow, removing the guesswork on your behalf.

Don't forget that your new trees also need watering. At Kingstowne Lawn & Landscape, one of the tools that we use for watering newly planted trees is a watering device called a gator bag. This provides a slow release of water at its base and can really help the tree roots survive the hottest and driest days.
3. Take Advantage of the Benefits of a Plant Health Care Program
If you're going to be having summer planting done, Plant Health Care can help support your new plants by providing the vital nutrients they need to thrive. A Plant Health Care program will also protect them against insects and diseases, many of which are a prime problem in the summer months. Some of the summer landscape problems we often see include Bagworms, Japanese Beetles, Scale, and Spider Mites.

We also see a number of fungal diseases pop up on trees and shrubs in the hot and wet summer months.

For these reasons, it's helpful to think of Plant Health Care as an investment. It costs money to install new plant material and you want it to perform well and protect that investment you've made. When plants decline you risk time and aggravation, as well as actual dollars, in replacing that plant material.

You're better off just investing in their care from the start.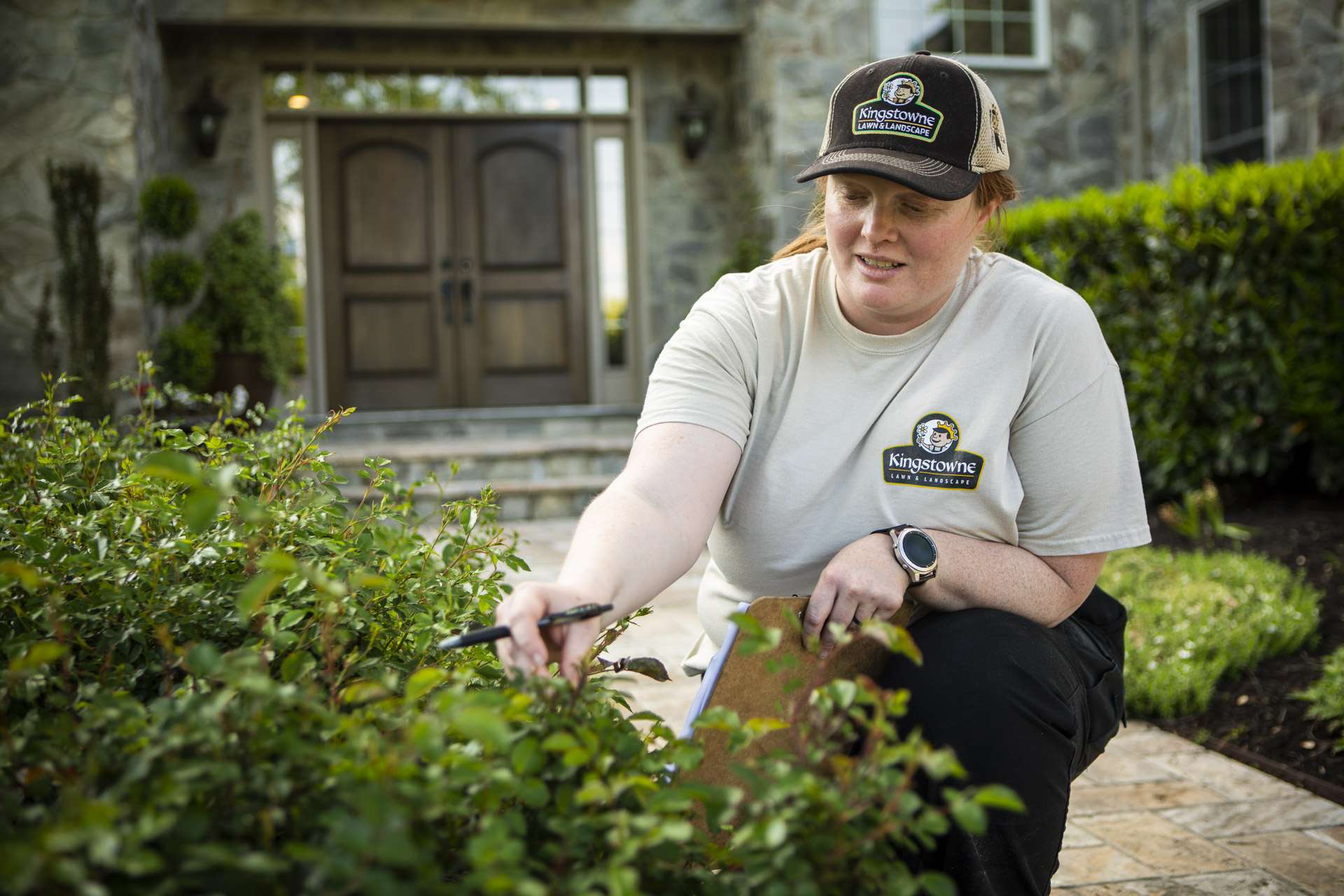 Of course, a program like this is not just meant for new plants. It will help protect your investment for the long term. Over time, Plant Health Care is also going to help you see better results which may include greener leaves and more vibrant (and longer lasting) blooms.
4. Choose a Landscape Company with a Plant Warranty
Finally, one of our best summer planting tips is to have your trees, shrubs, and flowers installed by a landscape company that offers a warranty for its plant material. When you plant on your own, you have no guarantee that the plants are going to last. But at Kingstowne Lawn & Landscape, a lot of our plant material comes with a 12-month warranty on it. That means that if you've followed all of the recommendations that we provided and your plant dies, we'll replace it for free.

That's pretty unusual in this industry but we find that it gives our customers a tremendous amount of peace of mind, particularly if we're doing the planting in the summer. It's like an insurance policy that takes away your worries. We'll help set you up for success with tips on how much and when to water because we want you to see success.
Achieving Year-Round Landscape Beauty
We want homeowners in Northern Virginia to know that they can take a year-round approach to beautifying their properties. Whether it's planting trees, shrubs, and flowers in the summer, or another time of year, you can see your property transformed now.

You don't have to wait!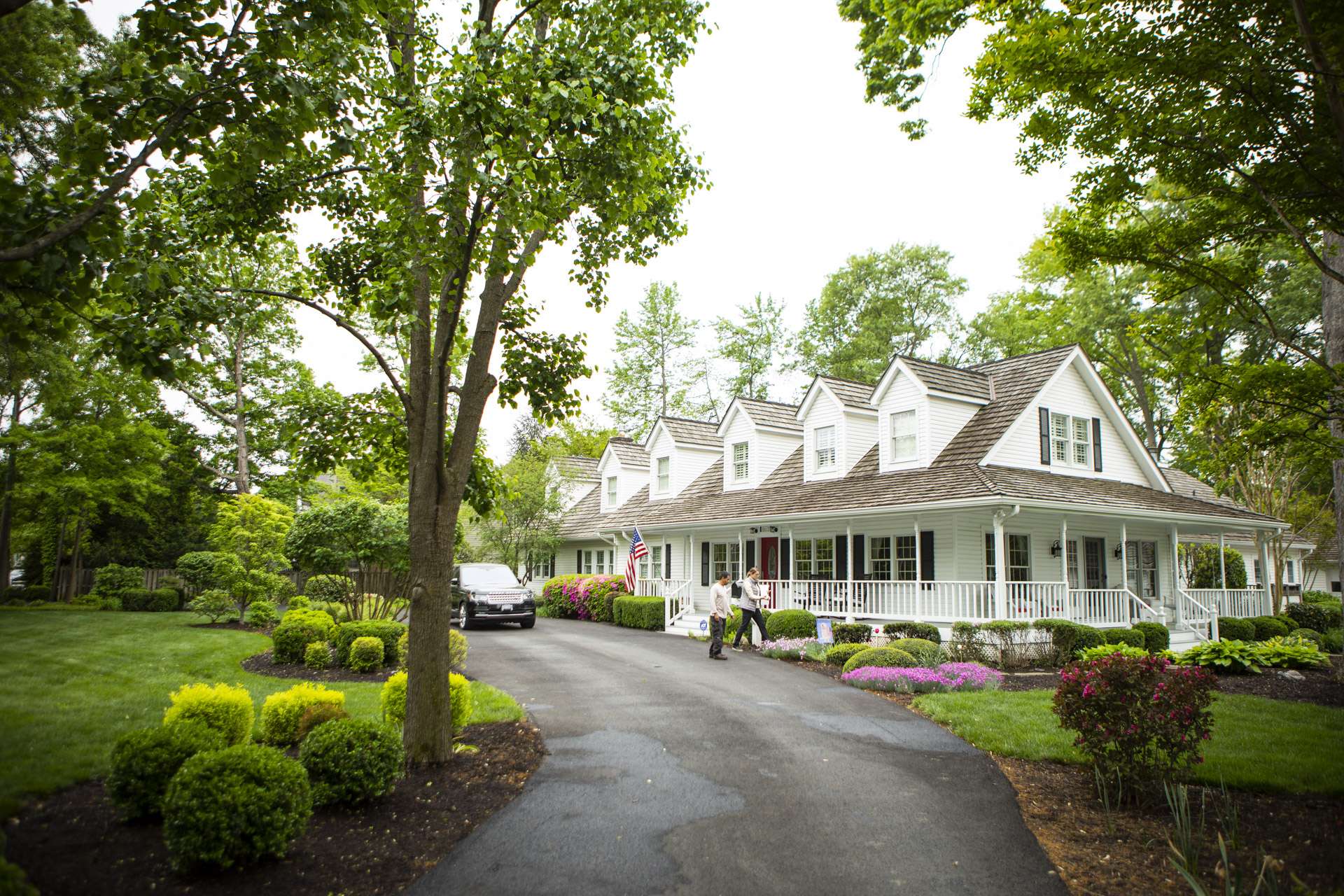 In terms of year-round beauty, we are also always thinking about ways that your property can look its best no matter what the time of year. You should have plants on your property that provide color and appeal for all of the seasons, not just certain times of the year.

When you work with a landscape professional, they should be thinking about a design that will offer you the most possible value with different plants in bloom at different times for maximum appeal. Then, they should also be able to support you in your effort to care for those plants, no matter what the time of year.

At Kingstowne Lawn & Landscape, we put a tremendous amount of thought and effort into creating landscape designs that fulfill all of those wants and needs—and we can provide the support and care you need to keep it looking great for the long run. Coupled with the fact that we also offer a plant warranty, that should give you peace of mind that you'll have a fantastic landscape, no matter what the time of year.

Are you ready for a new landscape at your Alexandria, Arlington, or Springfield, VA home? If so, request your consultation, get your customized plan, and relax as you get the royal treatment.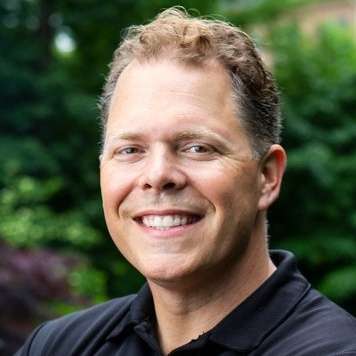 Krisjan Berzins - Owner, CEO
Since 1997, Krisjan has led the Kingstowne team with one simple philosophy, treat every customer like the "only" customer. His passionate pursuit of impeccable customer service has resulted in 24 successful years and a thriving company with over 85 employees, helping thousands of homeowners in the Alexandria, Arlington, and Springfield, VA area get what they want -- a worry-free property they can be proud of.