Landscape lighting is a feature that can really take your Alexandria, Arlington, or Springfield, VA property to the next level. Not only does it make your outdoor spaces more usable by making them safe to navigate in the nighttime hours, but it also adds a layer of aesthetic appeal that's hard to top.

Of course, that's all assuming that it's a professional landscape lighting job. You can easily notice the difference between DIY work (or a poorly done job by a "pro") and lighting work that was designed and installed by a landscape professional.

Still, you might be wondering what to expect when it comes to professional pricing for outdoor landscape lighting. If you've walked around a big box store, you've likely seen lighting fixtures in multi-packs for like $20. So, why is landscape lighting so expensive when it's completed by a professional?

We'll explain what goes into the landscape lighting cost as well as what you're getting for that investment.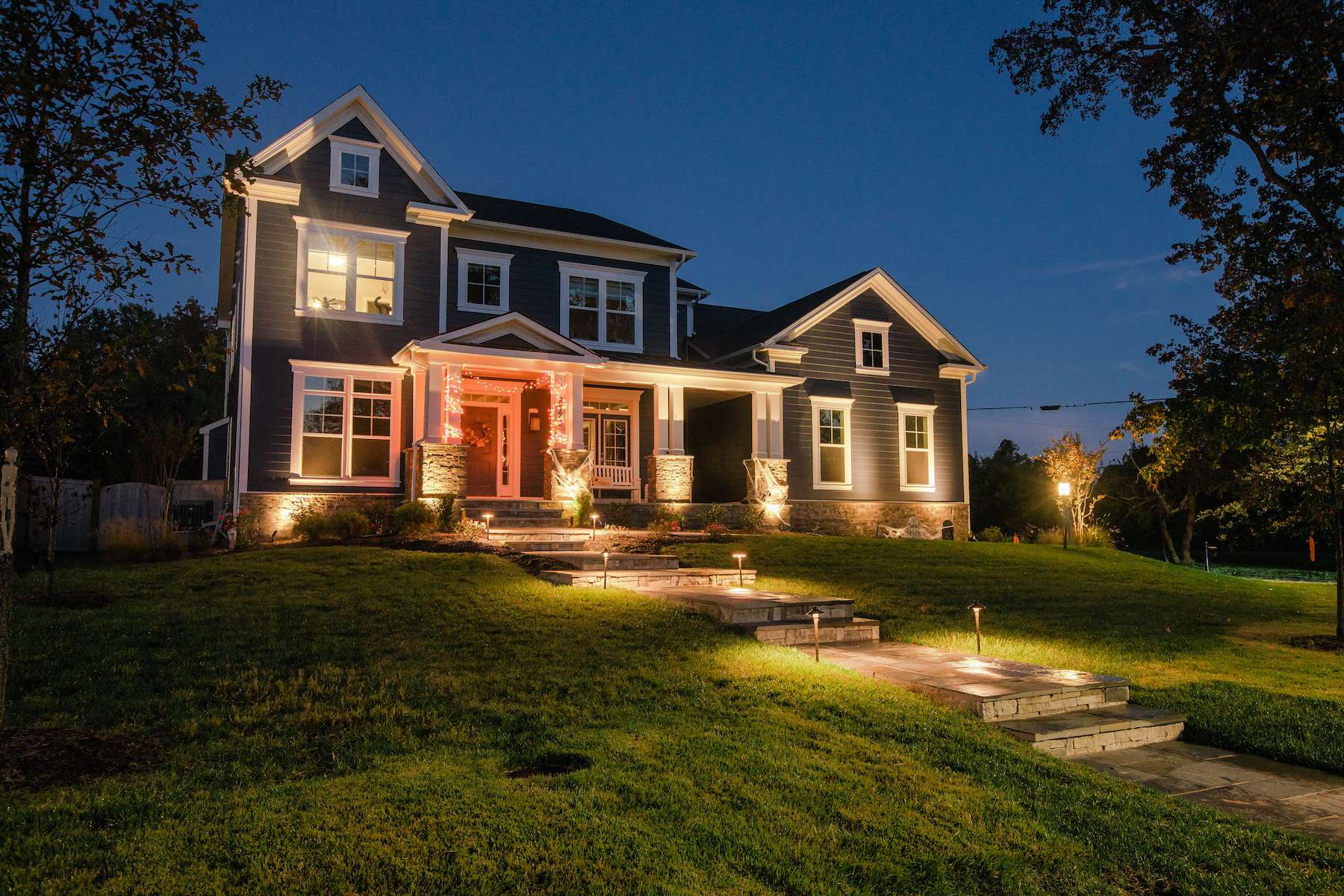 What Can I Expect with Landscape Lighting Cost?
As you might imagine, the cost of landscape lighting is going to differ depending how much work you have completed. But an average starting cost for some front yard lighting such as a few lights on the walkway and some uplighting to a compact space is around $1,500.

The costs go upwards from there.

For a more complete project with lighting throughout our outdoor spaces, you could easily spend as much as $10,000 or more. One of the nice things about landscape lighting is that it can be phased. You might add a few lights at the front of your home to start and then tackle the backyard at a different time. Plus, you can add lighting as your outdoor living space expands or changes.

Still, you might be wondering what goes into these landscape lighting costs.

If you're comparing that price to the cheap fixtures that you see at the box store, you're likely going to be wondering why is landscape lighting so expensive? But it's honestly like comparing apples to oranges.

A multi-pack of cheap lights at Lowe's might run for $25 whereas one of the commercial-grade, high-quality fixtures that we're using could be anywhere from $75 to $150 per fixture.

But these are fixtures that are made to last for many years. They are constructed using high-quality, weather-resistant materials like brass, copper, or aluminum. It's nowhere on the same level.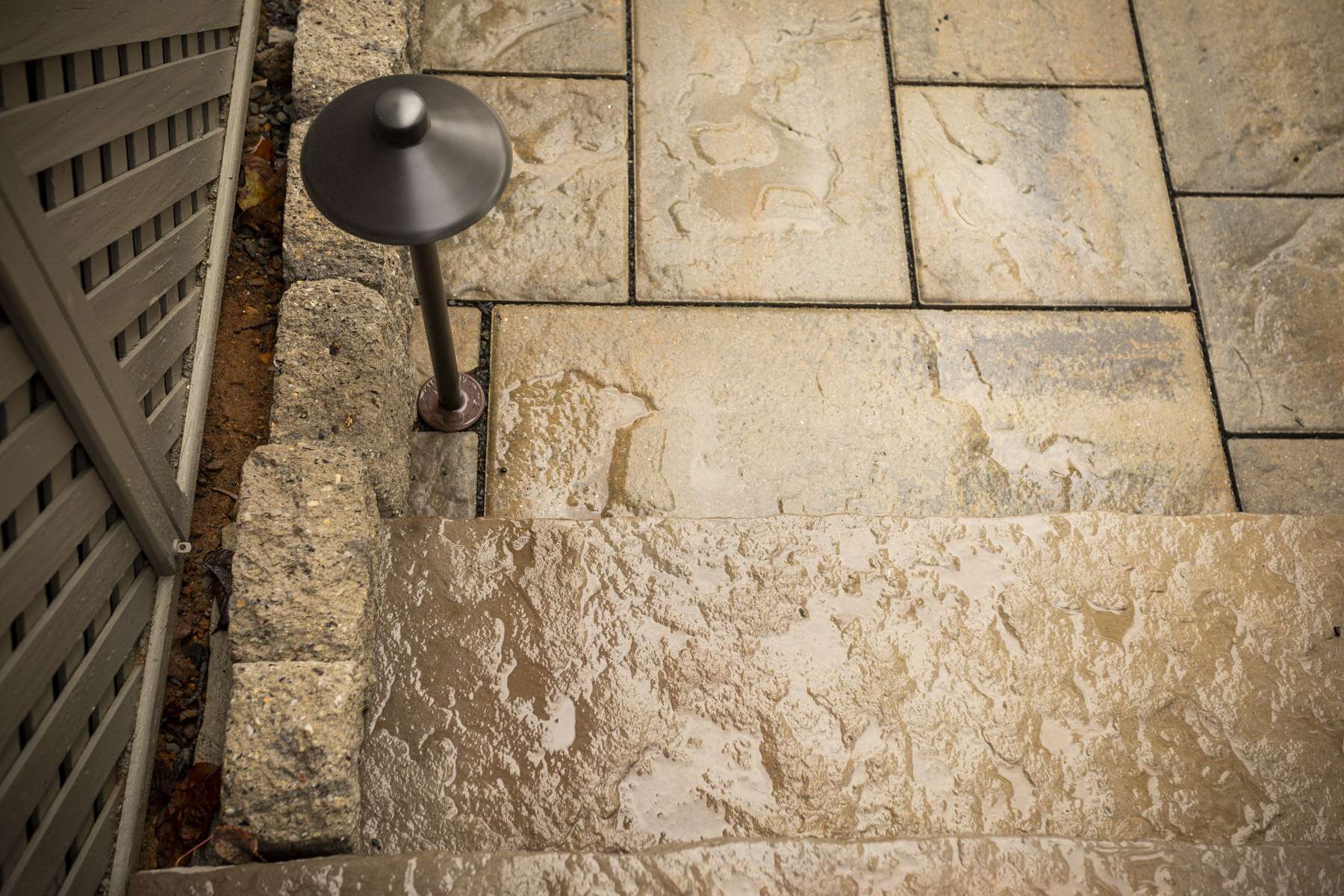 Plus, it's not just the fixture itself but also the LED bulbs, which is the best lighting technology on the market. LED bulbs are around 90 percent more energy efficient and have a longer lifespan than traditional landscape lighting. That means, you'll ultimately start saving money on your electricity bills and maintenance expenses over time.

Low voltage lighting is also so much safer than the old incandescent bulbs that used to be installed. There are a lot of advantages to this newest lighting.
An Artistic Design and Proper Installation
When it comes to the landscape lighting cost for hiring a professional, you also have to understand that you're getting a professional landscape design that naturally looks a lot better than a DIY project or hack job by a pro. This is something that is going to add value to your home, so you want it to be done right.

We often tell clients that with landscape lighting, "less is more." But we commonly see supposed "pros" install way too many fixtures. We tell homeowners that they're not trying to create an "airport runway look" with their walkway. They need just the right amount of lighting to be able to safely navigate the space, including traversing stairs.

With a strategic design, that means you might be paying for fewer fixtures, they'll just be much higher quality and longer lasting.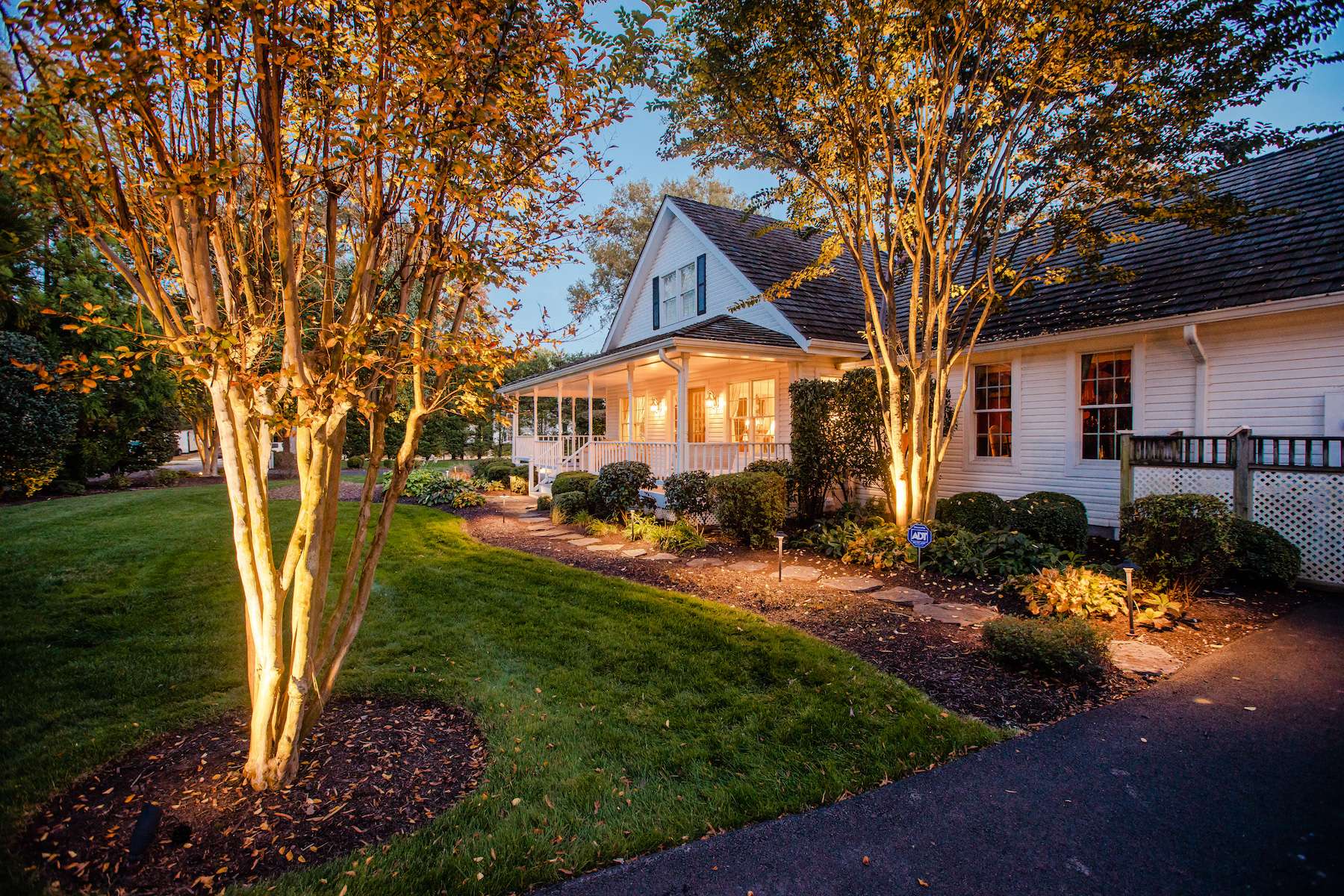 Plus, when done right, it's also going to look gorgeous. There is quite a bit of artistry involved in creating a professionally lit property that adds aesthetic appeal. You don't want your finished product to fall short because you hired a pro that did not have an eye for design.

Along with all that, you want to be sure that it's installed properly—meaning by a pro that understands lighting. Not all landscapers are well-versed in tackling landscape lighting. But if you want to be sure that the installation is performed properly, it's important to hire a company that is experienced with this type of work. It's a bit more complicated than homeowners tend to realize.
Investing in High-Quality Materials and Workmanship to Make the Landscape Lighting Cost Worth It
At the end of the day, landscape lighting is one of those investments that can bring a lot of value in return. A well-lit property boosts curb appeal and home value while also making your space more functional and usable.

But the key is to choose a landscape lighting pro who can deliver that value.

By working with a landscape lighting professional who isn't going to use cheap fixtures or bulbs and who has an eye for design along with the necessary installation skills, you can end up with the best possible results. It can be a night and day difference between a home that was professionally lit and one that was not.

When it comes to getting the most out of your investment, you want to be sure to choose wisely.

If you'd like to know more about adding landscape lighting that will enhance your property in more ways than one, request a consultation, get your customized plan, and relax while we give you the royal treatment.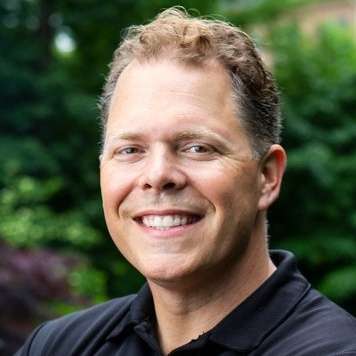 Krisjan Berzins - Owner, CEO
Since 1997, Krisjan has led the Kingstowne team with one simple philosophy, treat every customer like the "only" customer. His passionate pursuit of impeccable customer service has resulted in 24 successful years and a thriving company with over 85 employees, helping thousands of homeowners in the Alexandria, Arlington, and Springfield, VA area get what they want -- a worry-free property they can be proud of.