Over the years we have found that many homeowners are mistakenly fooled into believing a number of myths about grass seed. This is truly at no fault of their own as many grass seed companies use gimmicks and outright misinformation to trick people into purchasing subpar seed.
Even some lawn and landscape professionals contribute to spreading grass seed myths or use poor-quality seed so that they can save some money and make more off of you.
But the truth is, choosing the best grass seed is important. Even if you are just seeding a few bare spots, putting down a junky seed can end up doing more harm than good.
We understand that it can be difficult to make grass seed decisions if you don't know what you're looking for which is why we're shedding some light on the best grass seed for Northern Virginia.
Myth #1: All Grass Seed is Created Equal
Without a doubt, the biggest misconception we hear is that "grass seed is grass seed." But when it comes to planting grass, picking up any old bag of seed simply won't do. All grass seed is not created equal and a poor choice could end up giving you more hassles than you started with.
You should know that some seed blends contain filler and this can lead to introducing weeds into your lawn. Sometimes, filler is just paper meaning that you're paying for a big bag of grass seed but getting a lot less seed than you realize.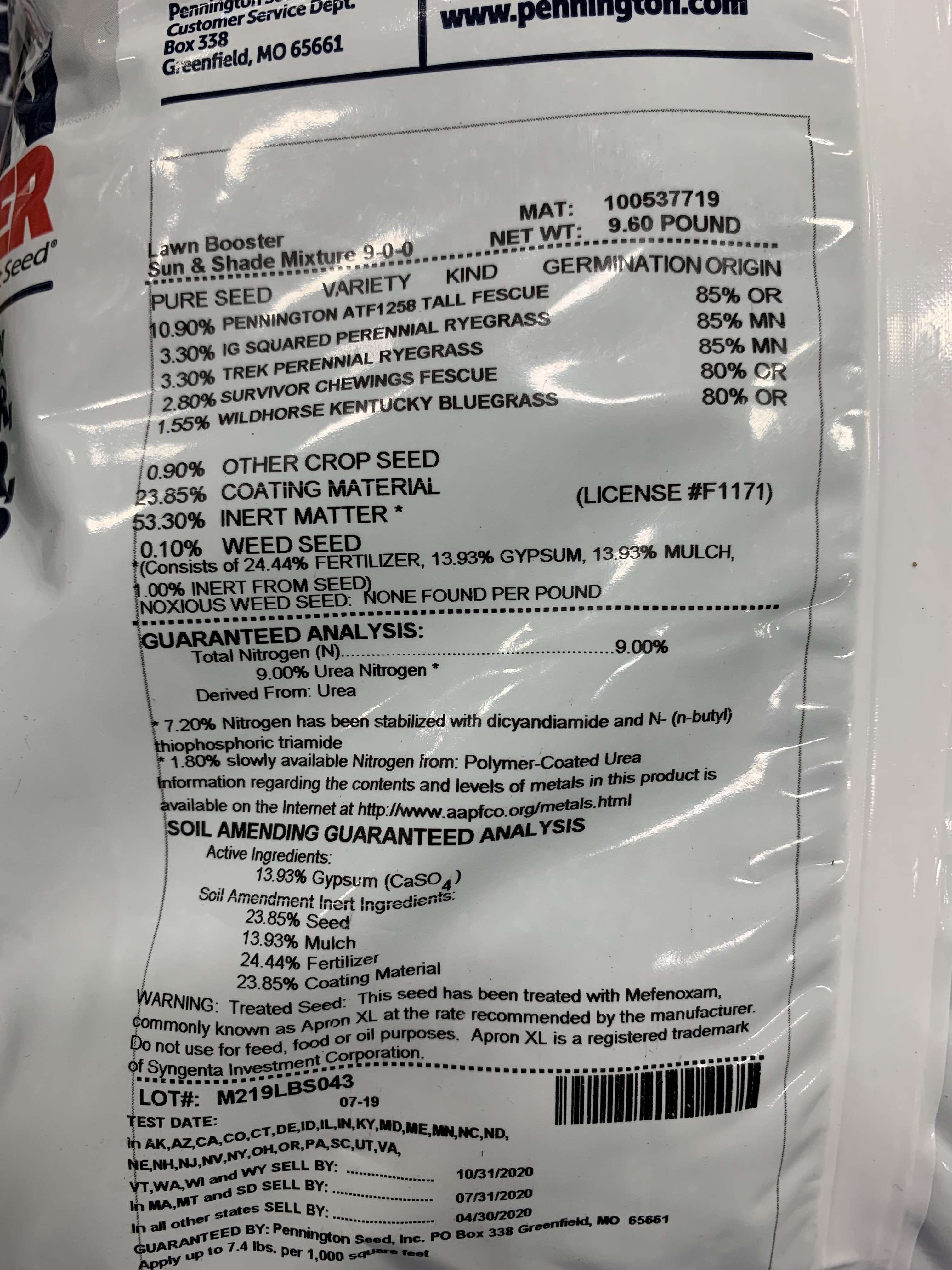 While you might assume that you'll automatically get the best grass seed when you work with a professional, this simply isn't the case, either. As we mentioned, some lawn and landscape "pros" contribute to the problem by purchasing poor-quality seed so they can pay less for the product but make more money from their customers. At the end of the day, even professionals get what they pay for with grass seed. If you choose a company that's not investing in high-quality seed, you're still going to get subpar results (including even the risk of introducing weeds or undesirable turf types into your lawn).
Myth #2: The Best Grass Seed is XYZ
There are lots of different claims as to what the best grass seed is but at the end of the day, we have found that a blend of grass types is actually best.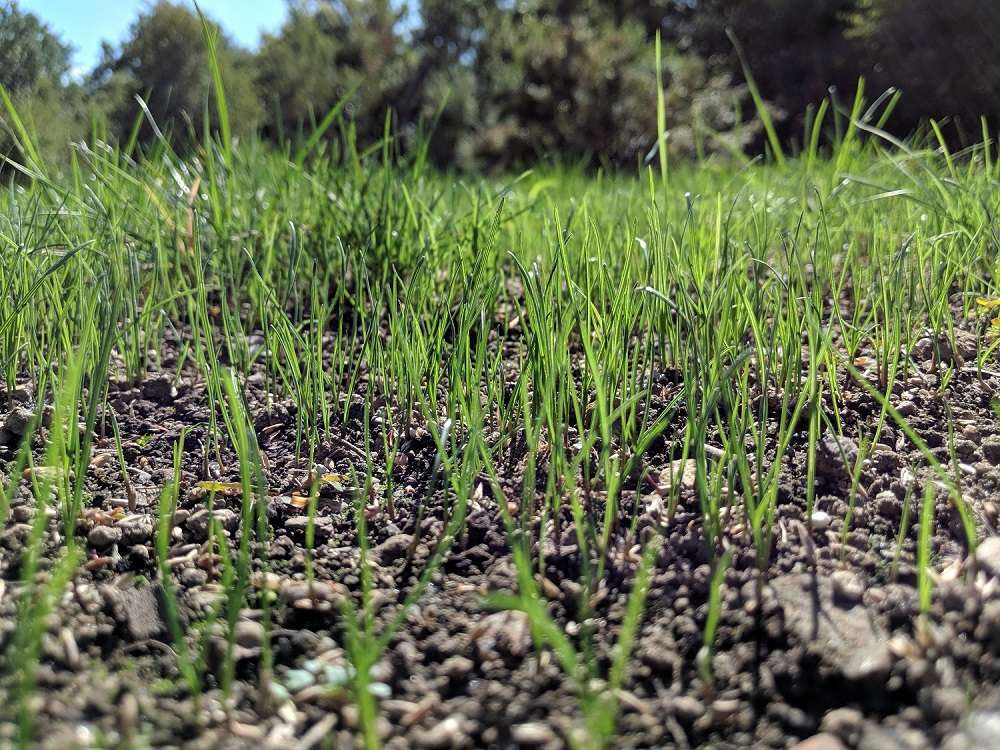 We always recommend a blend of several different fescue varieties because if an unpreventable disease comes in and attacks one certain type of fescue, it won't decimate your entire lawn overnight.
That's why we're not quick to claim a single grass type is best. Instead, we believe in diversifying your lawn varieties to protect your lawn's health. It's really a lot like the way you might diversify your financial portfolio so that you don't have "all your eggs in one basket." Therefore, you ought to be wary of any claims made about a single "best type" of grass seed. These are marketing gimmicks meant to capture your attention but don't have your best interest at heart.
And although there are brands that put out good seed blends, it doesn't mean that this is also a clear measure of quality.
Myth #3: More Grass Seed is Better
Another common myth that we come across with seeding is that more is better. If a homeowner wants to seed a bare patch on their property, they assume the more seed they put down, the better the chance that some of it will grow.
In reality, all of those seedlings are fighting over the same water, fertilizer, and sunlight. The more that you put down, the more competition there is, and the less chance of success.
In fact, if you over-apply seed heavy enough, new grass plants can even choke one another out and die months later.
While the tendency of the do-it-yourself approach to seeding is to overapply, a qualified professional is going to know that putting down just the right amount is actually the key to success.
Myth #4: Seeding Can be Performed by Itself
Unfortunately, getting grass to grow is not as simple as throwing it down on a bare spot and waiting for it to start germinating. In reality, the best way to get grass to grow is to provide the optimal seed-to-soil contact that it needs to thrive. Because of the clay-like soils here in Northern VA, if you seed alone, most of it is probably just going to sit there, doing nothing.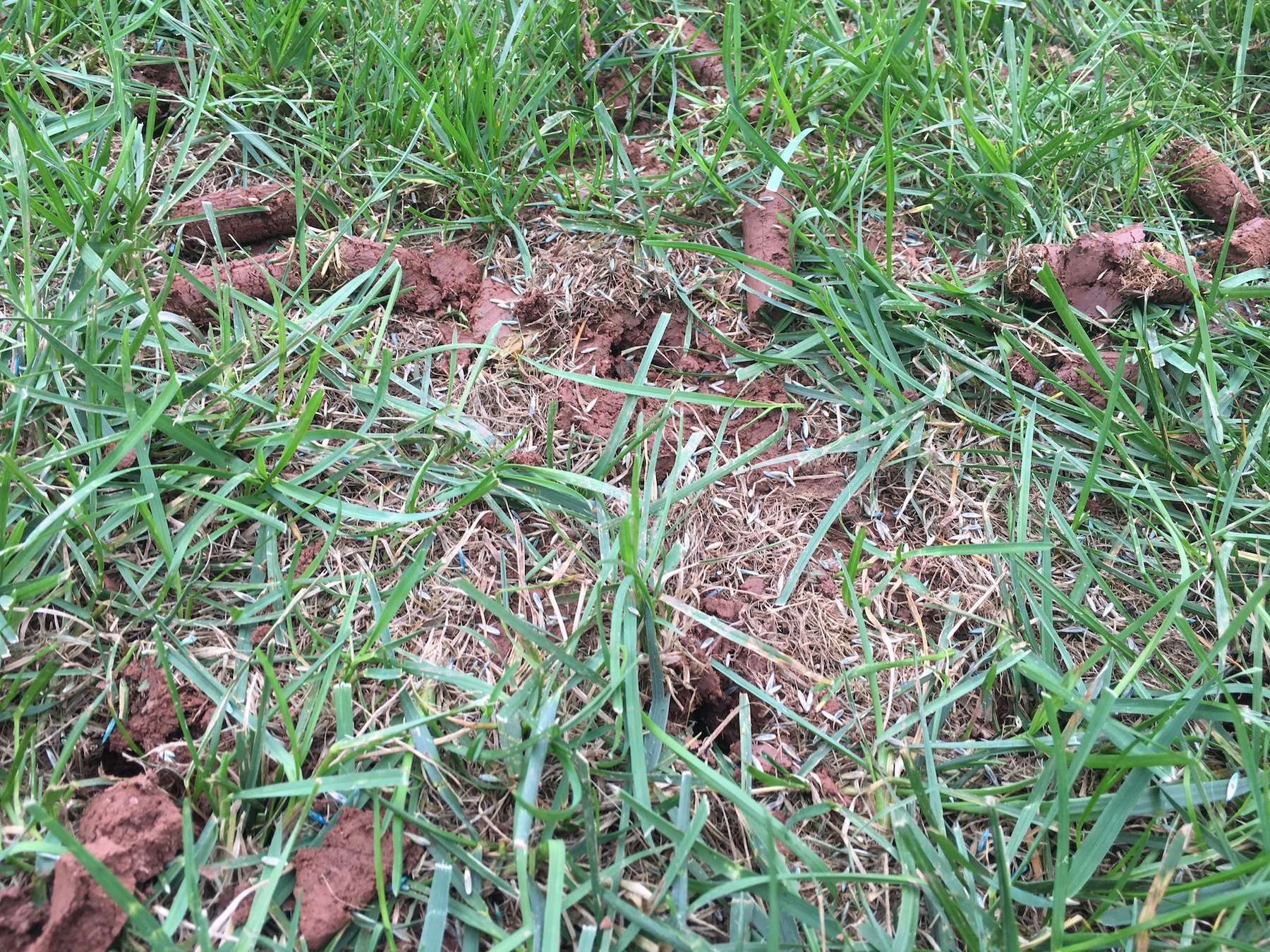 That's why seeding is best performed at the same time as aeration. During aeration, a core aerator is used to extract small cores from the soil and leave them there to break down and filter back into the earth. This allows more oxygen, water, and nutrients to penetrate the lawn's root zone where they are needed most. Breaking up the soil also provides your grass seed with that "seed-to-soil contact" we talked about and provides the best opportunity for successful germination.
Myth #5: I Can Handle Seeding on My Own
Finally, we want to address a DIY approach to seeding as we care about you getting the best results. When you hire a reputable professional to perform your seeding (the key term there being reputable) then you can feel confident that they're using a high-quality grass seed without filler. That adds up to you getting the best results.
You can also trust that they're using a diversified blend rather than one single type of seed so that your lawn is best protected against potential threats of disease.
On top of all that, a professional can also pair the seeding with lawn aeration performed with commercial-grade equipment. Topdressing can also be utilized to support your lawn's best health.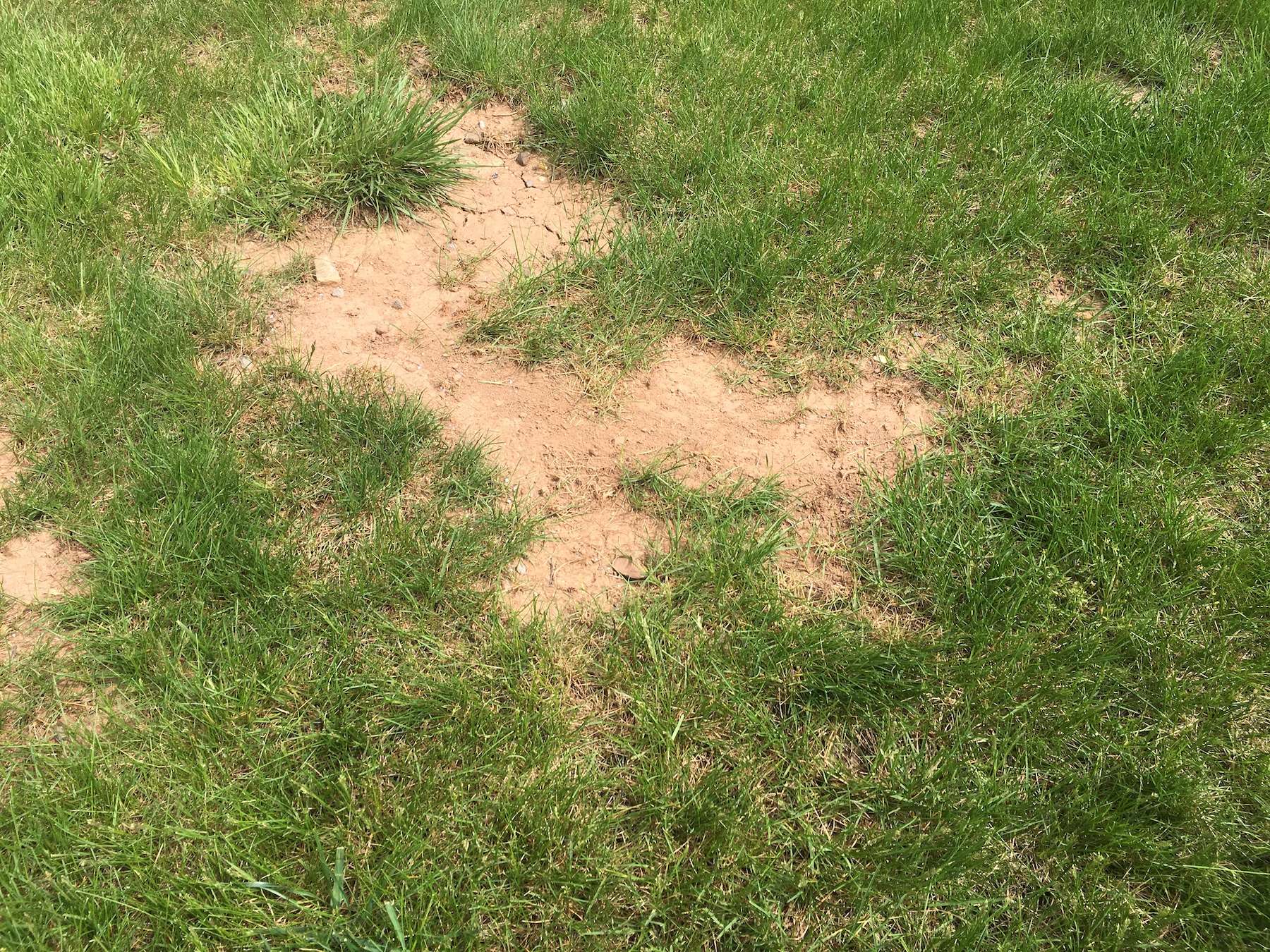 Of course, even with all that said, we still find some homeowners have a bag of seed in their shed or their garage that they want to toss down in between our visits to fill in bare spots on their own. They assume they're helping the process along when in reality, they could be undermining the work that we're doing by introducing weeds and poor quality turf varieties into their yard.
If having some seed on hand is really important to you, we'd rather give you some of the premium seed that we use than have you pick up some junky seed and hurt your lawn.
At the end of the day, we truly care about you getting the best results and don't want you to risk setbacks that can lead to hassles and headaches. While we know that it can feel frustrating waiting for grass to grow, when you find the right professional, you can feel confident that the process will work.
Hand Over your Grass Seed Worries and Get the Results You Desire
Even better, rather than having to worry about doing anything on your own, or what the best grass seed is for your lawn, you can just leave all of it up to us and know that we're making the best choices for your property. Our clients feel like it's a weight off their shoulders to hand those burdens over to us.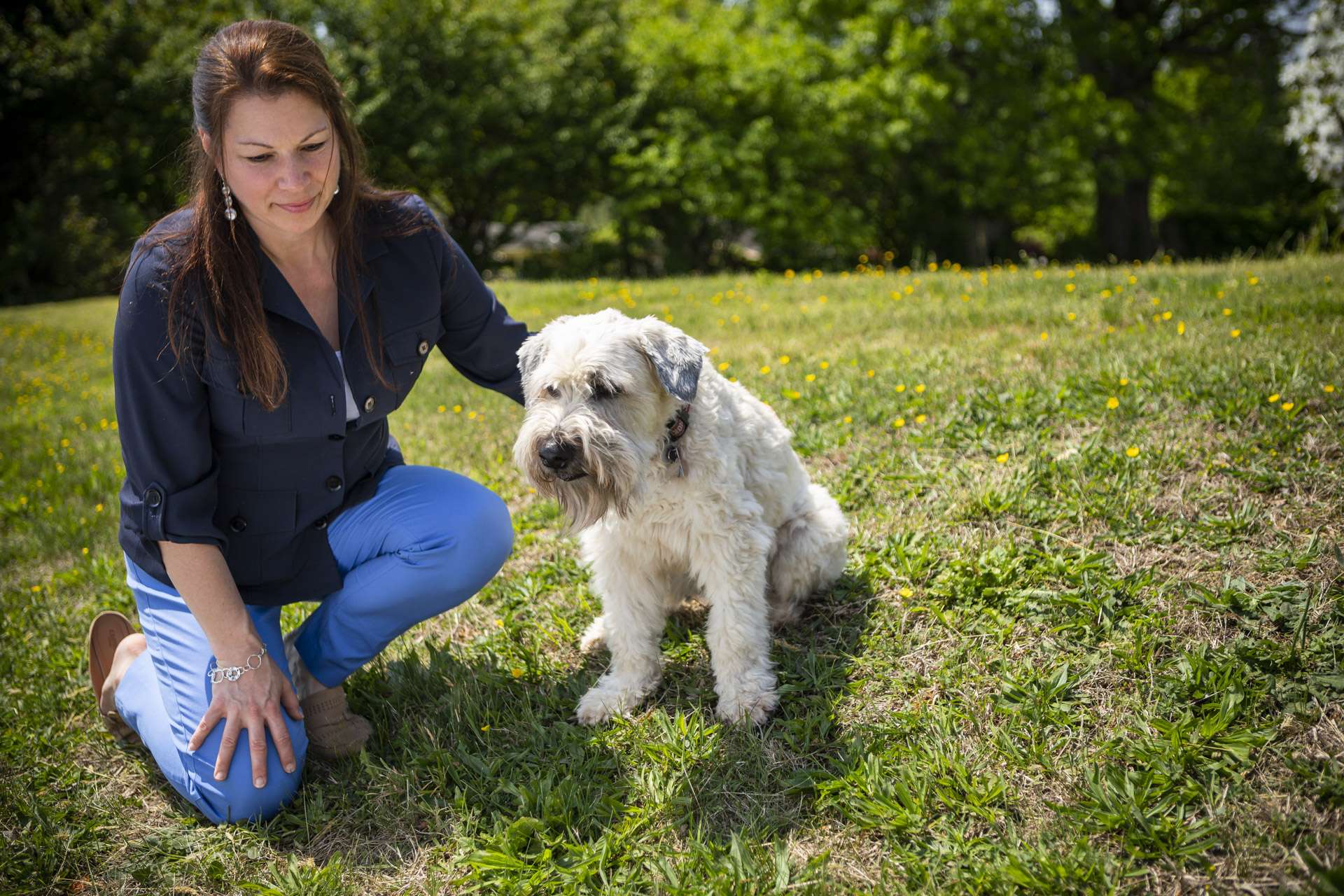 After all, not only can we get your grass to grow but we can then care for it as it matures. Our ongoing care for your property will help ensure your lawn is getting everything it needs from germination through maturity—and throughout the year.
By choosing Kingstowne Lawn & Landscape for seeding and other lawn care treatments throughout the year, you can not only ensure that you're getting the premium, products that you desire but also that your lawn (both new seedlings and established grass plants) needs will be fully met. That equates to maximum results and valuable peace of mind.
If you want to be able to feel confident your lawn is getting everything it needs, request your quote, choose from 3 lawn care program options, and relax as you get the royal treatment.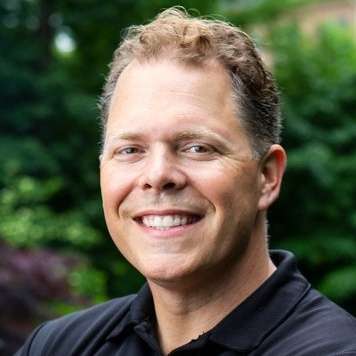 Krisjan Berzins - Owner, CEO
Since 1997, Krisjan has led the Kingstowne team with one simple philosophy, treat every customer like the "only" customer. His passionate pursuit of impeccable customer service has resulted in 24 successful years and a thriving company with over 85 employees, helping thousands of homeowners in the Alexandria, Arlington, and Springfield, VA area get what they want -- a worry-free property they can be proud of.