Do you have bushes or hedges that are getting out of control? Pruning bushes is an important task that will not only help keep your landscape looking neat and tidy but also improve their overall health.
Even so, many homeowners are unsure of how often to trim shrubs—or even when to do it for that matter.
The truth is, it's a lot more complicated than people often realize. Keeping your landscape plants well-pruned is a bit more complex than just taking the hedge trimmer out whenever you feel as though the plants are becoming unruly.
In fact, a mistake with pruning can actually cost you your valuable plant material. In order to help give you a better sense of when to trim bushes, we've rounded up some helpful advice.
When Can You Cut Back Bushes?
A lot of homeowners have questions in regard to the timing of pruning bushes. But there is no simple answer. That's because the ideal timing is often dependent upon the plant variety. There are generally certain times of the year that are best for certain plants.
Even within plant categories, there can be variations. For instance, some varieties of Azaleas only bloom once and the best time to prune them would be as soon as possible after they bloom. Ideally, there is only a six-week window of when pruning is appropriate. But some of the newer varieties bloom twice and can be pruned twice (also soon after blooming).
Hydrangea shrubs also have variations. There are early blooming, mid blooming, and late blooming hydrangeas and the specific variety that you have will determine when you should prune.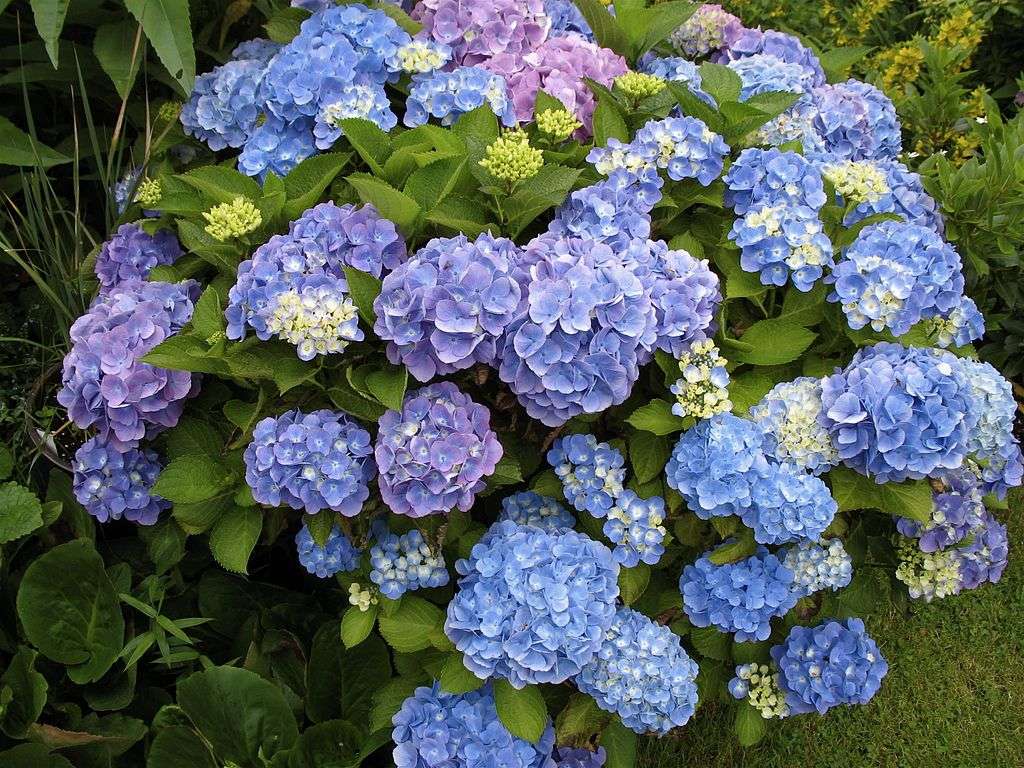 Why does it matter?
The trouble with pruning certain blooming plants, like Azaleas or Hydrangeas too late is that you can ruin the flowering ability of the plant for the coming season. Since pruning also encourages new growth, pruning too close to the cold season can leave your plant at risk of damage. Brand-new buds on a hydrangea, for instance, are going to die at the first deep freeze. Even worse, this type of stress on your plant could even lead to its ultimate demise.
That's not to say that all plants have such limited pruning timelines. There are some shrubs that can be pruned almost any time such as a Burning Bush or certain varieties of Hollies. But it's important that you know which plants should be pruned when in order to prevent problems.
A Note About Pruning Bushes with Fall Clean-Up
A lot of homeowners request pruning services in the fall as part of an overall effort to clean up their landscape before the winter and this can certainly be performed on many shrubs. Pruning bushes around the home can help them look shapely and nice before visitors come for Thanksgiving or those holiday lights go on.
Pruning can also help you better prepare your landscape for the coming winter. Certain foundation plants such as Arborvitae or Hollies can grow rapidly in the summer and then be unwieldy come fall. These are best pruned prior to the first snowfall. Since Northern Virginia snow tends to be heavy and wet, these types of evergreens are more likely to get splayed apart and broken when snow-covered. But if you tighten up that growth, they're more resistant to this.
How Often to Trim Shrubs?
So, you've probably gathered that some shrubs are best pruned in the spring, some in the fall, and some can be pruned most times of the year. But how often does this all really need to be done, particularly if you're hiring a pro?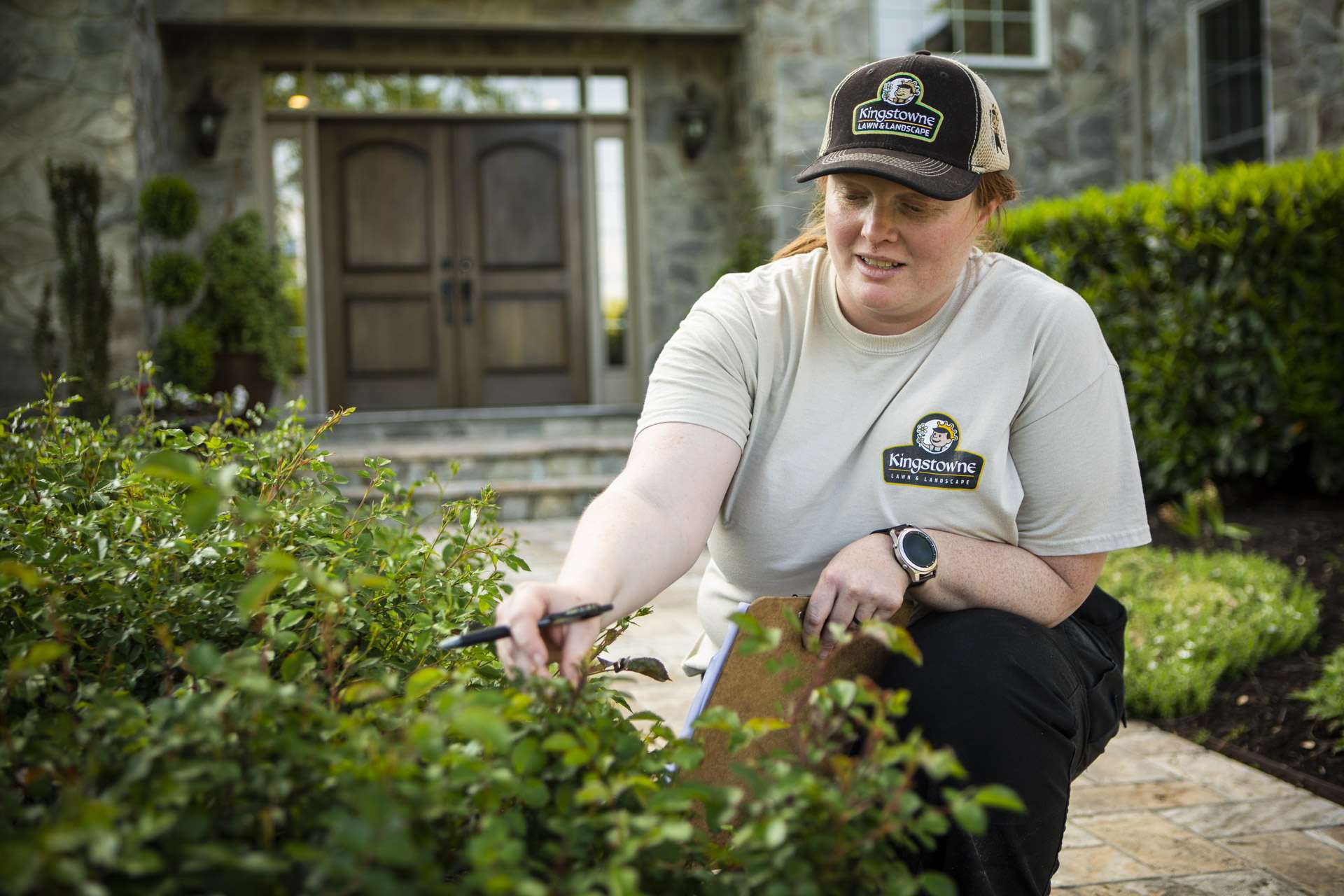 The bare minimum plan for pruning is twice a year, but for most properties, this really isn't enough to help keep your shrubs looking their best. You probably already know just how fast shrubs grow and start to look messy. If you wait too long, your shrubs will start to become an eyesore.
Pruning less of the plant but more frequently is by far the best for the overall health of it. We recommend every other month, which comes out to be five times per year. This is the sweet spot for pruning and will help keep everything looking and performing its best.
Expert Shrub Pruning Services for Alexandria, Arlington, & Springfield, VA
As you've likely gathered, pruning is a lot more complex than you might have once thought. Both the timing and the frequency can have a big impact on your overall success. The last thing that you want is to lose money because you've improperly pruned bushes and damaged them permanently.
By choosing a landscaping company in Alexandria, Arlington, or Springfield, VA who knows how to properly handle your pruning, not only will you hand over the hassles associated with this service but you'll also wind up with superior results compared to what you might have been able to do on your own. And by getting on a regular pruning schedule, you can ensure that your landscape is always taken care of and looking its best.
Are you ready to let go of any of the hassles associated with trimming the bushes at your Alexandria, Arlington, or Springfield, VA home? If so, request your quote, get your customized plan, and relax as you get the royal treatment.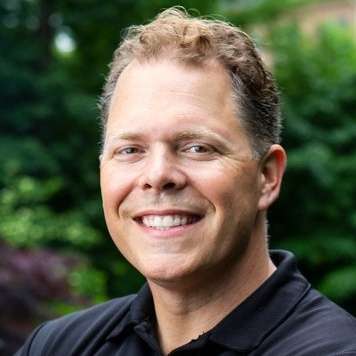 Krisjan Berzins - Owner, CEO
Since 1997, Krisjan has led the Kingstowne team with one simple philosophy, treat every customer like the "only" customer. His passionate pursuit of impeccable customer service has resulted in 24 successful years and a thriving company with over 85 employees, helping thousands of homeowners in the Alexandria, Arlington, and Springfield, VA area get what they want -- a worry-free property they can be proud of.