Nothing is sure in life except death and taxes—and maybe, summer lawn weeds. Few things are more frustrating than feeling like you have your lawn in great shape only to suddenly see weeds popping up. The hot and dry weather typically means that grass is already being stressed. Opportunistic weeds see their chance, and they start spreading like crazy.
Unfortunately summer lawn weeds tend to be hardy and can grow even when the lawn (and the weather) are less than optimal. It's important to get them under control swiftly.
That's why we're addressing summer lawn care. You deserve to know what types of weeds you're dealing with and how you can tackle them.
Common Summer Lawn Weeds in Alexandria, Arlington, and Springfield, VA
Identification is the first step in the battle against summer lawn weeds. While this is far from an exhaustive list, we wanted to share some of the most common and troublesome weeds that you may see here in Northern Virginia.
Crabgrass
This perennial weed first pops up in the spring and persists through the summer. It is a grassy weed that grows in ugly clumps, standing out like a sore thumb from your healthy grass.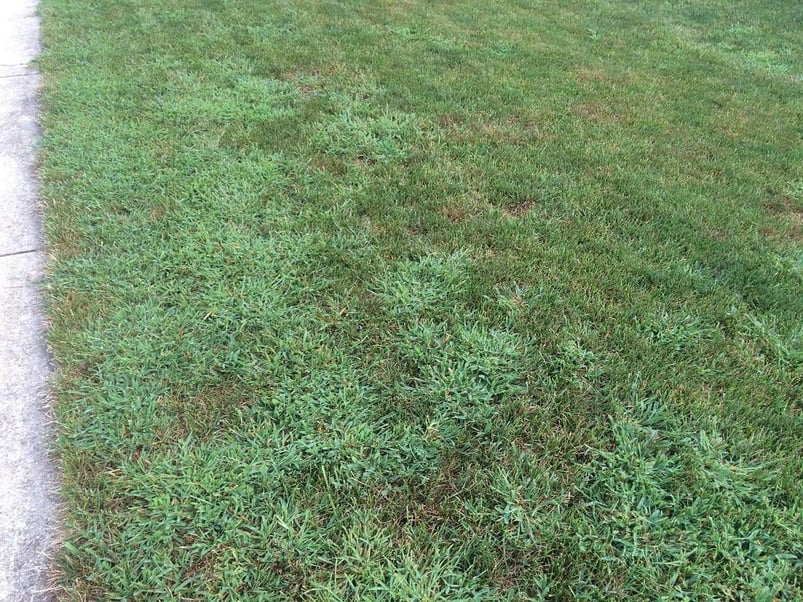 Spotted Surge
This is a low-growing weed that "creeps" along the ground. It is characterized by its red and sometimes hairy stems as well as its oval-shaped leaves.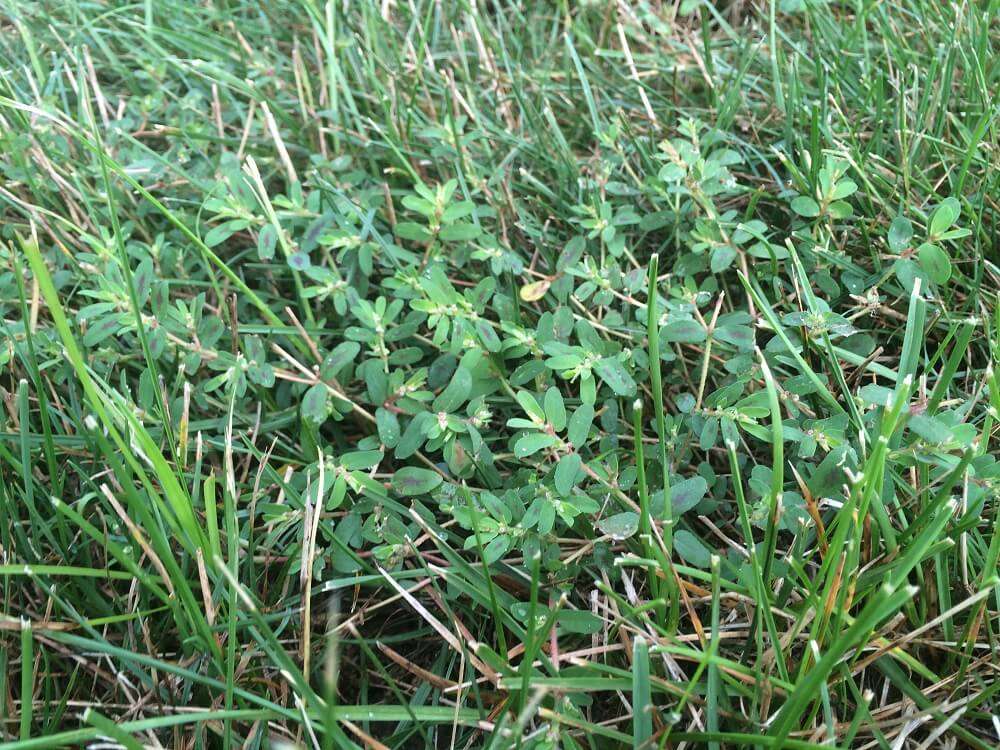 Nutsedge
This weed is a major irritant for folks here because of how rapidly fast it spreads. This pesky grassy perennial tends to prefer moist areas of your lawn and can grow rapidly in warm weather.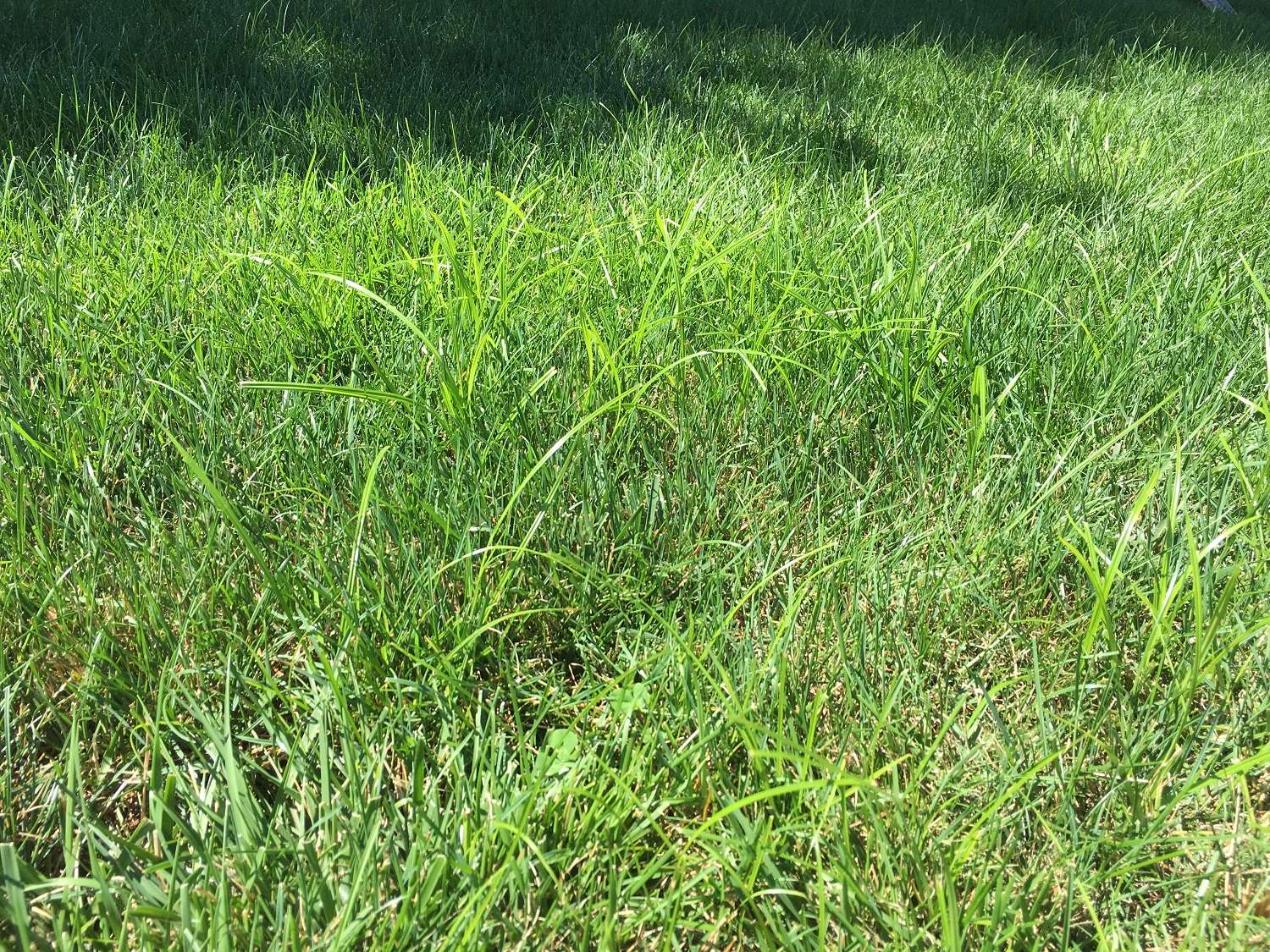 Clover
This broadleaf weed is known for its green heart-shaped leaves and white flowers, which unfortunately attract bees to the yard. Due to its fast-spreading nature, clover can take over a lawn seemingly overnight.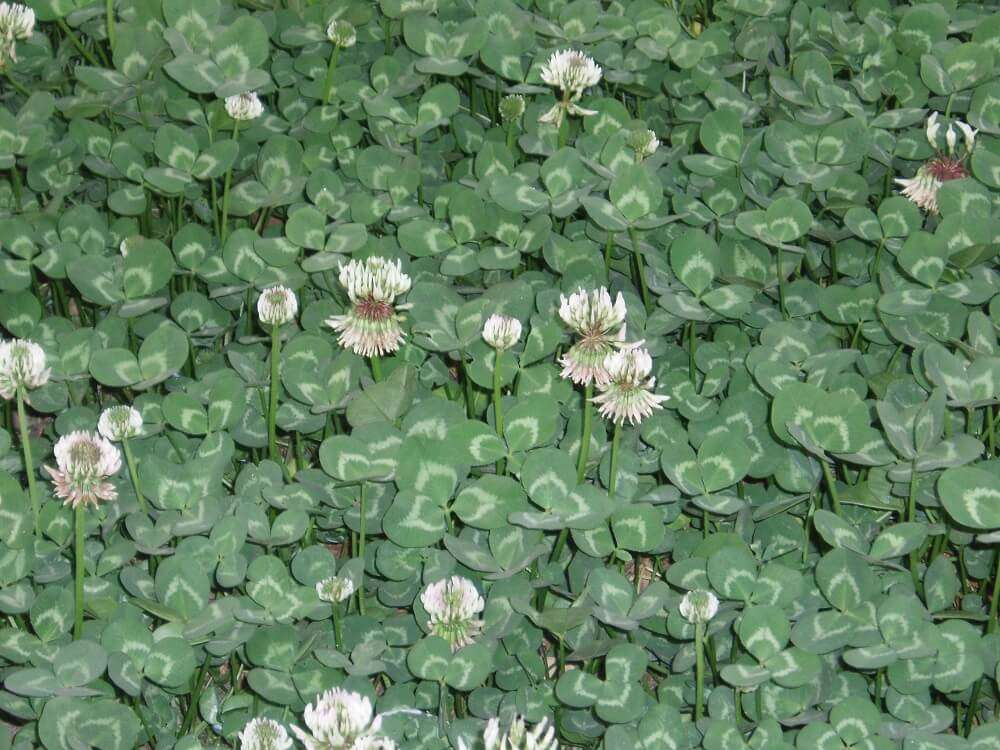 Broadleaf Plantain
Broadleaf Plantain is a perennial broadleaf weed that thrives in compacted soil. It has a fibrous root system and therefore can be difficult to control.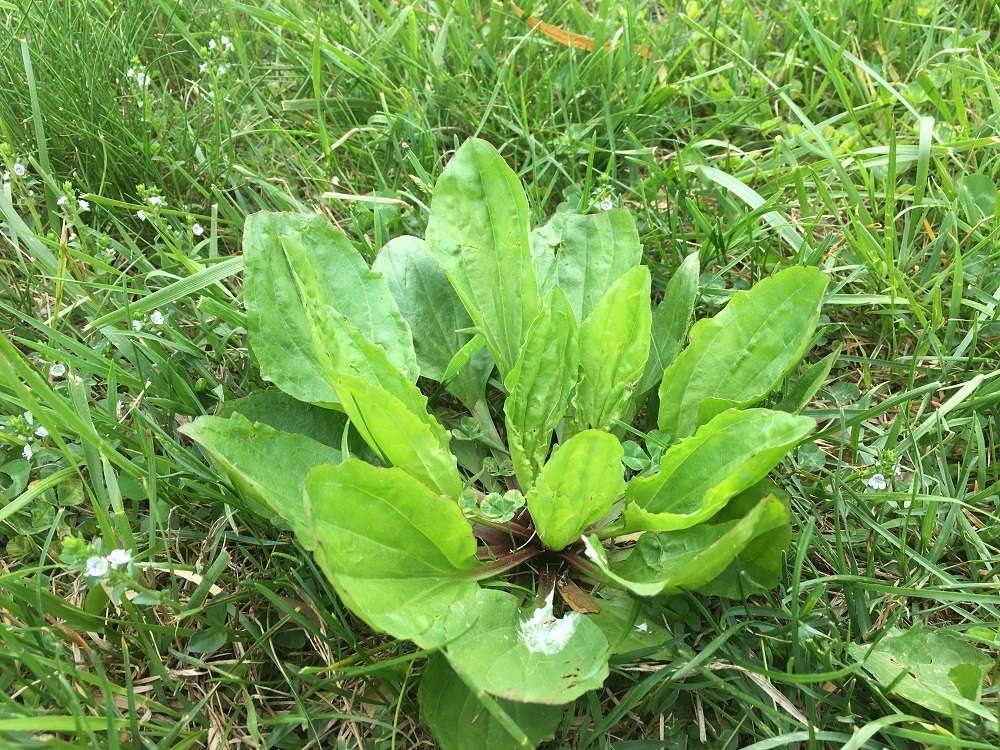 Using Summer Lawn Weed Killer to Get Rid of Weeds
If you have summer lawn weeds, then you probably want to know whether you can spray them and if it's going to harm the lawn. The truth is, the answer varies. It depends upon what type of weed you're dealing with and how it's best treated.
It's important to understand that weed control can be broken down into two main product categories: selective and non-selective.
Selective weed controls, for the most part, will control one group of weeds without harming your lawn. But non-selective weed control targets all vegetation (and will kill your healthy grass, too).
Since this is the case, a lot of it comes down to managing expectations.
One question that we commonly receive is: Can we control these weeds or should I just start over?
The answer to that is going to depend upon several factors including the shape that your lawn is in, your expectations, and your willingness to be patient and let the process work. We tell customers all of the time that the best weed control is actually a healthy, dense lawn that naturally chokes out weeds. But that doesn't happen overnight. You need to let the summer lawn weed and feed process work.
The point is, it's not just about weed control products but also about the other lawn care tasks that can be performed to help you achieve a thick and healthy turf including fertilization, soil testing, and even aeration, overseeding, and topdressing.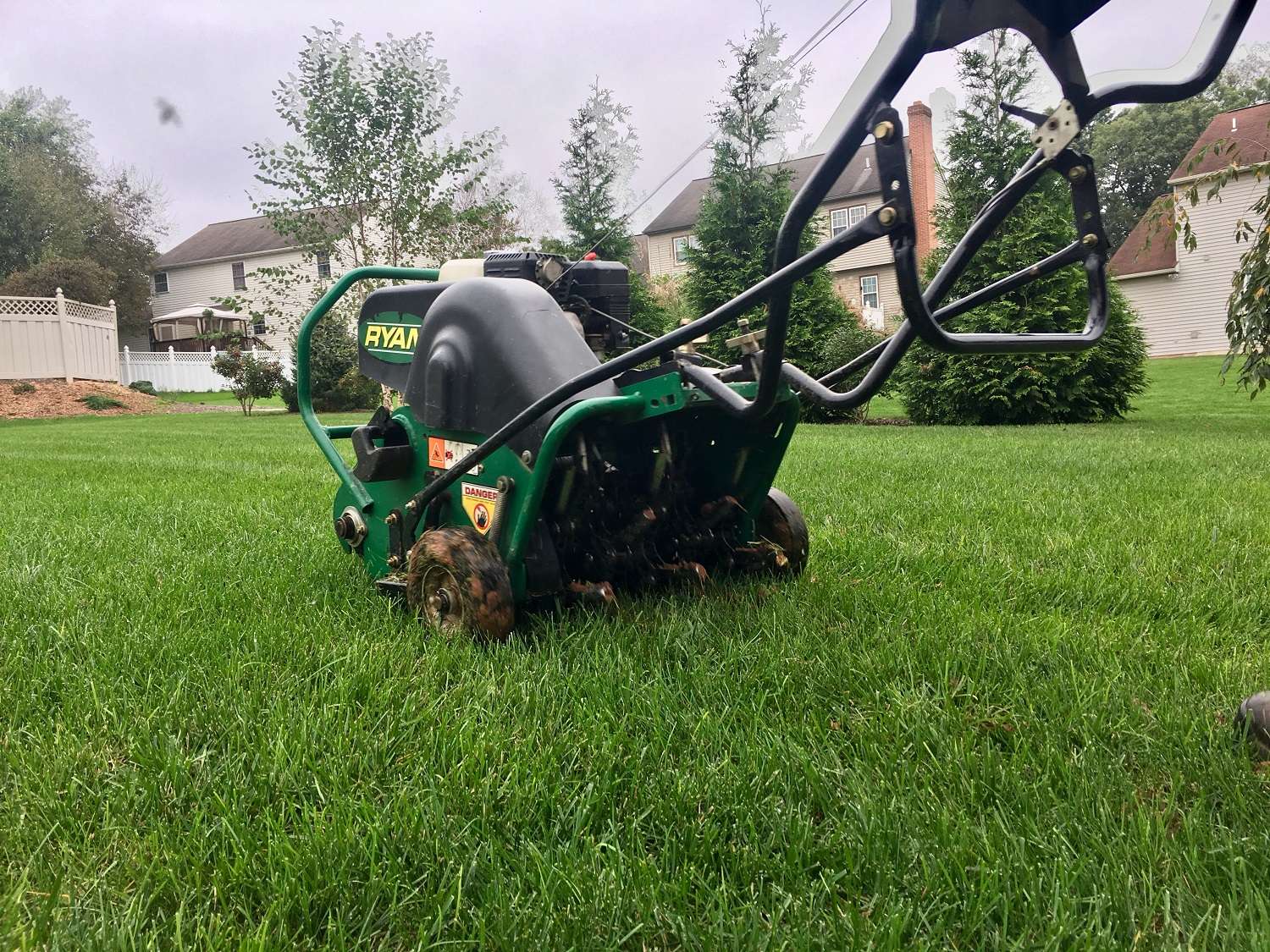 There are also preventative steps that can be taken to prevent weeds from germinating in the first place. For instance, our approach to dealing with crabgrass is to use pre-emergent products that prevent it from germinating. We then use post-emergent products for any breakthrough. If this is completed properly, you shouldn't be dealing with a crabgrass problem in the summer.
Summer Lawn Weed Control in Northern Virginia
Getting pesky summer weeds under control is important to the health and appearance of your lawn. The last thing that you want is for them to take over and you end up with more weeds than healthy turf.
While even the best-kept lawns will get weeds creeping in from time to time, with a good lawn care program you can start choking these weeds out in a natural way. By keeping up with lawn maintenance over time, you'll start seeing that summer lawn weeds are a thing of the past.
Of course, it's important to recognize that not all lawn companies are the same. In fact you might even be working with a lawn care company now and are unhappy with the results. Many companies will not take a customized approach to your weed problem and will just spray everything. But controlling weeds goes beyond just treating the symptoms.
Establishing a thick, healthy lawn that can defend itself against weeds is multifaceted. It should include ongoing treatments of weed control materials, fertilizers, soil testing, aeration, overseeding, and possibly power-seeding or topdressing if recommended. Those services are not all ones that most lawn care companies offer.
Fortunately, by handing your needs over to the right pro for the job, you can truly get your lawn back on track. That means less time worrying about its appearance and more time enjoying it to the fullest—not just in the summer, but year round.
If you'd like to stop worrying about lawn weeds and are ready to hand your problems over to a company you can count on to fix them, request your quote, choose from 3 lawn care program options, and relax as you get the royal treatment.
Image sources: clover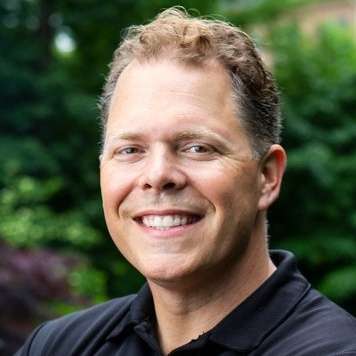 Krisjan Berzins - Owner, CEO
Since 1997, Krisjan has led the Kingstowne team with one simple philosophy, treat every customer like the "only" customer. His passionate pursuit of impeccable customer service has resulted in 24 successful years and a thriving company with over 85 employees, helping thousands of homeowners in the Alexandria, Arlington, and Springfield, VA area get what they want -- a worry-free property they can be proud of.