Yard pests like mosquitoes can be incredibly frustrating when you're trying to spend enjoyable time outside. Oftentimes, that frustration can lead homeowners to take matters into their own hands and use potions and concoctions like homemade mosquito yard spray.

There are certainly plenty of "recipes" for whipping up such solutions—but that's not to say that it's going to be an effective solution. If you're thinking about using DIY mosquito yard spray, you'll want to think about these points, first.

While we're not against homeowners taking care of things they want to tackle on their own, we also hate to see anyone waste time or money.
1. The Effectiveness of Homemade Mosquito Spray for Your Yard is Questionable
One of the main problems with DIY mosquito yard spray is the fact that it's just not going to be able to stand up to the effectiveness of a professional product.

Most DIY mosquito yard spray solutions are made up of household ingredients like rubbing alcohol, vinegar, apple cider, and essential oils.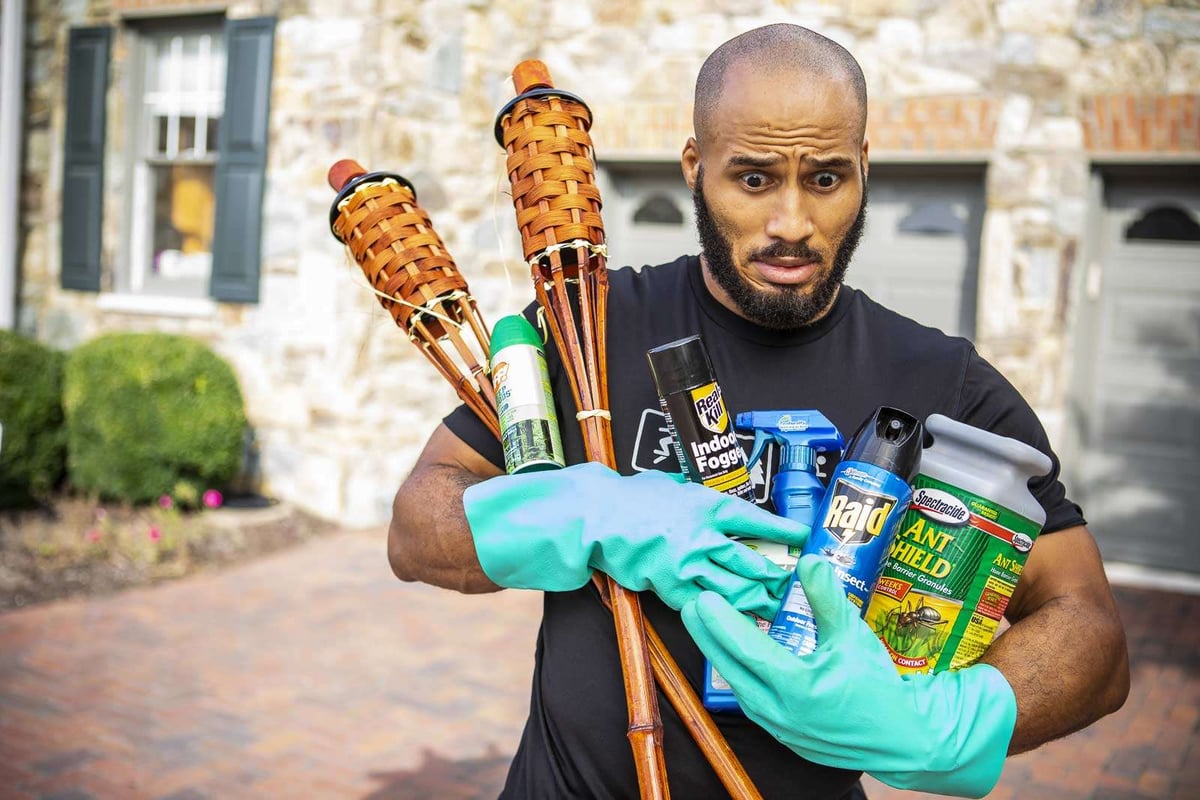 These homemade sprays are typically meant to be "repellents," so they contain scents that mosquitoes don't like.

However, the quantity that you'd need to spray your whole yard really makes this impractical. You're likely better off spraying yourself to try and repel the pests. Of course, most people turn to yard sprays because they don't want to have to coat themselves in sprays whenever they go outside.
2. The Application of DIY Mosquito Yard Spray is Also an Issue
Even the method of application is a big differentiator that will impact the effectiveness.

If you're trying to treat your yard, you'll need the right application method. Homeowners typically have to buy equipment that will attach to a garden hose or is applied through a store-bought backpack sprayer.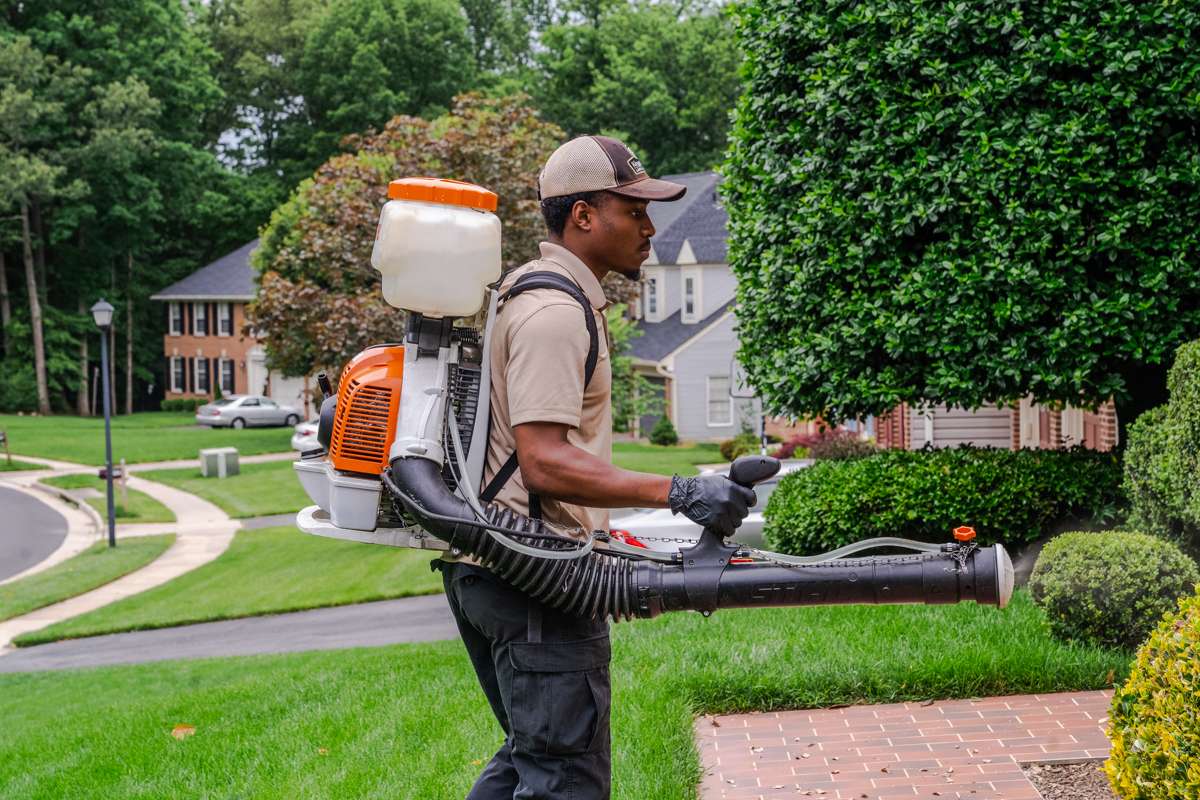 But pros use a backpack blower sprayer which will coat all of the surfaces of plant tissues. Mosquitoes are known for hiding out in the cooler, harder-to-reach spots inside of plants, such as under leaves. This method of application will get much better coverage which makes a huge impact.

It's easy to underestimate how important training is when applying mosquito control products. But with no knowledge on where to treat, how to treat, or how often to treat, the effectiveness of a DIY approach is going to be drastically reduced. A professional is going to know exactly where, how, and when to apply product in order for it to work best. They are licensed and trained to know exactly what to do.
3. A Homemade Mosquito Yard Spray May Not Be As Cheap As You Think
While whipping up one small bottle of homemade mosquito yard spray isn't going to cost you too much, you need enough product to treat your entire yard! This can really start to add up. You'll need large quantities of whatever ingredients you're using for your homemade solution, plus you'll need the application equipment.

Even if you go the DIY store-bought route, this is not as much of a savings (over a pro) as you might think it is.

While you might assume that professional control is much more expensive, we find it's generally cheaper than most people realize—especially when they start to factor in the cost of buying product, having to run back and forth from the store, and also possibly buying a sprayer.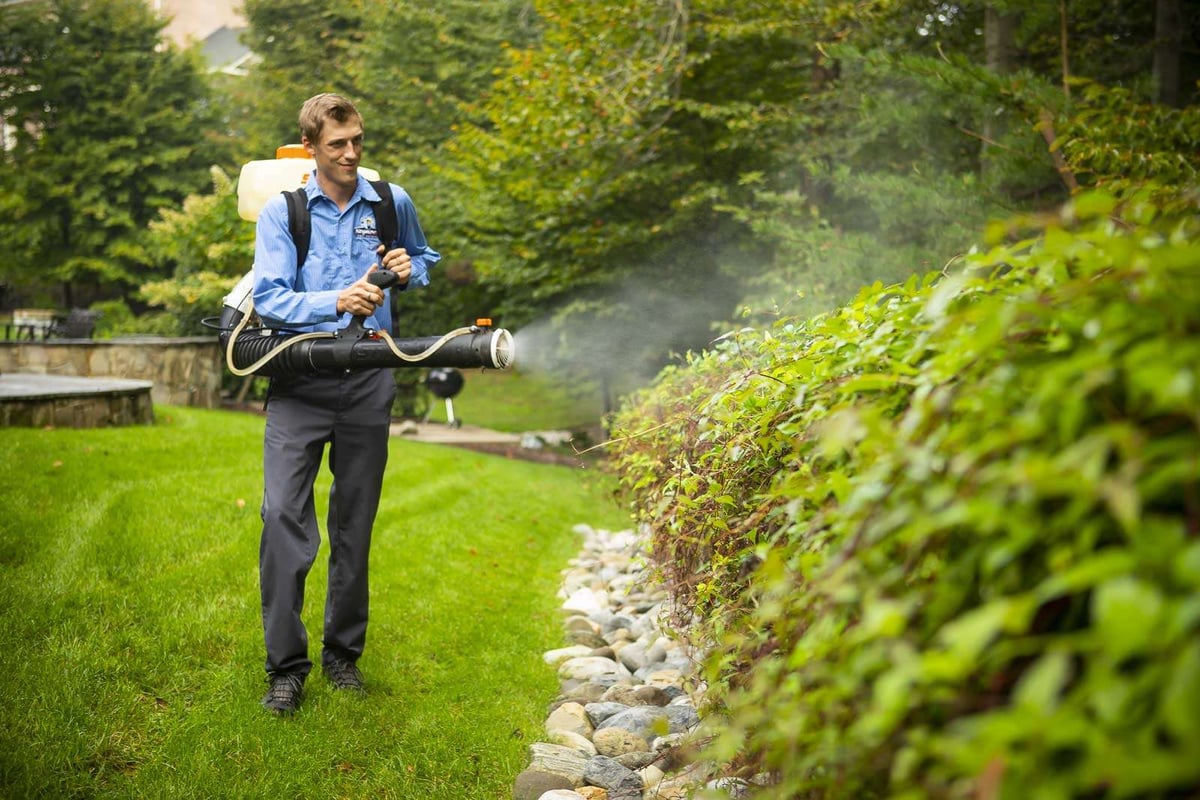 Those DIY mosquito control costs start to add up and you're not even getting any guarantee that they're going to work. With lesser effectiveness, you might be buying product more often and spraying more regularly than had you just hired a pro.

It's important to remember that your time is worth something, too.
Protecting Yourself and Your Family with Mosquito Yard Treatment
Mosquitoes can carry and transmit dangerous viruses like Zika and West Nile, so we certainly do not believe they're a pest to be taken lightly. But in order to truly fight back against these invaders, you need a mosquito yard treatment that will really work.

That's why we believe it's worth investing in professional mosquito yard treatment in Alexandria, Arlington, or Springfield, VA.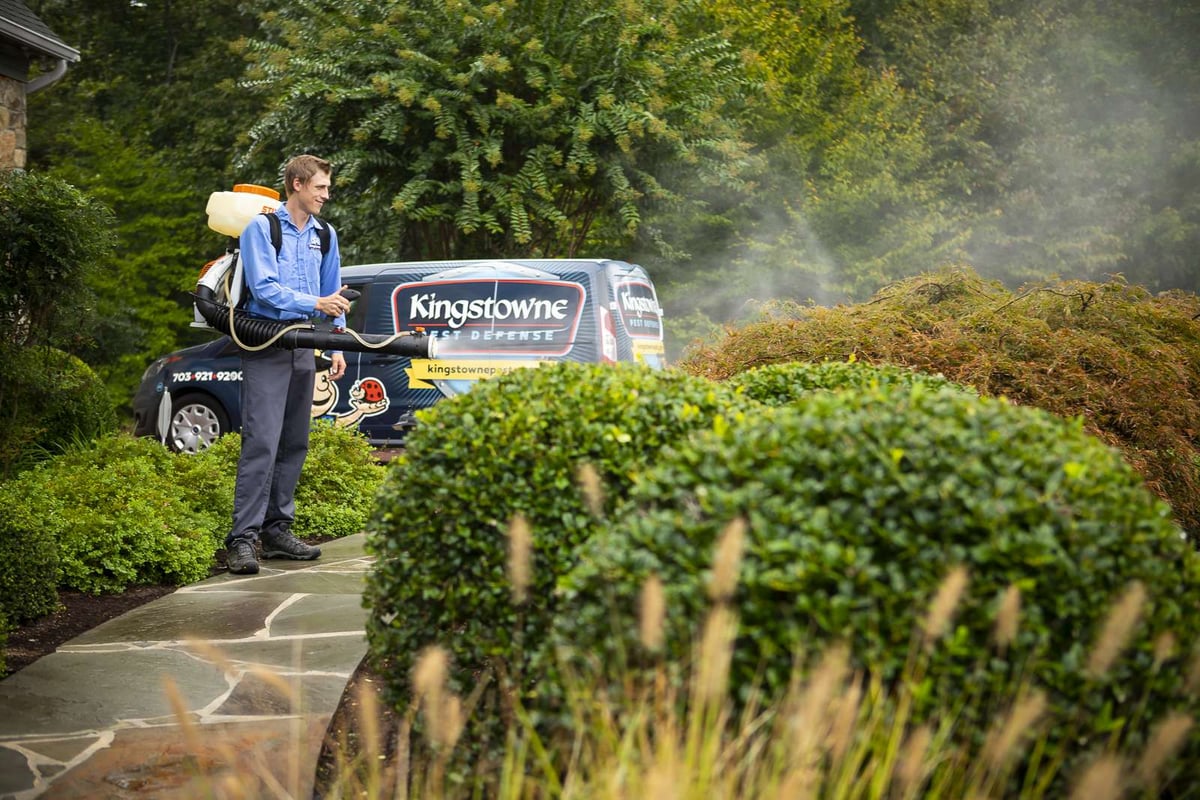 With highly trained technicians that are working with professional-grade, highly effective products—and who know exactly what they're doing when it comes to application rates and methods—you can feel confident that they're going to give you the best possible protection in a safe manner.

Mosquito yard treatment should help deliver you peace of mind that you can spend time outside without worrying about pests all of the time.
Making Your Wise Choice
Of course, your options are varied when it comes to choosing professional mosquito yard treatment in in Alexandria, Arlington, or Springfield, VA.

In order to get the best results, you want to feel confident that you've invested in the best service. Take your time to research the companies that you're considering so that you can choose wisely.

One of the things that sets Kingstowne Pest Defense apart from others is that we take a comprehensive approach to mosquito control. We know that one of the best ways to attack mosquitoes is to eliminate their breeding grounds. On Northern Virginia properties a prime breeding site is often in clogged gutters.

Not all companies offer gutter cleaning so even though they're treating the property for mosquitoes, they just keep breeding and returning. If your gutters are clogged with debris it won't matter how many times you spray, these pests will just keep coming. We've been told that most companies are focused on just frequently spraying and are not concerned with getting to the bottom of the reason mosquitoes keep returning.

By investing in professional mosquito control with a company that takes a comprehensive approach, you can gain the peace of mind that your property is being protected. Instead of having to worry about mosquitoes choosing you and your family for their next meal, you can make your time outside enjoyable.

If you're ready to work with the best mosquito control service, request a quote, get your customized plan, and relax while we give you the royal treatment.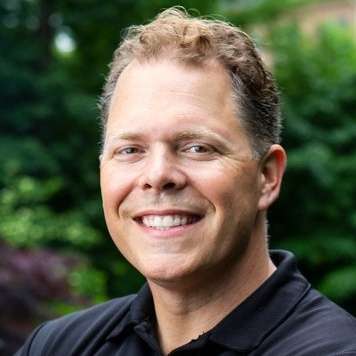 Krisjan Berzins - Owner, CEO
Since 1997, Krisjan has led the Kingstowne team with one simple philosophy, treat every customer like the "only" customer. His passionate pursuit of impeccable customer service has resulted in 24 successful years and a thriving company with over 85 employees, helping thousands of homeowners in the Alexandria, Arlington, and Springfield, VA area get what they want -- a worry-free property they can be proud of.