When looking for great lawn care or landscaping jobs, things like a positive work culture, room for growth, and competitive pay are obviously really important.
But a lot of companies already have these features. When people talk about what they truly love about their job those reasons may come up but oftentimes, it's something extraordinary which makes it special.
We know there are a few reasons in particular that tend to get brought up when team members talk about why they love Kingstowne.
Here's what we hear them saying.
1. Team Building is Important Here
While a lot of companies talk about team building, they don't always follow through on it. Perhaps they have a BBQ here and there but they rarely do anything else outside of work.
At Kingstowne, we really believe that helping our team grow stronger as a whole is important. It makes our landscaping and lawn care jobs that much more enjoyable when people like working with one another (and they really get to know them).
Additionally, we also recognize that we have some team members who are in the office all day and others who are in the field all day, and they don't always get to cross paths or have a chance to get to know one another.
That's why team building opportunities can be so valuable.
We've been particularly excited about these events, but a few really stand out. There was one occasion where we rented out an entire indoor go-kart facility and just spent time having fun and racing as a group. Another time, we chartered a bus and went white water rafting. We started out on the Shenandoah River and ended up in the Potomac River.
Prior to rafting we also did all sorts of fun, team-building activities where we split into small groups and competed. It was just a great way for us all to get to know one another even better.
We're not a huge corporation but with 65 employees, we're large enough that we recognize these fun activities may be some of the only chances are team members get to truly connect.
2. The Team Shares Meals Together
There's something about breaking bread together that creates a real sense of community. We do monthly BBQs so that we have those regular opportunities to get together and share a meal as a team.
We'll also organize occasional larger dinners at restaurants. The last one that we did was at a Brazilian steakhouse and we all just had a great time eating and sharing in great conversation. Our people have said they appreciate the chance to get to know one another and build stronger relationships.
3. Management Does Not Rule with an Iron Fist
Chances are, you've probably had lawn care or landscaping jobs where management has ruled with an iron fist. That "my way or the highway" approach is unfortunately quite common. Many of the team members who have made their way from other companies to Kingstowne have told us that it was the "micromanagement style" of these past employment opportunities that made them leave.
But that's not how we operate at Kingstowne. We're not big into showing our "management muscles" and forcing people to fall in line. We hire people who want to work hard and who are qualified for the job so that we don't have to watch over them.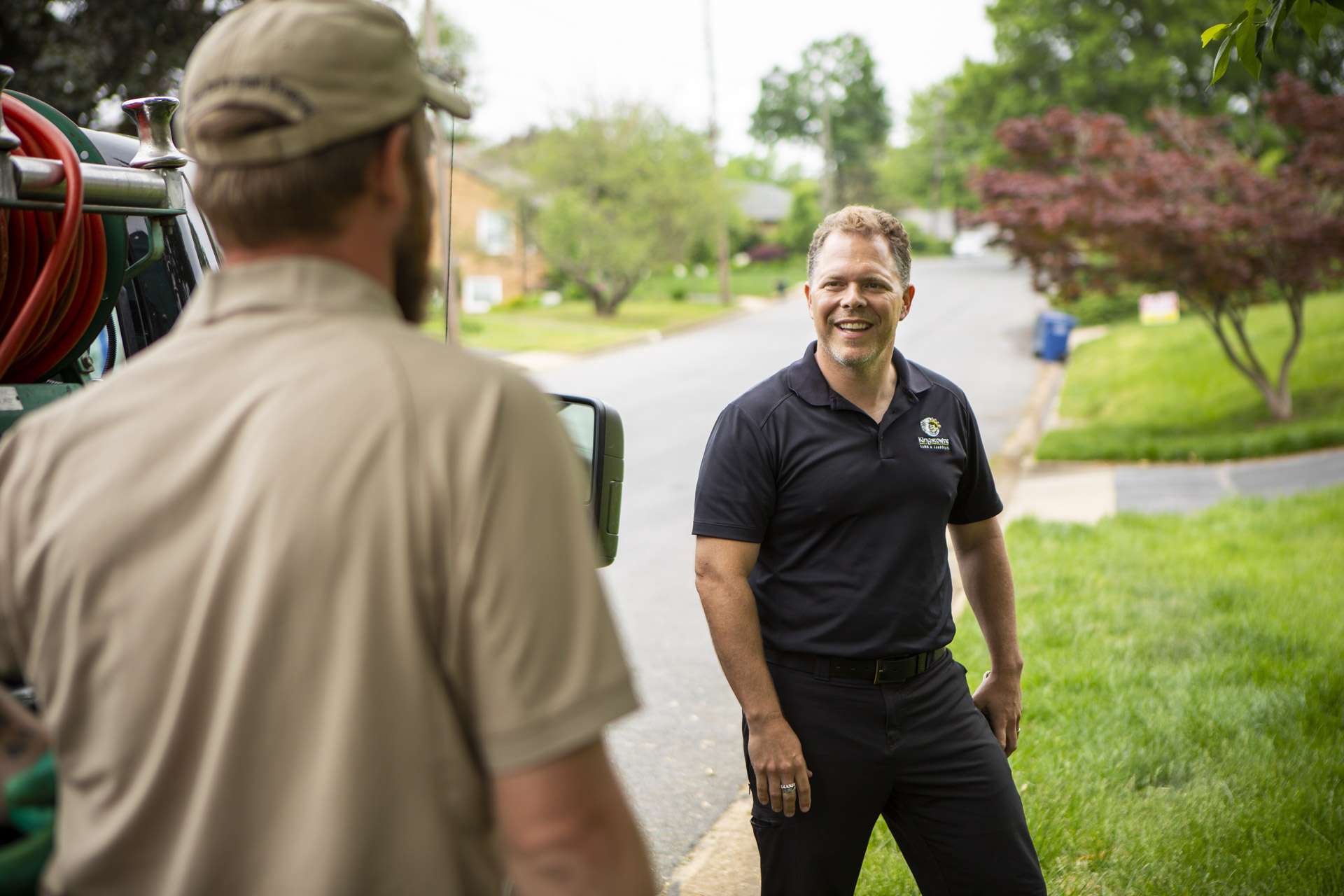 In fact, it is our leadership philosophy that when you hire the right person and you empower them to do a good job, then they will perform their best when you back off and let them "do their thing." We've found that people appreciate that autonomy.
Nobody wants someone watching over their shoulder.
Along with that, you can count on us to listen if you have a concern or maybe a suggestion for how we can do something different (or better)! We welcome and appreciate input because we believe it makes us better. But we also know that many companies don't listen to their people. Management just does what they think is best.
4. We All Like to Have Fun at Work
Perhaps along the same lines as not ruling with an iron fist, we also like to have a good time at work. We're not one of those lawn or landscape companies where people are walking around with a frown on their face. That might not sound like a big deal but if you've worked at a company like that, you know exactly what we mean.
In our breakroom, we have a foosball table and almost every day a little huddle forms around it as some competitively fun championships get underway.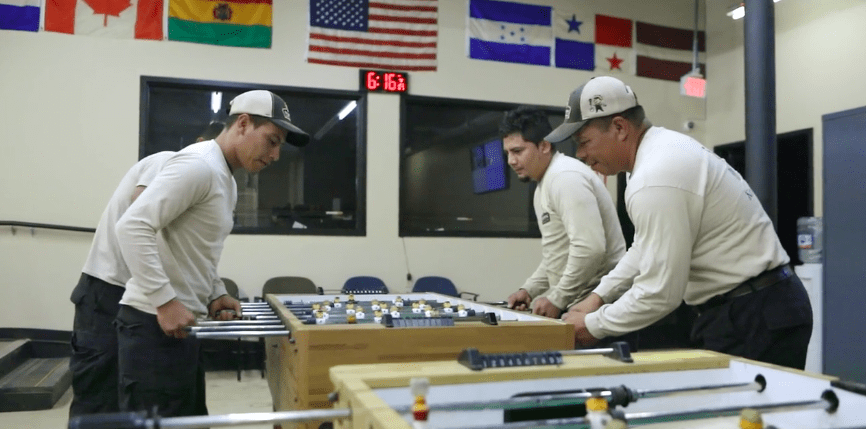 We also installed a high-quality audio system in the breakrooms, warehouse building, and outside so that we can play music and get everyone's day off to a great start. We find that some morning music is just a really great way to put a little spring in the team's step as they load up the trucks and get ready to start their day.
Again, it's little stuff but these are also the kind of details that our people mention when they talk about why they love it here.
5. Kingstowne Offers Flexibility
Speaking specifically about our account manager and landscape designer roles, these team members also like that their jobs have some built-in flexibility. Of course, that's not to say that they don't put in the full hours (sometimes even more time), but they do have some control over where and when they are working.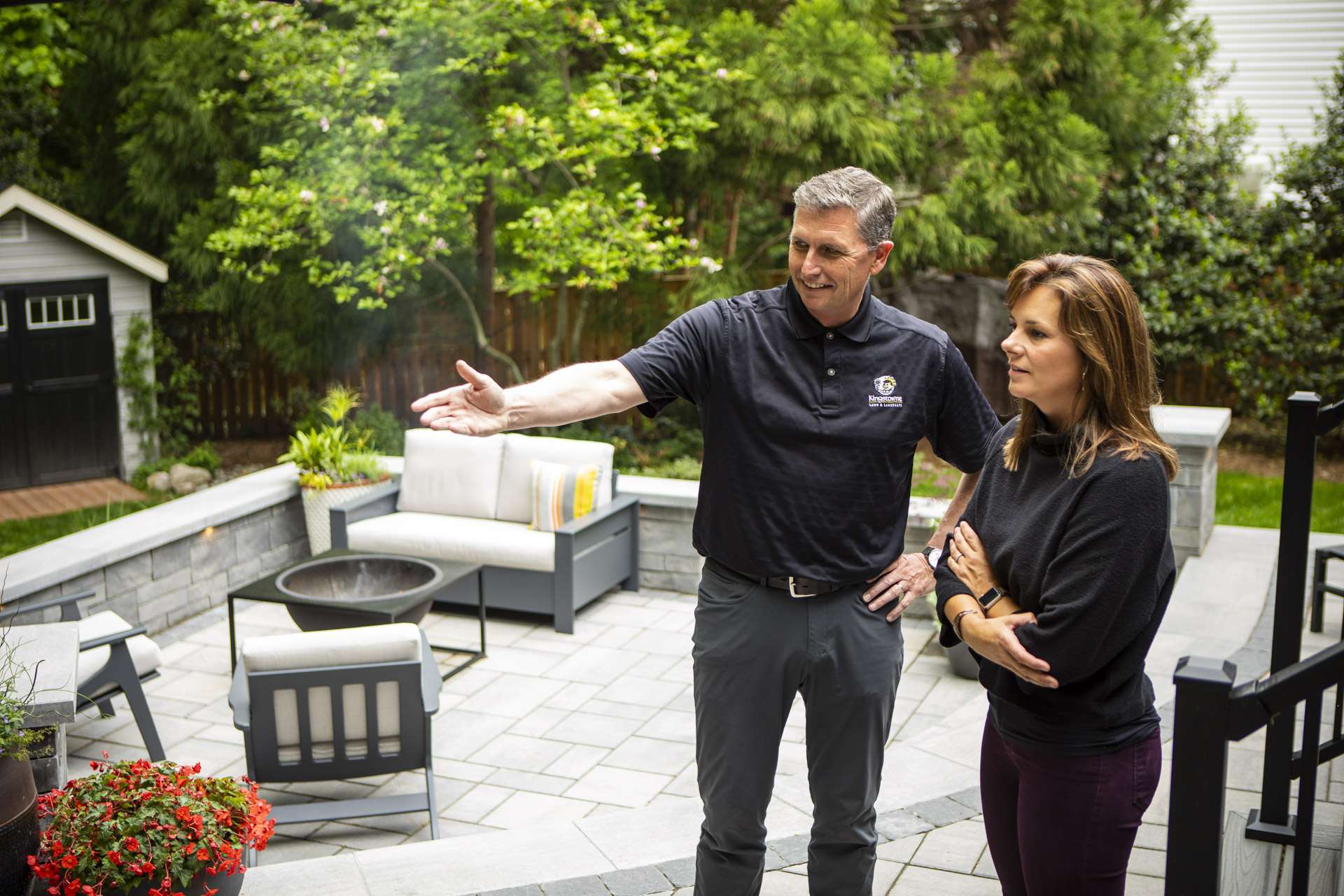 A lot of their jobs can be done remotely and we don't demand that they are in the office as some companies might. This goes back to empowering and trusting our people. We don't need to physically see them working to know they're doing their job. So, if they need to work from their home office or even the local Starbucks, they can do that. They do have work stations here and will stop in the office from time-to-time, but management doesn't need to be physically watching over them.
We also recognize that our people have families and responsibilities outside of work. This is where a strong work/life balance and a lack of micromanagement can really benefit our team.
Finding a Lawn Care or Landscaping Job You Love
Since you're going to be spending a good part of your life at your job, it's important that you find something that you truly love. There's no question that things like competitive pay and a positive work environment are important. But chances are, you're looking for something even more.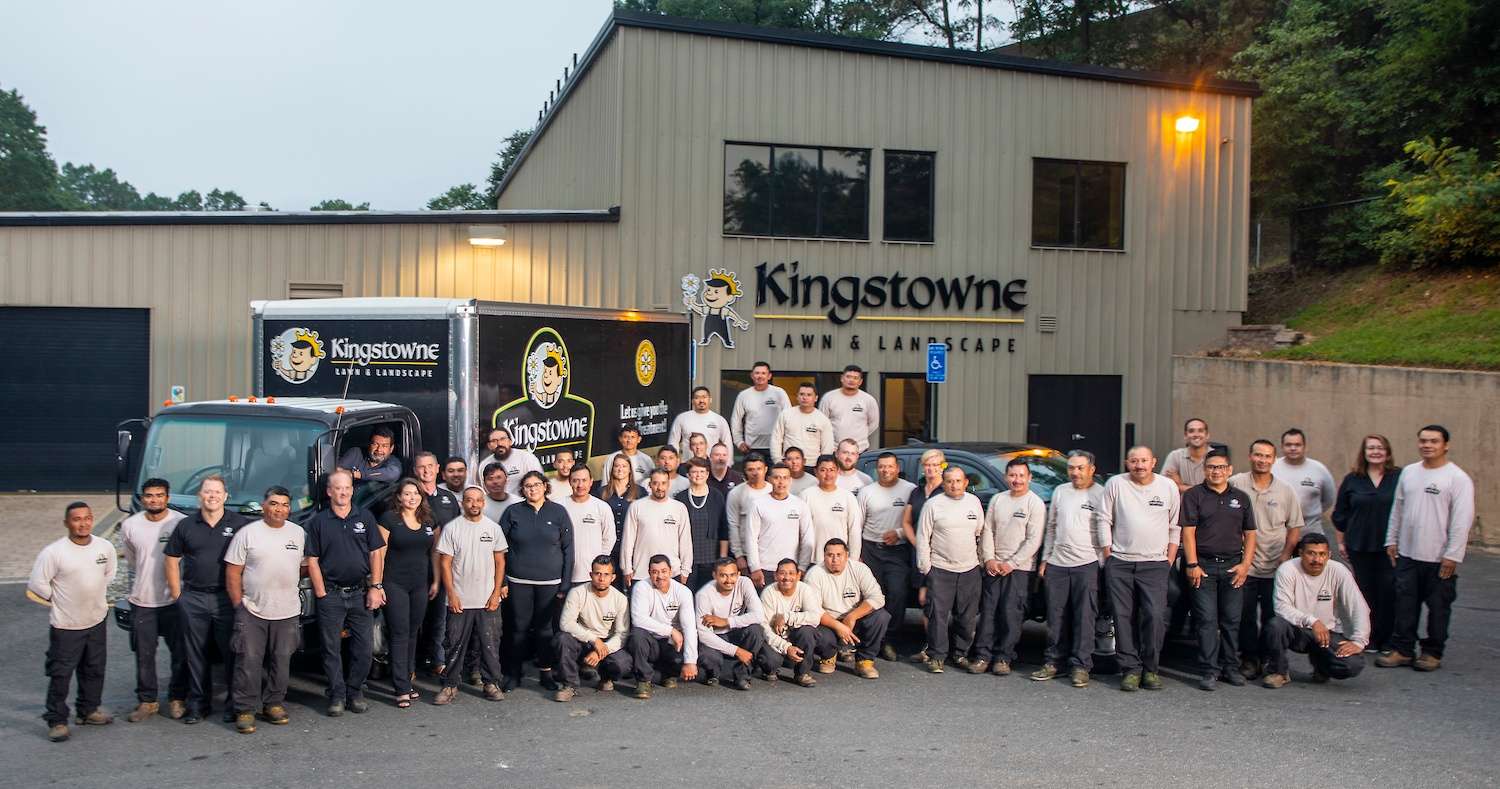 Most likely it's that "it factor" that makes one company just feel like the right place to be.
That can be hard to put your finger on because a lot of it comes down to a feeling that you get when you're at work. But we think the 5 reasons described above are a big part of what makes Kingstowne a place where our team members say they "love to work."
That makes us proud because, at the end of the day, we really do want all of our team to be happy. When we started Kingstowne, creating a place where people love coming to work was a primary goal and it's been rewarding watching that vision become a reality.
If you're looking for a place where you, too, can love coming to work, then we invite you to learn more about Kingstowne Lawn & Landscape. We are always looking for great people to add to our growing team.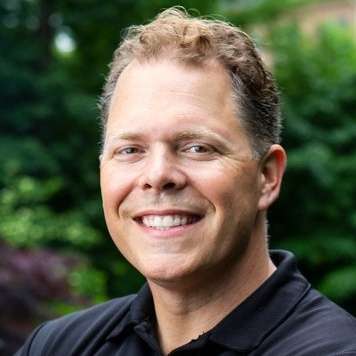 Krisjan Berzins - Owner, CEO
Since 1997, Krisjan has led the Kingstowne team with one simple philosophy, treat every customer like the "only" customer. His passionate pursuit of impeccable customer service has resulted in 24 successful years and a thriving company with over 85 employees, helping thousands of homeowners in the Alexandria, Arlington, and Springfield, VA area get what they want -- a worry-free property they can be proud of.