If you're frustrated with your lawn care service in Alexandria, Arlington, or Springfield, VA then you might be thinking about canceling. Whether you're receiving lawn care treatments, mowing, or perhaps both, you're starting to get fed up with the company you've hired.
Whatever your situation may be, you likely feel that because you are investing in a professional service you deserve to get both the results and the customer service that you desire.
While no lawn care service is perfect—everyone makes mistakes from time to time—there are certainly some issues that are bigger than others and worth canceling the lawn service over.
Give Your Lawn Care Service an Opportunity to Remedy Issues
Of course, if it's something that you can give your lawn care company a chance to fix, it's worth giving them that opportunity. Ultimately, it's often how a lawn care company handles mistakes that really makes a difference. If they truly care about you (and about helping you achieve the results you desire), then they'll do whatever they can to fix a problem you might be experiencing.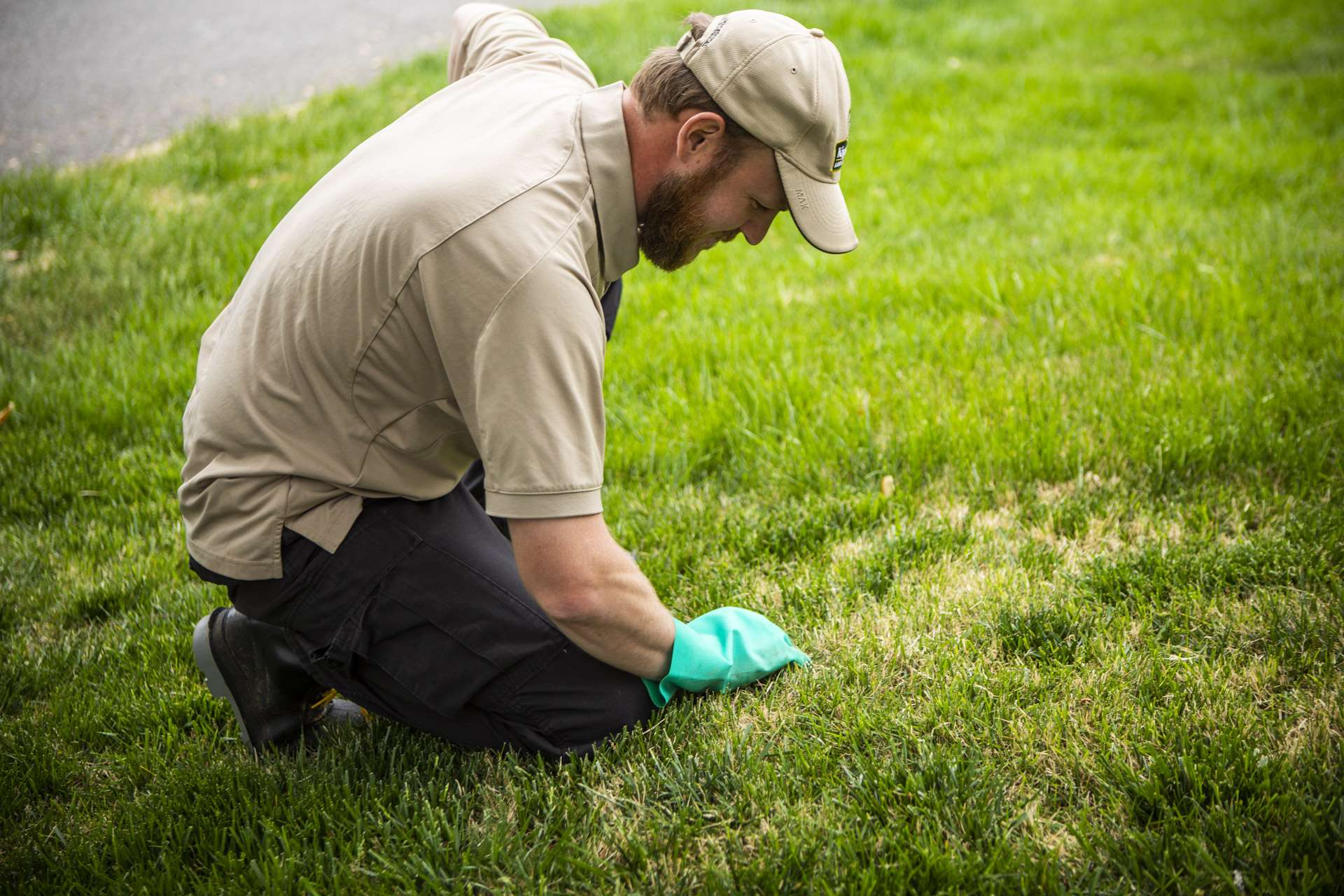 Unfortunately, we know that plenty of lawn care services never actually fix the problems their customers present them with. Instead, they just give lots of runaround and excuses, leading to even more frustration and wasted time. We know this because we've had customers come to us that have left companies they've been unhappy with.
To save you some of the trouble we've rounded up the 4 signs that it really is time for a new lawn care service including some advice on how to cancel and switch lawn care services at your Northern Virginia home.
1. They Don't Do What They Say They're Going to Do
This is one of the reasons that we hear most often. It can be frustrating when you hire a lawn care company that constantly falls short of its promises.
Sometimes it's simple stuff but it matters. For instance, if you've specifically requested that grass clippings or fertilizer granules are always fully blown off of your hardscaping and your lawn care service is constantly leaving them there, that can start to become incredibly frustrating. It's like they're not even listening to you.
Again, if it's a one-time incident, we would suggest you give the company another chance. But if you repeatedly ask them to do something that they're not following through on, you are absolutely justified in canceling the lawn service.
A lot of homeowners tell us they get lots of excuses for why a certain task was forgotten or overlooked, but nothing ever changes. In our opinion, that is unacceptable. You deserve to have your needs met when you are hiring a pro.
2. The Lawn Care Service is Unreliable
This is similar to the first point but worthy of its own mention as it not only has to do with failing to follow through on promises but also with failing to be on time (or even show up). We are amazed by how many customers have told us they worked with a previous lawn care service they sometimes just didn't show up (or changed the day or time constantly).
While we don't make any guarantees of an exact time that we show up for lawn care services (sometimes something will happen on a property that means we need to take a little longer there), our customers often tell us how pleased they are with how reliable our timing is, week after week.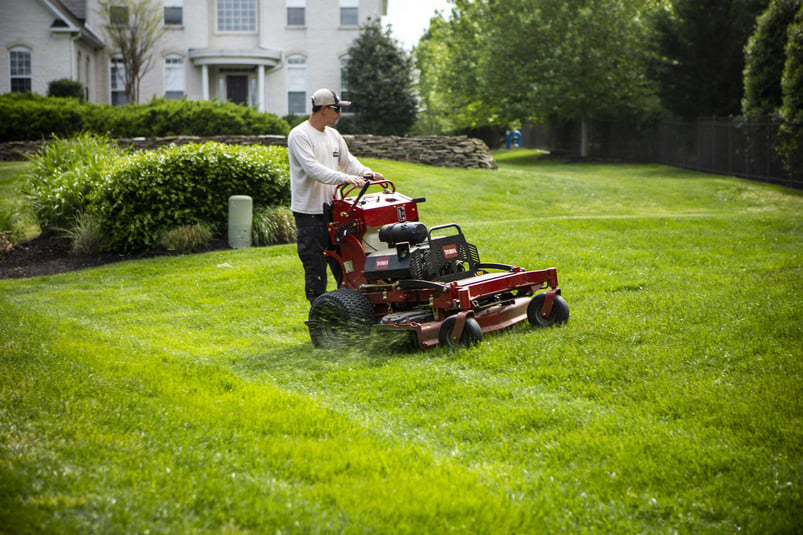 When customers sign up for mowing services, they are assigned a mowing day and, unless weather changes things, we are quite consistent with not only the day but the timing as well. In the past, they may have mowers who showed up at all different days and times and that got incredibly frustrating for them.
Similarly, with lawn treatments, customers may have previously experienced a lawn care service that was so inconsistent in terms of when they showed up that it may have started to detract from the overall value of the service. After all, proper spacing of lawn treatments does matter.
3. The Company Pulled a "Bait and Switch" for Lawn Care
This is a big frustration for a lot of people who tell us they feel like their lawn care service pulled a "bait and switch" on them. They sold them on a lawn care package that included certain services but it didn't have everything their lawn needed. This is sneaky on the lawn care company's part as they obviously knew you'd eventually need those services. They just wanted to hook you on their low price.
Honestly, nothing frustrates us more than marketing games like this because we feel it does a disservice to the entire industry. For one, it makes it seem as though our initial price is much higher than our competitors who play these games. But it's because we believe in telling you everything that your lawn needs from the very start instead of trying to upsell you on services later.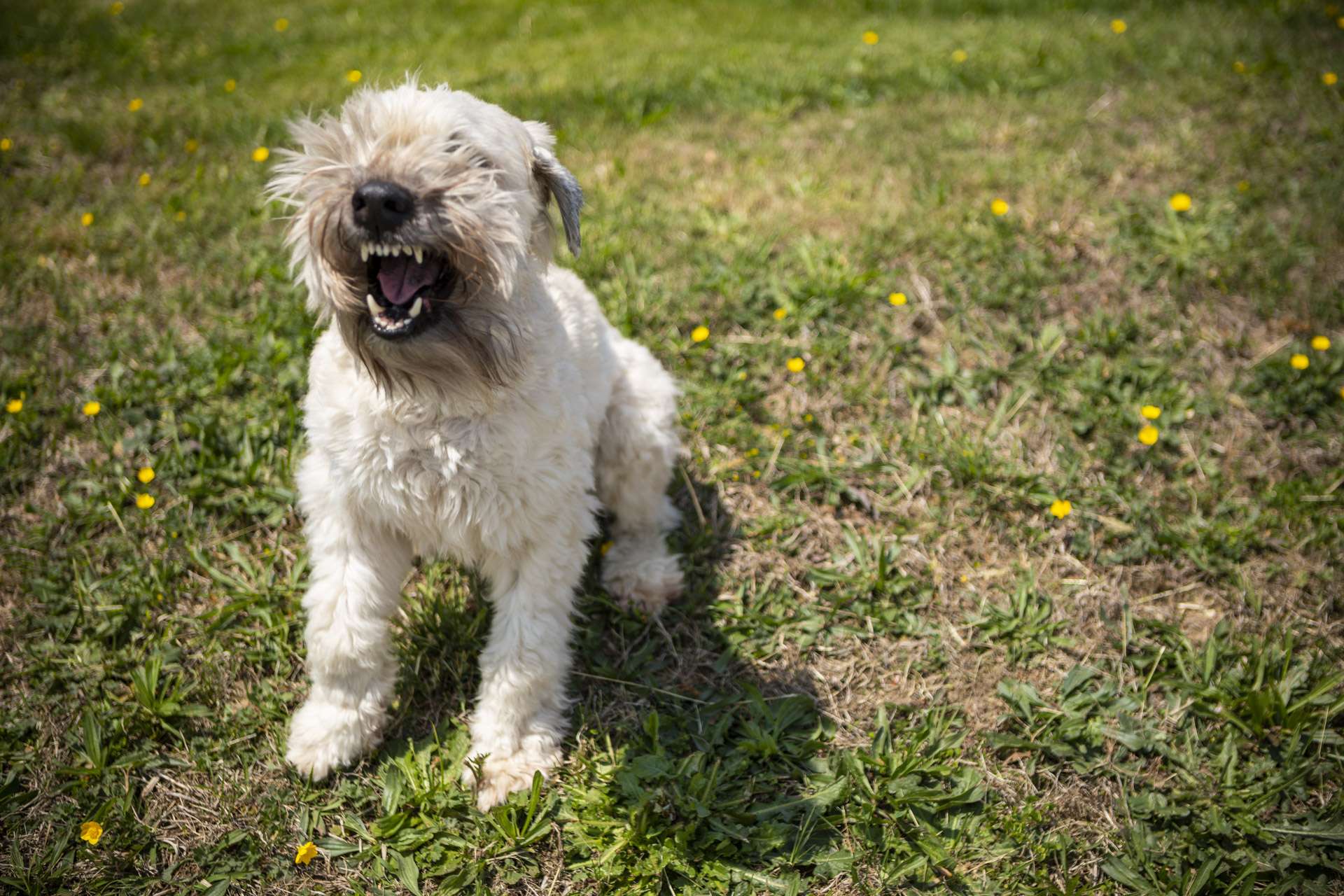 When companies pull this "bait and switch" method, we find it sneaky and feel that it creates distrust within the industry that doesn't deserve to be there. Even though some lawn care companies do pull these tricks, that's certainly not how every company operates. It's definitely not something that Kingstowne would ever do and many of our new customers come to us saying they got tired of playing the game and adding services only to achieve the results they wanted in the first place.
Of course, there are always situations where something unexpected could happen. Your lawn could get a disease and that would require an additional treatment outside of the scope of our normal package. That's a special circumstance and not what we're talking about when companies shortcut you on services you really do need from the beginning.
At Kingstowne, we offer 3 different program options in order to give our customers some options. While the condition of the lawn will drive some of that decision, it's something that you can count on us being honest and upfront about. In other words, you can count on us to be honest about what your lawn needs, even if it means telling you that you might need to pay a little more upfront. We know this isn't always what people want to hear but we believe in telling it like it is.
4. Their Communication is Terrible
Another big gripe and a reason for canceling lawn service is the lack of communication. You may have experienced this with other companies, too. When you need to reach them for something, it's impossible to get ahold of anyone. Nobody answers the phone and you leave voice messages that never get returned. Maybe you even try to email the company but those emails go unanswered.
That can all be incredibly frustrating. When you are investing in services from a professional lawn care company you feel as though you deserve to be able to reach them! It shouldn't be a huge hassle to get an answer to your questions.
Along those same lines, we've had customers tell us that previous lawn care companies in the Alexandria, Arlington, and Springfield area that they've worked with have made it impossible to pay. They might hang an invoice as a door hanger but then it blew off and they never knew what they owed or how to pay. Since they can never actually reach the company on the phone, it all becomes a huge headache.
Why should you have to track down the company to pay their bill?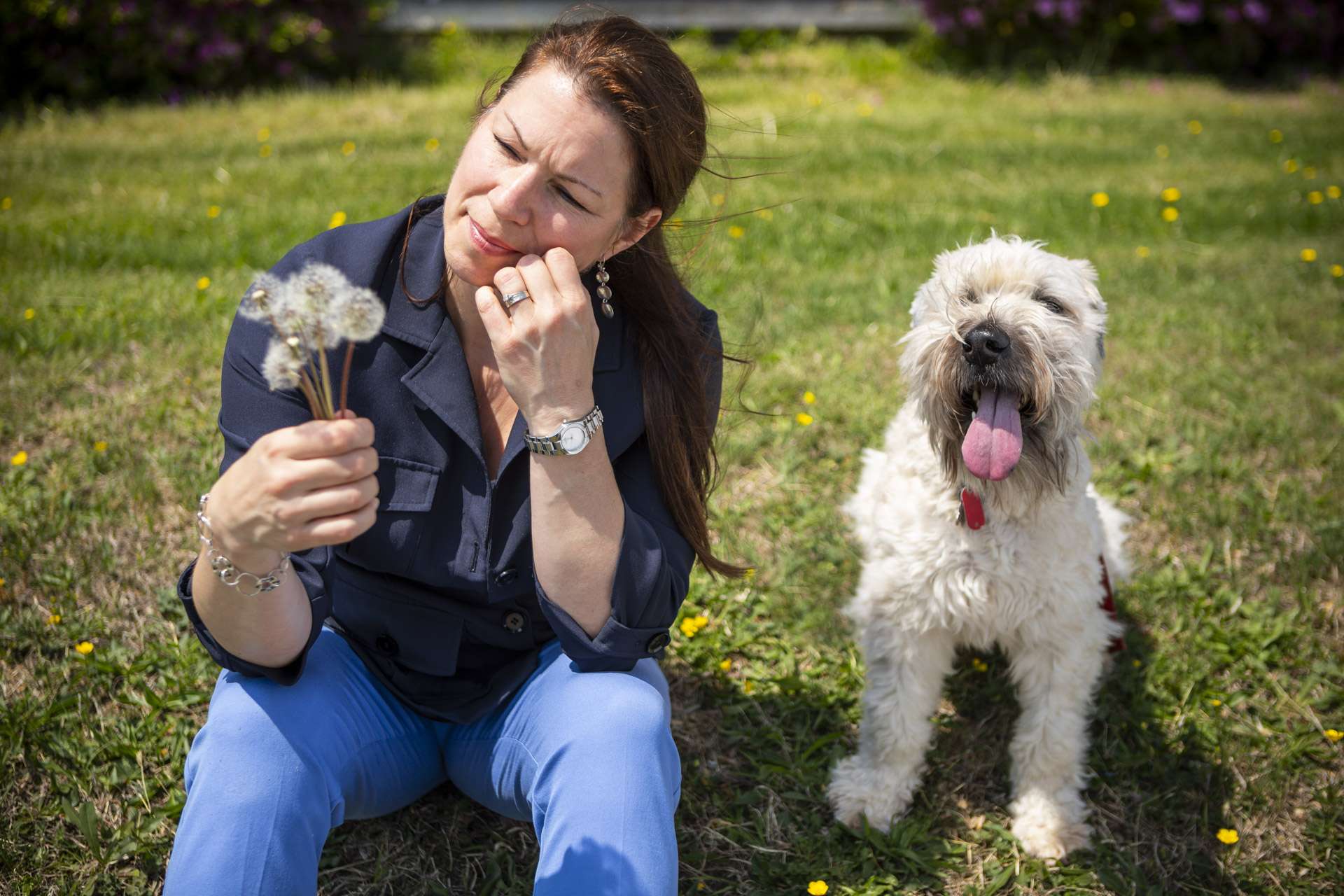 This is a legitimate complaint we have heard from customers who have come to us from other companies and we agree that it is absurd! That's why we offer multiple convenient ways to pay, including online payment.
We also have live people answering our phones during business hours (something that many companies who lack office support staff don't offer) so that you can get answers quickly. We have made a significant investment in being able to provide the absolute best customer service possible.
How to Cancel a Lawn Care Service
If you've experienced any of these 4 issues, and your lawn care service has made no effort to correct their mistakes, then you are certainly justified in deciding to cancel. Like our customers who have gone down this path before you, you're making a wise choice in "getting out now," before things can get worse.
Keep in mind that many lawn care companies do try to lock you into a full year, so cancelling can be difficult and costly. Make sure that you understand your contract terms. At Kingstowne, our contracts are open-ended and you can cancel whenever you like. Homeowners appreciate that flexibility.
Here are a couple of additional points to keep in mind as you go to cancel.
Beware of Empty Promises
Although your lawn care service may not have followed through on promises in the past, you should be advised that they will probably make a lot of promises when you go to cancel.
Our customers have shared that when they went to finally cancel their service they were promised everything from lower prices to free services in a desperate attempt to keep them. But if you have given the lawn care company ample time and warning to fix their mistakes, and they haven't, you really can't expect that anything is going to change at this point.
Lowering Lawn Care Prices Doesn't Fix Poor Service
Our customers also found it insulting that these companies were suddenly willing to lower their price as they assumed that meant they were getting overcharged in the first place.
The best way to cancel a lawn care service is to be firm and not give in. Do it over the phone but also put it in writing via email (that restates everything that was said on the phone, so that you have a written record). Of course, some of our customers have said that their "unreachable company" was never reachable over the phone to cancel the service so this meant leaving a voicemail and also sending an email.
Switching Lawn Care Companies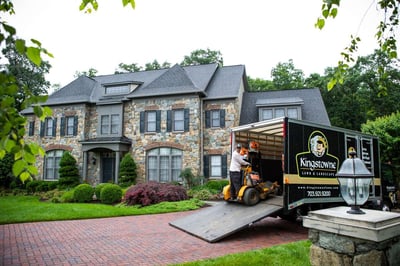 When you do switch, make sure that you aren't choosing a company that is going to give you the runaround all over again. The last thing that you want is to find yourself right back at this same spot.
That's why it's really important that you put time into researching the companies that you're considering, something that we've written more about here.
As you consider switching, we certainly hope that you'll consider adding Kingstowne Lawn & Landscape to your list. Our company is all about offering customers the "royal treatment."
Of course, we aren't asking you to just take our word for being a company that will meet your needs but certainly invite you to still do your research and come to your own conclusion about which company to switch to. Ultimately, it is your well-researched and wise choice that will determine how satisfied you are with your lawn care results. After going through so much trouble, you deserve to be happy.
Are you ready to have a healthy and thriving lawn from a lawn care company that delivers on their promises? Request your quote, choose from our 3 lawn care package options, and relax as you get the royal treatment.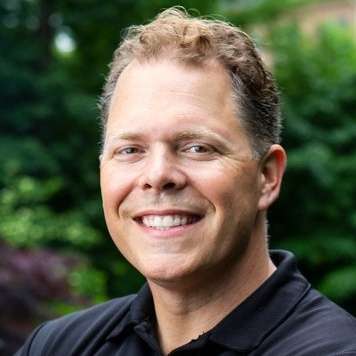 Krisjan Berzins - Owner, CEO
Since 1997, Krisjan has led the Kingstowne team with one simple philosophy, treat every customer like the "only" customer. His passionate pursuit of impeccable customer service has resulted in 24 successful years and a thriving company with over 85 employees, helping thousands of homeowners in the Alexandria, Arlington, and Springfield, VA area get what they want -- a worry-free property they can be proud of.