At Kingstowne Lawn & Landscape, we believe that lawn care and landscaping jobs should be a two-way street. What we mean by that is that the lawn care or landscaping company that you go to work for should be as good a fit for you as you are for them.

This is important to us as the last thing that we want is to hire someone who ends up being unhappy in their role because we weren't the right fit for them. Conversely, we obviously want to hire team members who are going to fit right into our team culture. That's something we take seriously as we attribute our success to the amazing team that we have here. But to maintain that, we are continually looking to hire team players who will contribute to that positive culture.

While we can't speak to other landscaping or lawn care jobs, and what their hiring process is like, we can give you some insight as to what you can expect here at Kingstowne Lawn & Landscape. Before coming in, here are some interview questions that you should ponder.

These will help you to determine whether we're a fit for you (and you're a good fit for us).

1. Why do you want to work here?
We'll be transparent and let you know that this is often one of the first interview questions that we ask—and we're obviously looking for an honest answer. If it's just that you "need a job," that's going to be a problem not only for us but for you, too. We're not the type of company that is looking to hire people who are just here collecting a paycheck while looking for something else. If that's your plan, it will become apparent quickly enough that this is the wrong fit.

We know a lot of lawn care and landscaping companies will hire anyone who is willing to do the work. But that's not how Kingstowne Lawn & Landscape operates. If that's what you're looking for, we're not the right landscaping job for you.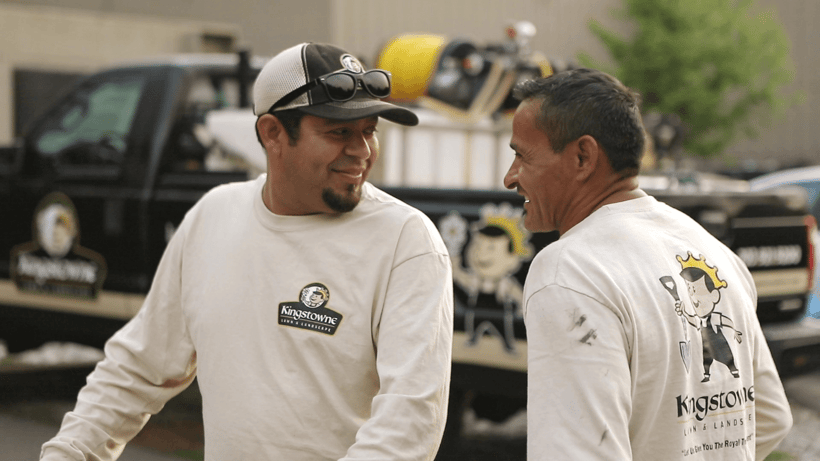 There are plenty of other companies like this so you shouldn't have a difficult time finding work. But we are looking for folks who are interested in making this a long-term career. We have many long-tenured team members and that's what we're looking to add to. We're not looking to be the company that is a temporary stop on your career journey.
2. Have you been to our website?
Of the interview questions that we ask, this is another one that commonly comes up, sometimes in conjunction with that first question. If you're truly interested in our company, not just looking for a job, then you've probably spent some time on our website to find out who we are.

As we mentioned early on, we believe that hiring for lawn and landscaping jobs really does need to be a two-way street. Our website is the best place to find out more about our company and whether we are the right fit for you.

Here are some questions that you can ask yourself as you read more about our company and determine if we are the right fit for you.
What types of things does this company value?
What does their team culture look like?
Where are they located and what will my commute be like?
What opportunities will I have for growth?
You can get a good sense of the answers to these questions simply by spending time perusing our website. Specifically, we've put a lot of time into our Career Center, which we know is the first introduction to our company for many potential hires.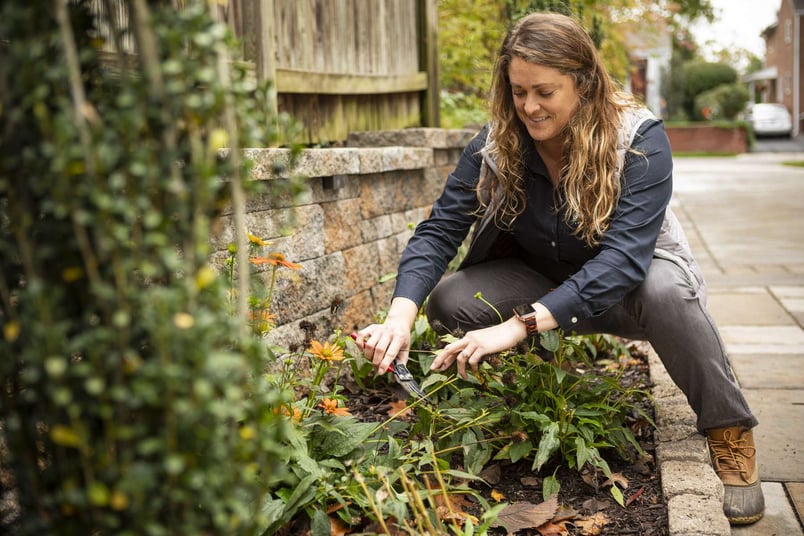 3. What do you want from your employer and what will they need from you?
Finally, really taking the time to understand what this potential employer (in this case, Kingstowne Lawn & Landscape) will need from you—as well as what you need from them to be content in your role—is important.

You might already be able to tell that we're a company that is all about transparency. We're like this with the clients that we serve and with the team members that we employ. We don't like surprises and we know that you don't, either.

That's why we lay everything out for potential hires in our Career Center.

We explain what you can expect and what's expected of you in your new job role. We also have plenty of articles about what it's like to work here. This even includes testimonials from existing team members. By having all of this information available to you ahead of time, there is no room for surprises. You can get a good understanding of what it's like to work with Kingstowne Lawn & Landscape and what will be expected of you before you even start.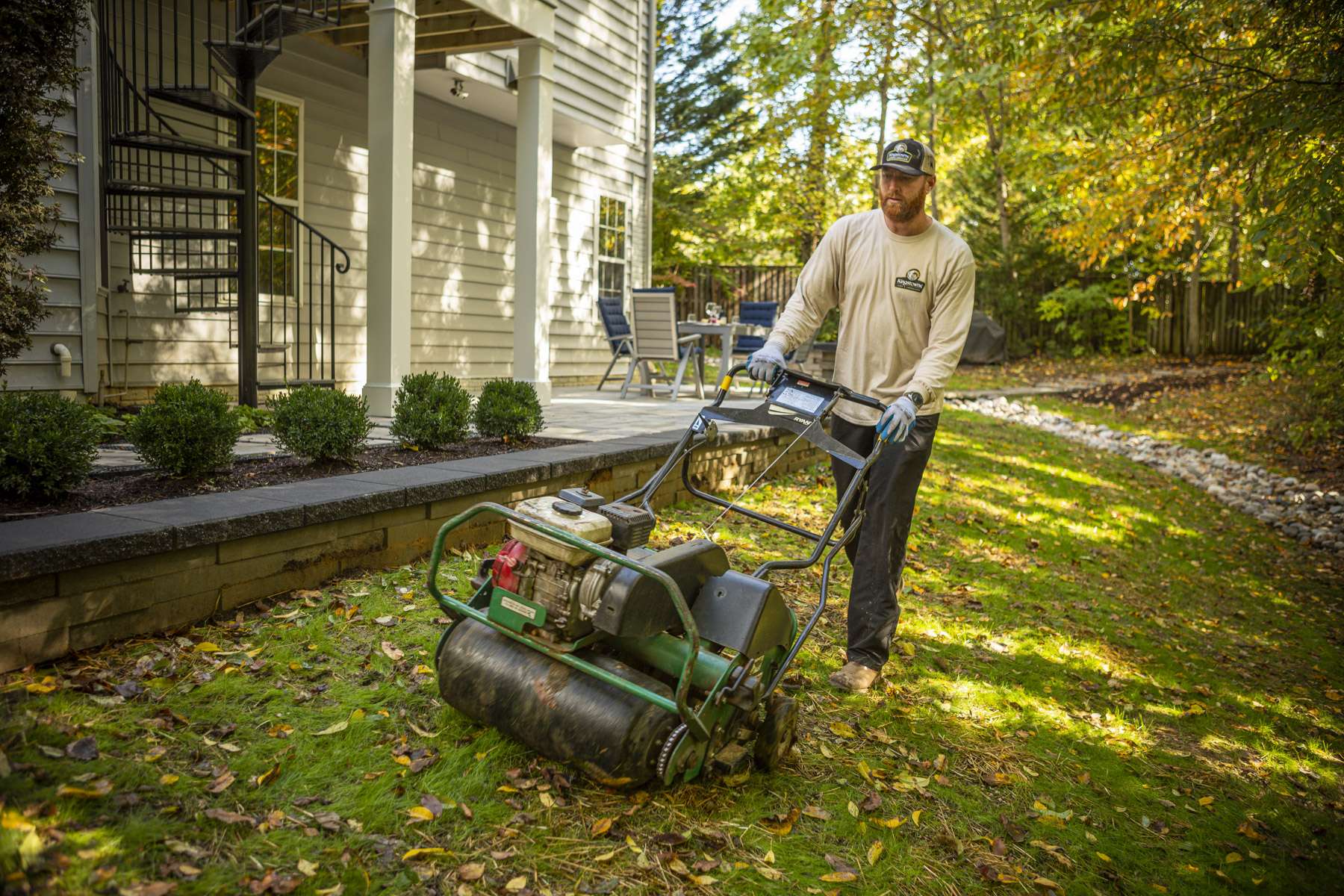 Making Your Wise Choice in Lawn Care and Landscaping Jobs
We understand that finding a new job can be daunting. Whether you're coming from an entirely different industry, or you've just left another lawn care or landscaping job, you likely want to find something that is the right fit.

At Kingstowne Lawn & Landscape, we believe that there are a lot of benefits to seeking a career with us. But we also understand that we're not the right fit for everyone. Hopefully, by spending some time pondering these questions and what a role with our company might look like for you, you have a better sense of whether this is the landscaping job for you.

At the end of the day, it's important to us that our team members are happy. That's why we take the hiring process so seriously. By ensuring that we're the right fit for you (and you for us), we can work on building a long-term, mutually beneficial relationship.

If you'd like to consider lawn care or landscape industry careers, we invite you to learn more about Kingstowne Lawn & Landscape by visiting our Career Center and learning more about our open positions and our company culture.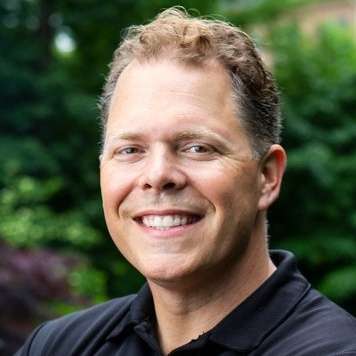 Krisjan Berzins - Owner, CEO
Since 1997, Krisjan has led the Kingstowne team with one simple philosophy, treat every customer like the "only" customer. His passionate pursuit of impeccable customer service has resulted in 24 successful years and a thriving company with over 85 employees, helping thousands of homeowners in the Alexandria, Arlington, and Springfield, VA area get what they want -- a worry-free property they can be proud of.