Getting started with an outdoor project is an exciting endeavor. It's easy to start getting antsy for the completed landscape design. Whether this is a project you've been dreaming about for a long time or it's a new idea, you're excited about getting things underway.

If you've already had an onsite consultation, you might even be wondering if there is anything you can do now, in between now and the time your design or proposal is ready for your review.

We've rounded up a list of our 4 best ideas. This is what we recommend after our prospective clients meet with Kingstowne Lawn & Landscape.
1. Let Your Landscape Designer Know if Any Questions Arise
When homeowners meet with Kingstowne Lawn & Landscape, we are committed to being incredibly comprehensive during the consultation process and trying to think of (and address) any potential question or issue that could arise with your project.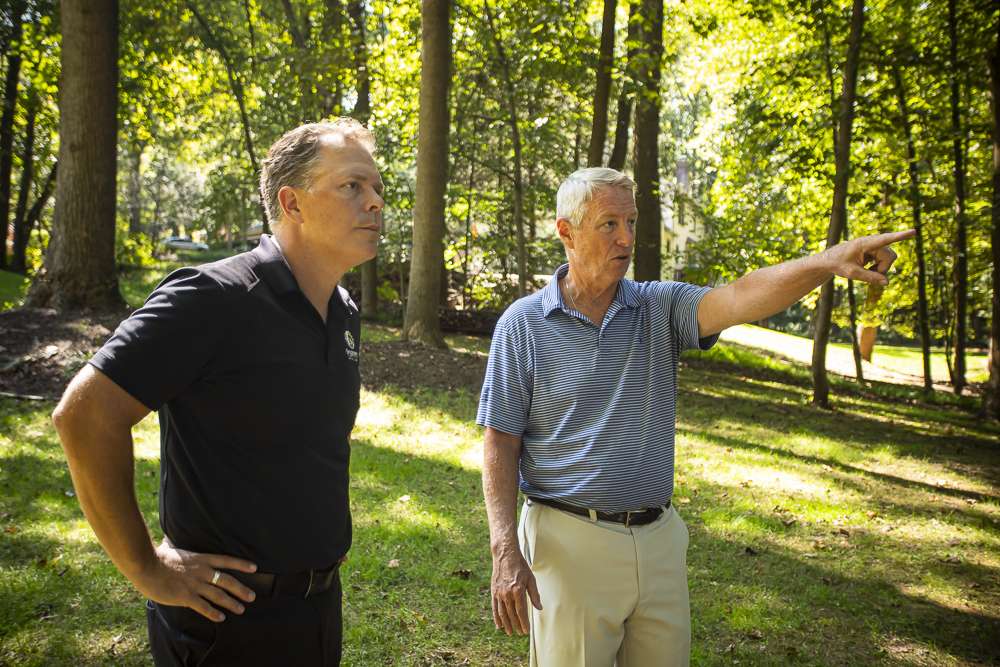 But sometimes, things come up.

If you have questions or concerns after the consultation, you should definitely reach back out to your landscape designer.

Sometimes it's a question about the process or something that you forgot to bring up and may not be a pressing matter. But other times, homeowners think of something they want to change or add after the landscape consultation took place. It's very important that you reach out to your designer with that information right away so that it can be incorporated into your design before it gets completed or it may cause delays until you actually get to review the completed plan.
2. Understand that the Design Process Takes a Little Bit of Time
Although we know that you're likely very anxious to see the landscape design following your consultation, it's important to have realistic expectations. Unless it's a very small project (such as a few plants that doesn't require a drawing), creating a landscape design and proposal is not an overnight process.

At peak times, it can take several weeks to get the landscape design completed.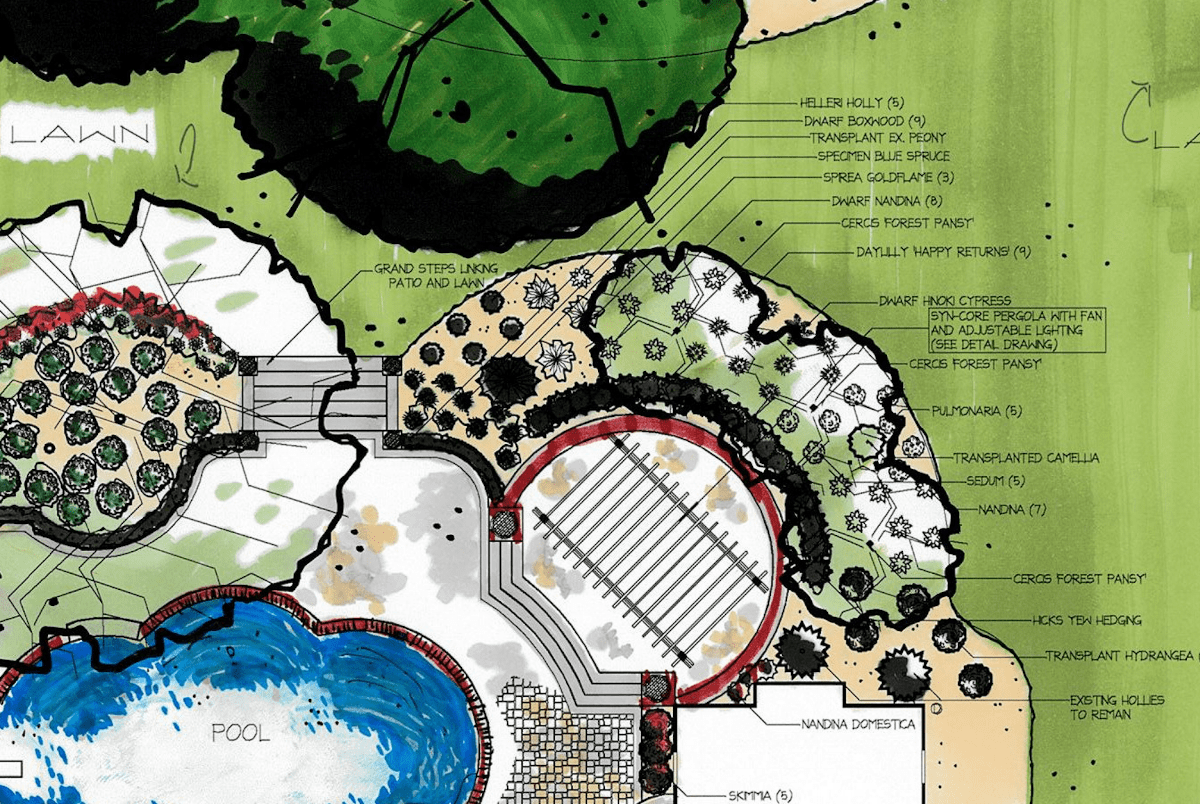 It's important to recognize the process can be more involved than many assume, provided that you're working with a thorough landscape designer who takes it seriously. While we can't clearly define how other landscaping companies in Alexandria, Arlington, or Springfield, VA operate, we can tell you that at Kingstowne Lawn & Landscape, we are often consulting with other sources/material vendors and getting pricing and information from them, too. That means waiting for their response.

But you deserve this information up front. We want to be able to provide you with the most comprehensive design and proposal possible and we don't just slap something together.

That being said, watch your email because oftentimes we do check in ahead of the final design with a rough sketch (if it's warranted). We might just want to send a quick mock-up and make sure that we're on the same page, based upon what we talked about.
3. Let Your Landscape Designer Know if Something has Changed
At Kingstowne Lawn & Landscape, we are not naive in thinking that we are the only landscape design professional that you might have asked for a consultation. We understand that for a large landscape project, some homeowners bring other landscape contractors out to their homes.

That's why we're open in saying that if you've met with someone else and they've brought up other ideas or something different from what we talked about, feel free to reach out and discuss them with us.

Many of our clients appreciate Kingstowne Lawn & Landscape for our transparency and straightforwardness. You do not have to pretend that we're the only landscape design company with whom you've spoken to.

That being said, sometimes when clients show us proposals from other contractors or tell us what someone else suggested, we might disagree. If it's a dramatically different idea than what we suggested we might tell you, here's why we wouldn't do it that way.

You can count on us to be completely honest and transparent.

One red flag that often pops up is when a proposal is dramatically less expensive than ours for a seemingly similar project. But it usually ends up that a lot of details have been left out—things that are going to end up costing you later. One common area where landscape contractors skimp is on solving drainage problems. When ignored, this can lead to major hassles and headaches.
4. Reflect on Your Finished Project—and Get Excited!
Finally, as you wait to hear from your landscape designer, you can spend some time reflecting on what was talked about, thinking about your finished project, and getting excited! If it's an outdoor living area, you can start dreaming about all of the wonderful ways that you'll be able to use your space.

If you're planning to purchase accessories to go along with your furniture (like throw pillows for the couches or maybe cushions for a proposed fire pit area), you can start browsing catalogs, magazines, and websites for ideas. While we don't advise purchasing anything until the plans are finalized, it certainly doesn't hurt to start creating a dream board of ideas.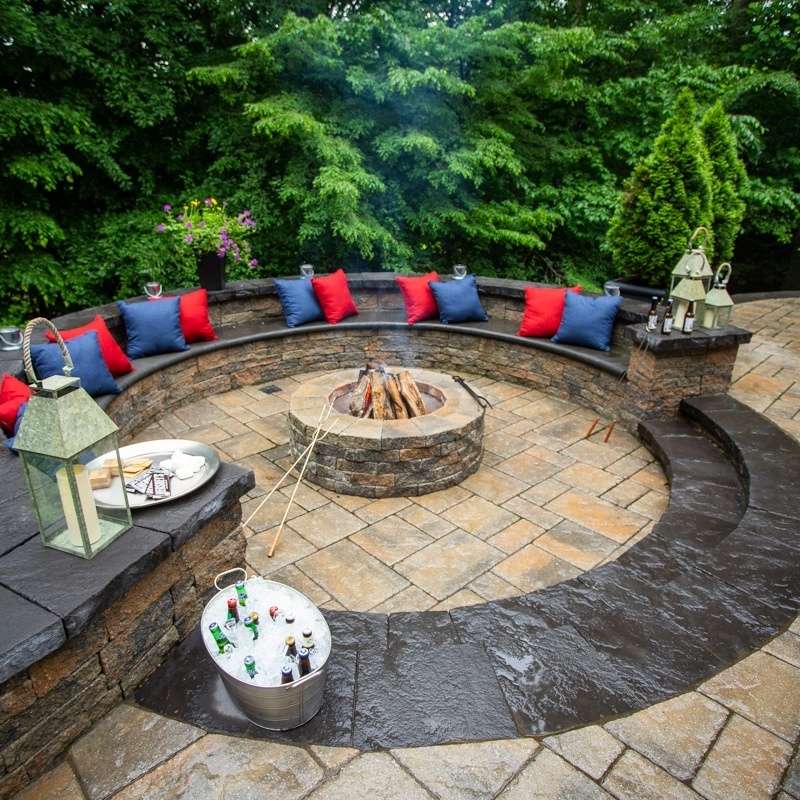 Remember, We're Here for You!
If you've already met with us and there is anything that we can do in the meantime, as you wait for us to return the landscape design and proposal, we're always here to help! We are just as excited as you are to get your project underway. After all, there is nothing that we love more than helping our clients see their outdoor dreams come true.

If you've come across this article and have not yet talked to us about your landscape project ideas with us, request a consultation, get your customized plan, and get ready for the royal treatment.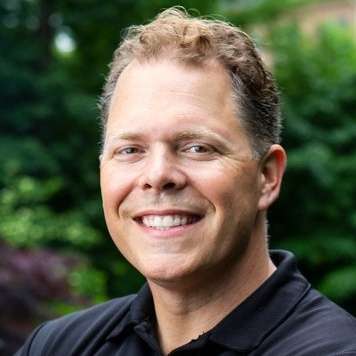 Krisjan Berzins - Owner, CEO
Since 1997, Krisjan has led the Kingstowne team with one simple philosophy, treat every customer like the "only" customer. His passionate pursuit of impeccable customer service has resulted in 23 successful years and a thriving company with over 65 employees, helping thousands of homeowners in the Alexandria, Arlington, and Springfield, VA area get what they want -- a worry-free property they can be proud of.