Whether you've gotten to a point where you can't, or no longer want to do your own landscaping, or you're just looking for more professional results, then you may be in the market to find a landscaping company in Northern Virginia.
The trouble is, you may not know exactly what to look for in a landscape company . You likely take a lot of pride in your property and you may be worried that by handing over those services, you're not going to get the results you truly desire.
The last thing you want is to throw a lot of money away on a company that is not meeting your needs. You might have heard the horror stories about the landscaping companies that are in and out of your property without communicating what they've done or how they can best meet your needs.
To landscapers who are just out to make a quick dollar, you're just another account.
If you want more than that, then the key is to find the best landscaping company. By knowing how to find a reputable landscaper you can make a wise choice that ensures you're more than just a number.
1. Research Landscaping Company Reviews
Online reviews are a great way to start narrowing your list of landscaping companies in Northern Virginia. There are many different third party review sites out there, most of which use a five-star rating system.
While this can be a helpful tool to see what other customers have to say about the company's service, bear in mind that even the best companies can get bad ratings every now and then. Sometimes just a little bit of research might reveal that the poor review was not actually justified.
Another great way to find landscaping companies is to ask your family, friends, and neighbors who they've used. Or, if you've already been researching landscape companies and have narrowed down your list, you could consider asking those companies for a list of references. It says a lot when a landscape company can offer you a list of references to call as it means they have plenty of happy customers to choose from.
2. Look for the Stability of Landscape Companies
How many years has the landscaping company that you're considering been in business? While longevity doesn't guarantee that it's a great business, it's a good place to start. That's because the landscaping industry is known to have a lot of fly-by-night companies. They're there one day, working on lawns in your neighborhood, but several months later they're no longer around. That can really leave you high and dry.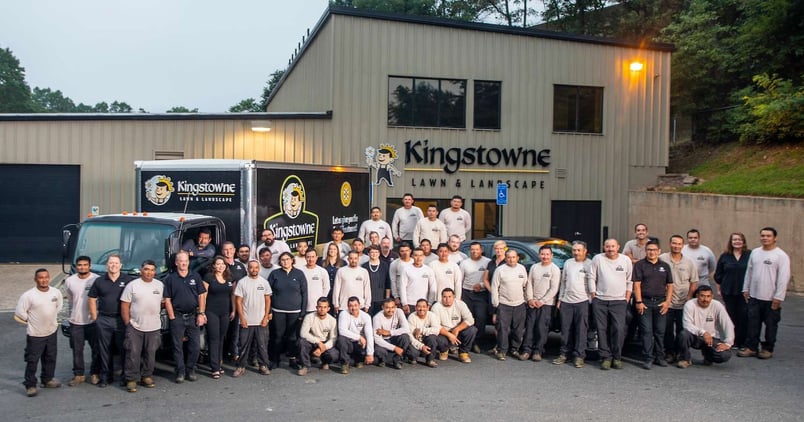 However, if you've found a company that has been in business for 10, 15, or 20 years, you can feel confident that they're not going anywhere. There's also a reason they've been able to stick around that long—they have plenty of satisfied customers. When you're in the service industry you can't sustain longevity if you have a lot of unhappy customers.
3. Be Wary of Landscaping Companies that Offer Free Consulting
A lot of landscape companies in Northern Virginia advertise that they will meet for free. However, you have to question what you're getting if a professional is willing to come out and offer a consultation (of some legitimate value) for no fee. Are you getting a true expert in the field? Chances are you'll have to take time off work to meet with them—are you confident that they'll actually show up when they say they will?
Landscape companies that offer professional consultation services do often charge a fee for their time. By doing so, you also have some assurance that they're going to show up when they say they will and that you're going to receive a professional service.
Because of the expertise and time involved, at Kingstowne, we do charge a small consultation fee for landscape design services. However, quick quotes for routine lawn and landscape maintenance are free of charge.
4. Pay Attention to Communication Skills
Poor communication is one of the biggest gripes regarding landscaping companies. You ought to be able to work with a landscaper that lets you know when they're coming, actually shows up when they say they do, and communicates exactly what they're doing.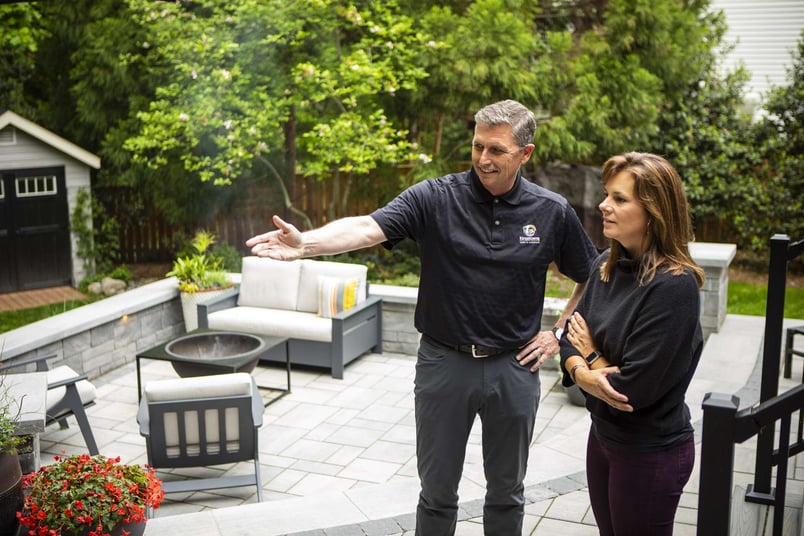 How can you gauge that in advance of hiring them? You can during the professional consultation on the work you're looking to have performed. Pay attention to whether they show up on time and how they communicate information to you. It should be professional, clear, and thorough. If they're not doing that well during their first meeting with you, when they're trying to gain your business, then you can be sure they will not be a good communicator once they've started working for you.
5. Find a Landscape Company That Has Your Best Interest at Heart
The initial landscape consultation is also an opportunity to gauge whether the company has your best interest at heart. Are they being very pushy about upselling you on services that might seem unneeded or even unnecessary?
It's a lot like going to have your car serviced and they try to sell you on the undercarriage treatment or the wheel protection. It's a turn-off if it doesn't feel like a service you actually need. If it feels like they're just trying to increase the dollar amount, then they probably don't have your best interest at heart.
On the flip side, the landscape company in Northern Virginia that tells you, "you don't actually need that," or points you in a direction that is truly in line with your budget, and your needs, is a company that isn't just out to make a quick dollar.
Choosing a
Landscape Company in Northern Virginia
Researching and ultimately choosing a landscape company is a big decision and it may feel like it requires a lot of work. But by putting in the effort on the front end, you'll be able to find a company that you can build a long-term relationship with rather than feeling as though you're headed right back to square one when it didn't work out with the company you chose.
Choosing wisely the first time will also mean receiving the services that you truly want (and need) and having your property taken care of the way you want it to be. Instead of feeling like "just another account," you'll feel confident that you've chosen to work with a company that truly cares about your property as much as you do.
If you'd like to find out more about our landscaping company and how we can fulfill your needs, request a consultation, get your customized plan, and relax while we get to work.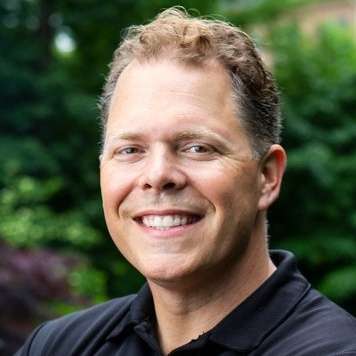 Krisjan Berzins - Owner, CEO
Since 1997, Krisjan has led the Kingstowne team with one simple philosophy, treat every customer like the "only" customer. His passionate pursuit of impeccable customer service has resulted in 24 successful years and a thriving company with over 85 employees, helping thousands of homeowners in the Alexandria, Arlington, and Springfield, VA area get what they want -- a worry-free property they can be proud of.