Your Alexandria, Arlington, or Springfield, VA property has a lot of different needs that must be met in order to keep it looking and performing its best. It requires a great lawn service for lush green grass. It also requires a landscaper in order to keep your plants and shrubs looking fantastic—or maybe to have enhancement projects completed for important improvements.

On top of that, you might also have a tree service handling basic tree care work and you may be using a pest control company to address pesky mosquitoes or to keep pests like spiders out of your home.

If that's the case, you're juggling a lot of different contractors—and the onus is on you to make sure it all operates smoothly. After all, you don't want your lawn service showing up on the same day as your landscaper and dealing with hassles because they can't work on the property at the same time!

The truth is, we come across this a lot. Homeowners don't always realize that there are ways to hire one provider that handles all of these services (and handles them well). Let's look at how that can benefit you as well as what to look for when hiring a landscaper that provides lawn services, plant health care, and pest control.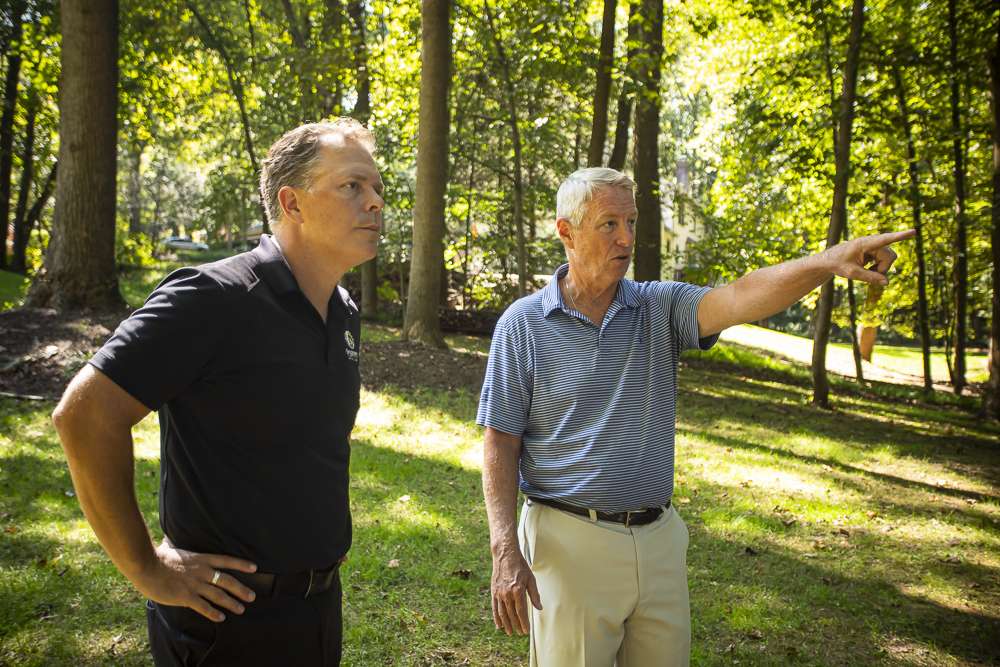 Stop Playing General Contractor
When we talk to homeowners who currently have multiple professional services coming out to their property to handle their various needs, we usually hear that they feel like they're having to play general contractor. They are responsible for making sure that everyone's schedule aligns.

Frankly, that can be time-consuming and frustrating! You have better things to do than making sure that the various contractors you need to work on your property aren't coming on the same day or at the same time.
Avoid the Confusion of Multiple Bills
Another frustration with having more than one professional service handling your lawn and landscape needs is the fact that you'll have multiple bills coming in. It's a nice benefit that when you consolidate these services, you may also be able to consolidate to a single bill.

We say "may," only because some providers who do offer multiple services bill individually for all of them.

But at Kingstowne Lawn & Landscape, we are able to offer one bill, even payable online for your utmost convenience. We offer an auto bill program where you can receive an electronic statement once a month with a list of all services you're having performed and it can all be handled automatically.

Of course, you can reach out any time to make changes or ask questions, but we find that many homeowners greatly prefer this hands-off approach. It just makes it incredibly simple. You don't have to worry that you forgot to pay a bill. The goal is to make it as easy as possible to do business with us. We know you're looking for a hassle-free experience!
When Hiring a Landscaper that Handles Additional Services, Avoid a "Jack of all Trades"
One of the concerns that homeowners have when hiring a lawn service or a landscaper that handles additional services is that they'll be a "Jack of all trades but master of none," as the saying goes. That's a legitimate concern and we know some companies are like that. They just keep tacking on more services to their offerings to make as much money as possible but they don't really put in the time to become experts in those areas.

At Kingstowne Lawn & Landscape, we were never aiming to add as many services as we could. Instead, we grew because the demand was there. Clients came to trust us and wanted us to be able to offer more on their property. As a result, we have done this in a thoughtful and strategic way, not rushing into anything.

Instead of "doing it all during on property visit," something that makes us incredibly unique is the fact that we have separate crews that fully specialize in the services that they offer. While some companies do have just one crew that will come out and perform your lawn care treatments and then go right into spraying for pests or whatever else you need, this just isn't the way we've added these services.

If you're hiring a company like this, it should naturally make you wonder, How can they truly be experts in all of these services?

The truth is, they can't.

All of these different services require different licenses and certifications, different training, and different experience. Therefore, we believe they should not be performed by the same crew. Yes, it's more efficient for your landscaper to handle it that way—and they can make the most money off of your account. But it's not in the best interest of the homeowner or the property so you won't see us handling it this way.

The fact that each of our crews is specialized in what they offer is the reason why we're known for providing such a high level of quality with each of our services. Our team is highly trained and are true experts at what they do. We believe if you're going to invest in professional services, you deserve nothing less than the best!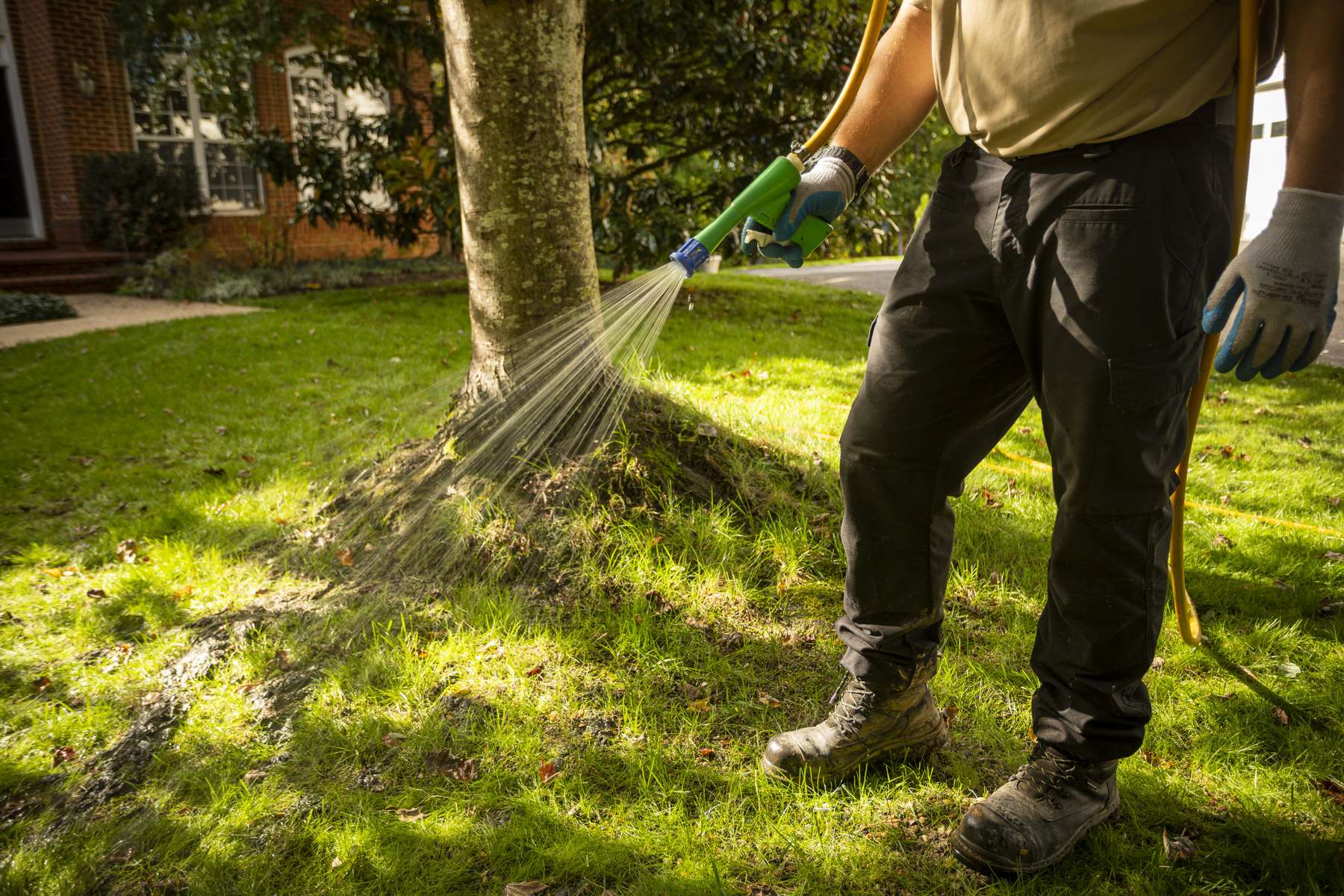 Hiring a Landscaper to be your Trusted Guide
At the end of the day, you want to know that you're hiring a landscape professional who has your best interest at heart. You might have multiple services that you need and you want to feel confident that they're all being performed properly.

At Kingstowne Lawn & Landscape, we have added services to our core offerings as a result of client demand. We are often acquiring new clients who hire us for one particular service, come to know and trust us, and then realize we can handle more for them. It generally happens organically just like that. There's nothing we love more than being able to take the burdens off of these homeowners and simplify the process of getting the amazing landscaping results they're after.

It boils down to being a trusted guide. No matter exactly what services you might need from us, we're here to help.

Are you ready to work with a trusted landscaping partner at your Alexandria, Arlington, or Springfield, VA home? If so, request your consultation, get your customized plan, and relax as you get the royal treatment.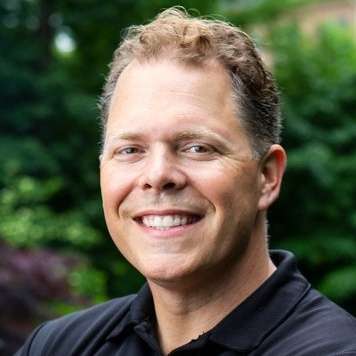 Krisjan Berzins - Owner, CEO
Since 1997, Krisjan has led the Kingstowne team with one simple philosophy, treat every customer like the "only" customer. His passionate pursuit of impeccable customer service has resulted in 24 successful years and a thriving company with over 85 employees, helping thousands of homeowners in the Alexandria, Arlington, and Springfield, VA area get what they want -- a worry-free property they can be proud of.