If you're like a lot of homeowners, you've probably heard some different landscaping or lawn care complaints from frustrated friends, family, or neighbors. This may have ranged from complaints about the work they've performed to the experience itself, such as the idea that landscapers are unreliable.

The truth is, we know there are companies that give validity to these complaints. But we also feel that it's a shame when some negative experiences impact the industry as a whole. At Kingstowne Lawn & Landscape, we're familiar with the common lawn care and landscaping complaints—but we also strive to be different. Here are the ones that we hear most often.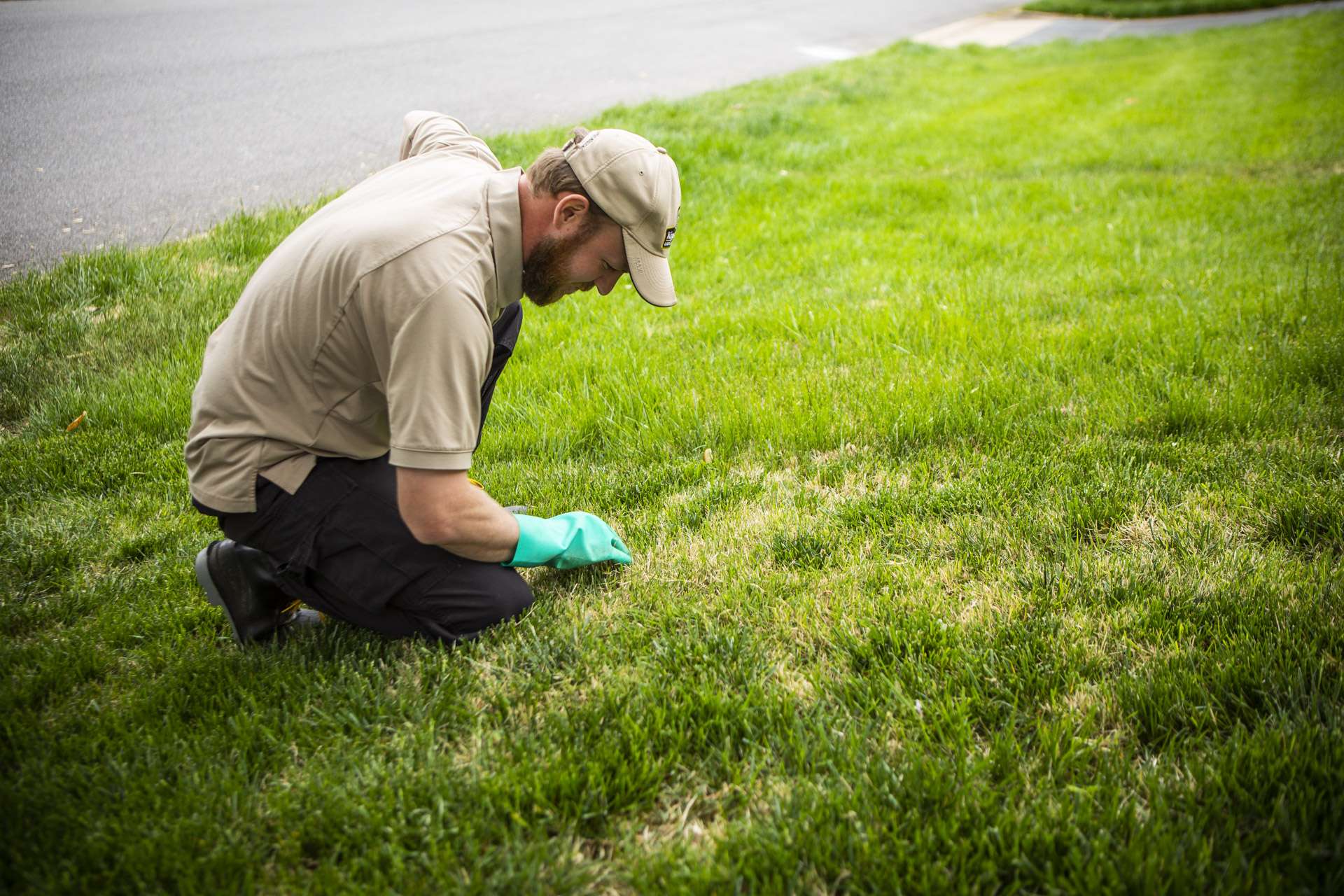 1. Lawn Care Companies & Landscapers are Unreliable
One of the lawn care or landscaping complaints that we hear most often is the idea that all lawn or landscape providers are unreliable. They don't show up when they say they will and they constantly have excuses about why something changed.

The truth is, things happen. This is an industry in which we must work around the weather—and that can be tricky. But, we believe these lawn care or landscaping complaints wouldn't happen if professionals were better at communicating. Missed appointments without any notification is a reason to be frustrated.

At Kingstowne Lawn & Landscape, we are committed to showing up when we say we'll show up and get the work completed the way you expected. But when things do come up or happen (like weather situations), we'll communicate that with you. We pride ourselves on being highly communicative. So, if something changes, you can count on us to let you know.
2. Lawn Care Providers and Landscapers Don't Communicate
We understand that in the past you (or a family or friend) might have dealt with a landscaper that was difficult to reach. In general, responsiveness to phone calls and emails can be a problem. You shouldn't have to wait for days to get an answer to a question or to schedule a service.

This is an area where Kingstowne Lawn & Landscape strives to be different. We have a Client Care Team that is focused on giving our clients the "royal treatment."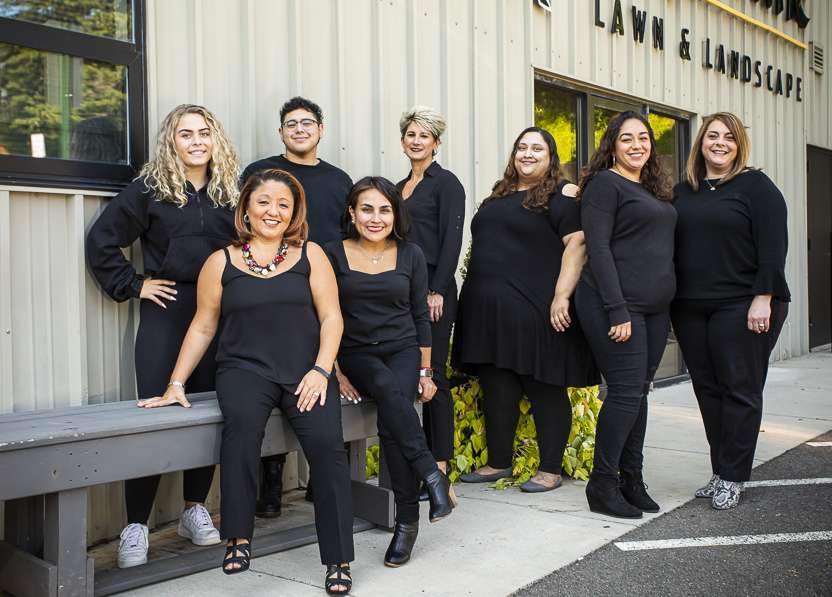 For one, we're answering the phone when you call. If we miss a call, we're calling you back promptly. The same goes for e-mail. If you send us an e-mail, you can expect a prompt response. We're very committed to being responsive as we know how frustrating it can be when that's not the case. Our customers can also request help on the "Customer Support" page on our website.
3. I Have to Set Up All of My Lawn Care or Landscaping Services
Along the same lines of good communication, we also commonly hear frustration from homeowners who feel as though they've had to "chase after" their lawn or landscaping company. Every time that they need to schedule a service, they feel as though they have to go out of their way to get it set it up. It's as though many of these companies are making it hard to do business with them.

But at Kingstowne Lawn & Landscape, it's completely the opposite. Our entire model is set up in a way that makes it easy to do business with us. That's why we have services that operate on a recurring schedule so that you can "set it and forget it." You'll be scheduled weeks, or likely even months, in advance and know exactly when these services are happening. After all, you shouldn't have to be the one chasing after your lawn care or landscaping provider to tell them you're due for a service.
4. My Yard Was Left a Mess
Of the common landscaping or lawn care complaints are those related to "clean-up." Homeowners are naturally frustrated if they feel that their yard was left a mess.

For lawn care work, it could be as simple as blowing the granular fertilizer off of the hardscaping—and yet, so many companies fail to take that extra step. We understand that some lawn care providers cut corners so they can get the work done more quickly.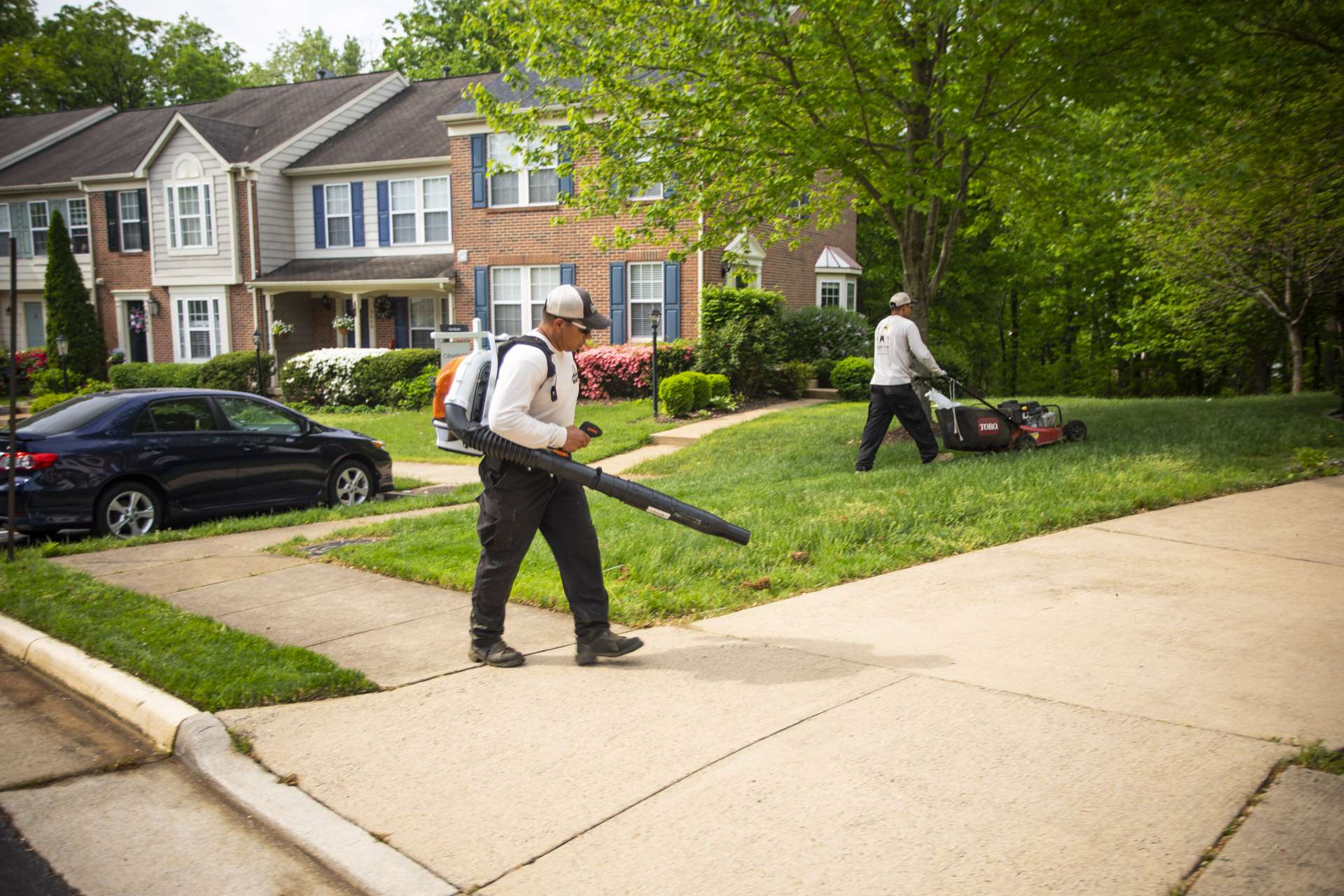 With landscaping work, it can be more difficult, particularly if it's a larger project such as a patio build. Projects like these do make a "mess" while in progress. But at Kingstowne Lawn & Landscape, we're proud of how many homeowners compliment us on cleaning up and leaving the job site as neat as possible even between workdays. Whether it's lawn care work or something bigger like a landscaping project, we're always taking the extra step to clean up when the work is done.
5. Lawn Care Services and Landscapers are Unprofessional
A lack of professionalism is another common landscaping or lawn care complaint. If you've worked with lawn or landscape professionals who have pulled up in an old, beat-up, and dirty truck or who haven't worn uniforms, then you might have been troubled by a lack of professionalism in the past.

At Kingstowne Lawn & Landscape, we believe professionalism is important because it sets the tone for your overall experience. That's why our team members have sharp uniforms and clean, good-looking trucks and equipment.

We also take parking seriously, which we know is another common complaint in our area, where parking is often limited. We're not blocking driveways or causing hazards. We believe that's an important aspect of being professional.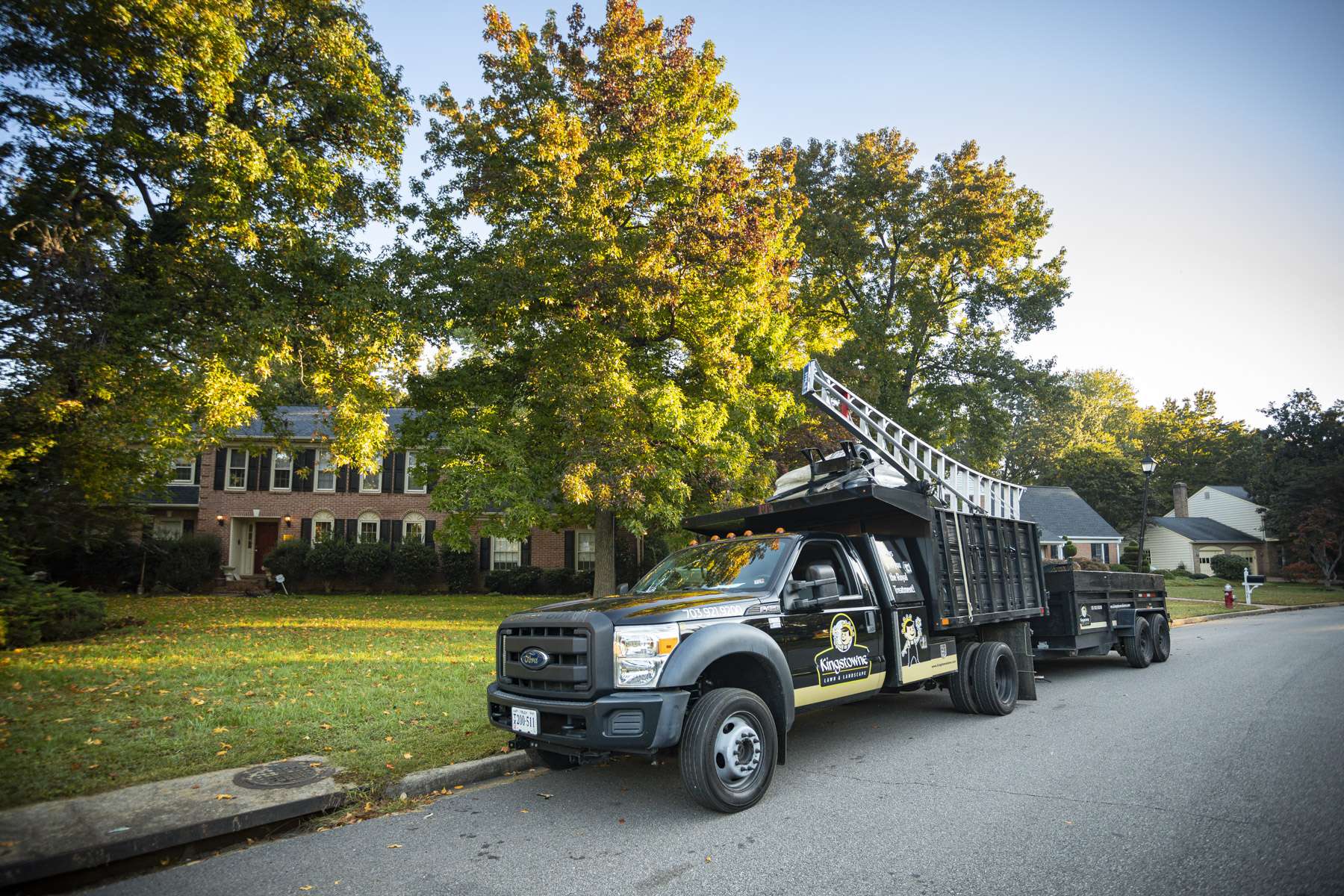 6. Landscapers and Lawn Care Pros Don't Own Their Mistakes
We know that mistakes happen. Or, maybe homeowners just have a simple question or a minor concern but the lack of a response suddenly becomes even more frustrating than the "problem" itself. These scenarios are another common landscaping or lawn care complaint that companies don't take ownership when things go wrong.

At Kingstowne Lawn & Landscape, prioritizing any concerns or questions—and fixing any potential mistakes—is an important part of our commitment to offering top-notch service. For the most part, homeowners understand that mistakes can happen but it's typically how a company handles a mistake that truly shows what they're all about. At Kingstowne Lawn & Landscape, we're serious about giving homeowners the "royal treatment" and that includes taking care of problems.
7. The Number of Services Offered is Limited
Finally, we know that some homeowners are frustrated by feeling as though they have to hire a different lawn or landscaping provider for every different service that they need. This includes a company that mows their lawn, another that handles lawn care, a different company for pest control, and still another that can handle that small hardscaping or installation job they were looking to have completed.

We find that many homeowners love the idea of a company that can handle all of these services under one roof. They're not looking for a "jack of all trades, master of none," but rather a company that truly specializes in each of its service offerings by having hired experts to lead each of them.

At Kingstowne Lawn & Landscape, homeowners appreciate that we are truly full-service. But we've maintained individual divisions, such as Kingstowne Pest Defense for pest control so that we can have experts at the helm of each of the different services that we offer.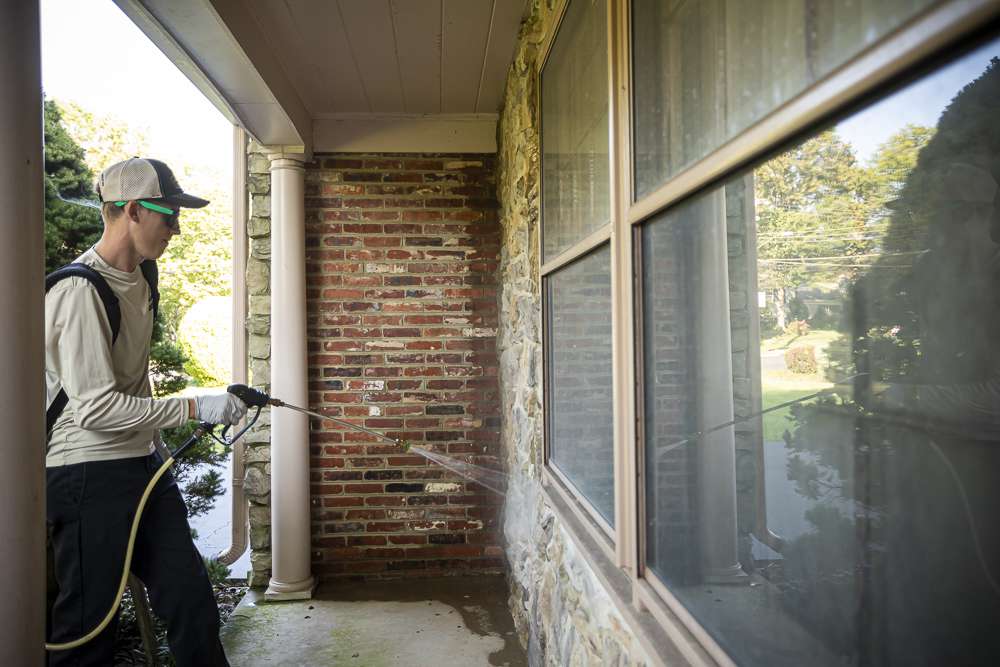 This is also a reason why the same crews don't perform all the work. We're not trying to be that "jack of all trades, master of none" that you're looking to avoid. We have different crews and different leaders who specialize in the various types of services that your property may need. But they're all handled in-house, ensuring that we can maintain quality control over the work being done.
Finding a Lawn Care & Landscaping Company that Cares
At the end of the day, it boils down to finding a lawn or landscaping company that truly cares about its clients. You want a company that has the knowledge and experience to get you the results that you're looking for, but also one that's going to treat you well and provide an overall positive experience.

At Kingstowne Lawn & Landscape, we completely understand where you're coming from. We know that you may have been frustrated by a landscaping or lawn care complaint that you've had in the past and you don't want to have another bad experience. When you choose our company to handle your property's needs, we want you to know that you can truly relax knowing that you've made the best choice.

Are you ready to let go of your worries and see how Kingstowne offers the best customer service experience and results for projects and maintenance at your Alexandria, Arlington, or Springfield, VA home? If so, request your consultation, get your customized plan, and relax as you get the royal treatment.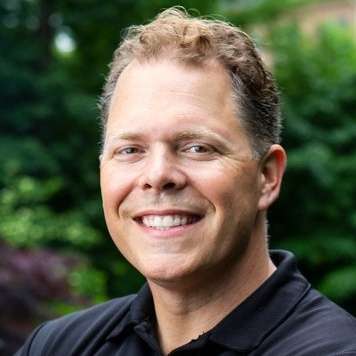 Krisjan Berzins - Owner, CEO
Since 1997, Krisjan has led the Kingstowne team with one simple philosophy, treat every customer like the "only" customer. His passionate pursuit of impeccable customer service has resulted in 24 successful years and a thriving company with over 85 employees, helping thousands of homeowners in the Alexandria, Arlington, and Springfield, VA area get what they want -- a worry-free property they can be proud of.