If you have an ugly lawn and are looking for a way to fix it, you may have considered DIY lawn care. Maybe you've even been attempting to care for your lawn for some time. It can seem like something that you could handle on your own and you've considered this option to save some money.
Maybe you've even hired professional lawn care services in your area in the past and weren't thrilled with the results, which is what led you to consider do-it-yourself lawn care.
However, you also don't want to waste your time and money if you're only going to end up with subpar results. Not only that, but you might be worried there's more involved with DIY lawn care than you think.
Whether you've been trying DIY lawn care for a while and are getting tired of it or it's something that you're considering, we want you to be able to make the best choice for you. That's why we want to share some of the common hassles of DIY lawn care and why homeowners often decide to hire professional lawn care services.
1. Nowhere to Store Lawn Care Equipment
In Alexandria and Arlington, VA, where space is so scarce to begin with, storage space is at a premium. If you even have a garage (which a lot of homes in this area do not), you may not have enough space for a lawn mower, spreader, and other tools needed for DIY lawn care.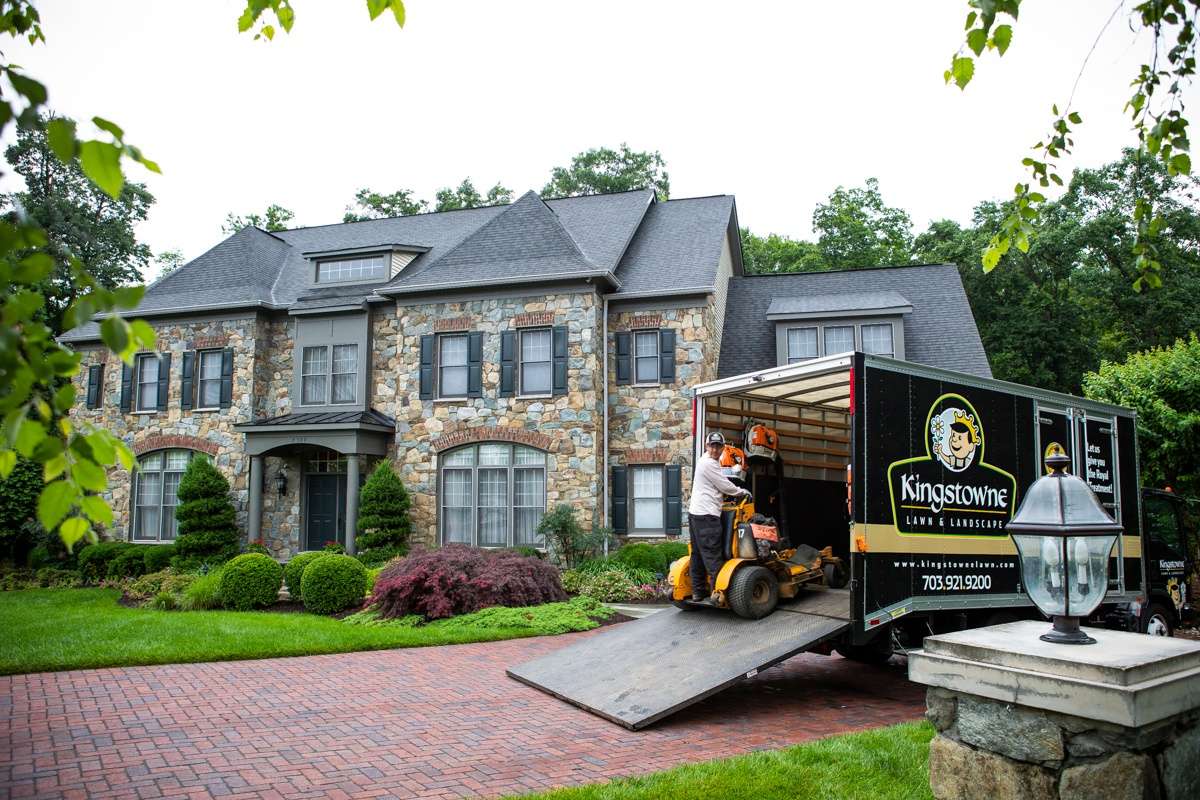 While some homeowners keep some of these DIY lawn care items in the backyard with a tarp over them, you probably don't want that type of eyesore on your property.
The truth is, it may just be simpler to hire professional lawn care services than to try to find a way to store everything you need to do it on your own.
2. Worries Over
DIY Lawn Care
Product Storage
Besides not having the space to store equipment, some homeowners also do not like the idea of storing gasoline, fertilizers, or other chemicals needed for a DIY lawn care plan.
If you have a relatively compact yard, as many in this region do, one bag of fertilizer is going to last you a long time. But that also means finding a place to safely store it until it's time for another application. You also have to worry about potential spills and keeping the products out of the reach of any children and pets that could be on your property.
These types of products also do not last forever so you could wind up wasting money on stored products that go bad. Additionally, there's the whole element of trying to figure out where you can legally dispose of them.
It might ultimately be easier to just use a professional lawn care company that will know just the right amount of product to use on your yard without requiring you to store anything in or near your home.
3. Not Enough Time for DIY Lawn Care
Life can get very busy and there's a good chance that you don't feel like spending your precious free time executing DIY lawn care plans. If you or your spouse are working, you know that getting to and from work is a bit of a rat race and your weekdays are completely used up as a result. But even if you don't have a busy work schedule, do you really want to spend that free time you've earned working tirelessly in the yard?
Even homeowners who have started doing their own lawn care often end up realizing it's more work than they thought it was going to be. Getting your yard into tip-top shape as you'd like it to be can require a big investment of time.
On top of that, Mother Nature may not cooperate with the little bit of free time that you manage to carve out. Hiring a professional lawn care service means the burden is on them to work around the weather.
4. Lawn Care is Labor Intensive
If you've spent any time pushing a spreader around or mowing and trimming on a hot summer day, you already know that it can take a physical toll.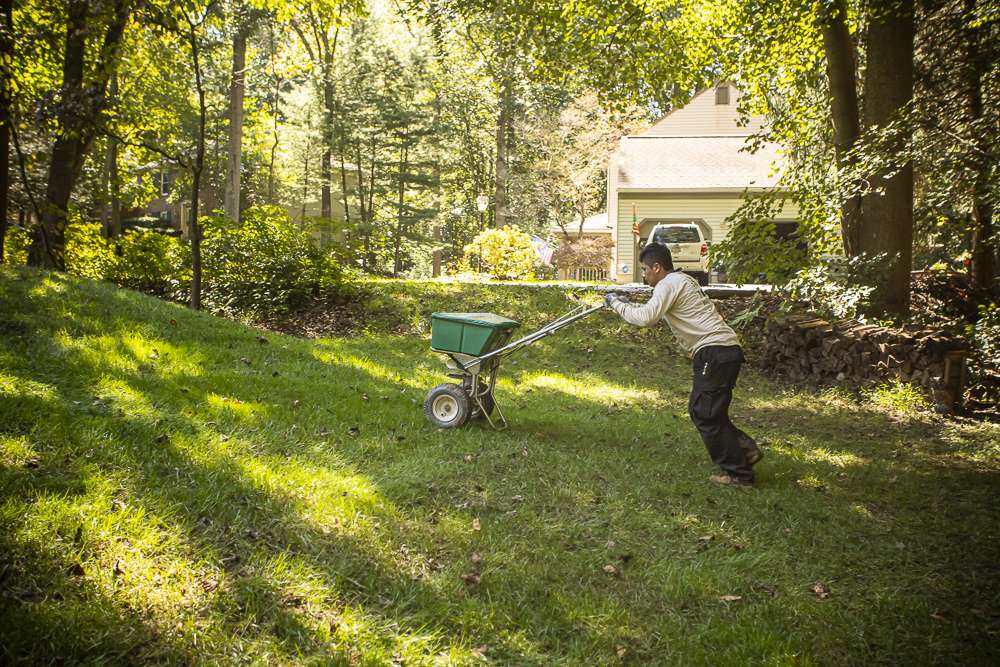 Many homeowners say they ended up hiring professional lawn care services in Alexandria or Arlington, VA simply because they spent a weekend doing that type of yard work and wound up with back pain or knee pain as a result. It may just not worth the toll it takes on your body.
5. Concerns Over Lawn Care Mistakes or Subpar Results
While you might feel like you can handle some of the simpler lawn care tasks, such as mowing, you may be worried that you don't have what it takes to solve tough problems or get the results you're really after with your lawn.
You might even be worried that you'll make a mistake that will make your lawn even worse. This is a common concern as it's easy to make errors if you don't have a background in lawn care. After all, there's a lot to understand.
As you get into lawn care services such as fertilization or weed control, they can be a bit more involved than you might have thought. You may not know how to properly adjust your spreader and are worried you will burn your lawn.
Or perhaps you're concerned that you'll use the wrong type of weed control product and end up with dead spots instead of getting rid of weeds.
Plus, you may not even be sure when the best time to put product down is. Factors such as air temperature do make a difference in when to apply product and it often takes an expert to know when is best.
6. DIY Lawn Care is Expensive
Besides being more complicated than some homeowners anticipate, DIY lawn care can also be more costly than they originally thought. After you get into the investment of all of the equipment and the product, it can really start to add up.
It's also common to make mistakes when purchasing lawn care products and this can become costly. Since there are so many different types of products out there, homeowners often find they may have made the wrong choice on the first try and end up buying even more product. In the end, it just seems easier to hire a lawn care company that already has the proper products already on hand.
Choosing
Lawn Care Services in Alexandria and Arlington, VA
After carefully weighing your options, you may have decided that DIY lawn care just isn't something you want to get started with or continue to perform. There are just too many headaches and hassles involved with tackling it on your own.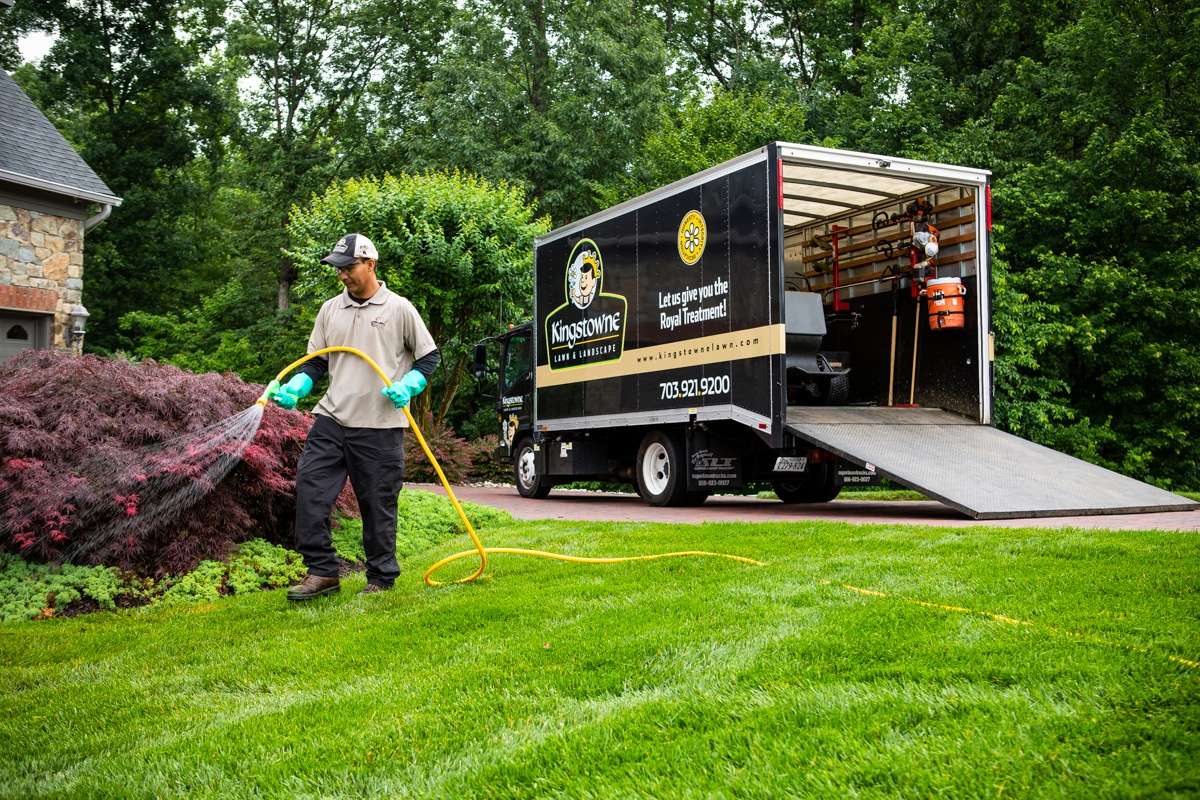 Or maybe you'd like to perform some of the services on your own (such as mowing) but would prefer to leave the lawn care in the hands of a professional.
When you hire a professional lawn care service you're not only investing in getting great results, but you're investing in peace of mind, too. You ought to be able to hand off those lawn care concerns to a professional who truly knows what they're doing. Plus, you should be able to have more free time for your family and friends.
Whether you hire a professional for just some or all of your lawn care needs, you are also handing off stress that has been weighing you down. And by making the choice to have your lawn professionally serviced you're making a wise investment that will give you more time to enjoy your lawn and less time worrying about how to make it better.
Are you ready to hand over your lawn care concerns to a trustworthy expert? Get started today! Request a quote, choose from 3 lawn care program options, and relax as we get to work for you.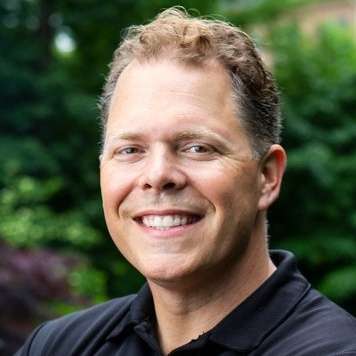 Krisjan Berzins - Owner, CEO
Since 1997, Krisjan has led the Kingstowne team with one simple philosophy, treat every customer like the "only" customer. His passionate pursuit of impeccable customer service has resulted in 24 successful years and a thriving company with over 85 employees, helping thousands of homeowners in the Alexandria, Arlington, and Springfield, VA area get what they want -- a worry-free property they can be proud of.