You know that you need help with your lawn and need to hire a lawn care company in Northern Virginia. But you have may no idea what to look for.
The last thing that you want is to get ripped off or have to babysit your lawn care provider to make sure they're doing a good job. You ought to be able to hire a reliable, honest, and effective lawn care company that's going to deliver on their promises.
While you may feel as though there's no way to narrow down the choices or pick out the best companies from the not-so-great ones, the truth is, a lot of lawn care companies reveal red flags long before you even hire them.
In order to help you make the best possible choice, we've rounded up 13 things to watch out for when choosing a lawn care company.
1. Fails to Respond Quickly from the Very Beginning
What is the company's response time like? When lawn care companies in Northern Virginia fail to respond quickly from the get-go, when you're just trying to give them your business, you have to wonder what they'll be like once they start working for you.
If you're getting a sense they're going to be difficult to reach, you should heed the warning and move on now.
2. Lacking Professionalism
Whether it's their branding, appearance, or even behavior when they come out to give you a quote, a lack of professionalism is a red flag that this lawn care company might not be what you're looking for.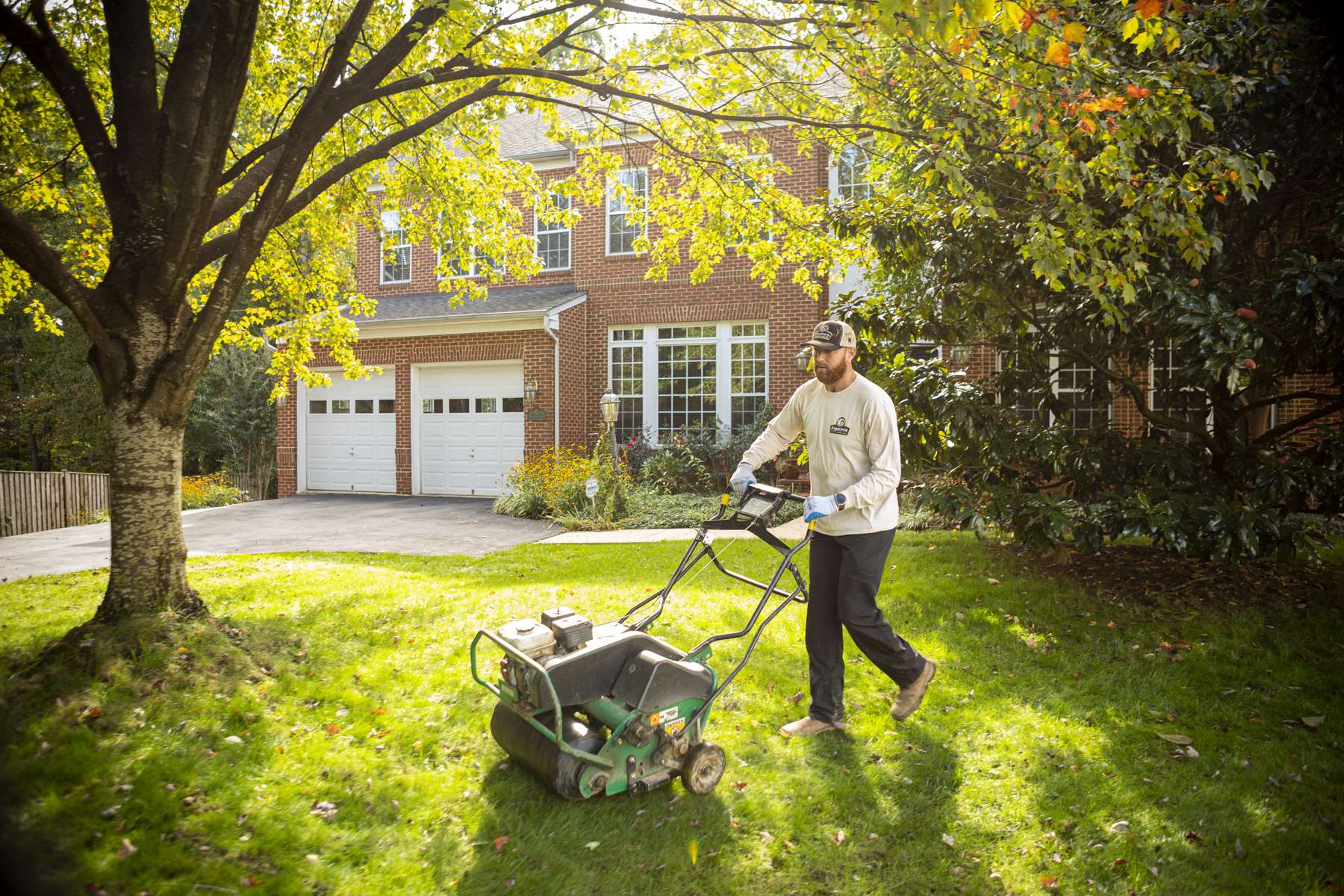 Do they wear a uniform? Do they drive a branded vehicle? Or do they pull up in a beat-up pick-up truck wearing jeans and a t-shirt? If it's the latter, then it may start to make you question whether they're qualified to perform the work—or if they even have the important licenses that may be needed.
3. The Company is Too Big or Too Small
The size of the company may also pose a red flag. For instance, a massive national firm that takes on huge projects or millions of clients may not be the right fit for servicing your townhome or smaller property. Whether you have 100 or 100,000 sq. ft. of lawn, will you get the personal attention you want?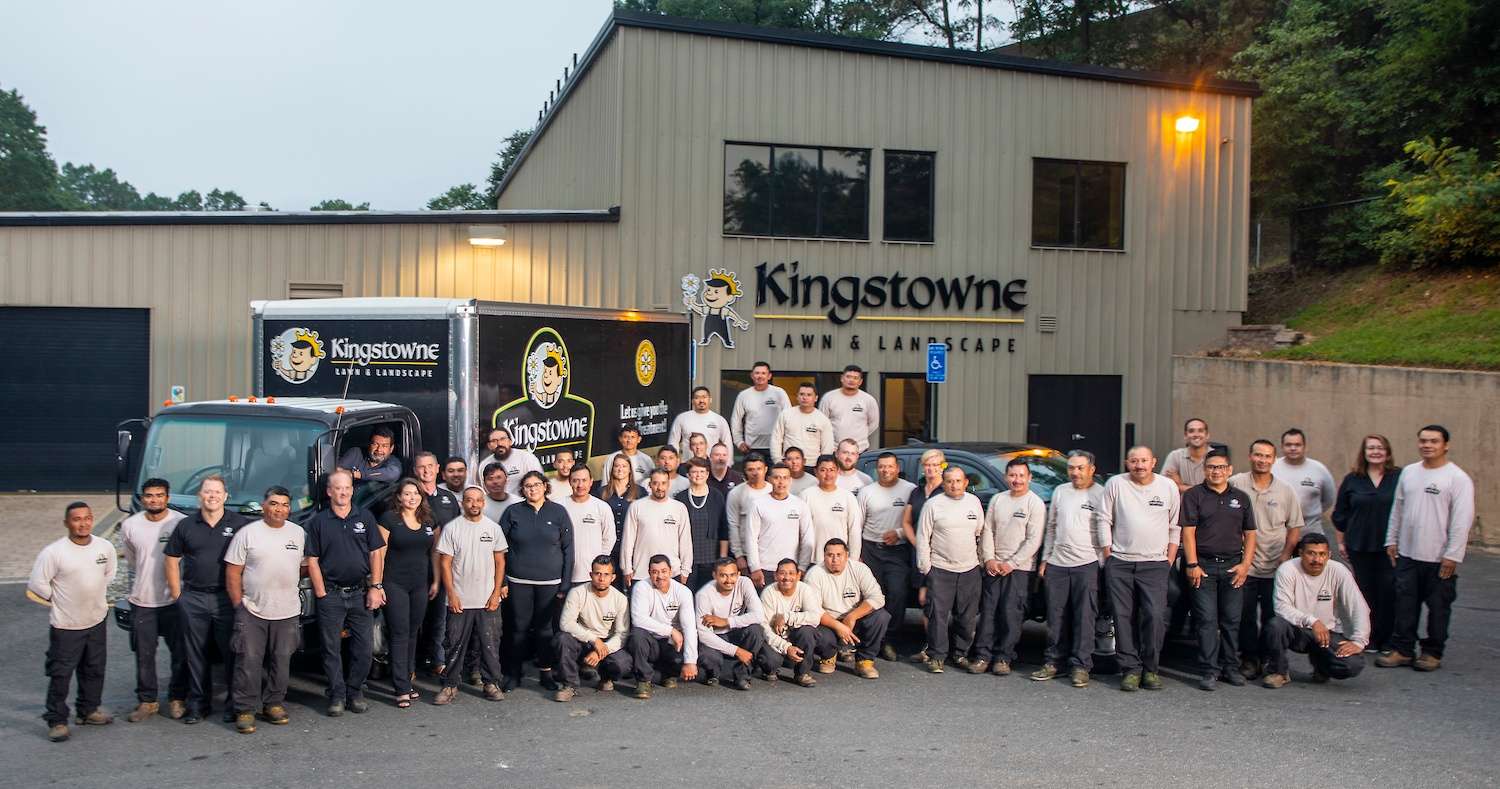 Of course, a tiny company where the owner is selling, scheduling, running jobs, and doing every other task may not be able to get to your job in a timely manner. You want to choose a lawn service that is just the right size in order to be the perfect fit for you.
4. You Notice a lot of Employee Turnover
A lawn care company that has a revolving door of employees can't possibly have a good sense of who their team is. This kind of company may be hiring anyone that will do the work.
They're not paying attention to their work ethic—of the quality of their work. That means you may be left with poor service as a result. If you notice a lot of turnover, take it as a red flag and move on.
5. It's Hard to Find Information on their Lawn Care Credentials or Licenses
Lawn care companies that fail to readily share information regarding their credentials or licensing may be hiding something.
There is no reason for a company to be secretive or make this information difficult to find. Take it as a red flag and find a company that is properly licensed for the work you're having performed.
6. The Company Hasn't Been in Business Long
While it's true that everyone has to get started somewhere, it can also be worrisome if a company hasn't been around long. They may not know what they're doing when it comes to certain lawn care services.
Although they may be offering a better price, you have to ask if it's worth the risk? They could wind up making a mistake on your property that will leave you with extra costs to fix it. Or, they could be "here one day, gone the next." Unfortunately, this is something we see a lot of in the lawn care industry and it's more likely to happen with a company that has only been in business a short time.
In fact, there are many business owners who grow a customer base for 5-7 years, sell them off to a national chain like Trugreen, and then just move into another market to start a new company. Is that really the type of lawn care company you want to support or be serviced by?
7. Failure to Answer your Questions
Lawn care companies that don't know their stuff should raise an immediate red flag. If you're asking questions about your lawn and they're struggling to answer, they may not have the experience or know-how that you really want in a company taking care of your property. Move along to a company that truly understands the services they're offering and can properly answer your questions.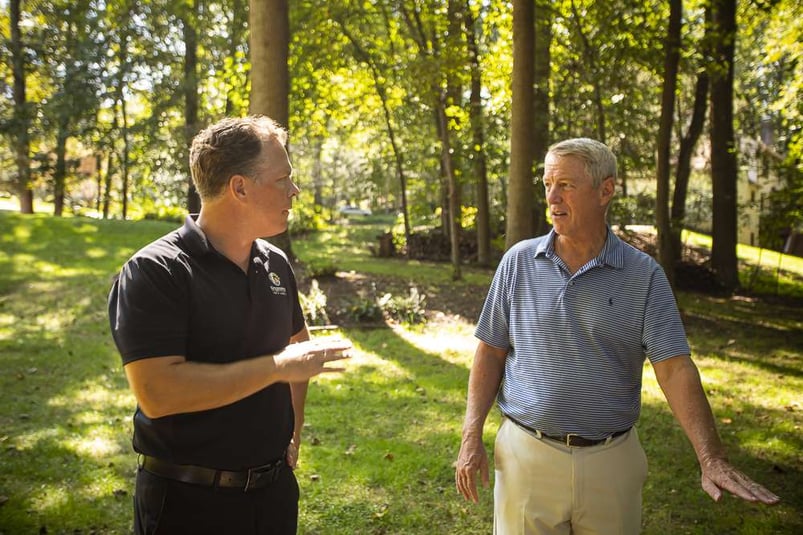 Even if they can't answer your questions on the spot, a good lawn care expert will go do their research and then actually get back to you with an answer and a solution.
8. Only Offers a Small Segment of
Lawn Care Services
Lawn care companies in Northern Virginia that only offer a small segment of services may not be able to fully meet all of your needs. Even if you currently only need, say a lawn care treatment program, who is to say you won't need mowing later or topdressing, etc.?
If that company doesn't offer them, now you have to go through hiring another lawn care service (starting the research process all over again). Plus, now you have more than one different company visiting your property. Finding a company that can offer all of the services you may need is ideal.
9. Offers Very Little Information about their Services or Programs
It should definitely raise a red flag if the lawn care company you're looking into doesn't offer much information about their services or programs—or other details about their company, for that matter.
How can you possibly know what you're going to get? And how can you know they're not going to change things on you if they don't have a clear and defined set of programs? You want to find a company that is upfront from the very beginning about what they offer.
10. A Lack of Testimonials and Reviews (or Bad Ones)
Testimonials and reviews about a lawn service can be a helpful tool to find out what you can expect about a particular company. However, if the lawn care company you're looking into has no reviews (or very few), they may have not been around long.

It might also mean that the homeowners they've worked for haven't been all that happy with their service. Of course, bad reviews are also a red flag. While every company is going to get a bad review now and then, it's safe to say that a company that has more bad reviews than good ones is not what you're looking for.
11. Not Interested in the Education of Clients and the Public
A company that really cares about its clients and community is evidenced by their desire to provide education. They want people to make good choices about their lawns that will lead to great results.
That's why they share helpful lawn care articles and content on their website and they take the time to educate when clients call or meet up with them. A company that fails to do anything like this may care more about their bottom line than anything else.
12. A Company that Overpromises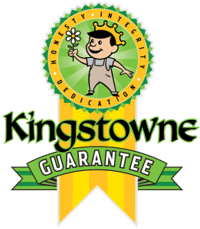 You've probably come across lawn care companies like this before. They make huge and lofty promises like "your lawn will look like a golf course after just two treatments."
These promises sound too good to be true—because they are! If you're meeting with a lawn care company that is selling you hard with big promises then they're just looking to make the sale and willing to be dishonest with you to do it. That should be an immediate red flag that it's not the kind of company you want to work with.
13. A Company that Claims to be the Cheapest in Town
While this might sound appealing to some, we think it's a really big red flag. Do you really want to hire the cheapest service in town? You shouldn't because "cheap" almost always means cutting corners.
There is a cost of doing business the right way and that includes paying for insurance, credentials, and for good people (in the form of a good salary). If a company brags about being cheap, they're probably not running the best business. That means they're probably not going to deliver the best results, either.
Choosing the Best
Lawn Service in Alexandria, Arlington, or Springfield, VA
Taking the leap and hiring a lawn care service absolutely requires some research on your behalf. You should be careful about hiring the first company you come across and instead put in some time to explore more about these companies. It can be time-consuming, but it's worth it not to be disappointed with your choice.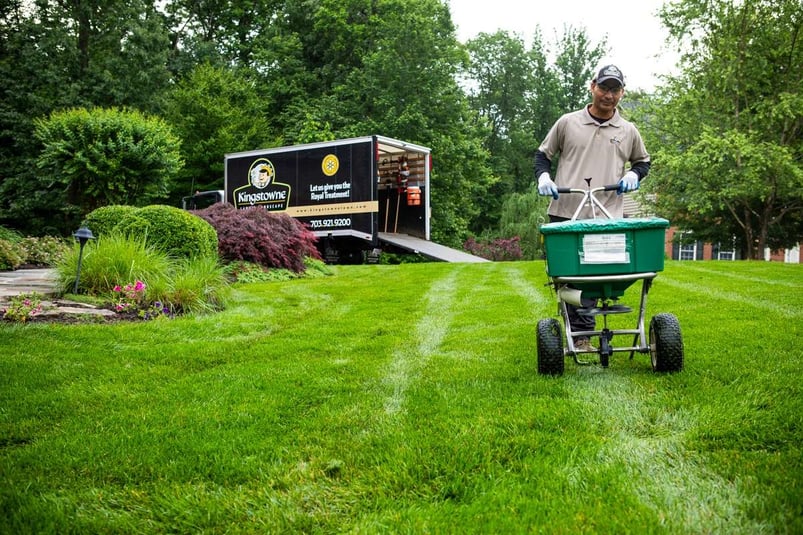 Although choosing a lawn service may feel a bit stressful, hopefully knowing some of the red flags to look for will help you narrow down your choices. We're also here to help you.
You can count on us to be honest with you about what your lawn needs—and what it doesn't. By choosing wisely, you can work on building a long-term relationship with a company that truly cares about your needs and getting you the results you desire. You'll be able to hand over your lawn services with confidence, knowing that you're in good hands.
If you'd like to stop worrying about your lawn and are ready to hand services over to a company you can trust, request a quote, and relax while we get to work.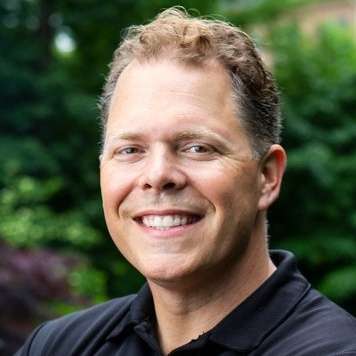 Krisjan Berzins - Owner, CEO
Since 1997, Krisjan has led the Kingstowne team with one simple philosophy, treat every customer like the "only" customer. His passionate pursuit of impeccable customer service has resulted in 24 successful years and a thriving company with over 85 employees, helping thousands of homeowners in the Alexandria, Arlington, and Springfield, VA area get what they want -- a worry-free property they can be proud of.