Having the worst lawn on the block is an embarrassment that you want to do everything in your power to avoid. But despite your best efforts, you might be struggling with an ugly lawn that has unsightly bare patches. You're feeling frustrated, to say the least.
You know you need to get your "bad lawn" renovated so that it's grass and not just dirt, but you don't know what's involved. You might be wondering whether it's something you can tackle on your own or whether you should hire a lawn renovation professional.
You're looking to understand what's next.
If you're worrying about your lawn, you're not alone. It's a challenge to maintain a picture-perfect lawn and most homeowners don't know what's involved. That's why we've rounded up some helpful advice on the lawn renovation process.
How Bad is Your Lawn?
It's not uncommon for homeowners to say their lawn is in "bad shape" when pursuing lawn renovation services. But what really constitutes a bad lawn? There are obviously varying degrees of just how bad of shape your lawn is really in.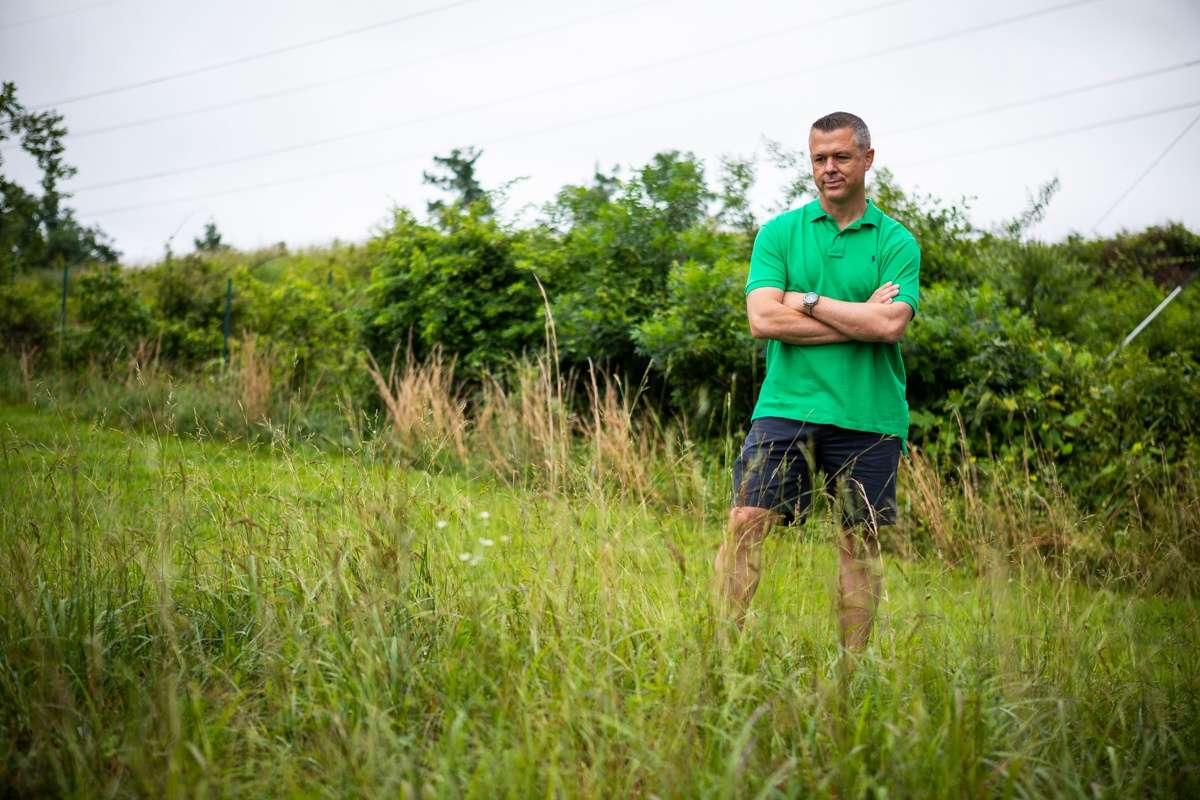 For the purposes of this article and understanding lawn renovation steps, it's important to be on the same page in understanding what a "bad" lawn means. We find that lawns could generally fit into three categories: the lawn that is in "decent" shape, the lawn that is "not-so-great", and the lawn that is in "terrible" shape. Let's look at each category.
The Decent Lawn
This would be a lawn that is well-established but needs some thickening up and some care to continue to perform its best. It might be slightly thinned out in some areas or have some weeds here or there, but overall it's in pretty good shape.
The "Not-So-Great" Lawn
This would be a lawn that has multiple bare spots or is thinning. It doesn't need a total overhaul but it needs a lot of help. It might also be lacking in color and struggling more seriously with weeds than the decent lawn.
The "Terrible" Lawn
Of the three categories of lawns, this one is obviously the worst. It's the lawn that has more bare spots or weeds than it does healthy turfgrass. The "terrible" lawn would require a total overhaul to get into good shape.
Types of
Lawn Renovation
When dealing with any one of these types of lawns, lawn renovation services can help. There are two key services that we might recommend depending on the severity of your lawn's condition. Let's look at both of them.
Aeration and Overseeding
Aeration and overseeding are two of the most valuable services you can have performed on your lawn. During aeration, a professional core aerator is used to extract small cores from the soil and leave them there to break down and filter back into the earth.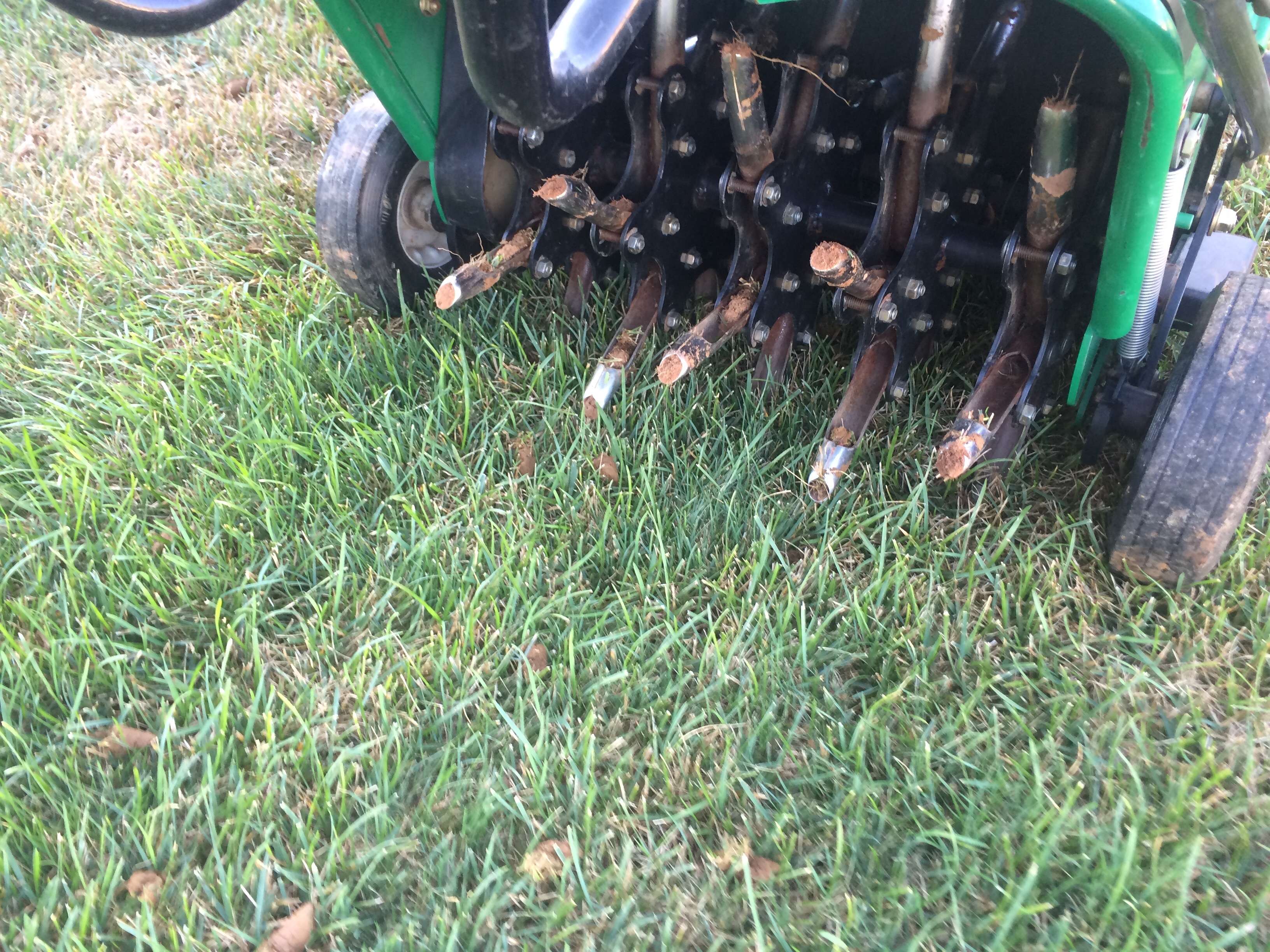 This process allows more water, oxygen, and nutrients to penetrate down to the lawn's root zone, where they're needed most. When overseeding is performed at the same time, it allows the seeds to fall into the holes created by the aerator and generate better seed-to-soil contact. This will help you to grow a thick and healthy lawn. This service would be recommended for the "decent" lawn.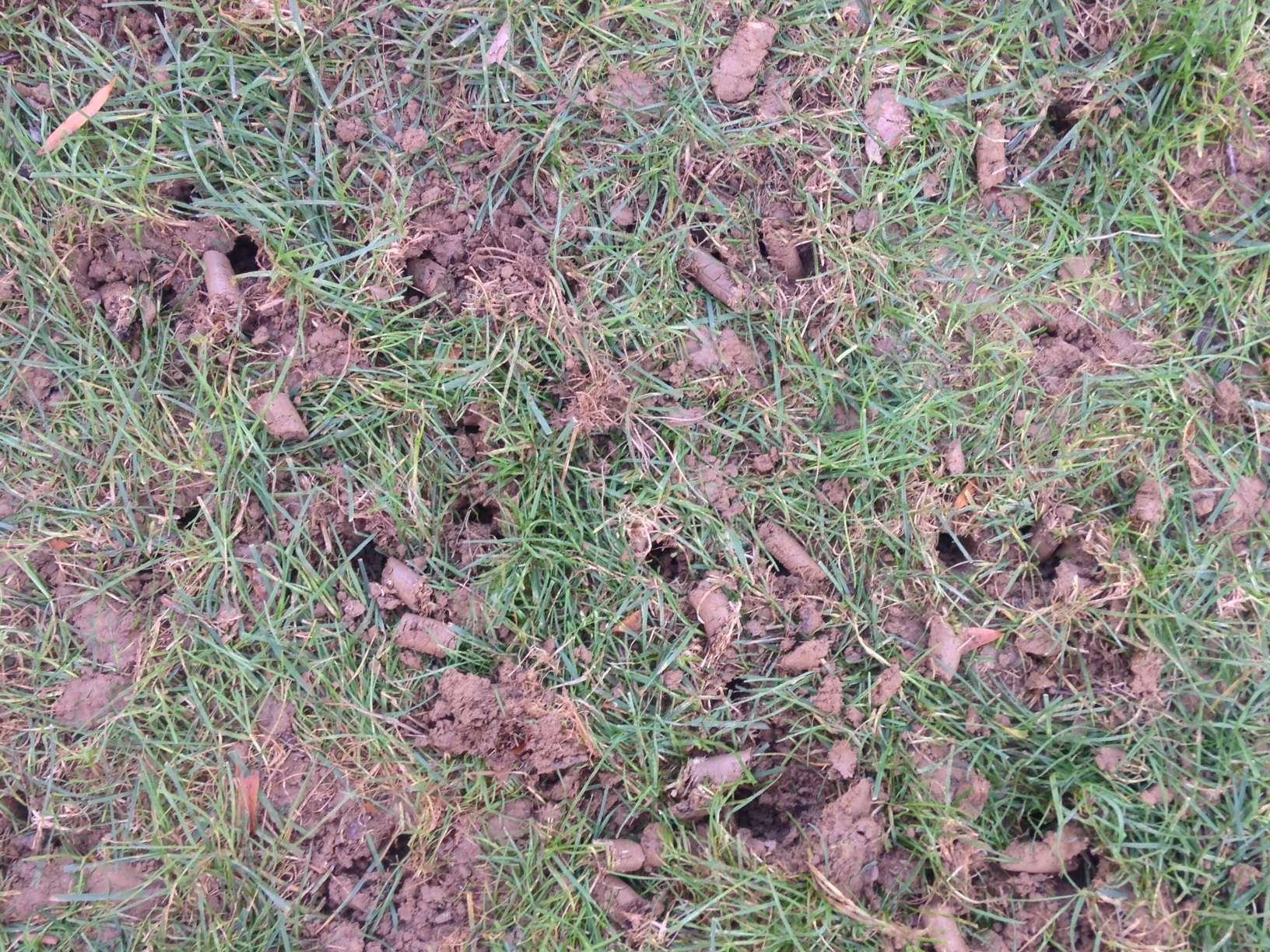 It's also worth mentioning that having topdressing completed on your aerated lawn can help it to perform even better. This involves adding a thin layer of compost and soil to your lawn immediately after aeration in order to improve soil conditions and lead to a more resilient lawn. This can be the difference between a decent lawn and one that looks spectacular.
Power Seeding
When aeration and overseeding are not enough, power seeding might be necessary. Power seeding, which is also often referred to as "slice seeding" or "slit seeding," is an intensive process that is performed on golf courses. It uses a piece of machinery to cut rows into the soil to plant seed, just likes rows of crops. Power seeding is highly effective at filling in bare spots and therefore would be recommended for the "not-so-great "lawn in order to fill in those bare areas.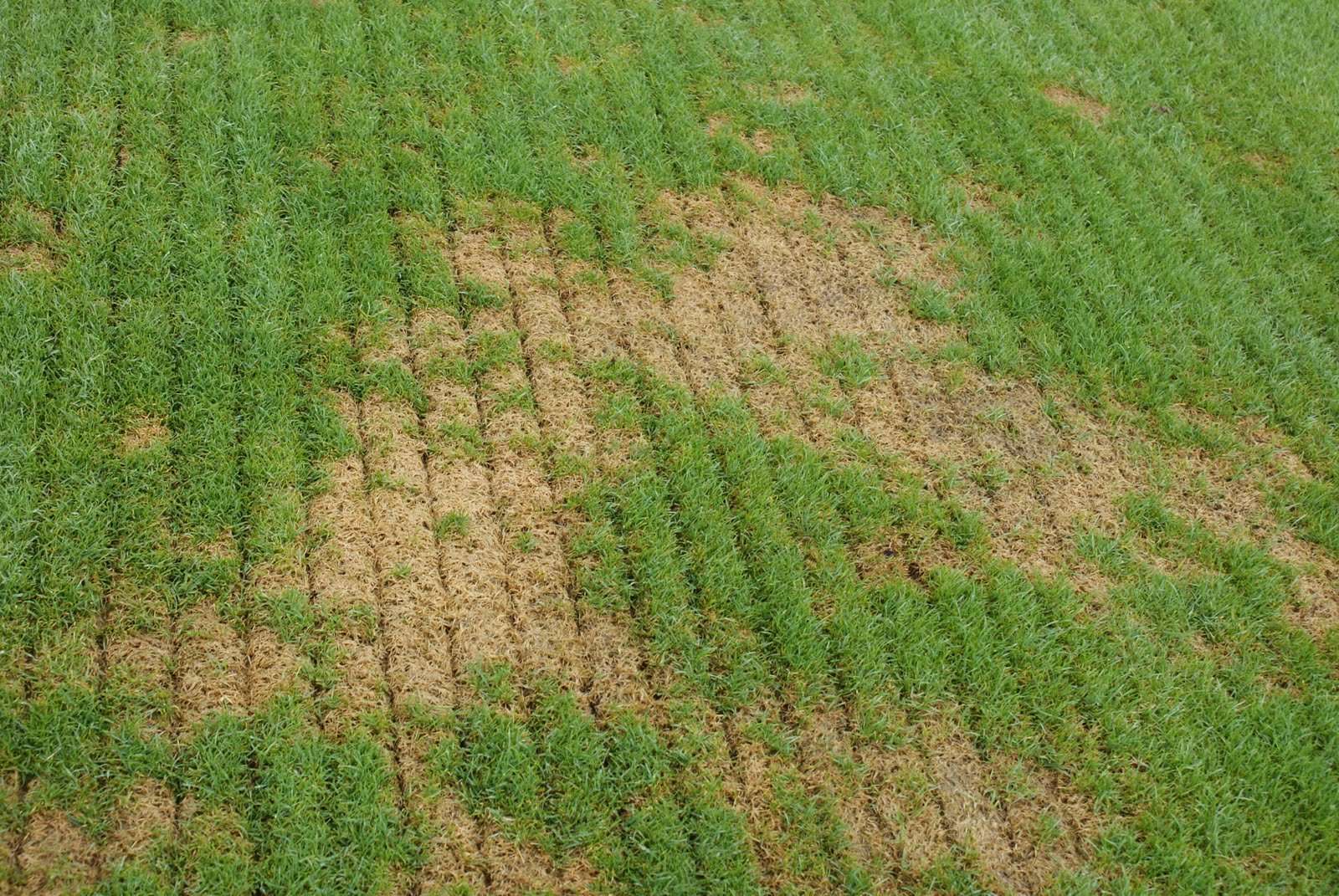 Most likely, we'd just recommend power seeding on the bare areas and aeration and overseeding on the rest. That's because the intensive nature of power seeding also means some healthy lawn can get torn up. However, for the "terrible" lawn, we'd recommend power seeding everything. In this case, it's going to be like starting from scratch.
Lawn Renovation Cost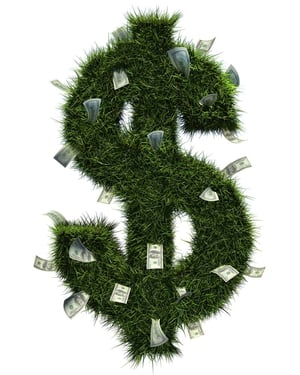 The cost of lawn renovation can vary dramatically based on factors like property size and condition. Aeration and overseeding is typically the least expensive lawn renovation service with power seeding costing around two times more. Power seeding is incredibly labor intensive but it also yields fantastic results when it's truly needed.
Nearly half of the lawns that we get calls for could benefit from power seeding services. It's important to note that many companies do not offer this intensive service. Even if a lawn really needed it, some companies may only be able to offer aeration and overseeding. That means investing in a service that isn't going to get you the results you desire. Actually, investing in "less than you need" could be a complete waste of money.
That's because you need to choose what's right for your lawn, not just choose the service that is least expensive. While it's true that power seeding isn't cheap, it's also going to get you the results you really want. Fortunately, it's also not something that needs to be performed every year. Once the lawn is transformed for the better, it should only require annual aeration and overseeding in order to continue to perform its best.
A Word on
DIY Lawn Renovation
Knowing what it takes to transform your lawn, you might be thinking about tackling those services on your own. But the truth is, DIY lawn renovation is more complicated than it sounds and it might not be worth it just to try and save some money. Not only can the equipment be difficult to operate but you're utilizing a piece of machinery that has been rented and used by other do-it-yourselfers before you. It's likely going to be beat-up and potentially not maintained as well as it should have been. As a result, that could lead to subpar results.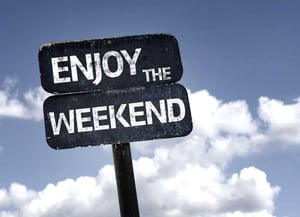 Lawn renovation is often a bit more intensive than people realize and being dragged around by an aerator on your property is probably not the way you imagined spending your weekend. It's a serious piece of machinery and not as easy to operate and some may think. We've heard stories of aerators getting away from people when trying to operate them on a hill.
You also have to consider the fact of how to get the rental to and from your property. If you don't own a truck, you'll have to rent one (or a trailer), making the cost of the rental even more. In the end, it probably would have made the most sense to just have it performed professionally from the onset.
In fact, we have found that a lot of homeowners who have tackled lawn renovation on their own end up hiring a professional service in the future. They end up realizing their results aren't what they were hoping for and the work involved was not the way they wanted to spend their limited free time.
Taking the Next
Lawn Renovation Steps
Thinking about everything that might be involved in lawn renovation might feel a bit overwhelming to you—but it doesn't have to be. It can honestly be as easy as requesting a quote and letting a professional figure out what is truly best for your lawn.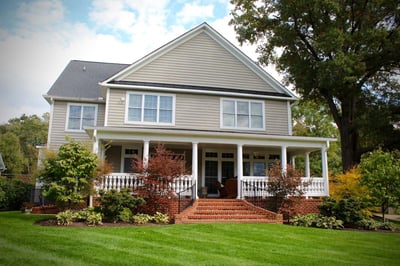 We often find that homeowners think their lawns are in worse shape than they actually are and they're pleasantly surprised by our ability to get their "bad lawn" back on track. Plus, a professional will not only be able to tell you what it will take to transform your lawn but also what it will take to keep it looking great. That includes professional advice on aftercare requirements like watering and fertilization.
If you're looking for lawn renovation services to transform an ugly lawn, then choosing the right company will help get you on the best path. By working with Kingstowne for your lawn renovation services you can stop feeling embarrassed about having the ugliest lawn on the block and start experiencing the peace of mind, and the pride, that comes with owning a property with a lush and green enviable lawn.
If you're ready to stop worrying about your ugly lawn and to get it on track to good health, then request a quote and relax while we get to work.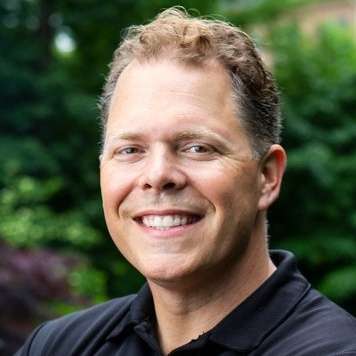 Krisjan Berzins - Owner, CEO
Since 1997, Krisjan has led the Kingstowne team with one simple philosophy, treat every customer like the "only" customer. His passionate pursuit of impeccable customer service has resulted in 24 successful years and a thriving company with over 85 employees, helping thousands of homeowners in the Alexandria, Arlington, and Springfield, VA area get what they want -- a worry-free property they can be proud of.