Is it difficult to get a little bit of alone time outside? If you're living in a home that lacks privacy in the backyard, then it probably does. It might feel as though any time you're outside you either have to socialize with the neighbors or feel as though their prying eyes are on you.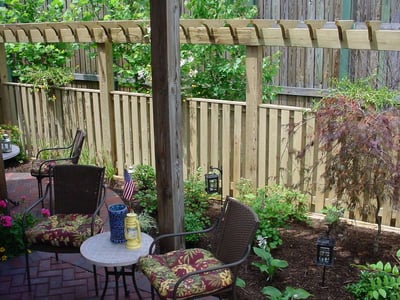 It's not even a matter of liking them, or not. It's simply the fact that you ought to be able to go outside and have the space to yourself.
Of course, it might not even be worrying about your neighbors looking in. Maybe they're never even outside but your issue has more to do with blocking out the view of their messy yard. You just want some peace and relaxation when you're outside and their unkempt property seems to always get your blood pressure creeping up.
No matter what the case, whatever the catalyst is behind it, and no matter how big or small your yard is, you're looking for privacy backyard landscaping ideas. We've got you covered with 4 different solutions that could work to create privacy in a backyard of any size.
1. Creating
Privacy with a Backyard Fence
Although fences are often thought of in terms of pet containment, they're so much more purposeful than that. A wooden or vinyl privacy fence is also a great way to create privacy in the backyard. If privacy is your primary goal of adding a fence, you'll want to choose an option which no one will be able to see through. In a townhome, where backyards often feel on top of one another, this physical barrier between the properties will also add to the feeling of having your own personal space.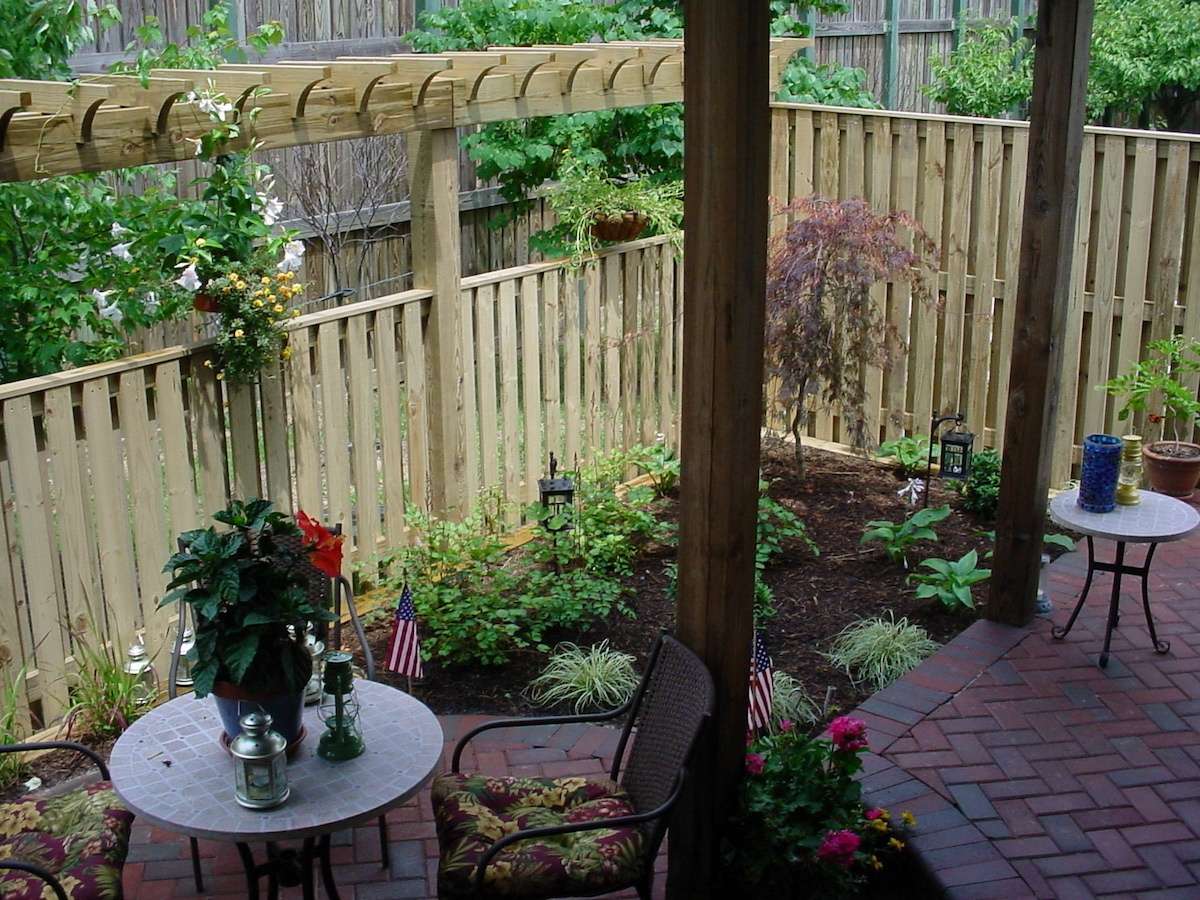 Of course, you should know that in most areas there are limits to your backyard fence height—typically around 6 or 7 feet tall. While this will do a great job screening out views from your neighbor's yard or first floor, it's not going to do anything to screen out views from a second story window.
That's why what we call a "green wall" or a "living wall" should also be considered, oftentimes in conjunction with a fence. A green wall would be a series of strategically placed trees alongside the fence which will grow taller than it and create even more privacy.
You'll want to think about placing this plant material in strategic locations where it will block out those second-story views. There are many ways to create privacy with backyard trees, which we'll talk more about next.
2.

Privacy with Backyard Trees
There's no question that plants can be used to successfully create privacy in the backyard. Generally speaking, plants that grow tall, dense, or wide tend to make good privacy plants. You want to think about plants that can be strategically placed to block out views.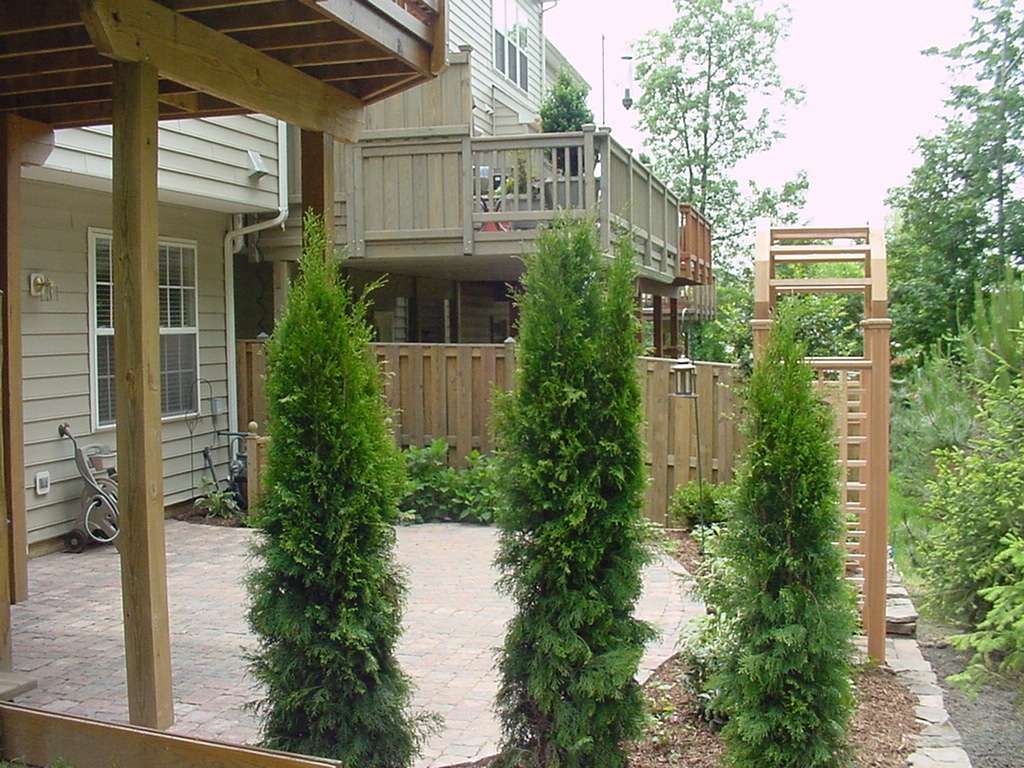 Knowing the mature size of the plants you're considering will help with planning. While you might need multiple layers of plants to achieve your privacy goals at your single family home, but for a townhome you may be limited to fewer plants to do the same job. It all comes down to their strategic placement.
Several examples of good privacy plants include Cryptomeria, Leyland Cypress, Arborvitae, Crape Myrtle, and various Hollies, to name just some. Whether you have a fence or not, having plant material placed in strategic locations can go a long way in screening out unwanted views.
3. Strategically Placed Structures for Backyard Privacy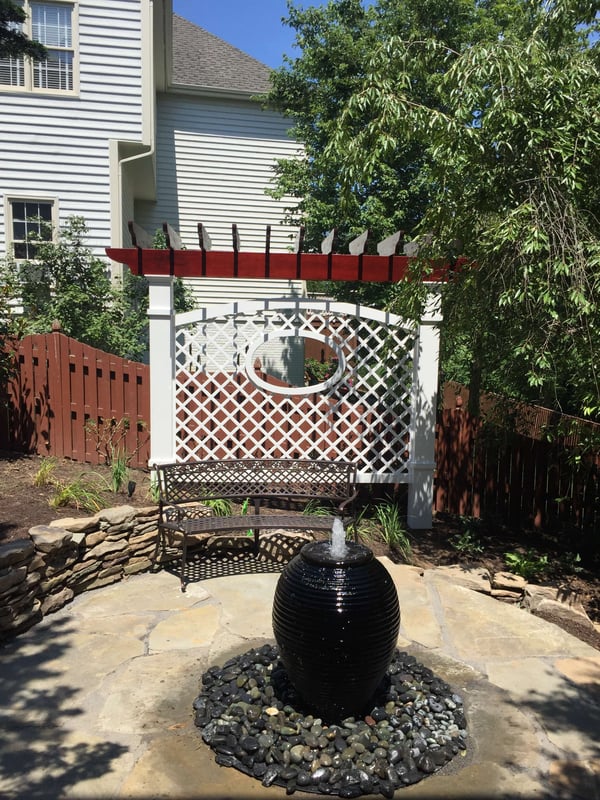 The strategic placement of structures on your property can also contribute to blocking a view or creating privacy in the backyard. For instance, the breadth of an outdoor fireplace hearth or chimney could be utilized to block your neighbor's view into your yard. The same goal could be achieved with other large structures such as a shed, a pavilion, pool house, or a pergola.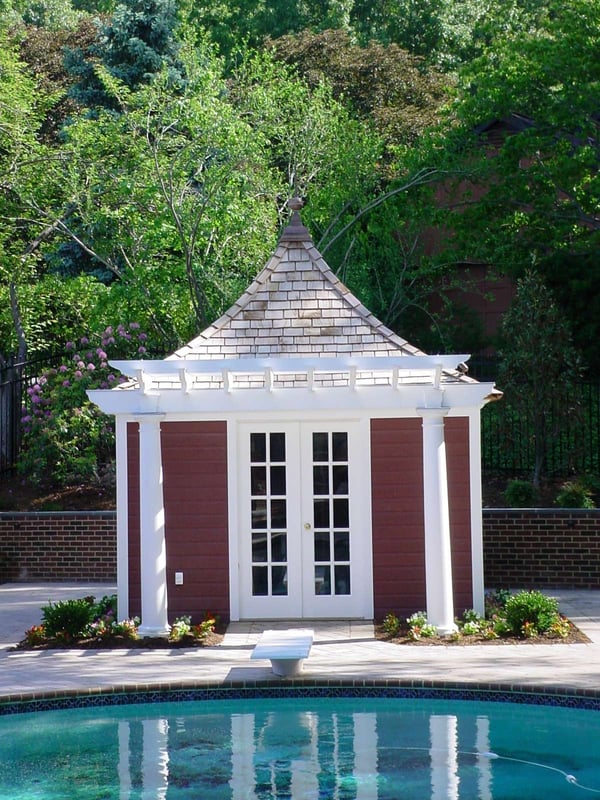 Whether you have a single family home or a townhome, it all comes down to giving the placement some forethought and using that structure to achieve the added benefit of privacy. The use of a structure to screen out a view all comes down to ensuring it's turned at the proper angle or placed in the best possible spot. Lines of sight from neighboring properties should be thought about prior to the placement of these structures.
4.
Privacy With Backyard Screens
Another structure, worthy of its own category since its primary goal is screening, is a colonnade. Of the various privacy screen ideas for backyards, a colonnade can completely block a view from one side of your property. Some might think of it as a sort of stand-alone wall for the backyard.
Unlike a pergola, which has long slats to create a roof, a colonnade has tall vertical posts with a screen-like structure in between.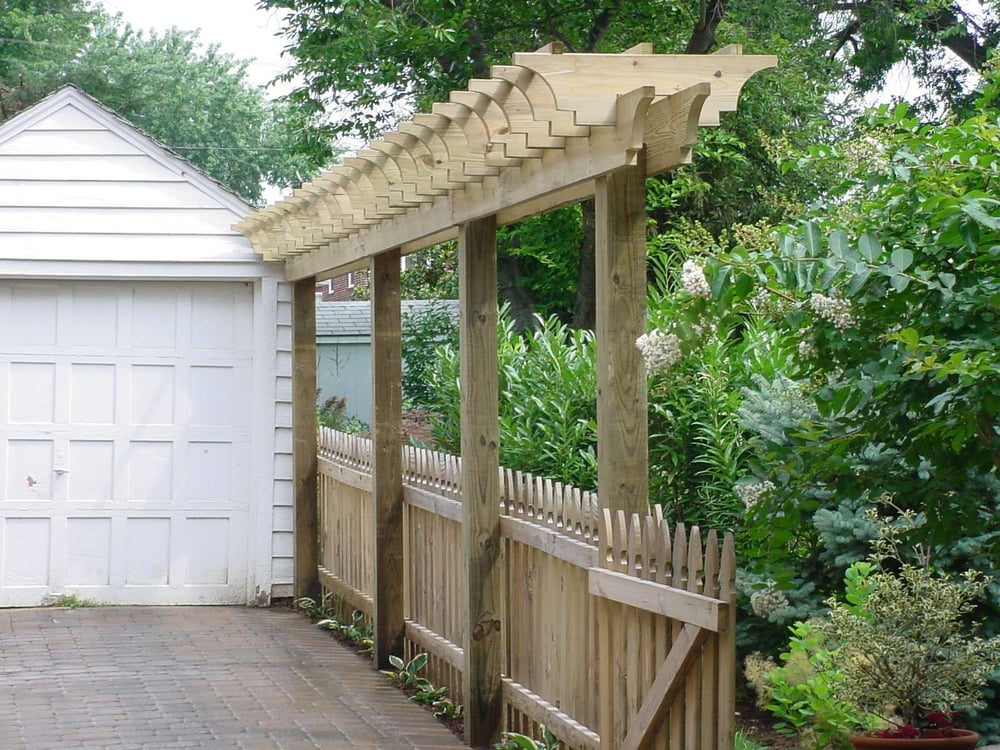 These are particularly popular for the townhomes in our region where properties often feel right on top of one another. However, this is also a great option for typical residential properties as well. A carefully positioned colonnade can provide quicker screening for more secluded sitting areas.
You could have climbing vines growing on your colonnade to create even more screening effect. We've also worked on landscape designs in which we've incorporated strategic plant material in front of a colonnade or even incorporated one in conjunction with a fence. There are a lot of different ways to get the results you desire.
Choosing the Right Professional to Create Your Private Backyard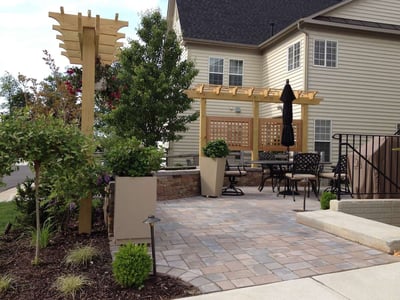 At the end of the day, most of these backyard privacy ideas come down to smart landscape design. That's why it's important to choose a landscaping company in Alexandria, Arlington, or Springfield, VA who puts strategic thought and planning into their designs. After all, a tree that grows dense and tall, which could be excellent for screening, won't serve the proper purpose if not strategically placed to block the right line of sight.
Similarly, an outdoor fireplace, which is already providing ambiance and heat, could also provide the added benefit of privacy—but only if its placement is thoughtfully considered.
By choosing the right company, you'll be able to implement the best privacy backyard landscaping ideas for your property. Every property is different and will require a unique solution. It's important that you choose a company that will make this their focus. By doing so, you can have the peace of mind that you'll finally have the privacy you desire.
If you'd like some guidance when it comes to creating privacy in your backyard, request a consultation, get your customized plan, and relax while we transform your space into something you can fully (and privately) enjoy.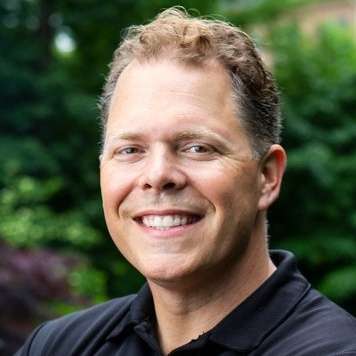 Krisjan Berzins - Owner, CEO
Since 1997, Krisjan has led the Kingstowne team with one simple philosophy, treat every customer like the "only" customer. His passionate pursuit of impeccable customer service has resulted in 24 successful years and a thriving company with over 85 employees, helping thousands of homeowners in the Alexandria, Arlington, and Springfield, VA area get what they want -- a worry-free property they can be proud of.