If you are looking to have any sort of landscaping work completed, choosing amongst the many landscaping companies in Alexandria, Arlington, and Springfield, VA is no simple feat. There are a wide variety of options.
Of course, you know that there is a lot riding on your decision.
You don't want to go through the process of hiring a landscaper only to wind up dissatisfied with the results. Not only could you waste your hard-earned money, but you will find yourself back at square one in the research process.
That's why you want to narrow it down to the best landscaping companies in Alexandria, Arlington, and Springfield, VA. You want to know that you are choosing amongst the cream of the crop so that you will ultimately be happy with the company you choose.

That's why we're here to help.

While it might sound weird for us to talk openly about some of our competition, we've been in the landscaping industry, as well as the region, for quite some time now so we know which companies are the best. Frankly, we'd rather compete against the best landscaping companies in Alexandria, Arlington, and Springfield, VA as it raises the bar and sets the standards higher.

That's what you deserve!

On the flip side, we are not a fan of competing against companies that give the industry a bad rap.

To help get your research process started, consider this list we've compiled. These are 4 of the best landscaping companies in Alexandria, Arlington, and Springfield, VA (in no particular order).
Independence Landscape & Lawn Care
Independence Landscape & Lawncare is a full-service landscaping company offering both residential and commercial landscaping services in Northern Virginia. That includes lawn maintenance, hardscaping, landscape maintenance, drainage solutions, and more.
Rosemont Landscaping & Lawncare
Rosemont Landscaping & Lawncare is also a full-service landscaping company. They offer a wide array of landscaping services including design/build. The company is locally owned and committed to the community, which we can appreciate.
Landed Landscapes
This is another full-service landscaping company offering both design/build and landscape maintenance services. The company calls itself a "luxury landscaping firm" and they do great work.
Kingstowne Lawn & Landscape
Of course, we hope that you'll also consider Kingstowne Lawn & Landscape on your list of the best landscaping companies in Alexandria, Arlington, and Springfield, VA.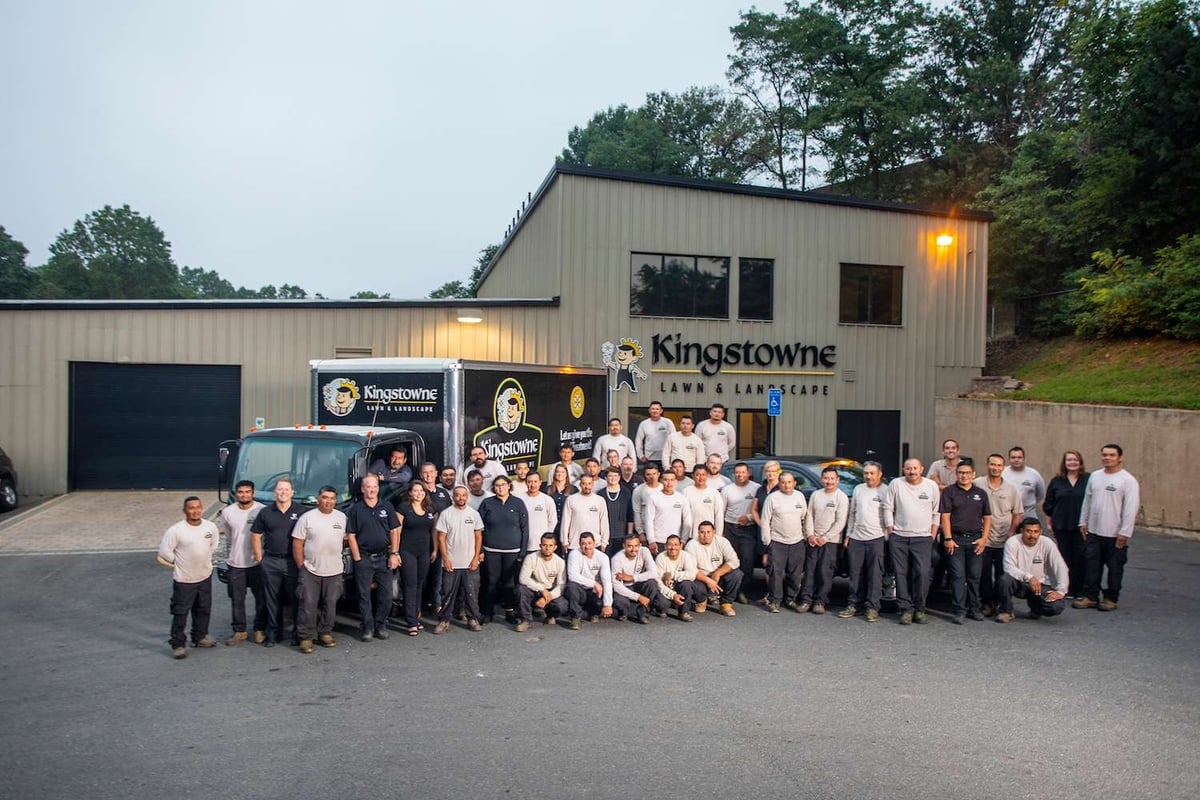 We are a full-service landscaping company that offers maintenance, design-build, pest control, and even home service. We have found that our clients appreciate that we can offer so many services that they need, all under one roof. It means they do not need to hire a variety of different providers to meet their needs.
How Kingstowne Lawn & Landscape Stands Out
There are a number of ways that Kingstowne Lawn & Landscape stands out from other landscaping companies in Alexandria, Arlington, and Springfield, VA. Here are some key ones to consider.
Multiple Services Under One Roof
We know that many homeowners are interested in a company that can offer them many valuable services under one roof. But not all landscapers are able to actually be good at both design/build work and maintenance work.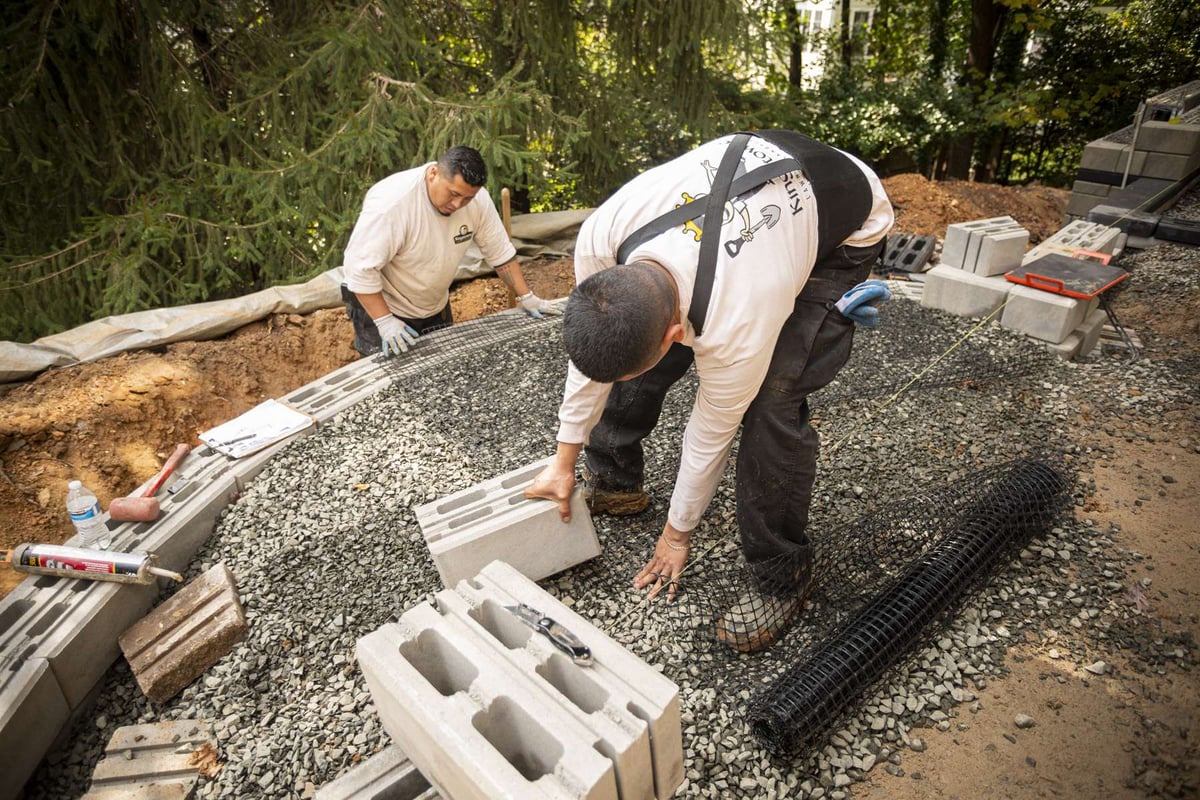 However, because of the size and age of our company, we've been able to develop the talent on both sides of our business. Specific crews are able to be masters of their trade.

In other words, we're not going to pull a worker off a mowing crew to help build your patio. Each team member specializes in a particular function and has a lot of experience and training with that type of work.
Easy and Convenient to Do Business With
Another reason why our clients love working with us is that we make it easy to do business with us. If you've ever hired a professional service and felt like it was difficult to do business with them, you know exactly why this is so important. You're willing to pay for their service and yet they won't even call you back.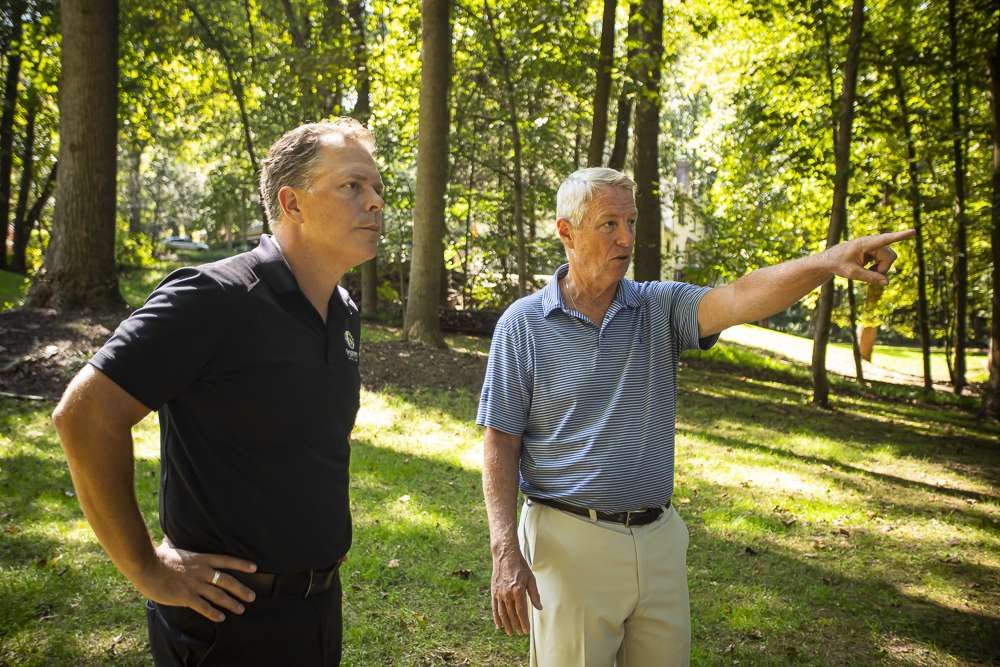 We know problems like this are common in our industry but we're committed to making the experience with us convenient and easy.
Reliable and Consistent
Reliability and consistency are also incredibly important when hiring a landscaping company, but these are areas where companies often fall short. You hire a landscaping company only to find out they don't show up when they say they will or follow through on what they say they'll do. This is another way that we stand out. We are committed to being reliable.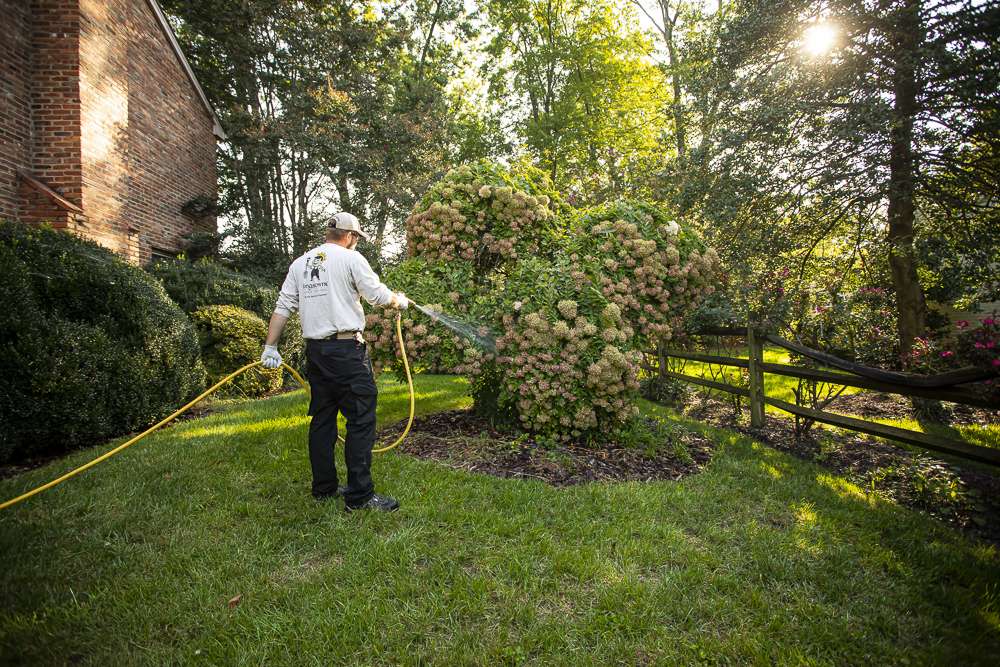 We also understand the importance of demonstrating consistently good work. It doesn't do you much good if you're happy with our services from time to time. We want to deliver consistent quality.
A Truly Local Company
We are also truly local—meaning we live within "minutes" of most of our customers. A lot of landscaping companies in Alexandria, Arlington, and Springfield, VA talk about servicing these areas but then it turns out they aren't located in the immediate area. Our location in Alexandria means that we can provide excellent service.
Top-Notch Communication
You shouldn't have to chase down your landscaping company to ask a question or address a concern. It should be convenient and easy to communicate with them.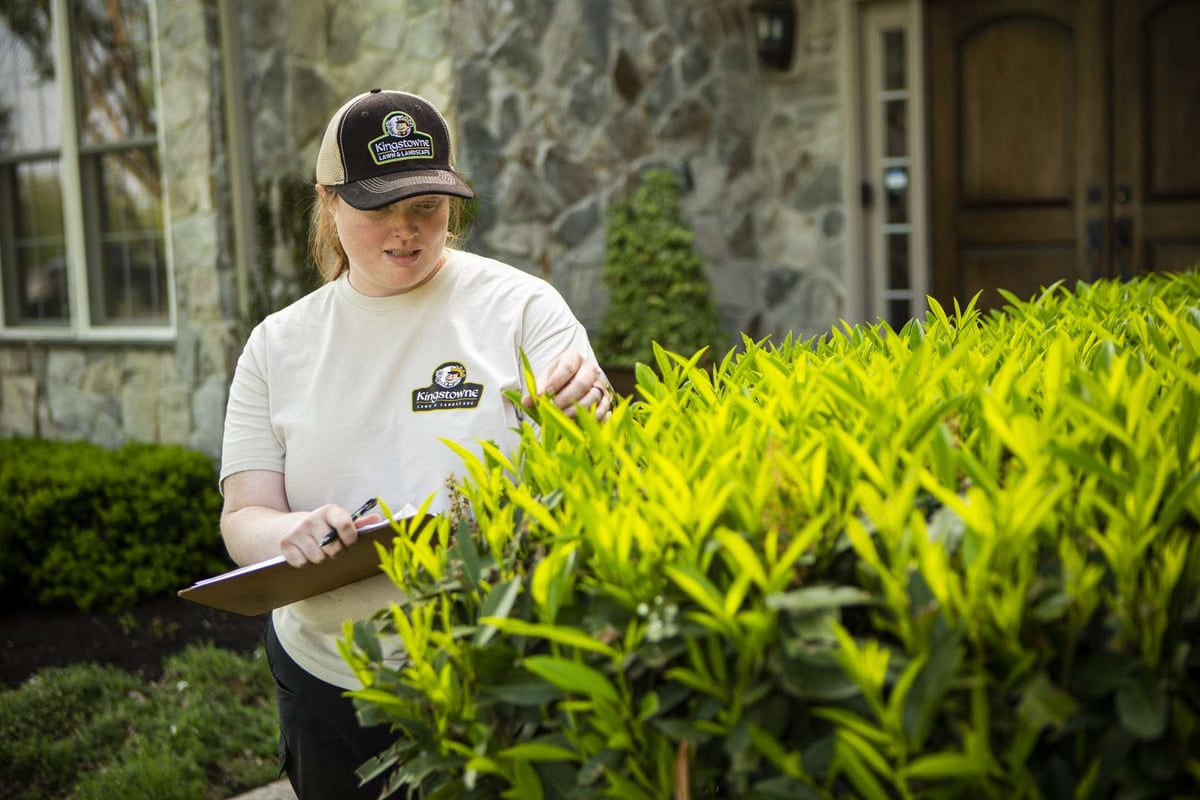 At Kingstowne Lawn & Landscape, we prioritize communication. We have team members answering the phones. That's not to say that you'll never receive a voicemail. But we're making every effort to answer all incoming calls or at least promptly return the ones that we don't personally answer.

The same goes for email. We're also incredibly responsive to electronic communications. There's nothing worse than feeling as though you've sent an email into cyberspace and will never hear back again. We're internally focused on making sure any emails that come in also get a speedy response.
Comparing the Best Landscaping Companies in Alexandria, Arlington, and Springfield, VA
As you look to truly compare these 4 companies to one another (as well as any other ones that you may be considering), it can help to look at their websites.

Beyond just looking at these companies' "About Us" pages, you should also plan to dig deeper and really find out what the companies you're considering are all about. You deserve to have a good sense of who it is that you're hiring. Look through photos of their projects and also the pictures they use throughout the blog. Are they showing real-life projects, clients, and team members? Or do a lot of the images seem to be stock photography? This can tell you a lot.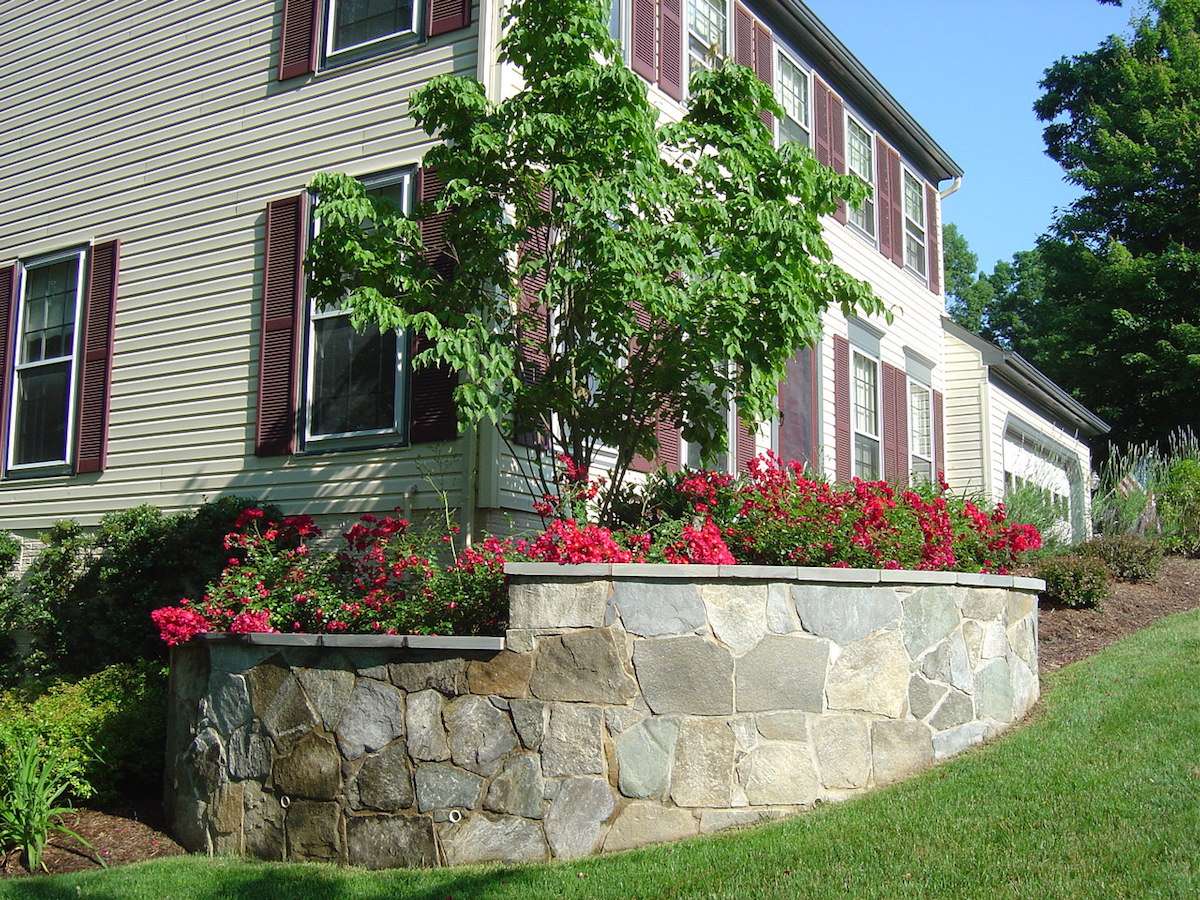 As you take time on these websites, you also want to look at what kind of information they put out there.

For example, do they provide regularly updated content, such as blog articles? If they do, then you can feel more confident about your choice. This shows that they are committed to educating existing and prospective clients on how to make decisions that are best for their homes.

Also look at whether there are blog articles about both landscape maintenance, design/build projects, and maybe even pest control.

Looking at what they write about can help to provide some insight into their level of expertise and experience in different areas. While some landscaping companies do claim to offer a lot of services when you dive in, you might realize they aren't true "experts" in the different areas. These companies are those that try to be a jack of all trades but end up being a master of none.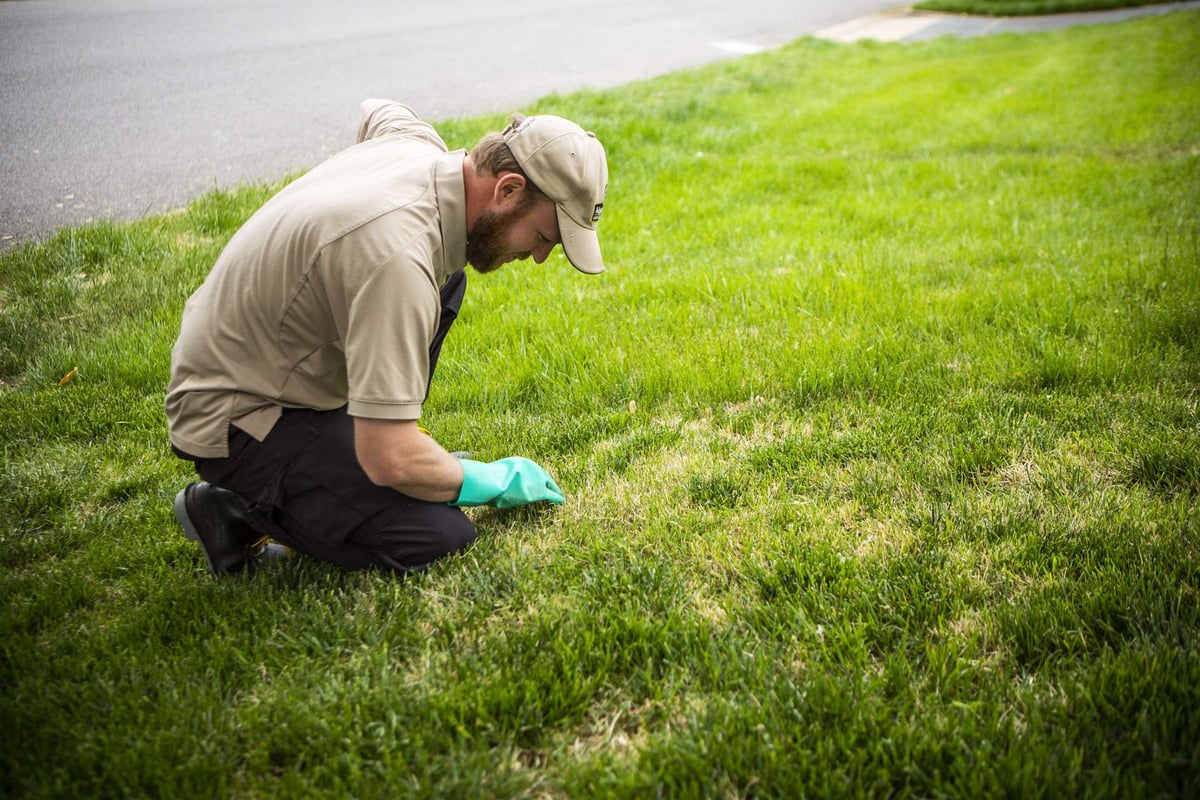 Another way to dig deeper is to look at "social proof." Companies will often highlight some of their clients' testimonials on their websites and these can be helpful.

But you can also look to third-party sites like Facebook, Google Reviews, or Angie's List to read company reviews and see how others have rated them, and understand what types of services their clients are using them for.
Making Your Wise Choice
If this all sounds like a lot of work, we get it. We understand that it is. But it could really pay off in the long run by helping you to make a wise choice. After all, as we said at the beginning, you really don't want to get stuck with a choice you're not happy with.

Ultimately, by putting thought into all of these factors ahead of time, you'll be able to feel confident about making a wise choice and ending up with the best landscaping company in Alexandria, Arlington, or Springfield, VA.

In the end, that will mean working with a pro that really does deliver on their promises and provide the work that you wanted—no matter which service you're hiring them for.

Are you ready to feel confident you'll get the best landscaping for your Alexandria, Arlington, or Springfield, VA home? If so, request your consultation, get your customized plan, and relax as you get the royal treatment.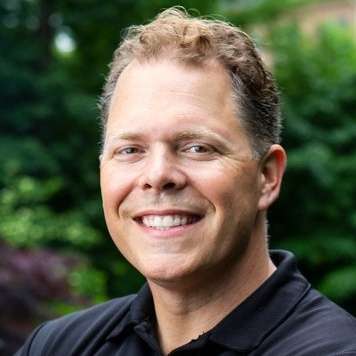 Krisjan Berzins - Owner, CEO
Since 1997, Krisjan has led the Kingstowne team with one simple philosophy, treat every customer like the "only" customer. His passionate pursuit of impeccable customer service has resulted in 24 successful years and a thriving company with over 85 employees, helping thousands of homeowners in the Alexandria, Arlington, and Springfield, VA area get what they want -- a worry-free property they can be proud of.