Whether you're hiring your first landscape company or you've worked with one or more landscaping companies in the past but were dissatisfied, finding a company that you can count on to follow through on their promises and do great work may feel daunting.
After all, the number of landscape companies in the Alexandria, Arlington, and Springfield, VA area is overwhelming. You might be wondering how to compare them and choose the best one.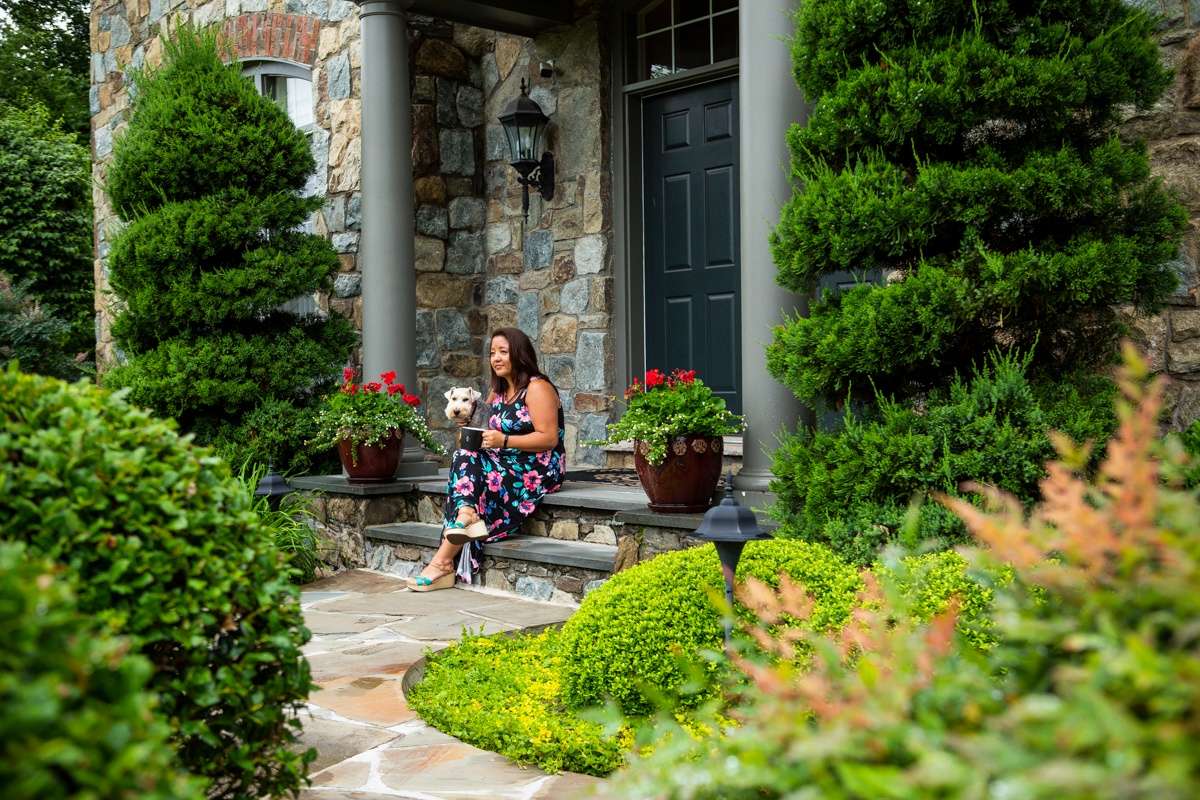 The last thing that you want is to go through the work of researching landscapers and be unhappy with your decision. Not only do you risk not winding up with the results you desired or wasting your hard-earned money, but you will find yourself back at square one in the research process.
You want to feel confident that you've been able to narrow it down to the best landscaping companies in Alexandria, Arlington, and Springfield, VA and are happy with the company you ultimately choose.
The 4
Best Landscaping Companies Near Me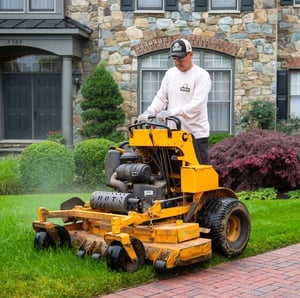 If you've already started your search online, then you may have searched for the "best landscape companies near me," and that's probably still given you quite a few to choose from. However, this could mean those merely close to you, and not necessarily the "best".
In your quest to find the best landscaping companies in Alexandria, Arlington, and Springfield, VA, we've put together a list of companies you're likely to find, and have compiled some helpful info to help you compare them.
1. Premium Lawn and Landscape
Founded in 1996, Premium Lawn and Landscape is a professional residential and commercial grounds care company. Their services include landscaping, maintenance, tree services, hardscaping, mowing, irrigation, lighting, and lawn care.
2. B. Rushing Lawn and Landscaping
B. Rushing was formed by Brandon Rushing in 1995 while he was still in high school. This residential lawn and landscaping company includes a lawn care program, plant care program, landscaping services, and snow and ice removal.
3. Mow Cow Lawn & Landscape
Mow Cow was founded in 1986 and calls itself a "yard maintenance company" with services like leaf removal, gutter cleaning, lawn care, and of course, mowing. But the company's website also lists paver patio and walkways, landscape design, and irrigation services as additional offerings.
4. Kingstowne Lawn & Landscape
Of course, we also hope that you'll add Kingstowne Lawn & Landscape to your list of possible landscape companies.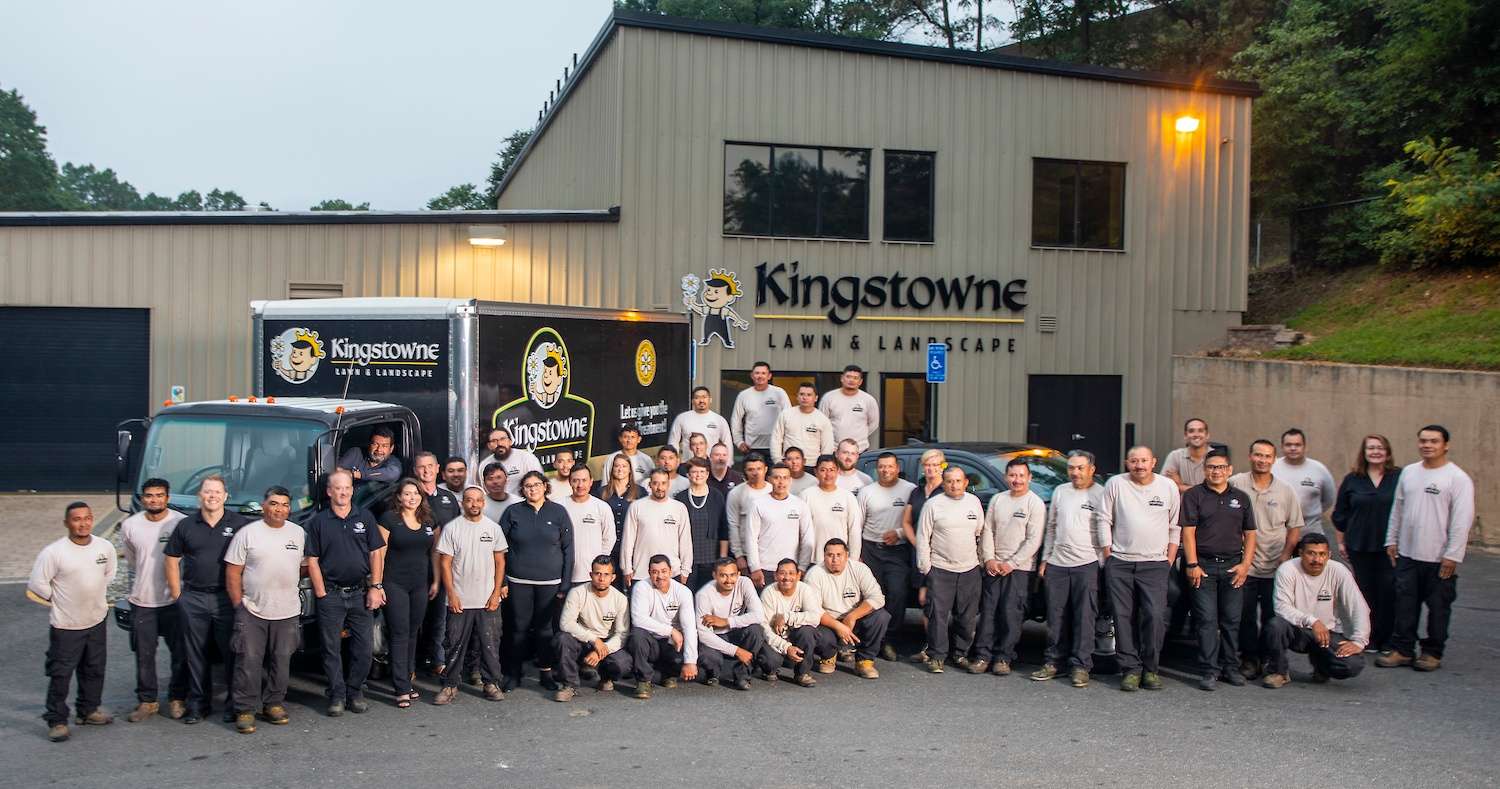 Kingstowne was founded in 1997 and has developed a full range of outdoor services. These include the following:
We know it's a long list of services, but we've continually found that our clients appreciate that we're able to offer so many services that they need—all under one roof. That means they don't have to hire a variety of different lawn and landscape companies to fully service all of their needs.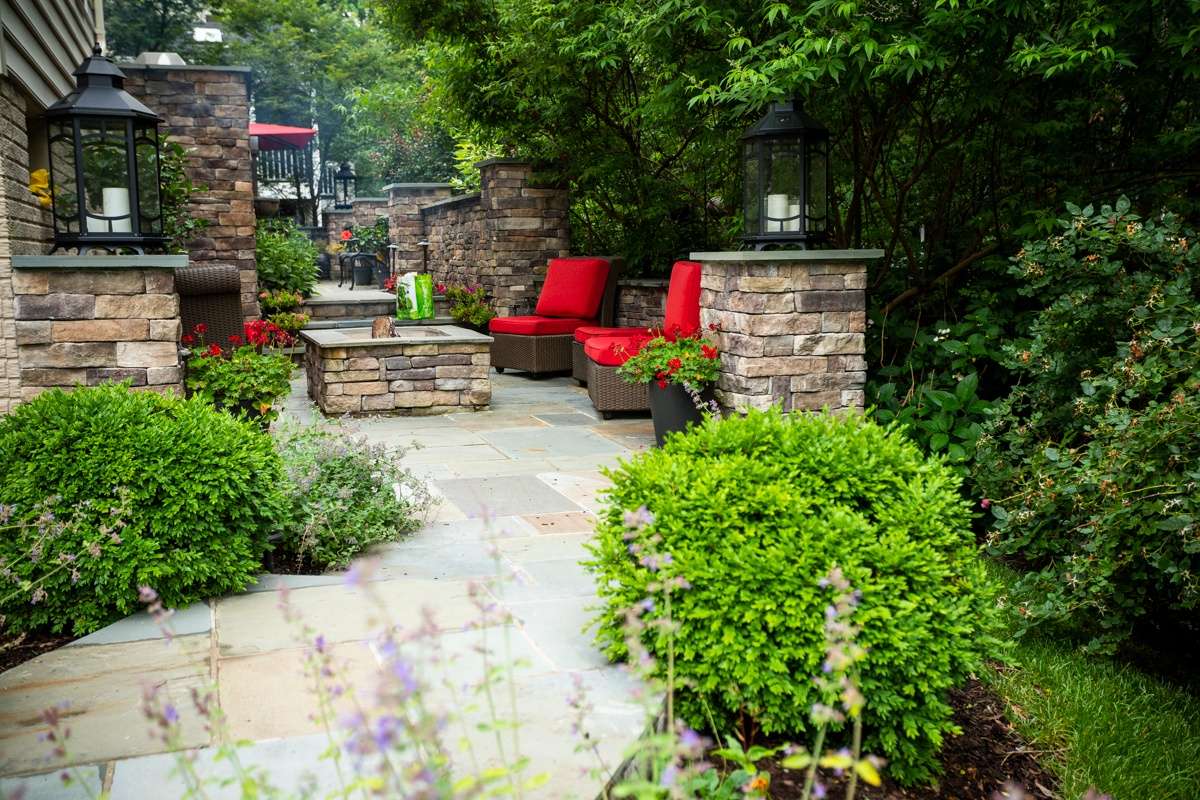 Here's the reality that you may not be aware of. Most landscaping companies in Alexandria, Arlington, and Springfield, VA tend to be really good at only one area of service. Generally, most landscapers are either really good at maintenance or really great at design/build. It's highly unusual for companies to be really great at both.
But this is what our clients have told us that makes Kingstowne unique.
Because of the size and age of our company, we've been able to develop the talent on both sides of our business. Specific crews are able to be masters of their trade.
In other words, we're not going to pull a worker off a mowing crew to help build your patio. Each team member specializes in a particular function and has a lot of experience and training with that type of work.
Fairly Comparing the
Best Landscape Companies Near Me
As you look to truly compare these 4 companies to one another (as well as any other ones that you may be considering), it can help to look at their websites. Beyond just looking at these companies' "About Us" pages, you should plan to dig deeper. Doing so will help you determine what these companies are really all about.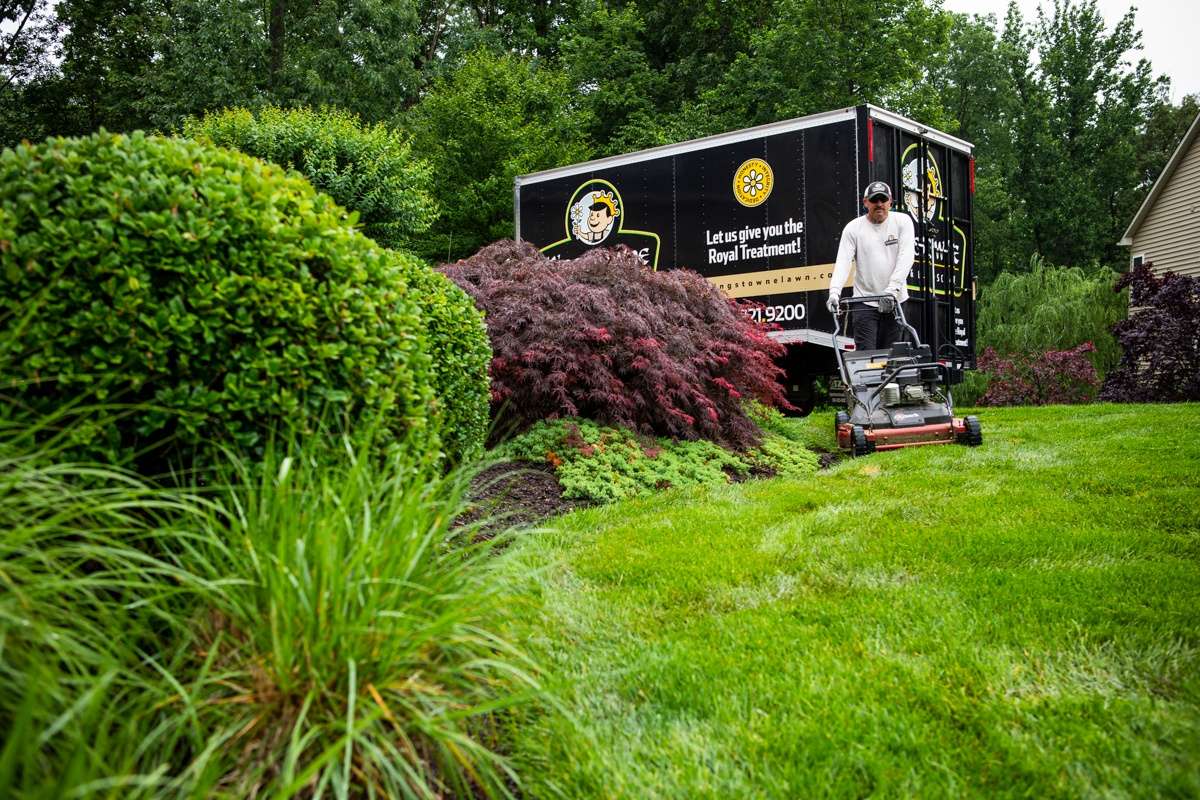 For example, do they provide regularly updated content, such as blog articles? If they do, then you can feel more confident about your choice. This shows that they are committed to educating existing and prospective clients on how to make decisions that are best for their home. And are their blog articles about both landscape maintenance and landscape design?
Another way to dig deeper is to look at "social proof." Companies will often highlight some of their clients' testimonials on their website. But you can also look to third-party sites like Facebook, Google, or Angie's List to read company reviews and see how others have rated them and understand what types of services their clients are using them for.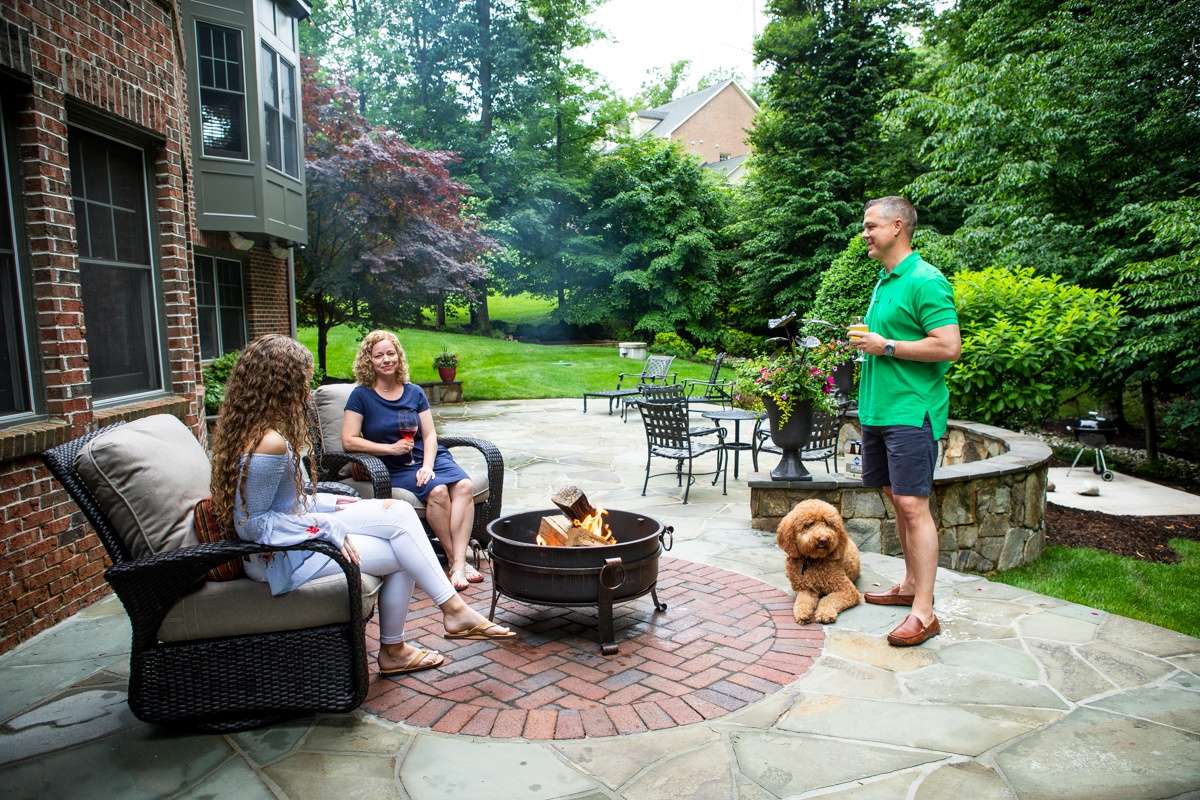 Ultimately, by putting thought into all of these factors ahead of time, you'll be able to feel confident about making a wise choice and ending up with the best landscaping company in Alexandria, Arlington, or Springfield, VA. In the end, that will mean working with a pro that really does deliver on their promises and provide the work that you wanted—no matter which service you're hiring them for.
If you'd like to know more about Kingstowne Lawn & Landscape and how we may be the best landscaping company for your Alexandria, Arlington, or Springfield, VA home, request a maintenance quote or landscape consultation, get your customized plan, and relax as we give you the royal treatment.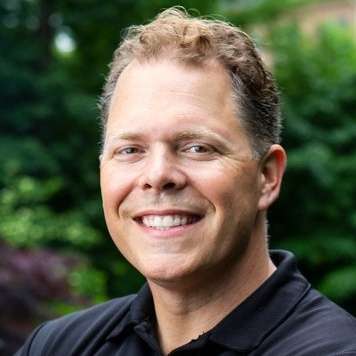 Krisjan Berzins - Owner, CEO
Since 1997, Krisjan has led the Kingstowne team with one simple philosophy, treat every customer like the "only" customer. His passionate pursuit of impeccable customer service has resulted in 24 successful years and a thriving company with over 85 employees, helping thousands of homeowners in the Alexandria, Arlington, and Springfield, VA area get what they want -- a worry-free property they can be proud of.