If you're like a lot of homeowners, you probably think of lawn weeds primarily as a springtime problem—when the dandelions (and other annoying weeds) start to pop.
Of course, you probably also get lawn weeds in the summer and fall and might treat them when they occur.
But what most people don't realize is that lawn care treatments in the fall can reduce lawn weeds in the following spring and summer, getting you off on a much better foot instead of waiting until there's a problem.
Fall pre-emergent weed control is a lawn care treatment you may never have heard of, but that can have dramatic results on in terms of lawn care to prevent weeds.
What is Fall Pre-Emergent Weed Control?
The use of late fall pre-emergent weed control to reduce weeds in the lawn is an above and beyond step that many lawn care companies fail to take.
Fall pre-emergent herbicides are just like the pre-emergent products that most lawn care companies use in the spring to prevent common spring weeds from growing—except it works on annual winter weeds.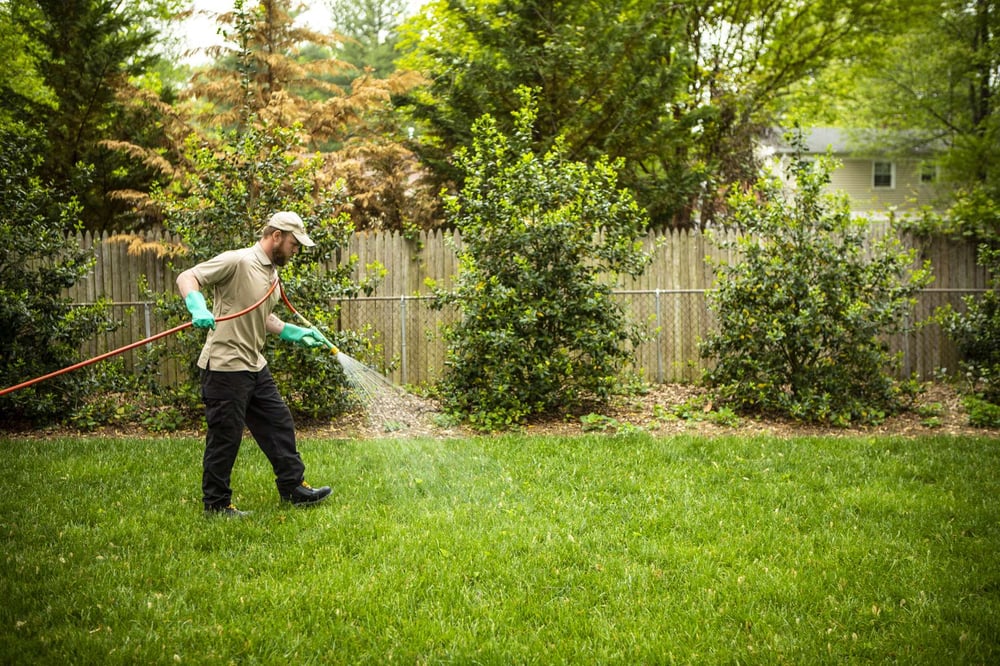 While you may not think that winter lawn weeds are something to worry about, the truth is, these weeds pop up and spread all winter long. By early spring, your yard may be a complete mess and is going to take a lot longer to start looking its best.
Most Northern Virginia lawn care companies don't start spraying weeds until March or April, so you'll need to stare at these weeds for quite some time until they're taken care of.
In the Alexandria, Arlington, and Springfield, VA area, we have quite a few annual winter lawn weeds.
Since it's not uncommon for us to have some warm days, even as soon as late January or early February, these lawn weeds often stop popping up early and spreading rapidly. A few of the winter weeds that are the biggest problem in our area include the following.
Some Winter Lawn Weeds That Fall Pre-Emergent Controls
Chickweed
Chickweed is identifiable by its small white flowers and small, egg-like leaves. It grows densely and close to the ground.
Chickweed can also spread rapidly. Chickweed thrives in thinner areas of the lawn and in shade. It typically grows in thick, unsightly mats.
Speedwell
This upright, clumping perennial weed (also known as Veronica or Gypsyweed) can be difficult to control given its hardiness and ability to spread rapidly.
Speedwell is said to be highly invasive. It is low-growing and thrives in thin turf and shady areas. This frustrating weed has even adapted to growing in compacted soil.
Henbit
A member of the mint family, Henbit is sparsely hairy and characterized by green or purplish square stems.
This winter weed produces fibrous root systems and can grow as high as 12 to 16 inches in early spring. It can invade quickly, especially in lawn areas that are thinning.
How to Use Fall Pre-Emergent Weed Control
Annual winter lawn weeds can be quite the eyesore, particularly because they're growing at a time when the rest of the grass is somewhat dormant. When they start cropping up and growing actively, they can really stick out like a sore thumb.
But fall pre-emergent weed control treatments work by reducing the amount of these weeds that germinate in the first place. That's important because these winter weeds are also prolific seeders and will just keep spreading.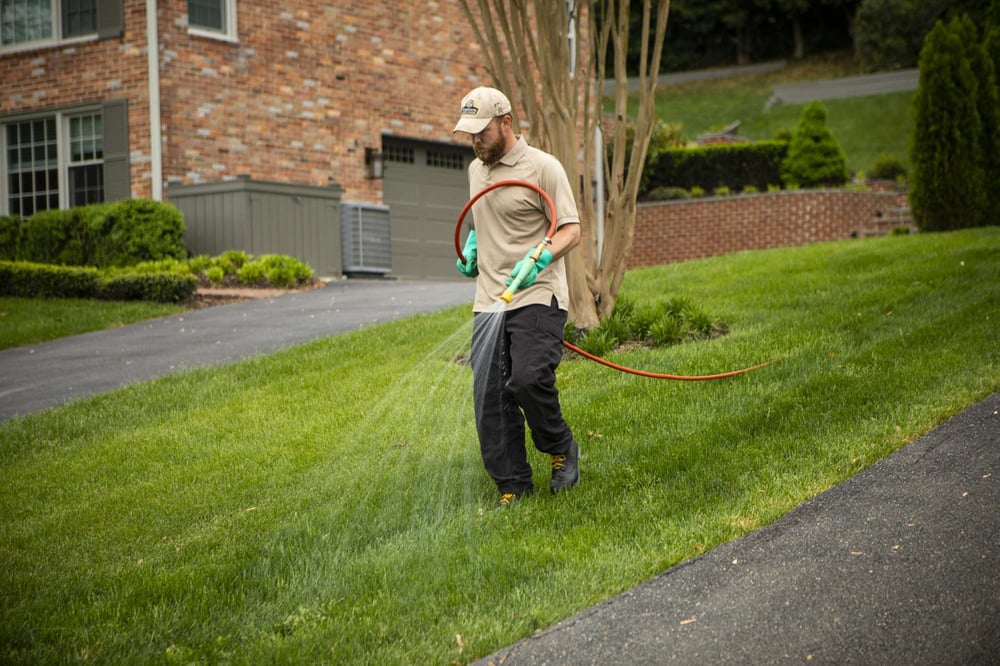 Applying pre-emergent weed control in the fall reduces most lawn weeds that spread from seeds. However, there are some that spread from tubers or root structures.
So, why don't more lawn care companies offer fall per-emergent lawn treatments?
The answer is simple—it's expensive. Most lawn care companies don't want to invest the extra money to have these high-end products available to their customers. They simply just don't offer this as a part of their weed control strategy.
Does Fall Pre-Emergent Cost More?
As soon as customers hear that we're offering this added service that helps them have fewer weeds, we suspect they'll want to know whether they're paying for it. Before we go any further, let us be clear that this is not a service that you have to pay any additional money for. It's included in our standard lawn care plan.
Implementing fall pre-emergent treatments to help reduce lawn weeds was something that we thought a lot about.
We understand that our customers look to us to be a leader in the lawn care industry and to incorporate golf course-like strategies on their properties.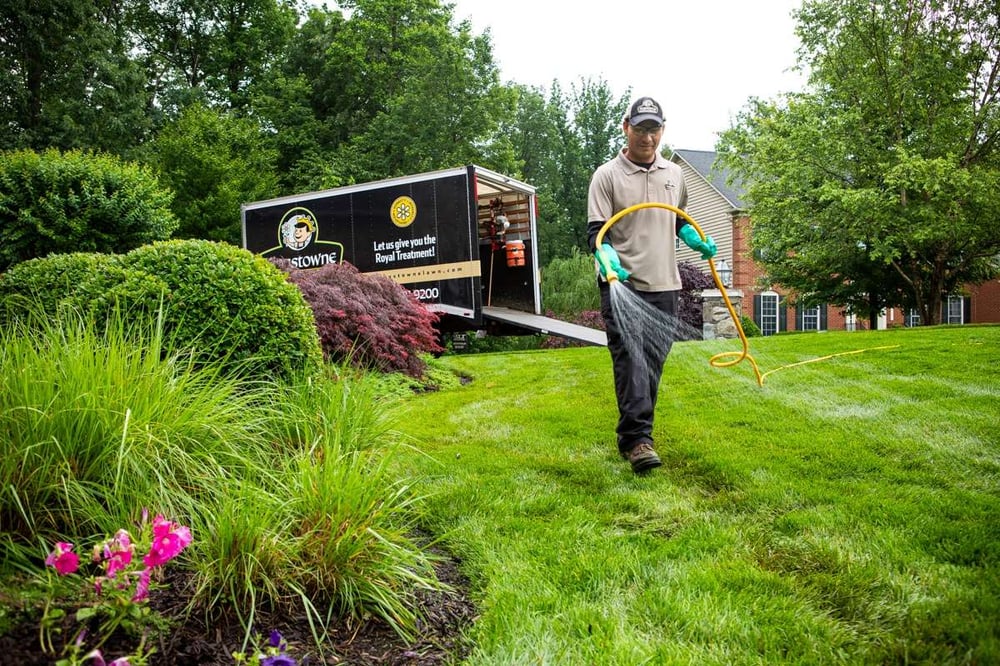 That's why investing in fall pre-emergent is a cost that we chose to absorb. We are not charging our customers extra for this service. It's just become part of our regular lawn care program. We believe it's a really important service and we want all of our customers to have access to it. Most lawn care companies in Northern Virginia do not offer this treatment. And the ones that do, offer it as an add-on service for an extra fee.
Since implementing this additional service several seasons ago, we've seen dramatic changes and believe it's a major value-add for homeowners who are looking to achieve better results for their lawn.
Fall Pre-Emergent Application Results in a Better Lawn
While there's nothing worse than investing money into lawn care to prevent weeds and feeling like you're still struggling with them, fall pre-emergent is one of those services that will make a dramatic difference in the overall results. It's an above-and-beyond strategy that most lawn care companies are simply not offering.
At Kingstowne, we want our customers to have the best...the royal treatment!
After all, if you're investing in lawn care, you deserve to get fantastic results. The last thing that you should have to do is spend any time worrying about why your lawn isn't looking like the best on the block.
Are you ready to have the best-looking lawn in your neighborhood? Request your quote, choose from our 3 lawn care package options, and relax as you get the royal treatment.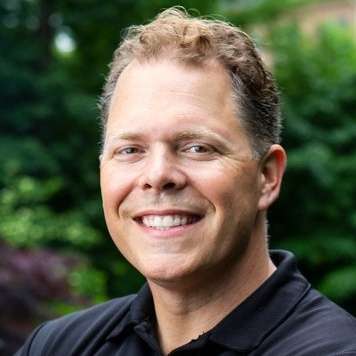 Krisjan Berzins - Owner, CEO
Since 1997, Krisjan has led the Kingstowne team with one simple philosophy, treat every customer like the "only" customer. His passionate pursuit of impeccable customer service has resulted in 24 successful years and a thriving company with over 85 employees, helping thousands of homeowners in the Alexandria, Arlington, and Springfield, VA area get what they want -- a worry-free property they can be proud of.